Glow minky!
Glow in the dark minky or faux fur is somewhat of a white whale; sometimes you get print versions, with more or less glow (I have a Michael Miller yard that has zero glow). And in theory, sometimes you can find GITD minky on AliExpress - but the fact that no major US fabric retailer has picked it up yet makes me suspicious it really exists. I have yet to see any pictures of a Michael Miller fabric actually glowing, so at least sometimes the stuff is just printed with palest-green so it looks like it should glow.
But if you look closely at the glow shroom, you'll see its gills glow too. Not as brightly as the GITD thread (Superior NiteLite, for the record) but still, that minky is glowing. Whaaaat?
So here's the trick:
Get GITD fabric paint (make sure it's fabric paint). It doesn't have to be dimensional, but that's all I ever see.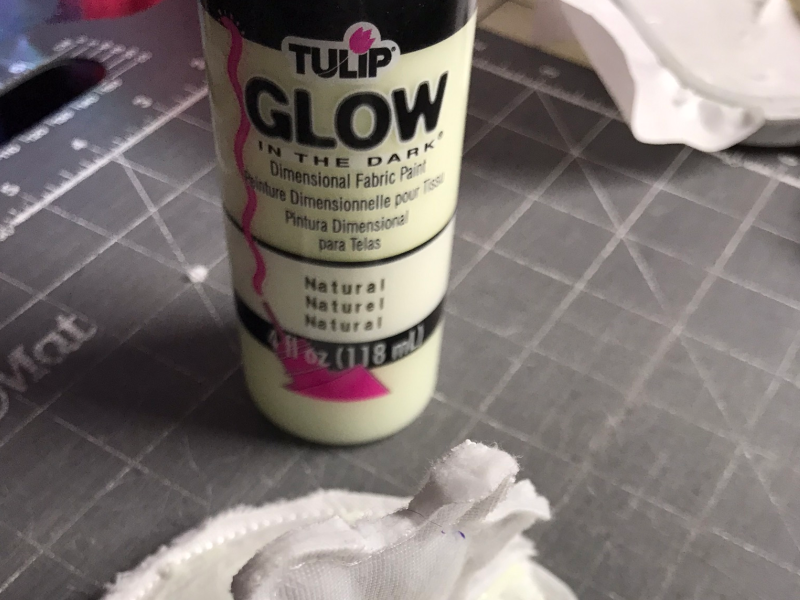 Sew the plushie.

Put on a nice heavy coat (or more than one, if the instructions indicate) in areas you want to glow.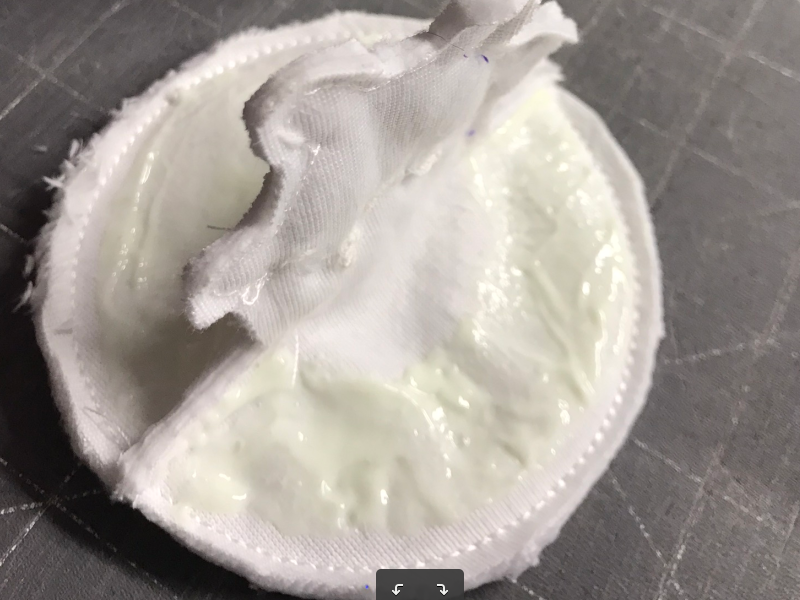 As you can maybe tell, I put a fairly light coat on because I was afraid it would soak through (it does not) and mat the minky. I made sure to get it right up against the seam allowances to avoid a dark line and if you look at the finished picture, you will see I actually ended up with a brighter line. That's the only place I got it properly thick, it turns out, so that's what you want: a nice dimensional layer of paint. It dries flexible, so it doesn't cause any issues with turning the plush.
My second experiment involved drawing gill lines. I made them nice and thick and they show through fairly well, but not as clearly as I'd hoped.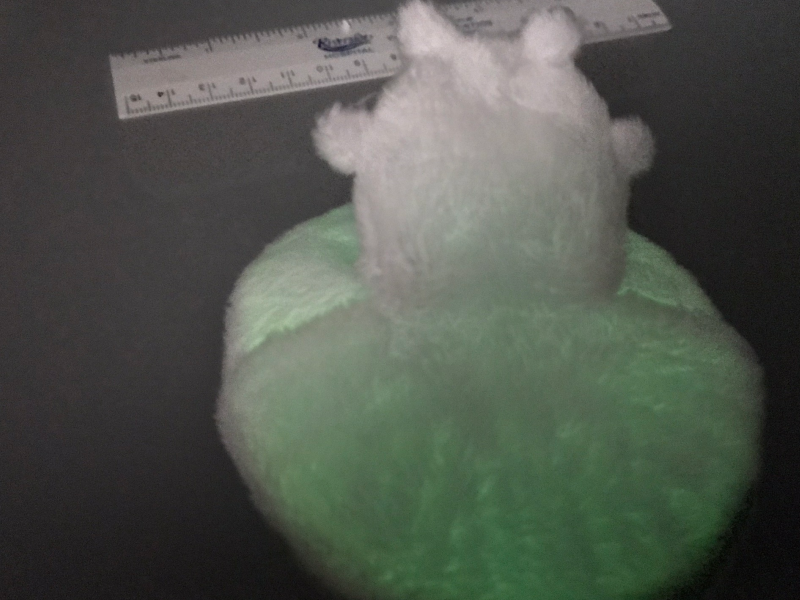 This is all Shannon 3mm minky, so I'm going to give it a test with some 1.5mm minky and see how much better it shows through.
If you're a Ko-fi supporter, this is last month's design. If not, stay tuned for Friday's post.
Pop into the forum and show off your results if you try this!