Friday Freebie - Scaled Egg Charm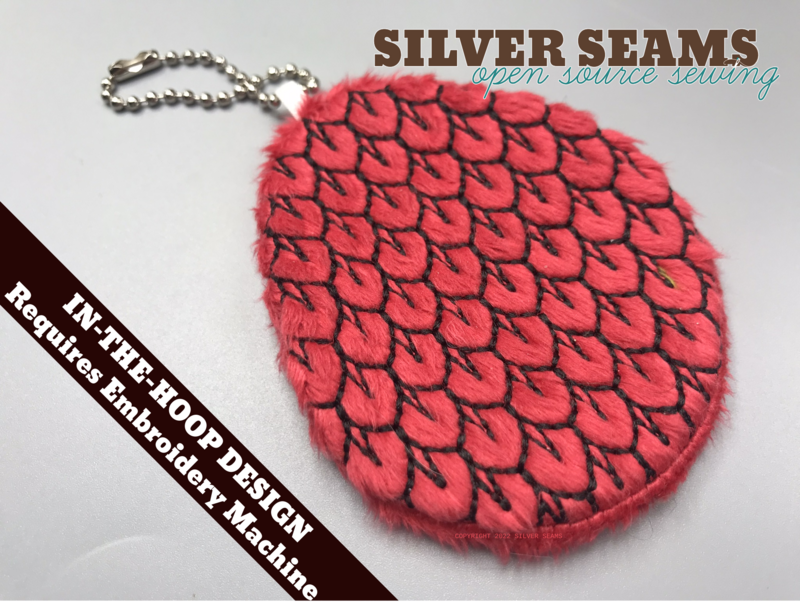 Still up to my eyeballs in chaos, but the freebies must roll.
I'm a little late today because somewhere along the line I lost track of what day of the week it is. I still am coming to terms with the fact that it's November, to be honest, but I guess if I make many more Christmas and Christmas-adjacent designs it'll sink in.
But it's not only Friday but a Second Friday and that means a freebie - the in-the-hoop design for the Scaled Egg Charm. It has actually been in the shop for the past month at 99 cents so if you really REALLY wanted it and you didn't want to join the Ko-Fi tier even for a month, you could buy it when it came out on Ko-Fi.
I've done the same thing for what will be the December blog freebie - the in-the-hoop design for little gingerbread charms, in both turn-able minky or raw-edge felt versions.
And I do mean little: these don't even fill a 4x4 hoop. Look at them! (And then join the $1/month Ko-Fi tier, download them, and make your own.)