Finally went to the new JoAnn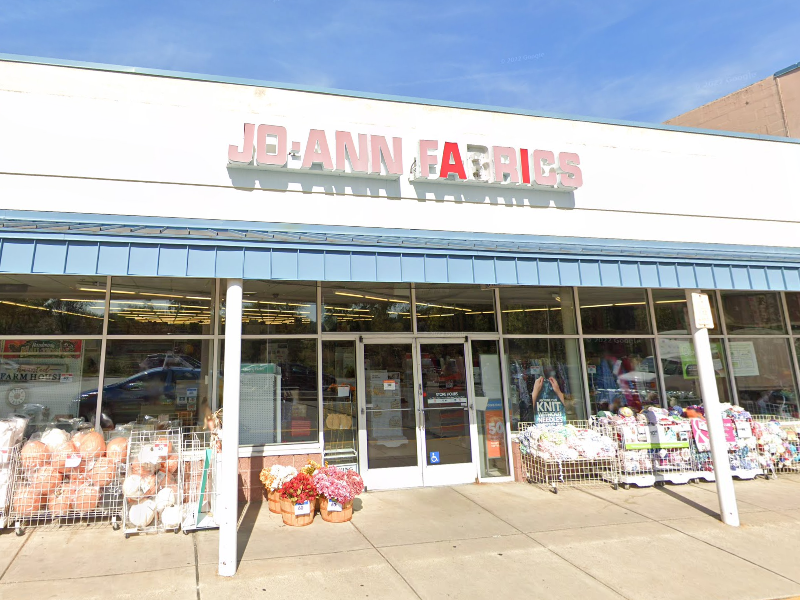 The largest JoAnn in the state opened a month ago and I finally swung by it and… whew.
It is very large.
My initial impression when I walked in was "oh, they did a Target on it": big open shelves with all the seasonal decor, almost no aisles of gondola shelving visible from the front. Very different feel even from the big new-ish store the other direction, not to mention from the, er, "vintage" store it replaced.
But I think its fabric section is smaller than the other large JoAnn, and is probably the least interesting thing about it. Everything else is very spread out, with little "work centers" and things, really leaning into the makerspace idea. There's a low-tables area in the kids section, a giant center section with hanging electrical outlets where the Glowforge is (still being set up, but I think they'll also have Cricuts/Silhouettes there), and a tiny little Viking embroidery store (with a separate checkout) with demo embroidery machines set up and things.
I'll be interested to see what they end up doing with the quasi-classroom spaces, though I haven't had a chance to venture to the nearby county library makerspace to try out their considerably-more-than-a-Glowforge laser and I have practically everything else wedged into my workroom here already.