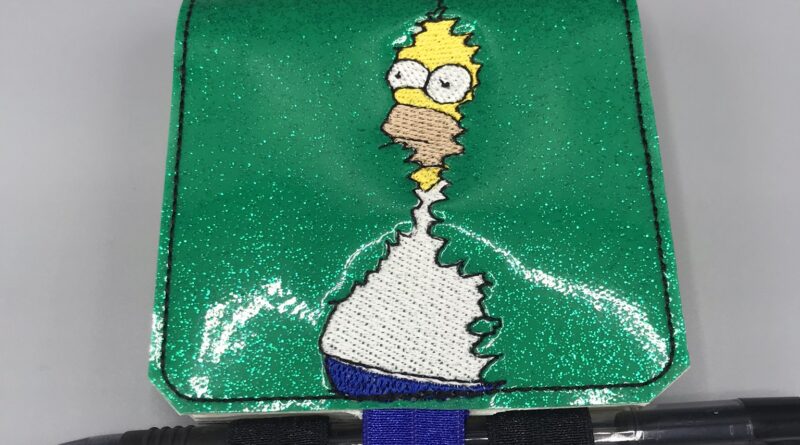 This is just an alternate size of the Mini Composition Book Cover, suitable for 5x7 machines (4x4 machines can run the non-free split version available soon in my Ko-Fi shop). You don't need the upper pocket, just a short (2" tall) lower pocket for the sticky-note pads. Other than that, follow the Mini-Comp instructions.
[Sticky Note Holder (5x7+, ZIP)]
(Want the design to add on? It's the Homer Fades one, scaled down slightly in Ink/Stitch to fit.)
This is copyrighted by Silver Seams in the year noted in its URL, and licensed under Creative Commons' CC-BY-SA. This basically means you're free to sell items you make from it, provided you give reasonable attribution, and that if you modify it you're required to share your changes with the world under the same license (the actual legal bits are in the link).
As with other free embroidery patterns here, the SVG file is included in the ZIP package so you can modify it in Inkscape and produce your own variations/sizes/etc.