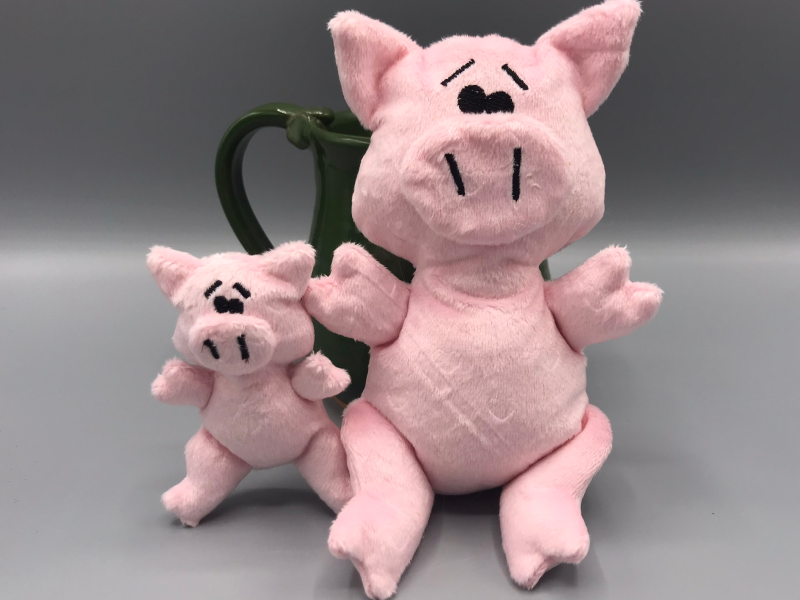 In the early 2000's, Kunin Felt put out a few freebie designs with generous licensing: a felt bear, bunny, and some other critter that I failed to archive in time. It wasn't a pig though, and when I needed a pig stuffie I took inspiration from that style and made a felt pig or two. I dug it out recently and decided it would make a good adaptation to in-the-hoop. And it did! It comes in three sizes (and you can resize it yourself with the Ink/Stitch source), from tiny 4x4-friendly to a large 8x8 porker.
Because it's supported by my Ko-Fi subscribers, this freebie includes a PDF of instructions with a clear picture for every stitch and step - just like my paid designs.
[In-the-hoop Pig Plushie (ZIP)]
As with other free embroidery patterns here, the SVG file is included in the ZIP package so you can modify it in Inkscape and produce your own variations/sizes/etc.
This is copyrighted by Silver Seams in the year noted in its URL, and licensed under Creative Commons' CC-BY-SA. This basically means you're free to sell items you make from it, provided you give reasonable attribution, and that if you modify it you're required to share your changes with the world under the same license (the actual legal bits are in the link).
Toss a coin to your stitcher! (Ko-Fi)
---
Whoops!
Turns out Shopify has a massive bug in their downloadables, so I'm moving everything over to Gumroad as fast as I can. The download box will return!
---