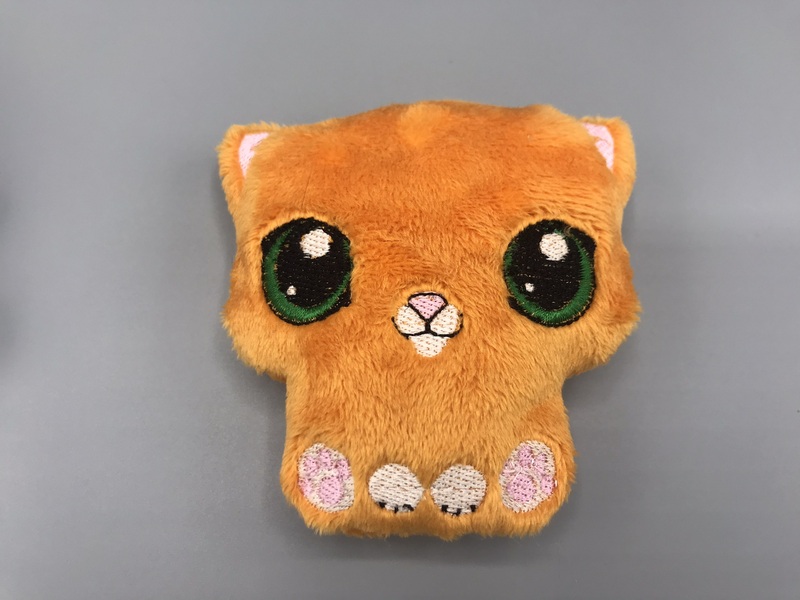 The Stash Kitty gets made exactly like the Trash Panda, but there are no fiddly appliques this time. The basting box on the front is definitely not optional though: those big eyes will really pull on the minky and you might want to double up the stabilizer.
Here are the color steps:
Float a 4.5"/110cm square of minky.
Stitch fluffy tail if desired.
Stitch shorthair tail if desired. (Don't stitch both!) Unhoop.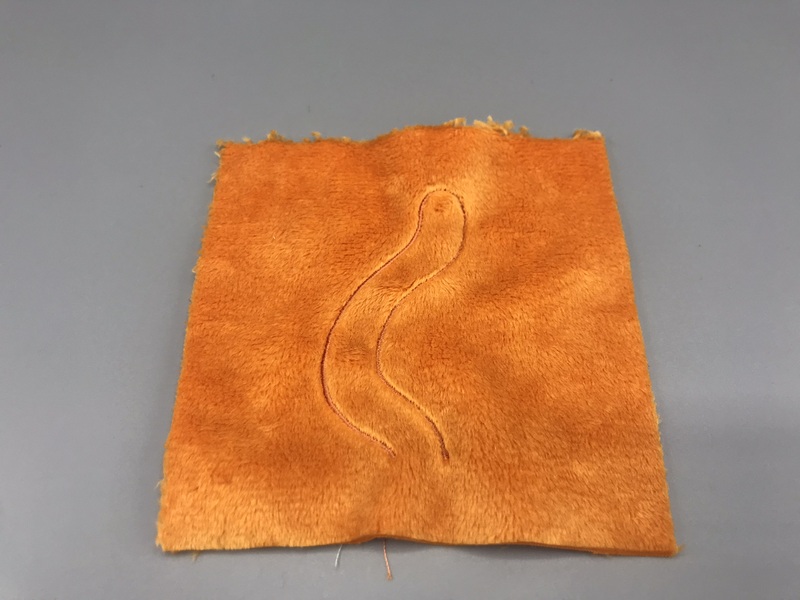 Float another square of minky topped with water-soluble stabilizer.
Stitch the eye highlights, muzzle, and paws.
Stitch the ears, nose, and toe beans.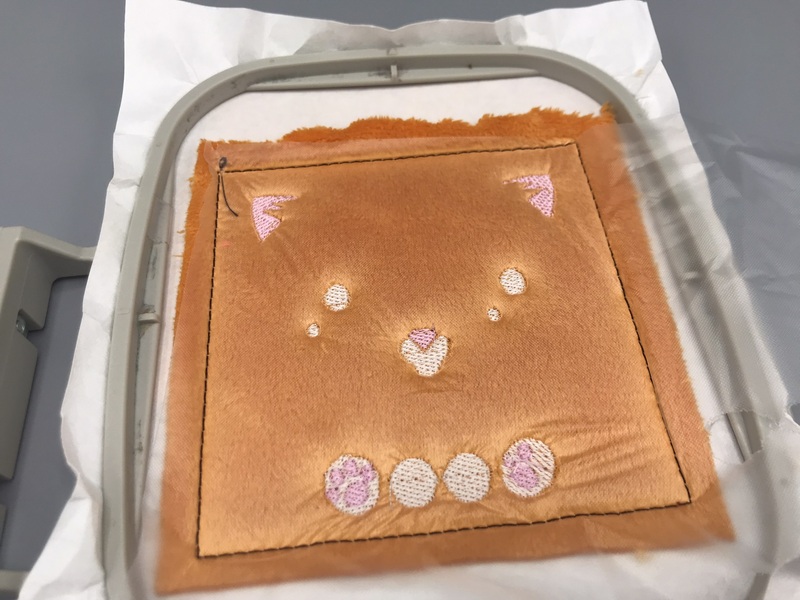 Stitch the eye irises.
Stitch the eyes, muzzle outlines, and toes.
Place the tail piece face down and centered. Stitch outline.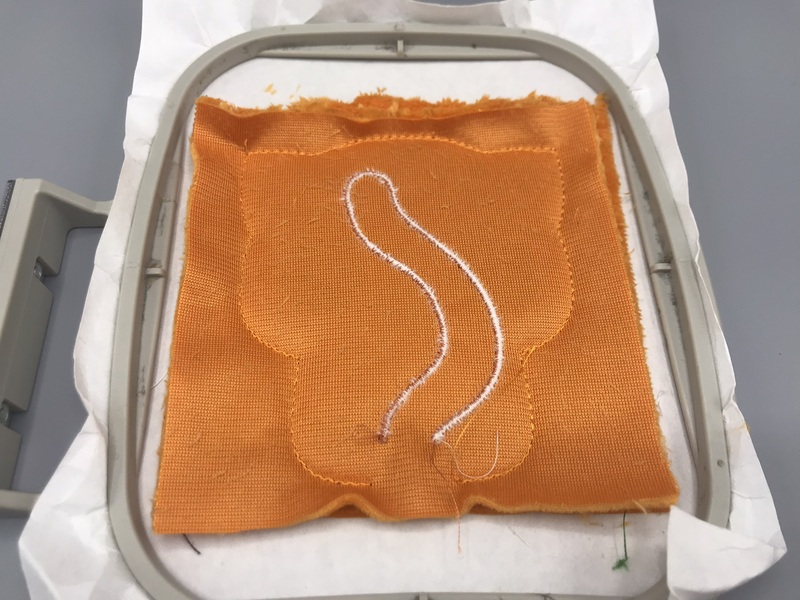 Unhoop, trim around the outer seam (clip inner curves and points), turn, stuff, and ladder-stitch closed.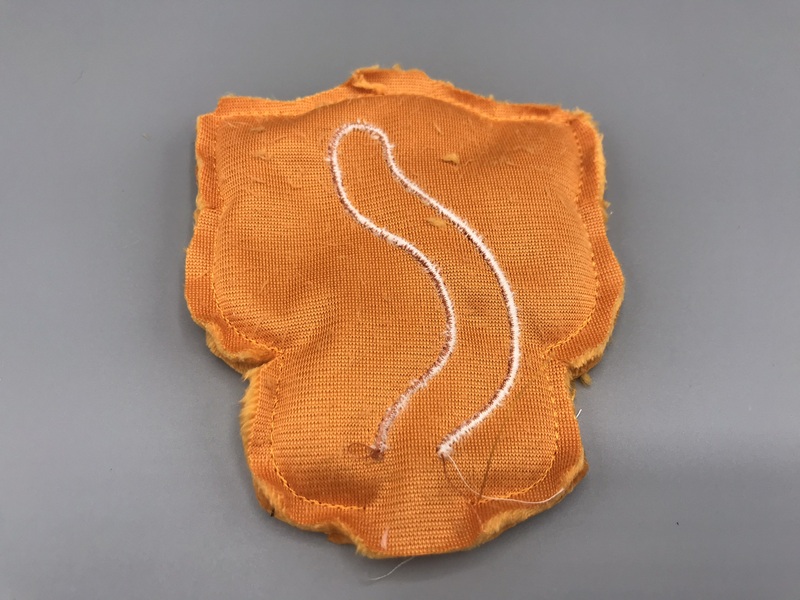 As with other free embroidery patterns here, the SVG file is included in the ZIP package so you can modify it in Inkscape and produce your own variations/sizes/etc.
This is copyrighted by Silver Seams in the year noted in its URL, and licensed under Creative Commons' CC-BY-SA. This basically means you're free to sell items you make from it, provided you give reasonable attribution, and that if you modify it you're required to share your changes with the world under the same license (the actual legal bits are in the link).