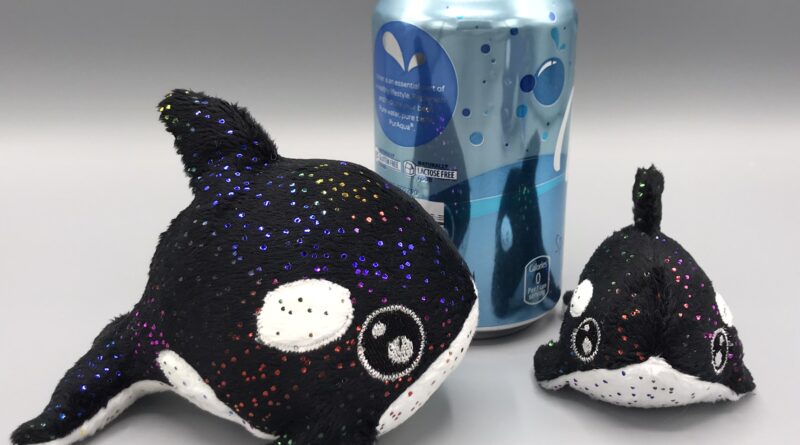 In-the-hoop Chibi Orca Plush
This machine embroidery design makes a tiny, fully three-dimensional plush made entirely in the hoop. It takes three hoopings (one for the embroidery on each side, one for assembly), but after that all you have to do is cut, turn, stuff, and ladder-stitch closed.
They're tiny little plushes, even in 5×7 – if you want a larger version, the cut-and-sew orca is available on Spoonflower, for conventional sewing.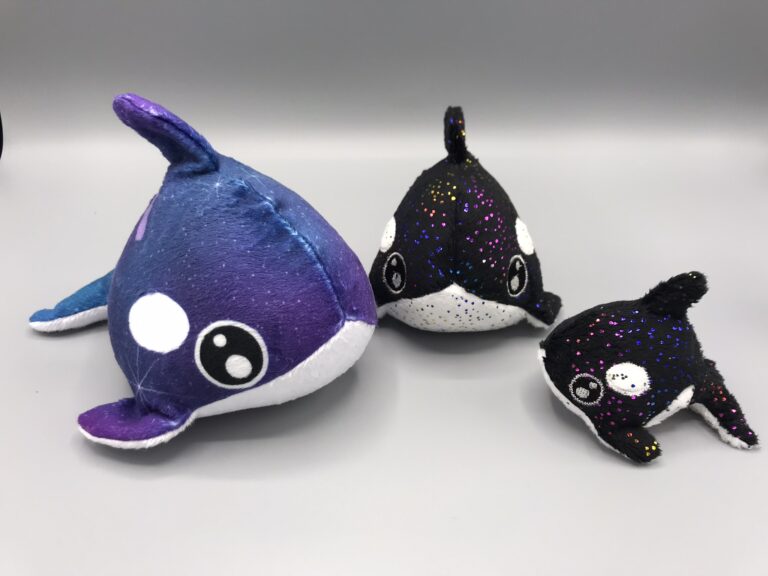 Each hooping is in a separate ZIP file within the main ZIP file, so let me know if you like this better than the method I usually use, which has all the hoopings stacked in the same embroidery files.
As with other free embroidery patterns here, the SVG file is included in the ZIP package so you can modify it in Inkscape and produce your own variations/sizes/etc.
This is copyrighted by Silver Seams in the year noted in its URL, and licensed under Creative Commons' CC-BY-SA. This basically means you're free to sell items you make from it, provided you give reasonable attribution, and that if you modify it you're required to share your changes with the world under the same license (the actual legal bits are in the link).