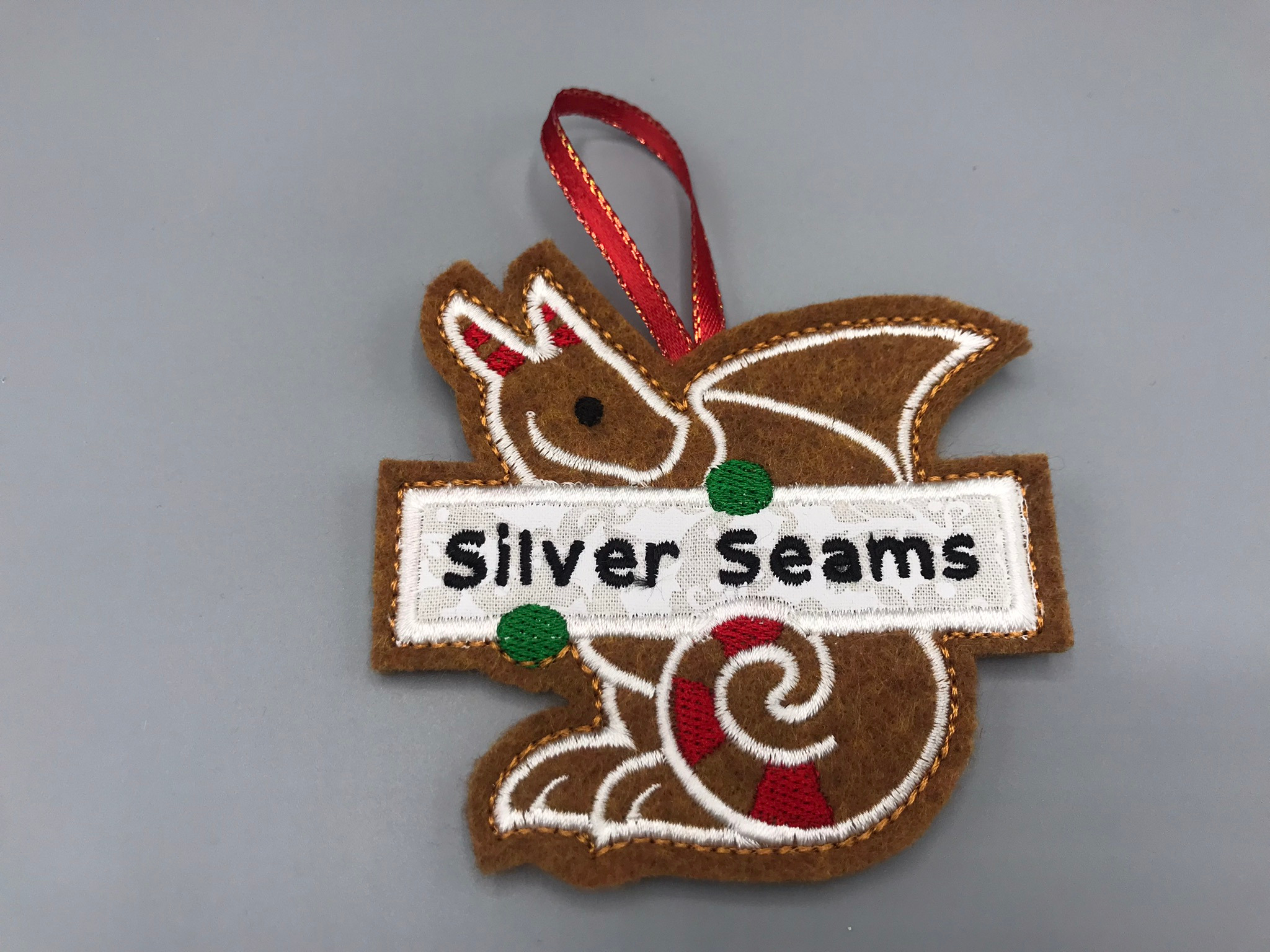 Gingerbread dragon ornament
This personalizable ornament was inspired by the more conventional gingerbread folk by Embroidery Library. They have a dog and cat that wear mittens, so why can't a dragon?
Gingerbread Dieline – This optional placement line tells you where to place the felt. Stitch it onto tear-away stabilizer. You can cut the felt to shape, but since there's no edge-finishing you can just put down a square and trim it later.
Gingerbread Tackdown – Stitch this in thread that matches the felt, on a single layer of felt (or vinyl or other non-fraying fabric).
Banner Dieline – Either use this as a dieline to cut a piece of applique fabric or (as I do), place an oversized scrap on the banner area, stitch this in the banner color and use applique scissors to trim around it.
Banner Tackdown – This is a loose zigzag that will tack the banner fabric in place. If the fabric ends up outside the stitching, now is the time to trim it.
Black – The dragon's eye.
Names – Also black, but a slightly different shade to cause a (pretend) thread change so you can skip it. In the SVG, this layer has sublayers – there's a script "Merry Christmas," and also a "2021" that is a hidden layer so it doesn't appear in the pre-made stitch files. Use your machine's built-in fonts to replace this, or edit the SVG in Ink/Stitch.
Red – The dragon's stripes.
Icing – The dragon's white outlines.
Banner – The banner's white outlines, another slightly different shade to cause a thread change because this is your last chance to clean up the applique.
Green – The dragon's mittens.
Outline – Before stitching this one, again in felt-matching thread, tape a hanging loop and a piece of felt on the back of the hoop.
Now pull the stabilizer away and trim around the "cookie," being careful not to cut off the hanging loop. You're done!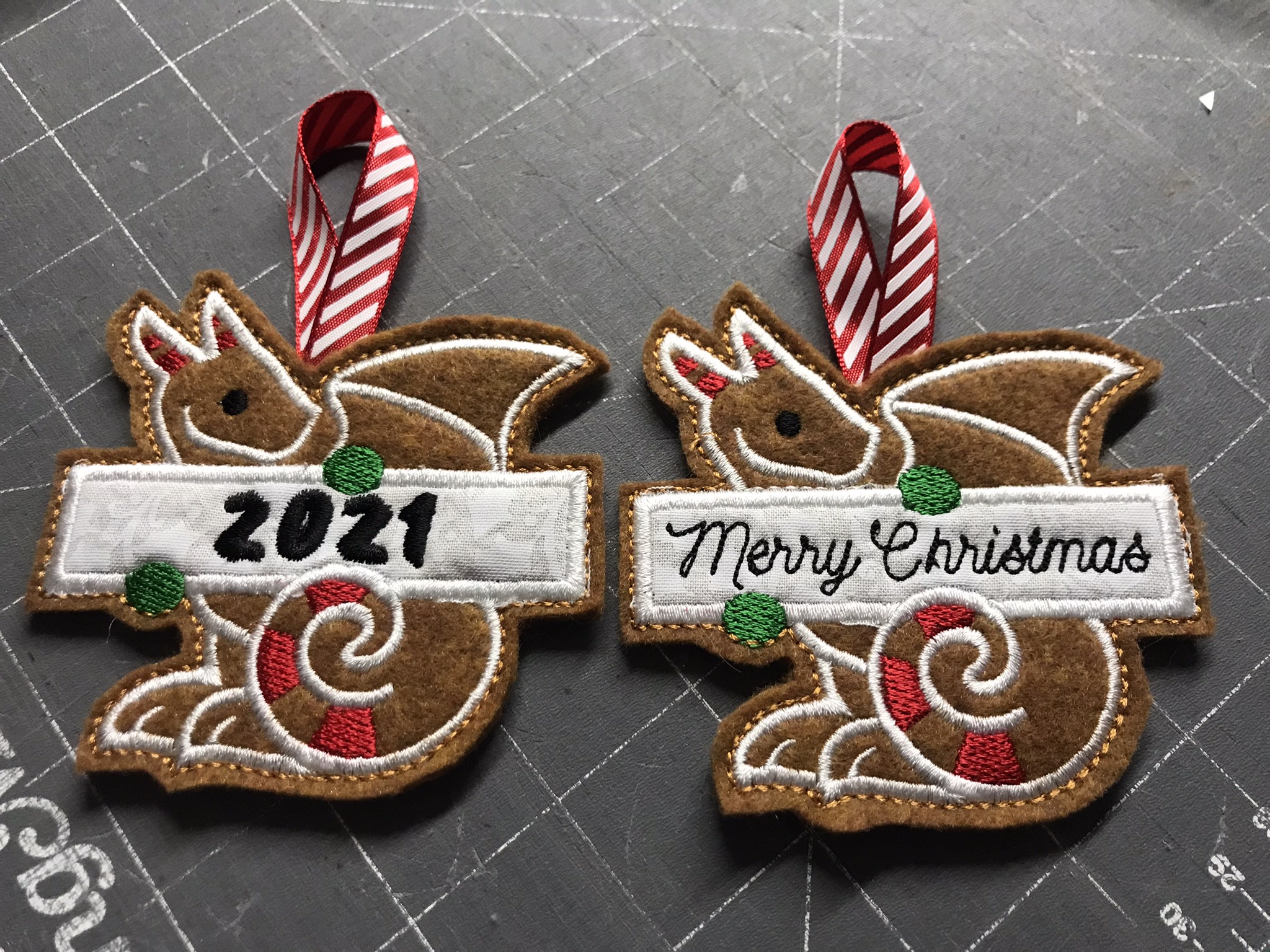 This is copyrighted by Silver Seams in the year noted in its URL, and licensed under Creative Commons' CC-BY-SA. This basically means you're free to sell items you make from it, provided you give reasonable attribution, and that if you modify it you're required to share your changes with the world under the same license (the actual legal bits are in the link).
As with other free embroidery patterns here, the SVG file is included in the ZIP package so you can modify it in Inkscape and produce your own variations/sizes/etc.