Dusting off the standing dog design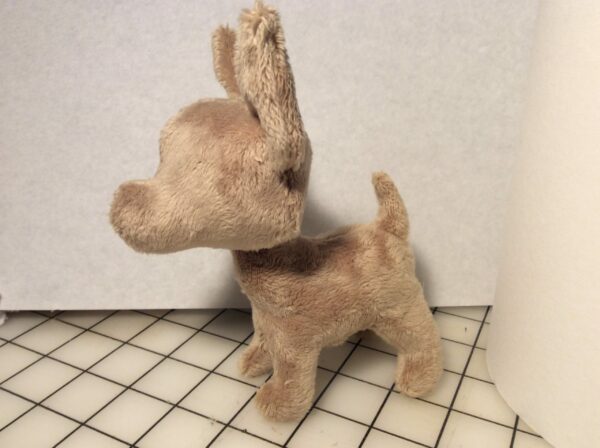 Flash back to April 2019, when my embroidery machine was still pretty new, and I had just started to figure out how to do 3d items on it. I'd made (and sold!) a few beanie dragons, but my real goal was to make a wide assortment of animals to sell as designs.
It went from orca to pachyderm to pug to standing dog, and I'd just like to take a moment to sigh at Past Me saying "the intention of putting a group of in-the-hoop plushie patterns on Etsy in a week or two" almost three years ago.
You can see exactly where that went off the rails if you look closely at the legs on the chihuahua prototype. The minky standing dragon has pretty much that body, albeit with the legs slightly enlarged in back and modified for the big ol' lizard tail and slightly smallified in the front. I went off on a tangent of one-of-a-kind velvet dragons, then went "what if I simplified and streamlined" and ended up in the dragon mines, and never even gave the poor little chihuahua eyes.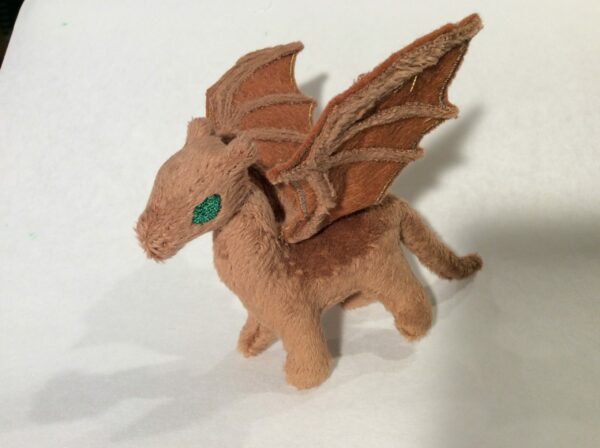 Anyway. I'm back on that plan, with less of a deadline (how did I ever think I was going to photograph all the steps and write the directions in that time frame? The beanie dragon took three years!) And I know it's not a fantasy animal, but I'm going back to that chihuahua.