Dragon snap straps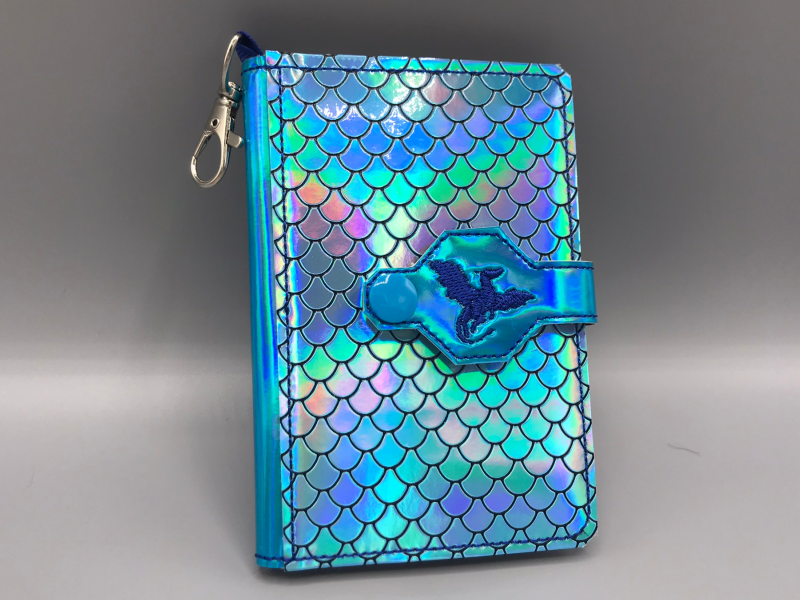 A recent trend in ITH notebook covers has been a decorative snap strap closure, so here is an add-on to the Mini Composition Book Cover.
It's just like a snap tab: stitch the dragons, then put another piece of vinyl on the back and stitch the topstitching. Depending on your notebook thickness, you will want to adjust the strap length. For the mini-comp, I trimmed it to 3 1/2" long, overlapped the seam by 1/4", and set the matching snap 2 1/4" in from the trimmed edge of the front cover.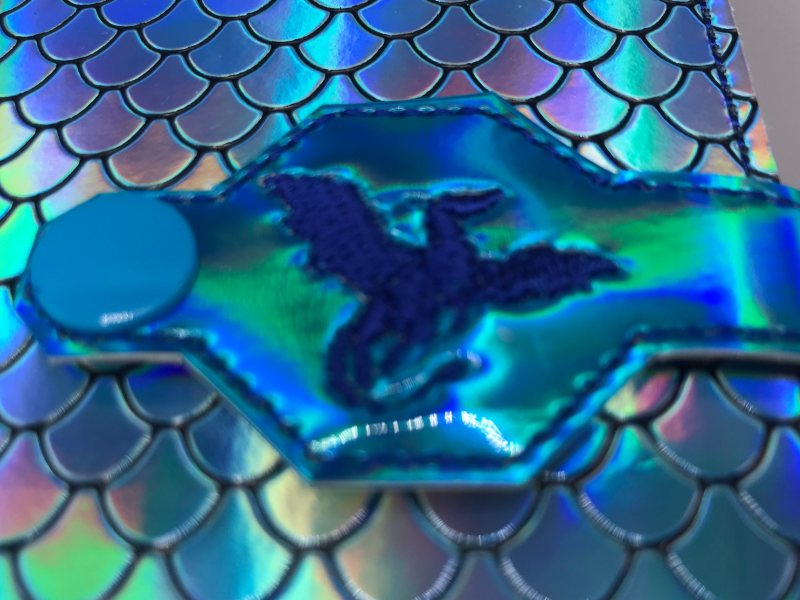 I also set the front-cover snap before assembly - if you do that, watch your machine like a hawk to make sure the foot doesn't hang up on the snap. Some painter's tape over it will help smooth the path, though test it on mirrored or other specialty vinyl to make sure it doesn't leave a mark.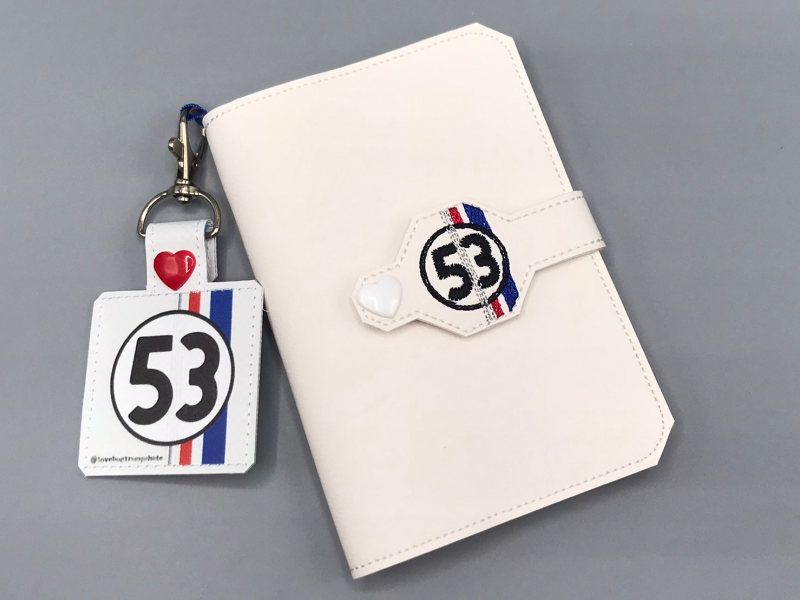 The octagon is the same size as the blank snap tabs so you can pop into Ink/Stitch and replace the design with anything that fits on those tabs.
The Ko-Fi folks saw this quite awhile ago… join them!
Toss a coin to your stitcher! (Ko-Fi)
This is copyrighted by Silver Seams in the year noted in its URL, and licensed under Creative Commons' CC-BY-SA. This basically means you're free to sell items you make from it, provided you give reasonable attribution, and that if you modify it you're required to share your changes with the world under the same license (the actual legal bits are in the link).
As with other free embroidery patterns here, the SVG file is included in the ZIP package so you can modify it in Inkscape and produce your own variations/sizes/etc.
The sample notebook cover is still in the shop as of this blog post: