Dollar Tree crafting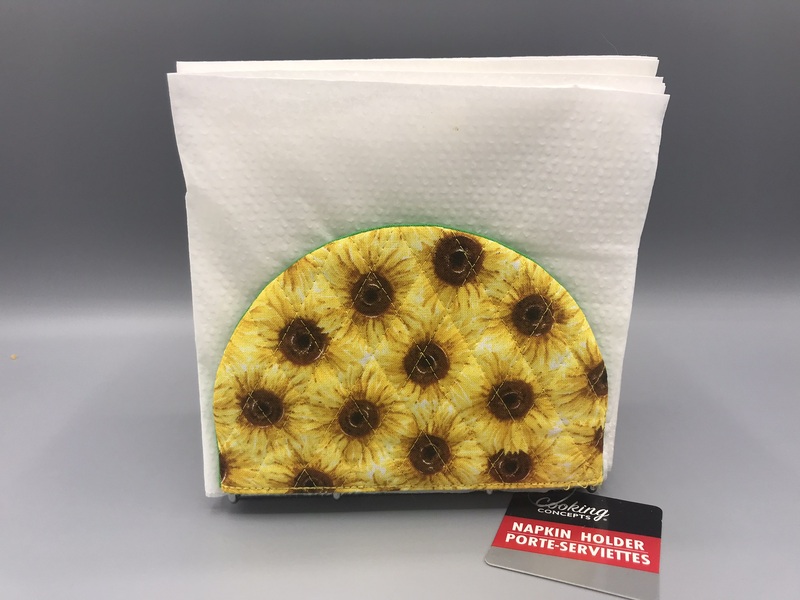 This week was supposed to be finalization of the In-The-Hoop Flopsie Pug design, but instead I happened to pick up a napkin holder at Dollar Tree and got thoroughly caught up making little covers for it.
Dollar [and a quarter] Tree has become one of my regular crafting sources; sadly they don't sponsor me or anything (yet? ARE YOU LISTENING DT?). I discovered that a couple of the stores down by the college have unusually large craft-supply areas. Sometimes it's just selection - they have a lot more boxes of fat quarters of fabric (which works out to $5/yard, approaching on-sale-at-JoAnn prices), and a lot more colors of cutting-machine vinyl (which I haven't gotten around to trying out yet). And the little half-circle wire napkin holders have become A Thing in embroidery-machine circles, so I tried my hand at it.
I expect to have a few designs in the shop soon, both quilted-fabric style and embroidered-vinyl style. And I'll put the pug somewhere else on the calendar.