Custom-printing vinyl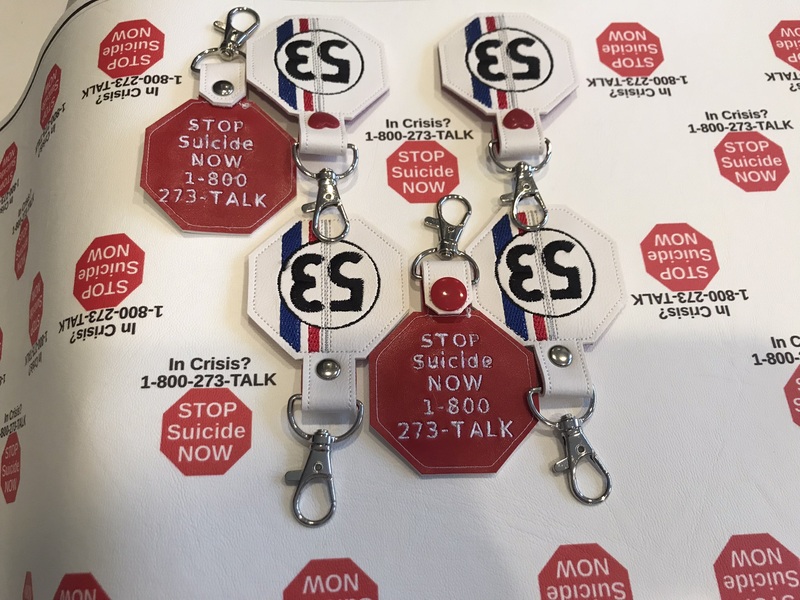 If you follow me on social media you've gotten to see the Herbie fobs somewhat regularly. I made a few for Gabe on the Brother machine, but snipping all the inter-letter stitches was a nuisance so I was excited to get the Janome. It snips the thread, then gently moves the frame a few inches to pull the tail, then gently moves back to start stitching again, so thread trims add a lot to the stitch time. But my machines are not solidly booked so I didn't think it was a big deal… but when it leaves all those tails on tiny letters it very often accidentally stitches over the hanging thread, and that really makes the text look messy.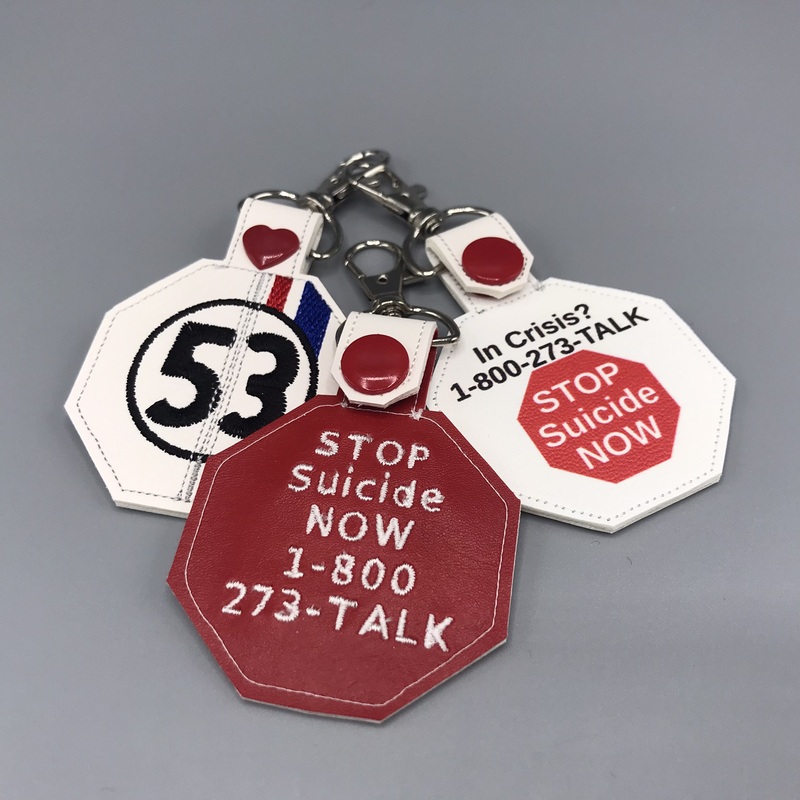 Enter the printed vinyl. Spoonflower, my usual go-to for custom fabric, doesn't have a non-fraying fabric that would make good keychain backs. So I had to go overseas: Contrado.
The design was not a great test of the color range (being just solid red and solid black), but at least the printing looks sharp and there doesn't seem to be any distortion. Which is good, because I realized I left myself zero margin. I set out 8x8" squares, and the embroidery hoop is 200mm or 7.75" - and the stitching comes right to the edge of the hoop, meaning there's 1/16" on each side. Amazingly, I've managed to stitch two sheets of them correctly aligned (out of two!)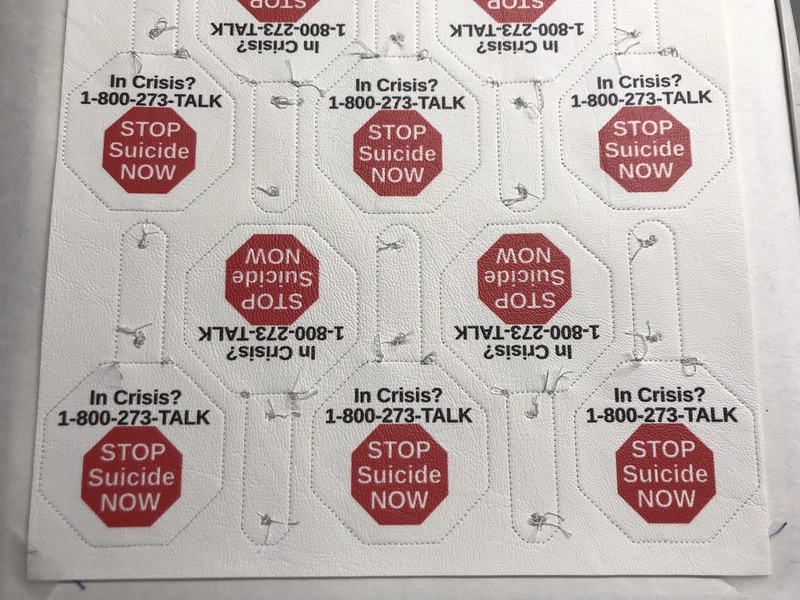 The vinyl ("leatherette") has a light texture - they have another that's more heavily textured - and a very crisp face. I wish I could find it unprinted, inexpensively, given my long-running search for a regular source of non-squishy white vinyl. But I think part of the crispness is probably from the treatment to let it accept the printing, so even unprinted it probably isn't cheap.
And that brings me to its downsides. It's definitely not cheap after printing, at least in the sort of quantities I deal with. This was less than half a yard, and a little under $40. Shipping is a good chunk of that at that quantity, and that's enough for 120 fobs, so it's not terrible. It works out to be cheaper than $10/yard plain vinyl plus $1/1K embroidery, but it's not down into the range where you could cut it into 9x12 sheets and sell it for a profit.
The other downside is hopefully temporary. It came rolled up and wrapped in Mylar bubble wrap, like an extremely long Mission burrito, and when I unsealed it I almost had to open a window. I banished it to the garage for a couple days until the worst of the offgassing seemed done, and it's still a little stinky but not actively headache-inducing.
I had just made a pile of the all-embroidered kind (which is what pushed me over the edge to finally try this), and I have made two sheets of the printed kind - one with regular Herbie stripes, one with rainbow stripes. They're all in a special little corner of the shop, along with the Herbie license plates and motel tags, where all the money (not the profit, all the money, at least except the shipping) goes to Gabe and Herbie for gas money.
[