Big paws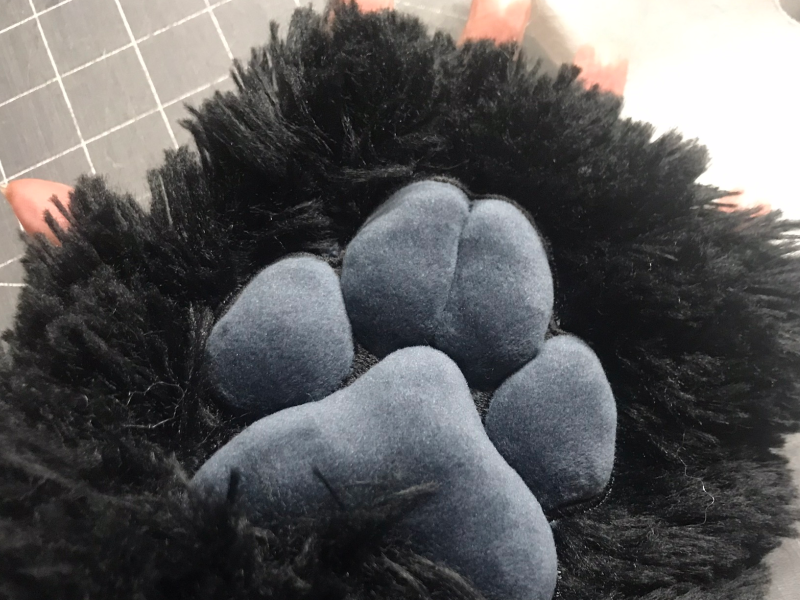 I know in the original toe-bean post I said my calendar was back on track, but I was slightly wrong (as usual). It's getting there, though.
I finally did get to make a larger canine pawpad, and now I'm going to make a matching one with step-by-step pictures and then the samples and design will both go in the shop, for real this week. This is a 4x4-friendly design (barely!) and yes, those are my fingertips peeking around the edges of the piece, it's pretty big.
The 6x10 (or not-filling-the-8x8, in my case) version will be pretty good for oversized mitten-type fursuit paws. And individual pads are coming up next, along with the feline versions.