The SA434 and the PE800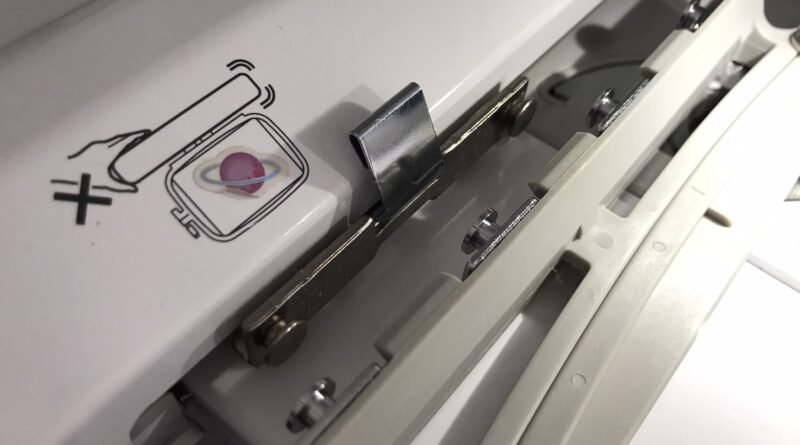 I ordered an Embroidex SA434-compatible hoop so I could put out a 4×4-compatible version of the Mini Composition Book Cover. It's a little redundant for the PE800, a 5×7 machine, but I wanted to be able to test it out myself in true 4×4 mode. I looked at the pictures on the Internet, went "yep, uses the same mounting pegs, I'm sure a PE800 4×4 is exactly the same as a SE600 4×4, why would they have incompatible hoops" and, um, well. The mounting pegs do appear to be the same, but that's where the similarity ends.
The hoop was all of $15, so I'll hold onto it for a giveaway, but it does mean the smaller split covers will be slightly delayed while I have someone else who has one (and a machine that matches it) try out the design. Which is fine; the beanie dragon design has also been delayed because I decided it needed to have a HTTYD Night Fury version. I do have six pounds of "beans" now, so back to making the samples and taking the pictures.