Passport covers and coffee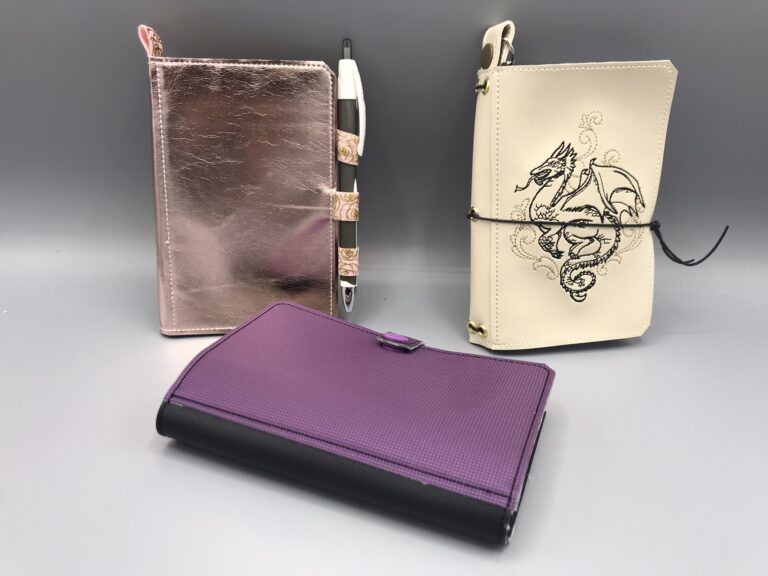 I know I just said the passport covers were too big for the 5×7 hoop, but it bugged me to release something that only works in a 6×10 or 8×8 so I ended up spending all day yesterday solving that problem. The problem is in the "all day" part, and after giving the matter some thought I decided to make the split version a pay-for product. I think I made it worthwhile – I spent some time making the process fairly foolproof (though I will admit I completely forgot the inner front lining on the dragon-embroidered one – but at least I made zero positioning errors), and writing up the different closure techniques. And the mini composition book covers are still free for the 5×7 folks.
It's on my Ko-Fi shop, under In-The-Hoop Passport/Notebook Cover. There's another option in the shop, that I hinted at last entry: membership tiers. The embroidery alphabet/font I've been working on has even more hours in it than the passport cover, and that's going to stay free – but Ko-Fi members get to see it a month early. The same should be true for next week's ITH plushie – the sea otter – except I'm still getting all that into place, and instead the Ko-Fi folks will get the sea otter next week along with February's ITH – the orca. And that's one that will have a 4×4 version.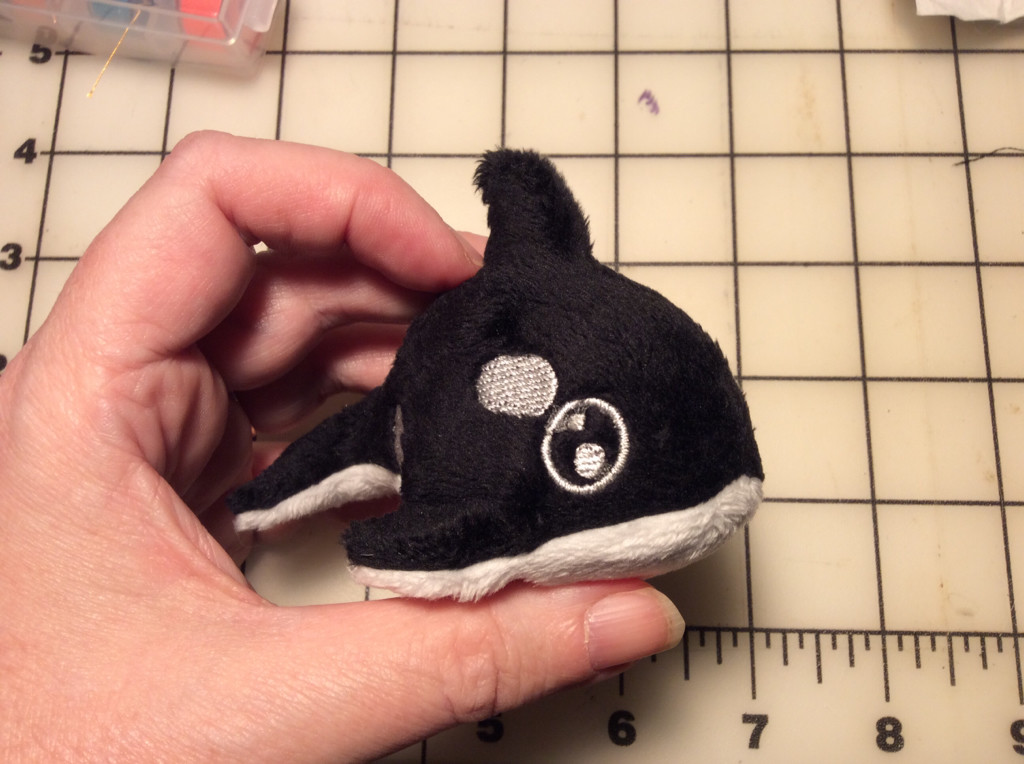 I'd be a little more inclined to get the Sea Otter out early if I actually had any tier members at this point. So if you join the Ko-Fi, chances are pretty good I'd pop that Sea Otter in this weekend instead.