The orcas have arrived!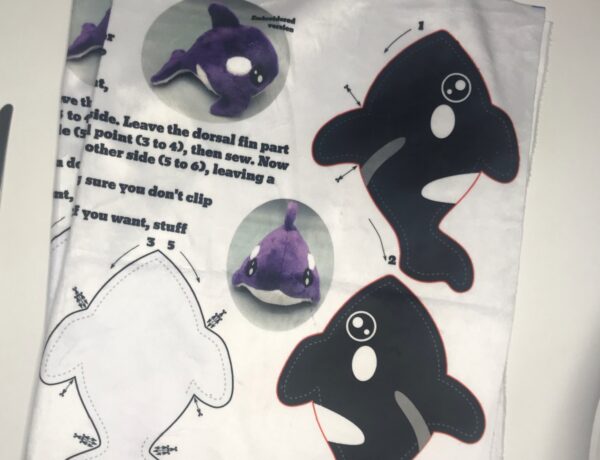 I had some Spoondollars to spend from cut-and-sew pug sales, so I proofed a couple new print-on-demand designs – a cut-and-sew orca based on the in-the-hoop one that I'll be publishing Real Soon Now. There's the natural colors one, and a purple nebula orca that I'm gonna get stitched up here shortly, so I can replace the purple-orca pictures on them with the actual colors they are.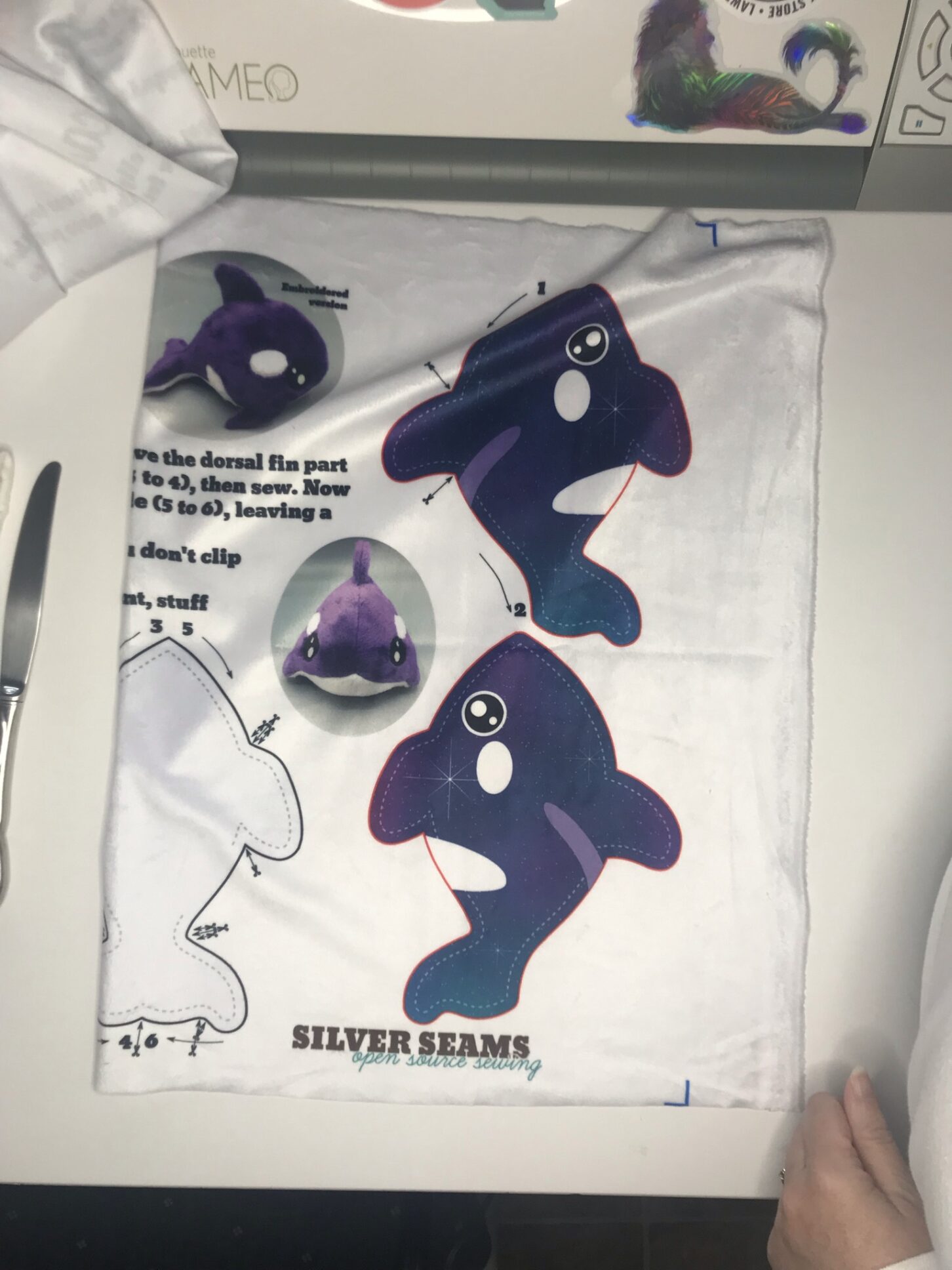 They're super-easy for novices to sew: the two back pieces get sewn together, then the lower part opens up like a book to exactly match the underside. You sew one side, flop the dorsal-fin part over to that side, and sew the other side, all flat. Then just clip, turn, stuff, and ladder-stitch closed.