Inktober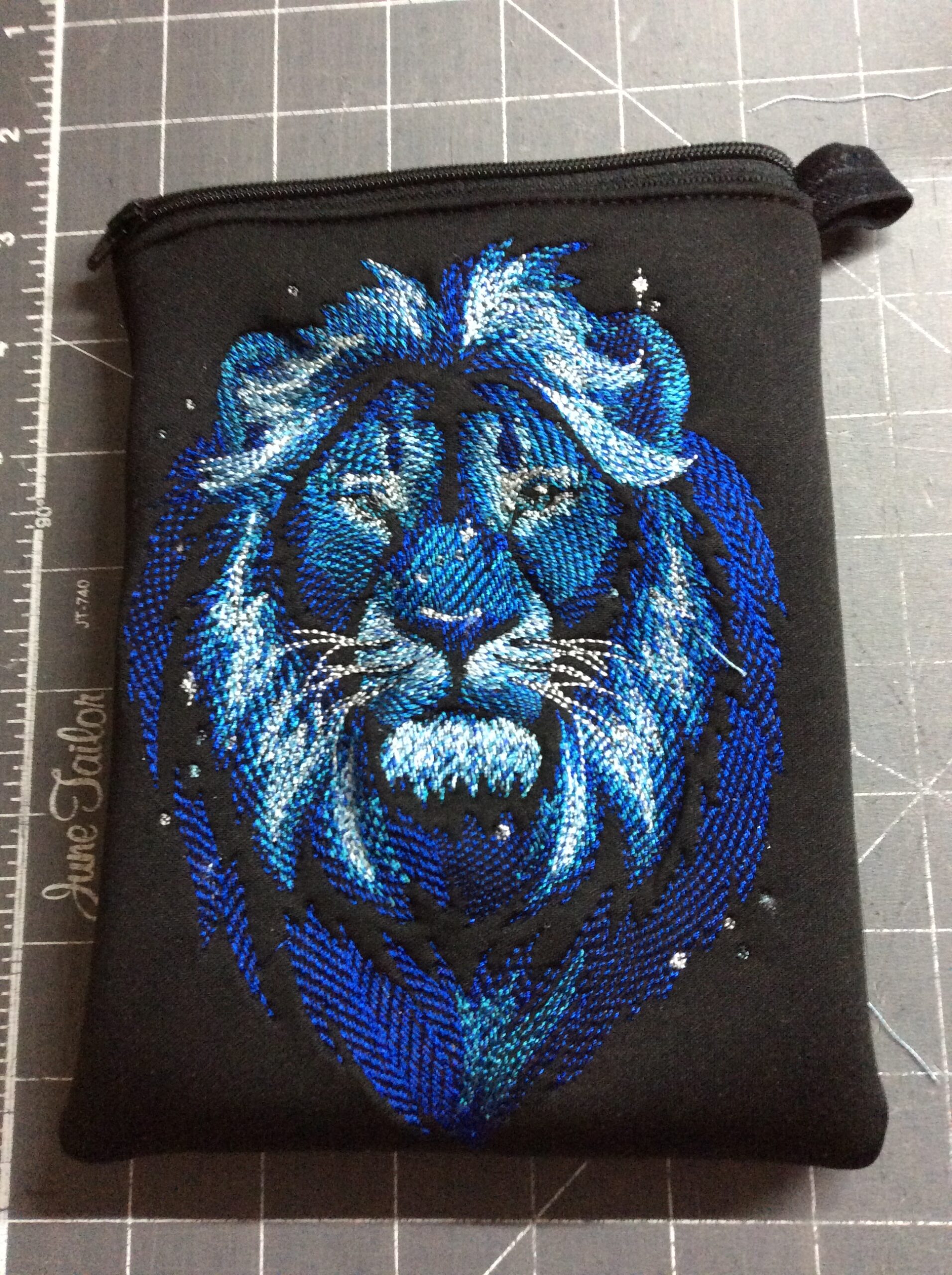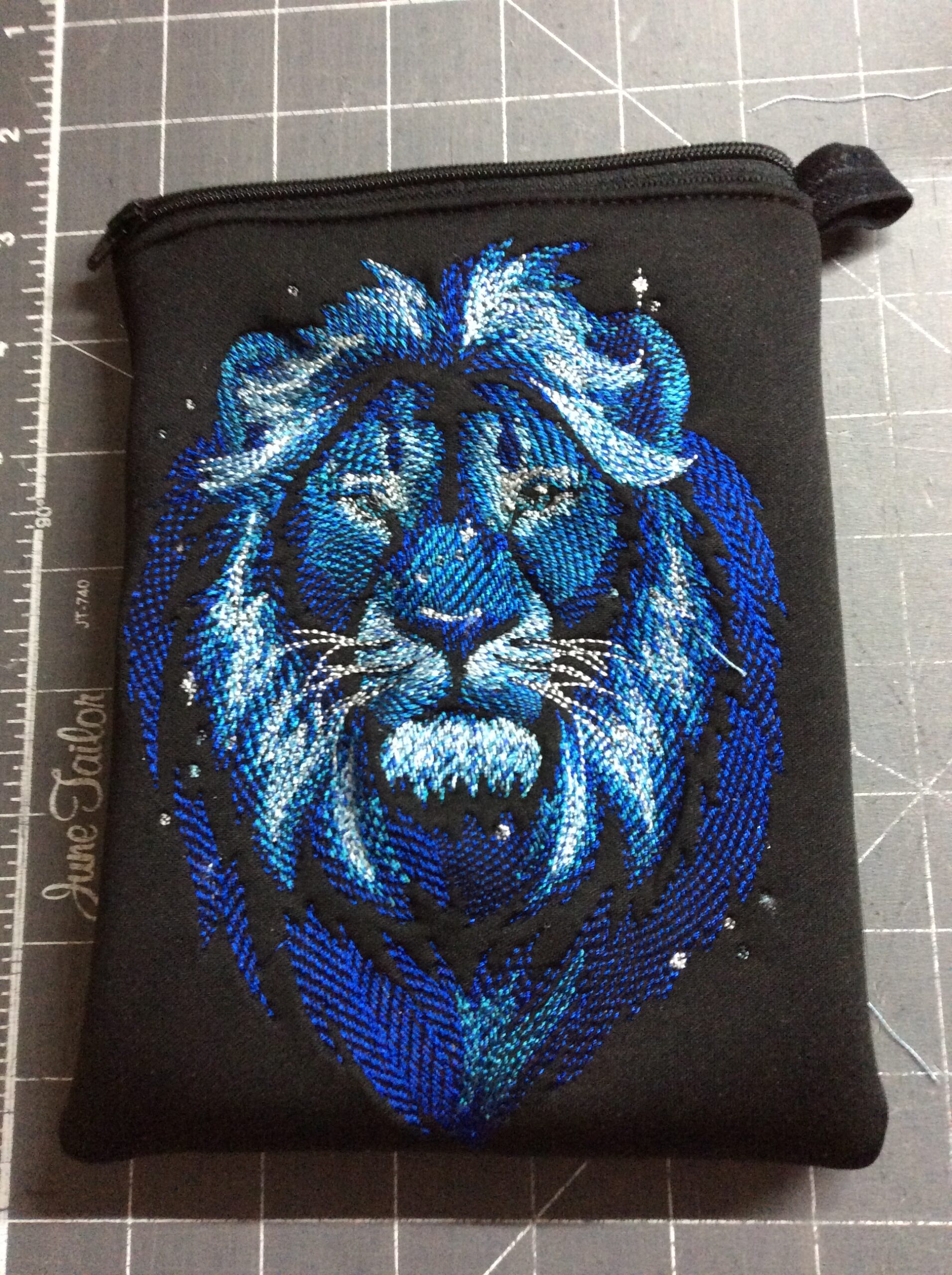 I'm 1400 miles away from the action, but it's somehow still somewhat all-consuming. I've gotten back into a little embroidery work; did a zipper pouch thinking I'd finally get those written up as promised, and managed to do a neat one in scuba and completely forget the lining step. So I guess things are still effectively on hold because my brain is busy.
I've been digitizing alphabets for Inktober, as a sort of mindless thing to do in the meantime. The first one I picked was from a 1922 architectural drawing how-to book, so it should be sufficiently unencumbered by IP to go into Ink/Stitch as a built-in. So far I have the regular alphabet, regular numerals/ampersand, and the condensed version. I stitched out a sampler on un-stabilized duck cloth. This is probably the smallest it will work at.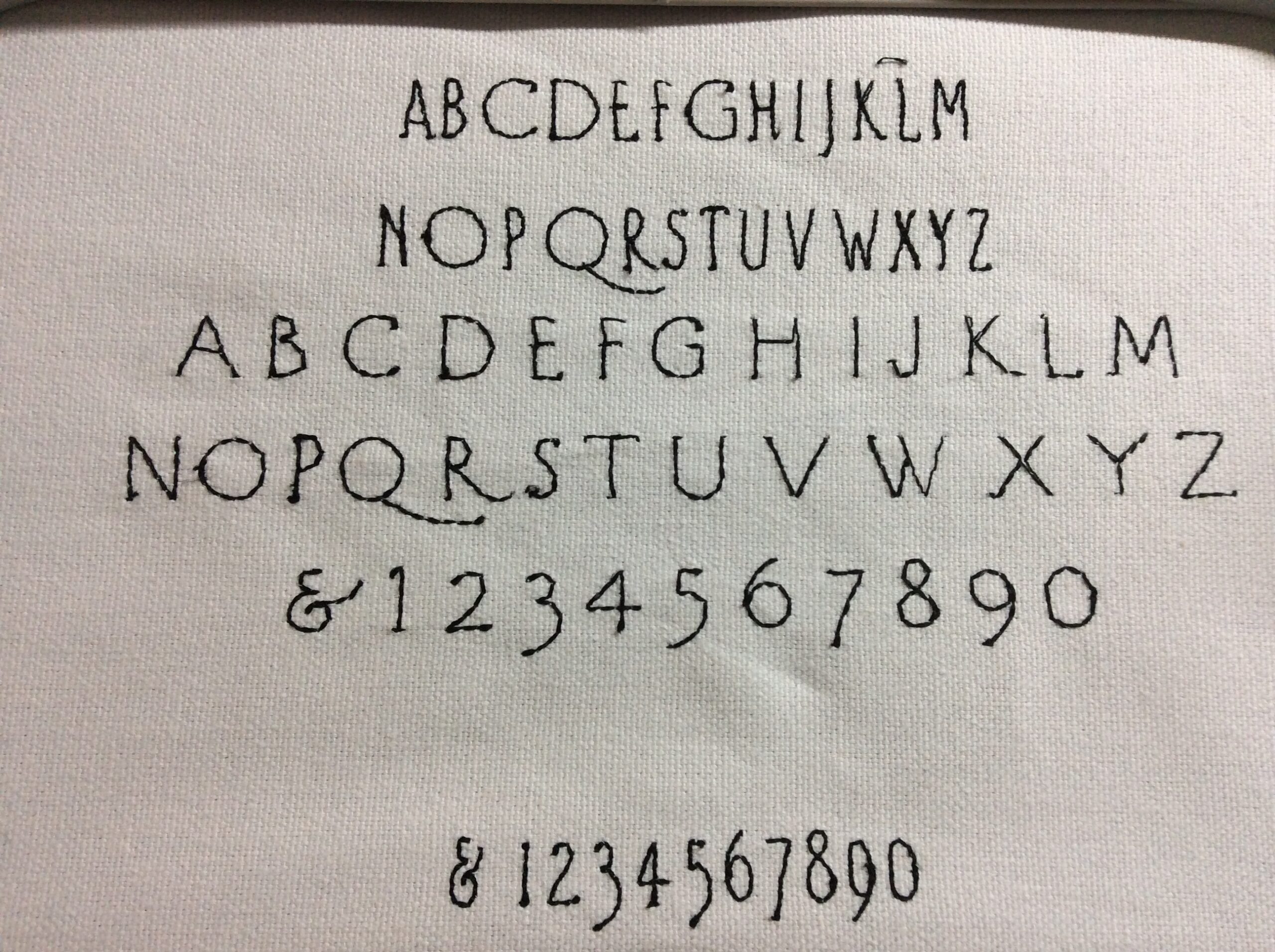 I still have the lowercase (non-condensed only) left to do, then I get to work on all the fun bits: ligatures and alternate letterforms.