Leveling up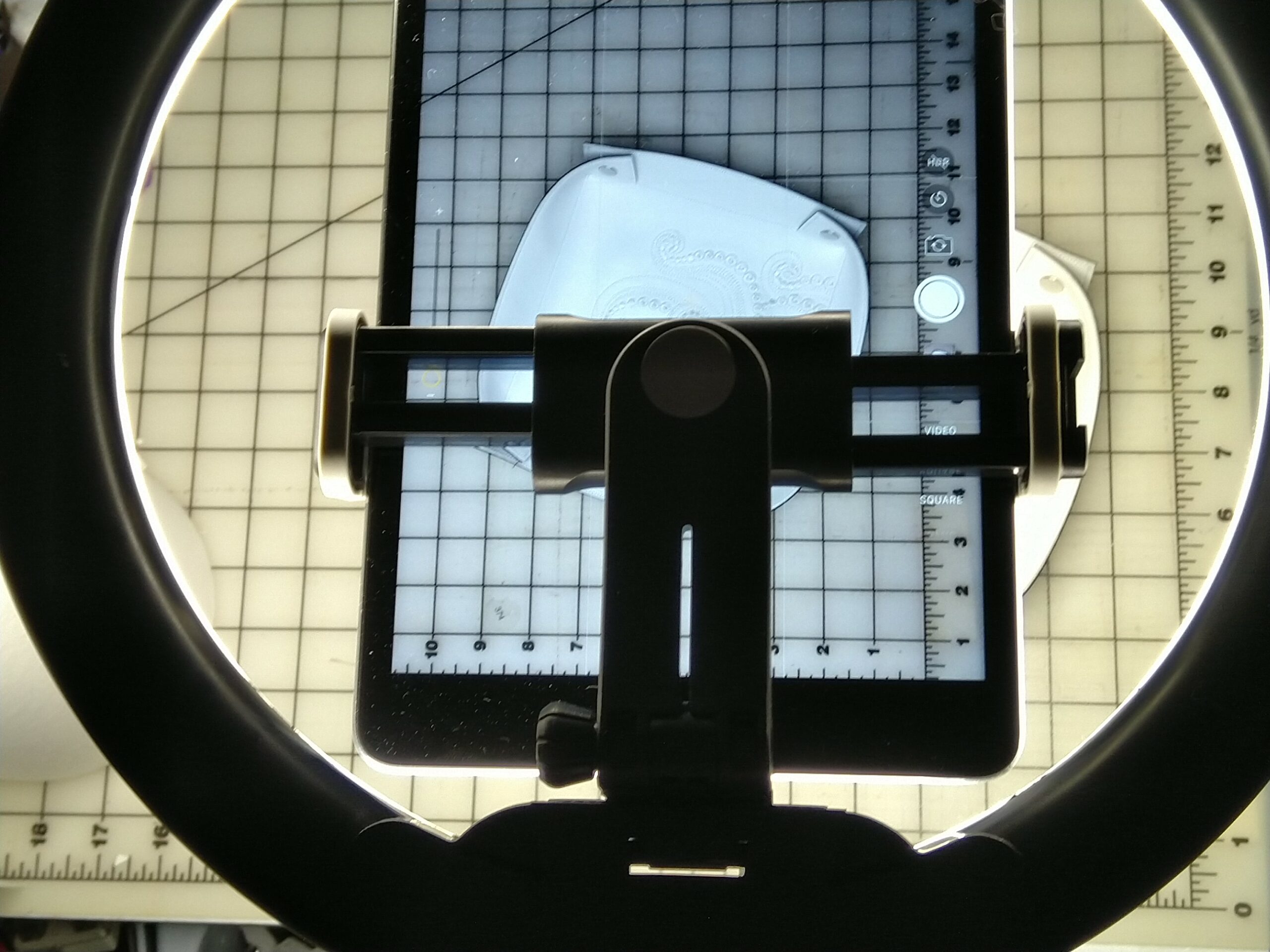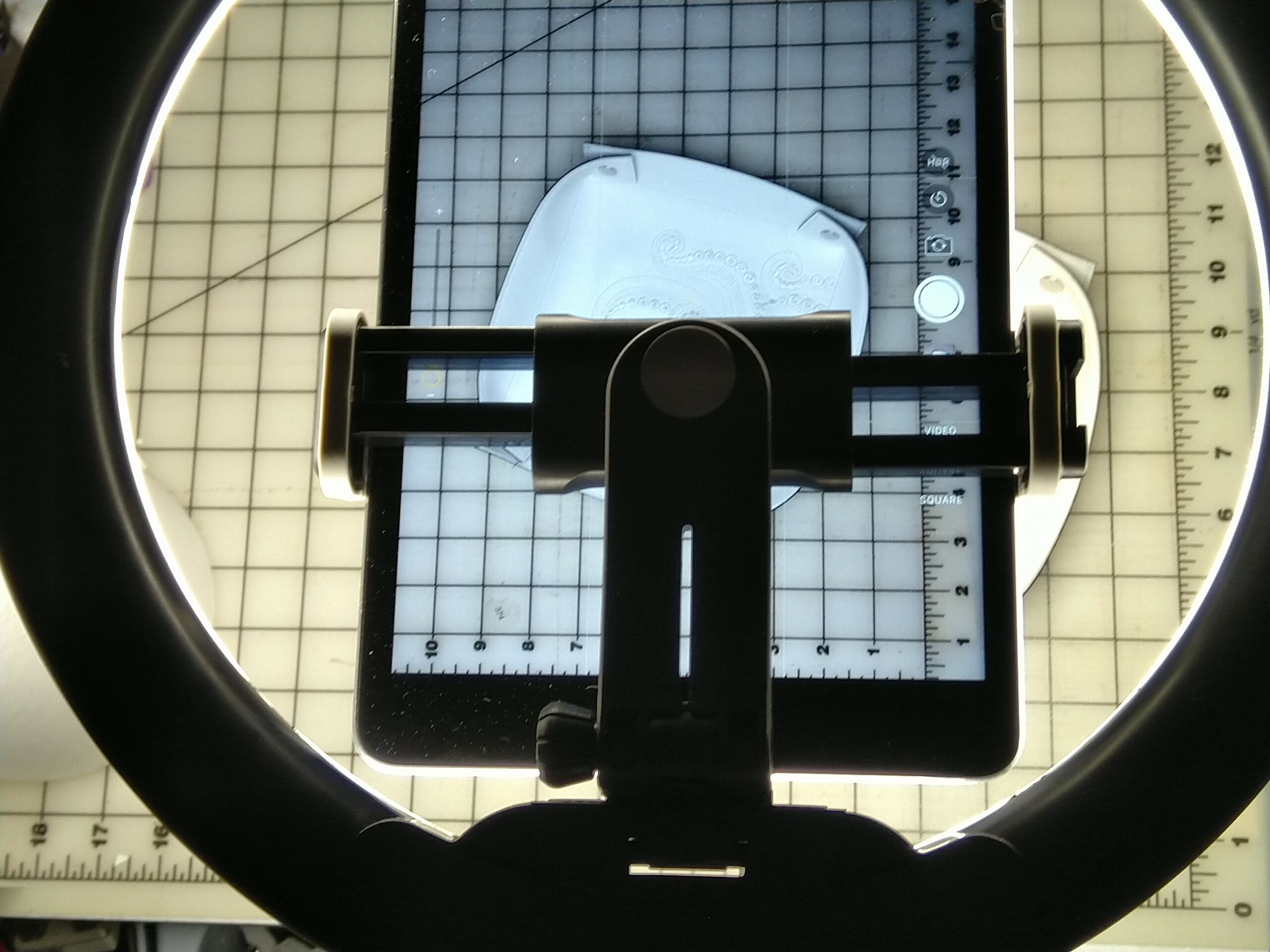 "List beanie dragon design" has been a task in my TaskWarrior since I set it up and, uh, it hasn't happened yet. I messed around with a hands-free camera setup for the TikTok experiment, using the ubiquitous Tryone gooseneck. That is a problem because (1) attaching it to the table where the embroidery machine is means it bounces a lot, and (2) the Tryone is good but very very difficult to reposition.
So I spent forty bucks and got a ring light setup 📦. It stands on the floor, eliminating the table stability issue. I measured to make sure its clamp could hold the tablet, and it does, but I didn't think about whether the ring itself would be large enough. It is… barely. Everything attaches with standard 1/4″ threaded camera mounts, so if I want to I can use the clamp on a separate tripod from the light's. It's even got a little Bluetooth clicker for remote shutter.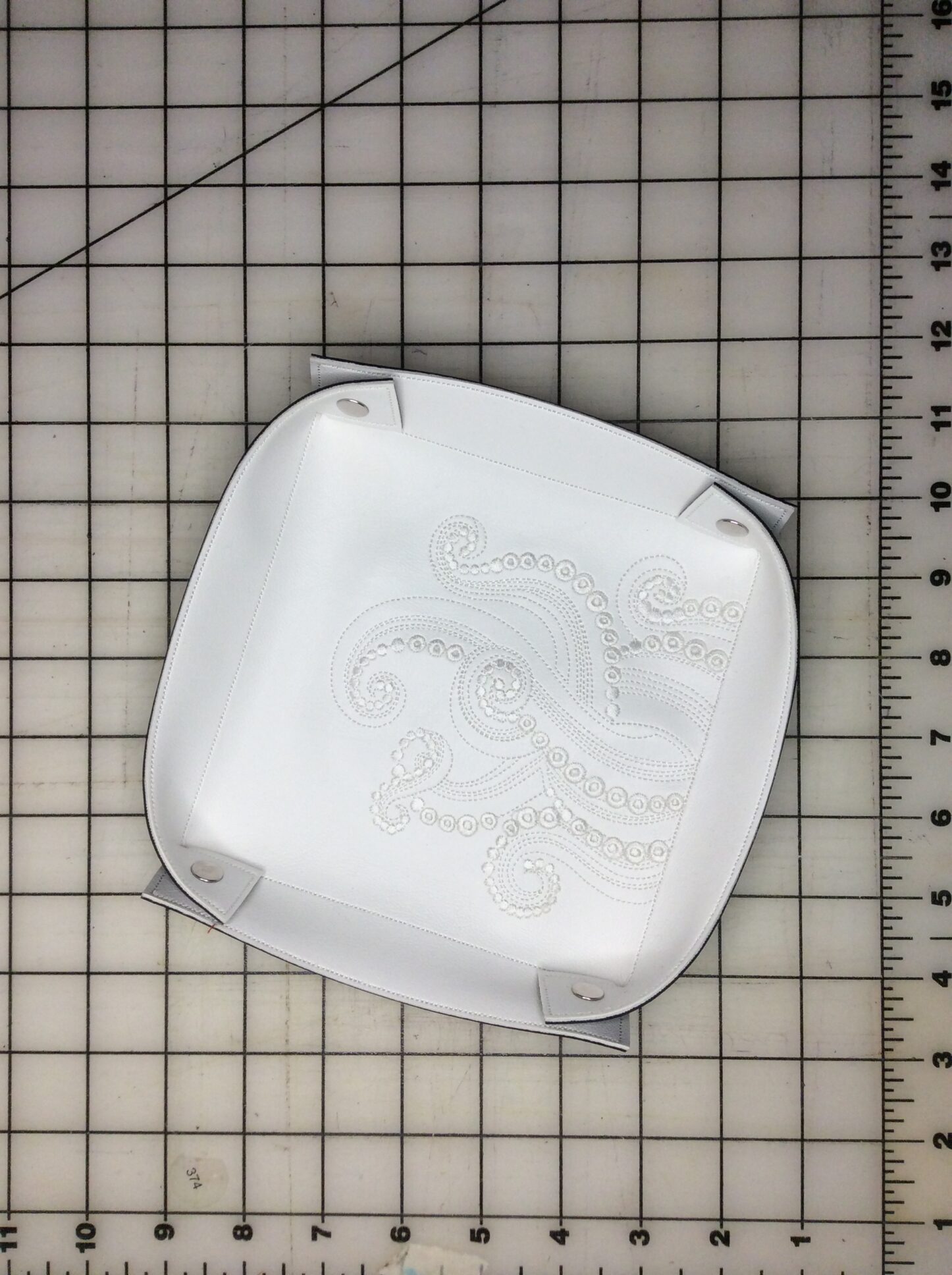 That's one less blocker. I will put the light box's backgrounds on the table because nobody wants to see my scarred, discolored cutting-table mat, so that's not a blocker either. I'm finally adding a "due:" to that task: October 1.