You can never have too many scissors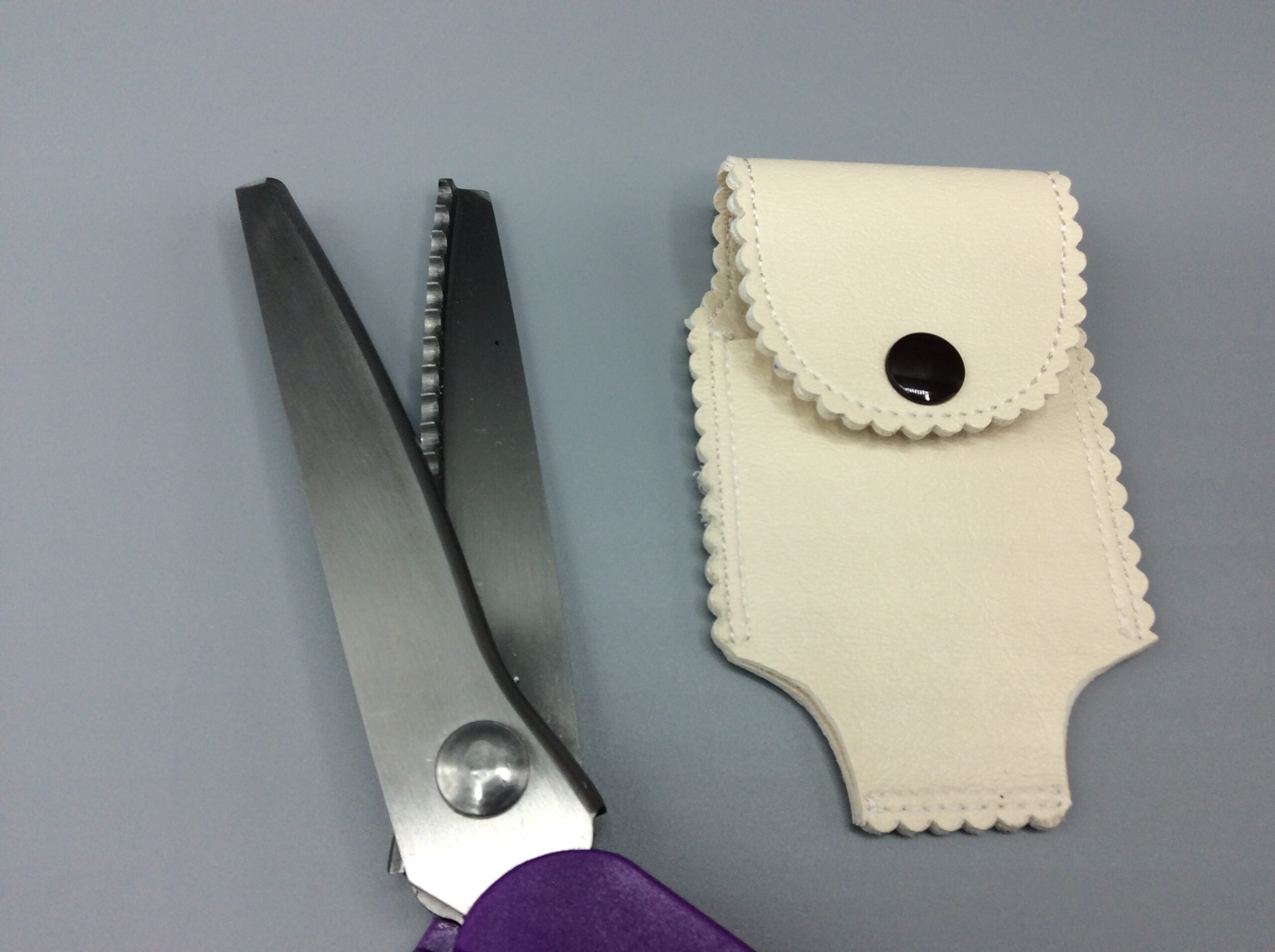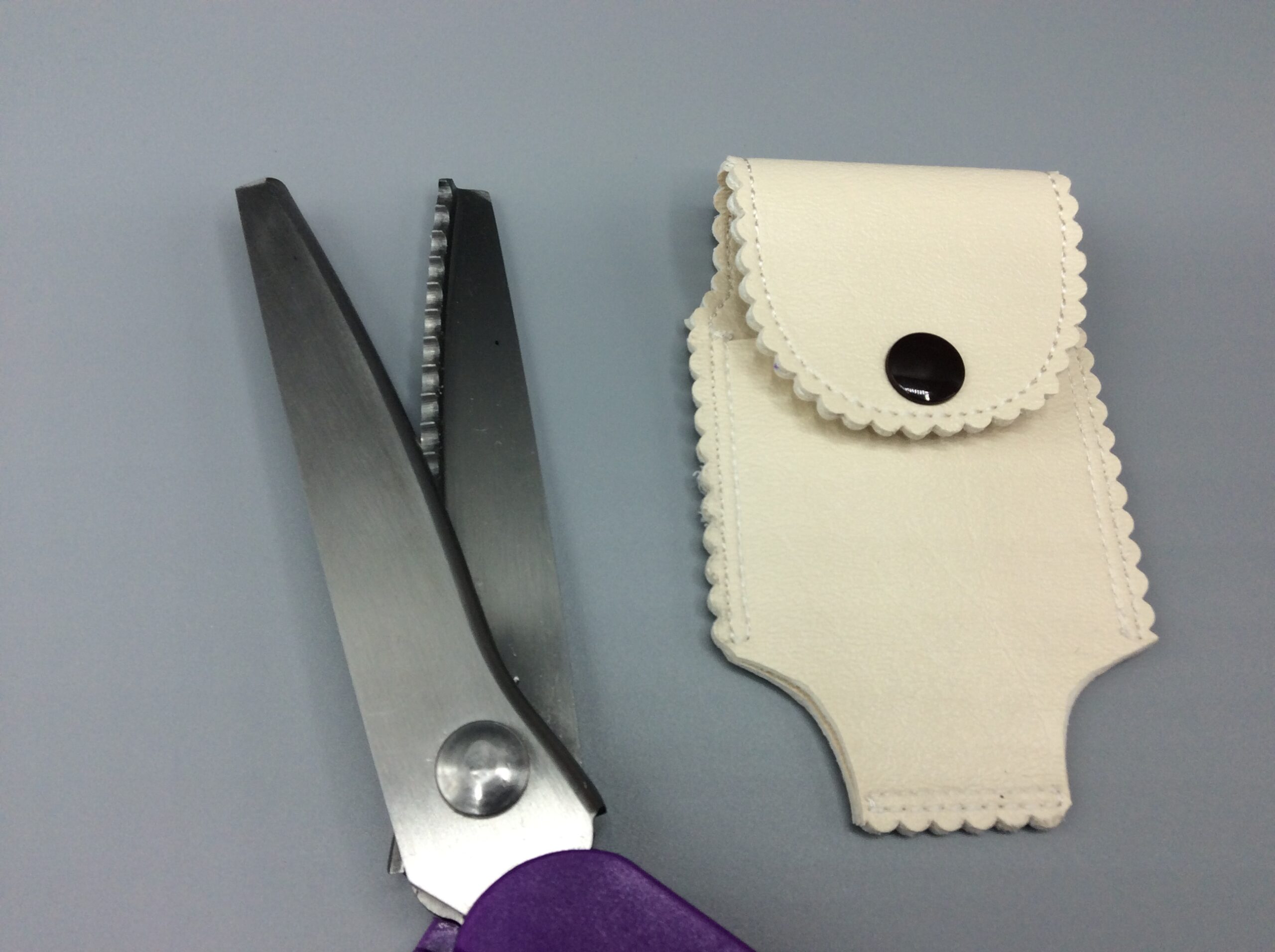 Or too much hand sanitizer, these days.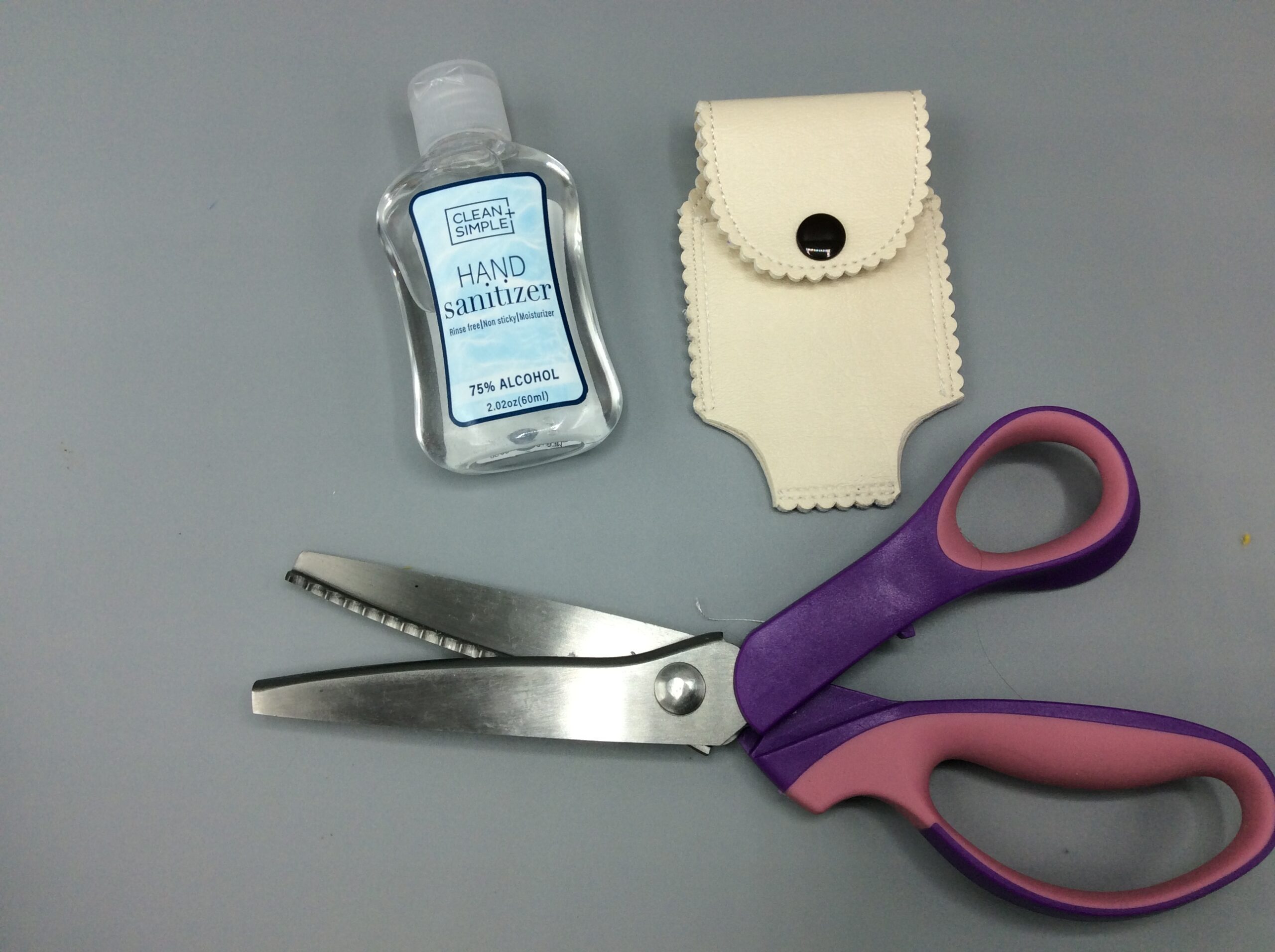 My old sanitizer holder doesn't fit 2oz bottles, so I decided to break out the DLB foldover sanitizer holder design and make myself one. I didn't want to mess around with anything fancy so I didn't put a design on it. And I wanted it to be sturdy so I used a plain marine vinyl (although her newer designs are double-stitched so vinyls are less likely to tear out even if they don't have a woven backing like marine does).
Boring beige it is. But I also got a new toy today so as I went to cut it out, I decided to give it a try. If you look closely at the close-up image, you will see that those aren't just zigzag pinking shears, they're scalloped. I didn't really expect these to be able to manage three(!) layers of marine vinyl, but they did. It was a bit of work, and you definitely want to only use the area near the hinge to get the best leverage, but it was a nice clean cut.
For only ten bucks, I don't expect them to stay sharp as long as the name-brand pinking shears I have. Some reviews complain about them needing oil; mine came well oiled, including on the blades. There's a bunch of different sellers on Amazon, but I got mine from here. 📦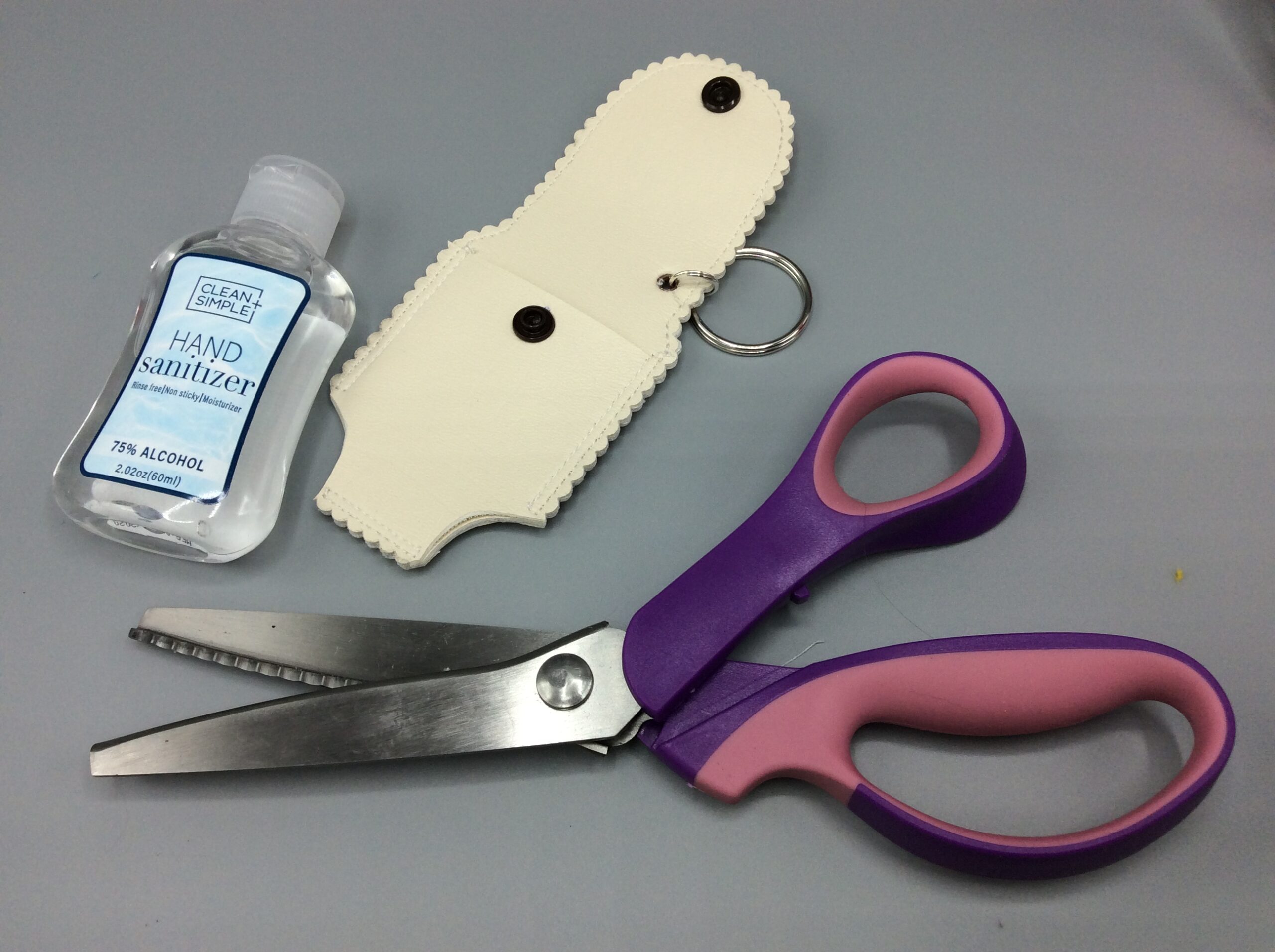 The punchline to all of this is, the holder doesn't fit my weird-shaped bottle. It's much flatter than a Bath & Body Works or even the Dollar Tree 2oz. bottles, and that weird flared base and shoulder makes it too wide for the pocket. I don't know where it came from (besides a Christmas stocking) but if you are looking for something to put in a DLB holder, this ain't it.