Dragon sizes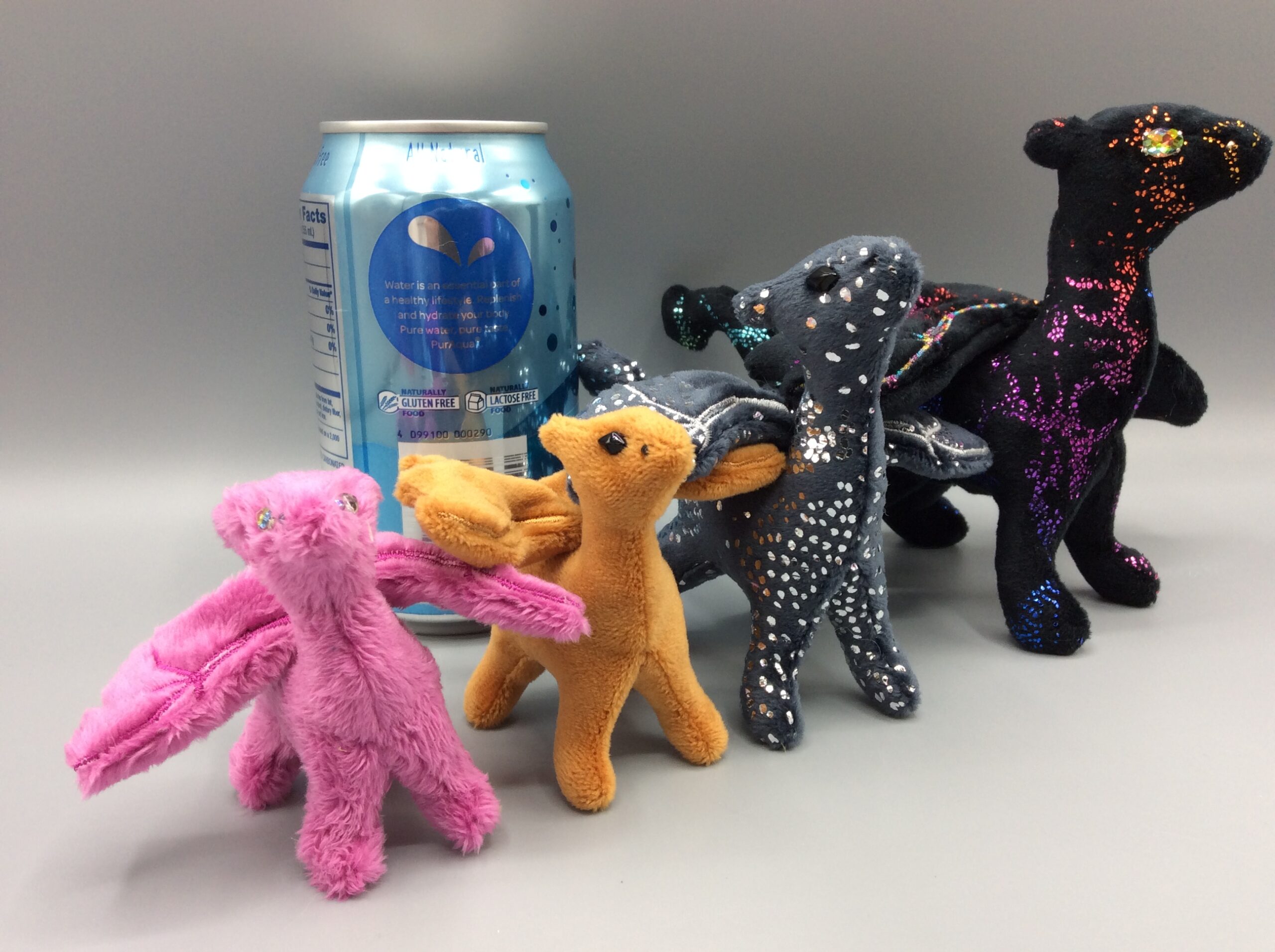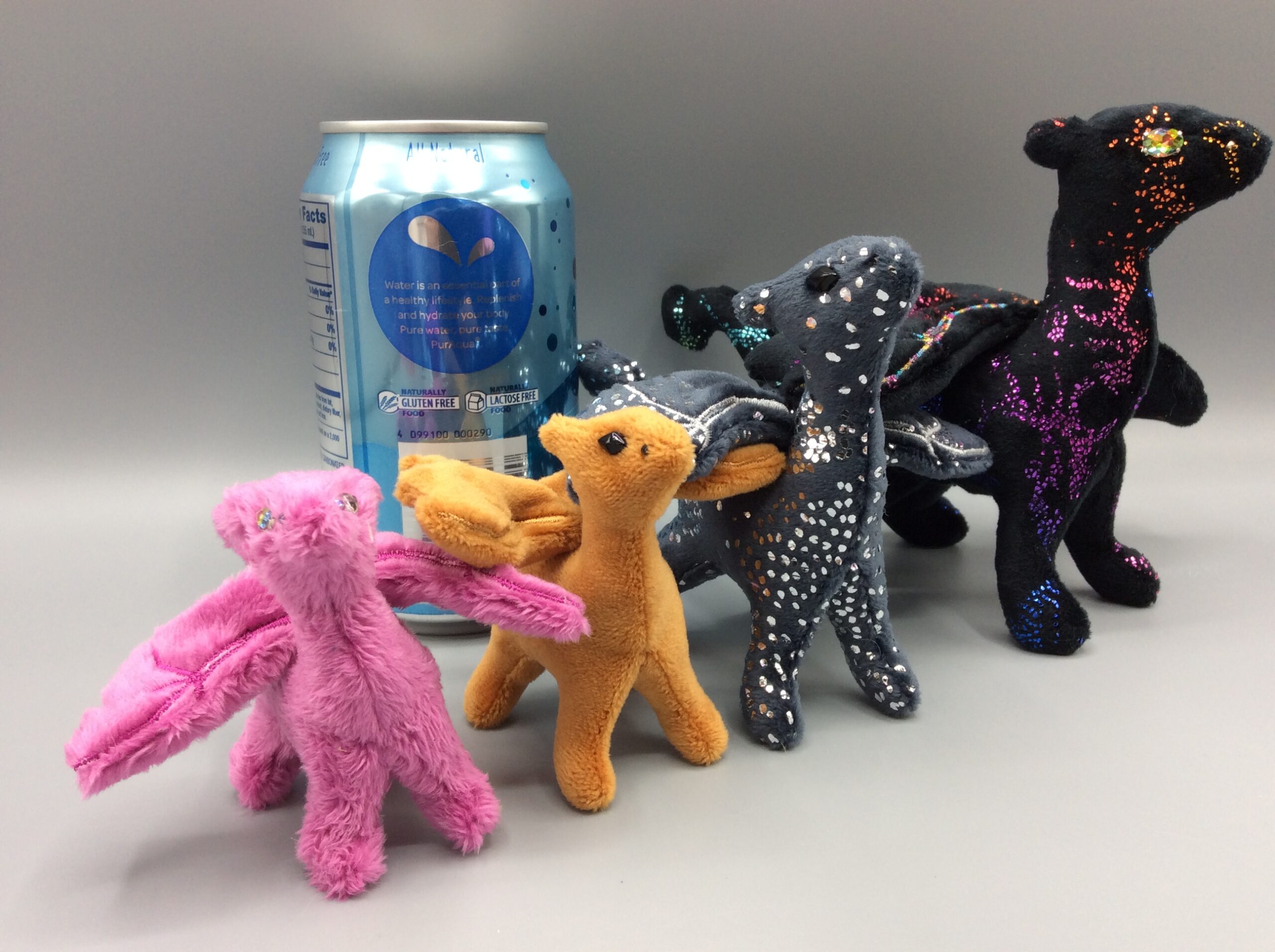 The original standing dragons were sized to fit in my 5×7″ hoop. Some while back I decided to revise the design and one thing led to another, and I had baby dragons: chunkier legs and bodies, shorter muzzles, slightly different wings, and looking up slightly so they could have cute pairings with the older design: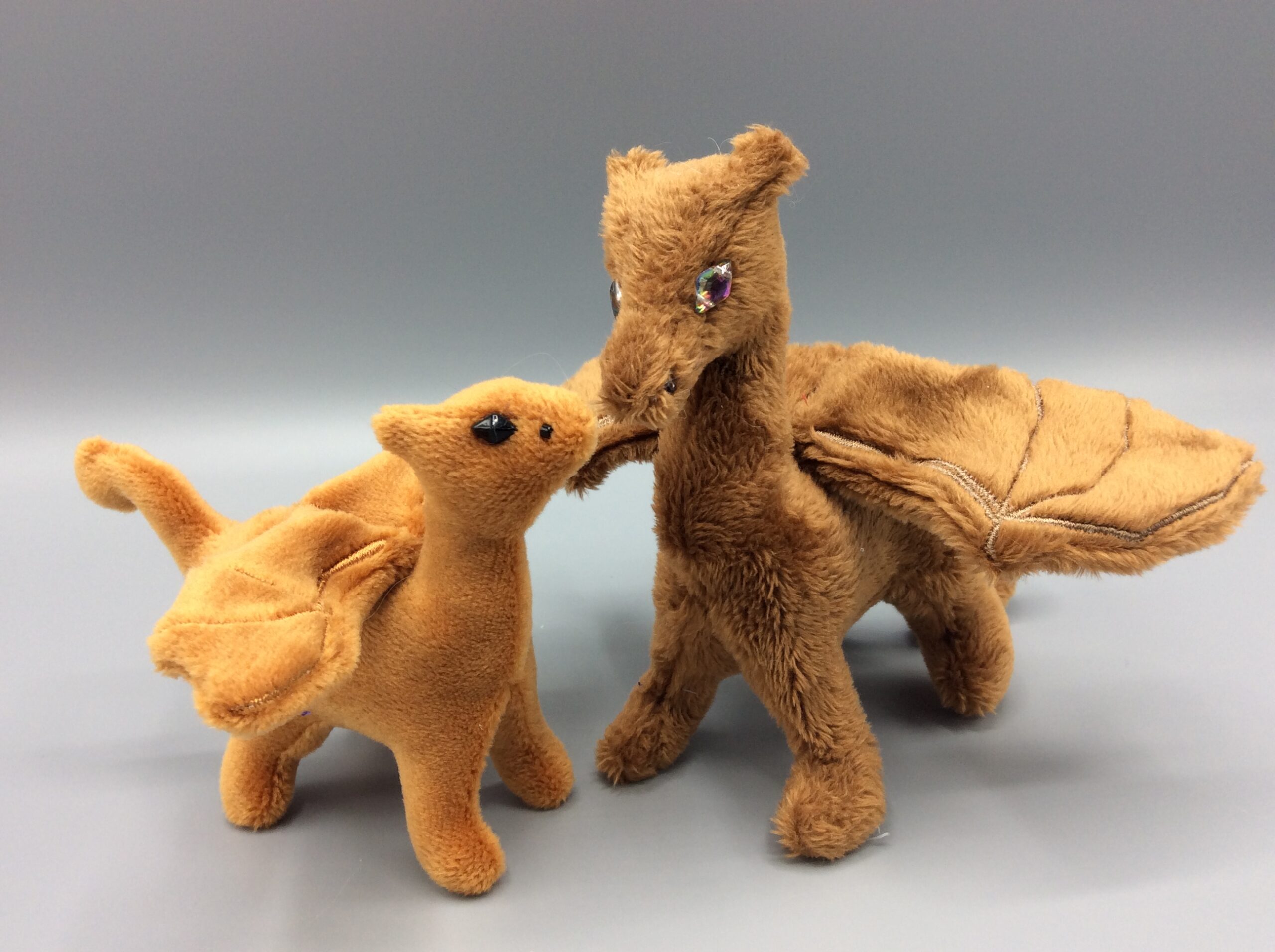 But then I got some fabrics with larger designs, and I wanted a bigger, chunkier dragon. Enter the Big Baby, the baby design sized back up to max out the 5×7 hoop at 5″ tall. But oh noes: there are GemDuos/DiamonDuos in 5x8mm, and DiamonDuo Minis in 4x6mm, but there's no DiamonDuo Maxi in, I dunno, 7×9? There are frames for the larger Duos, which are okay but not ideal. (Also this is what happens when you forget you're making a 5″ baby and accidentally use the adult head top. It… worked? I'm going to call this one the Young Dragon, taking a page from Windstone.)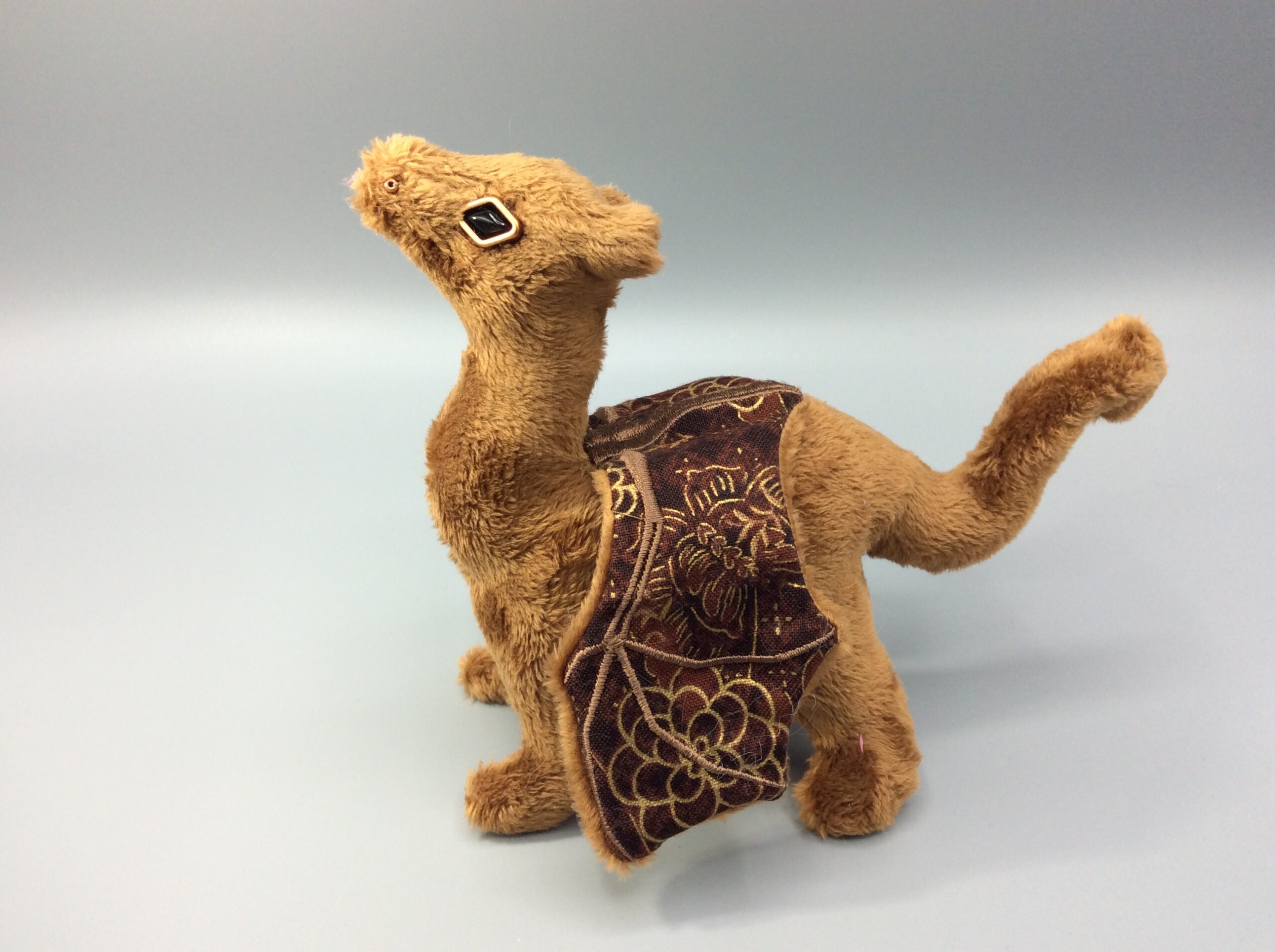 More recently I've discovered some 6×8 oval crystals in settings, and those make good eyes for the 5″ baby. Next bead order I'll get more of these, and there will be more Big Babies.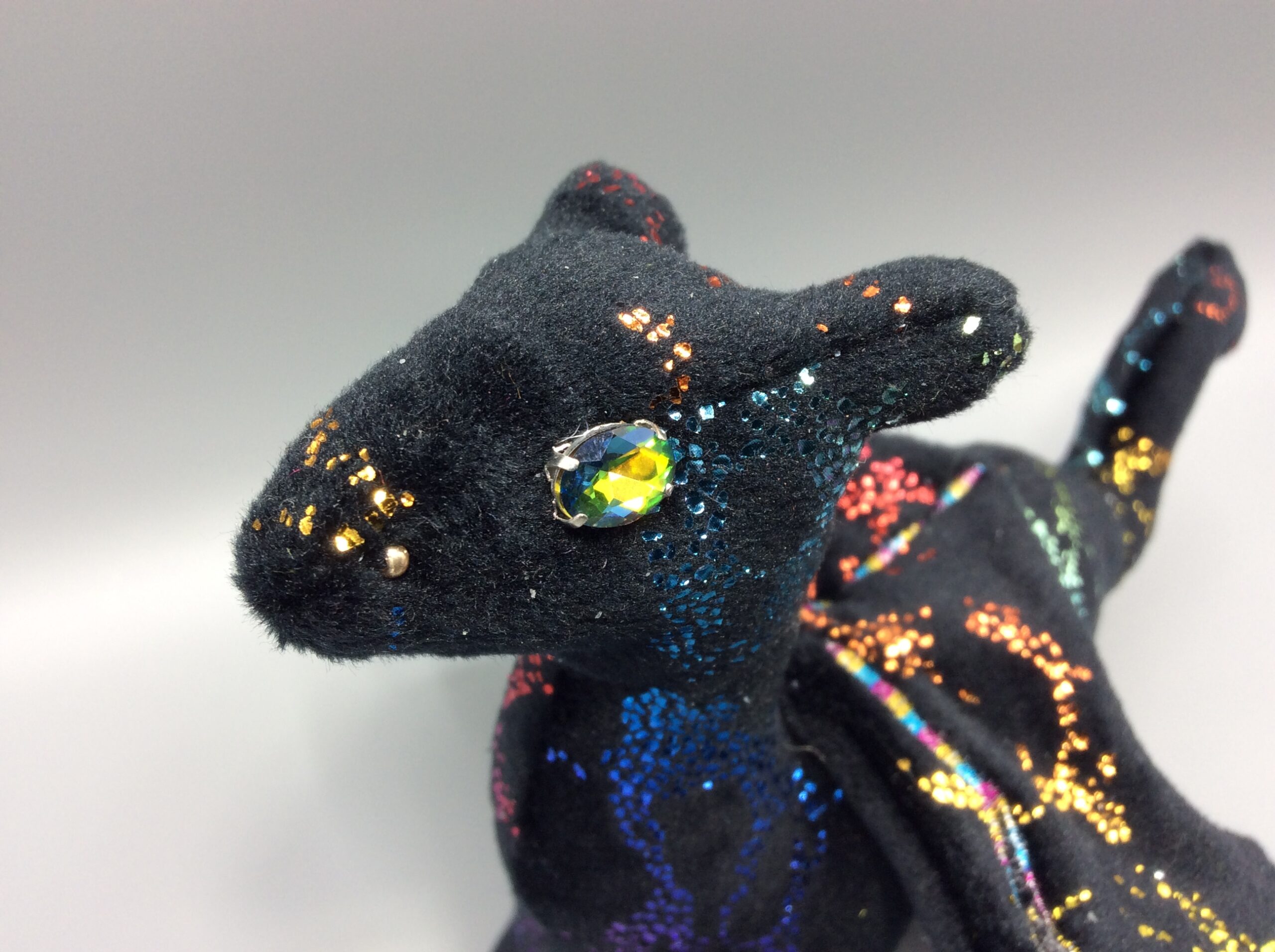 There are still the widest selection of eyes in the 5x8mm diamond size, so I decided to add another size to use it: a 4″ baby.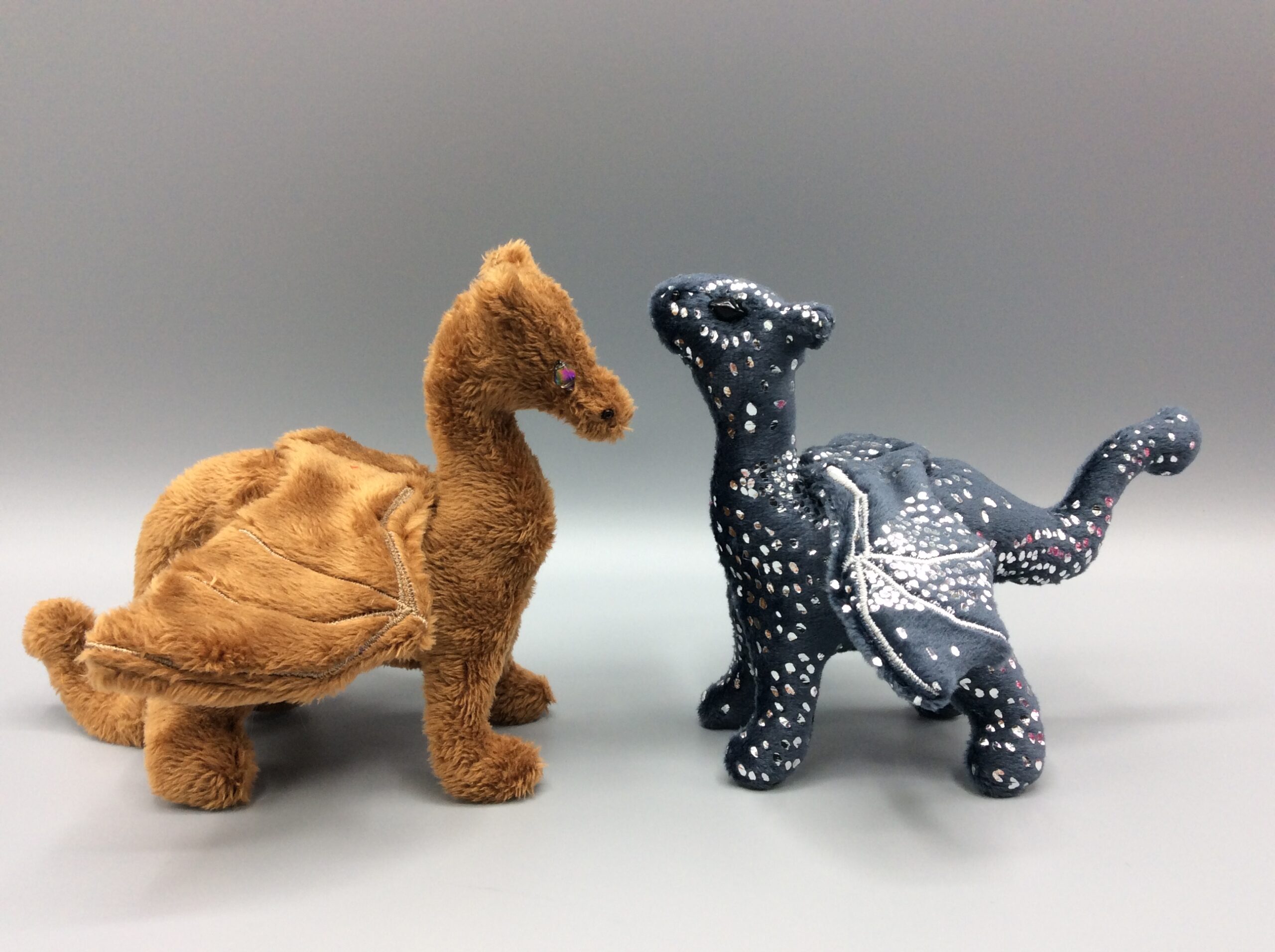 So that's where I'm at now: "baby" refers to the style, not the size. The 4″ adult goes with the 3″ baby. The 5″ baby goes with the mythical 7″ adult, which only exists in a wingless, eyeless test version.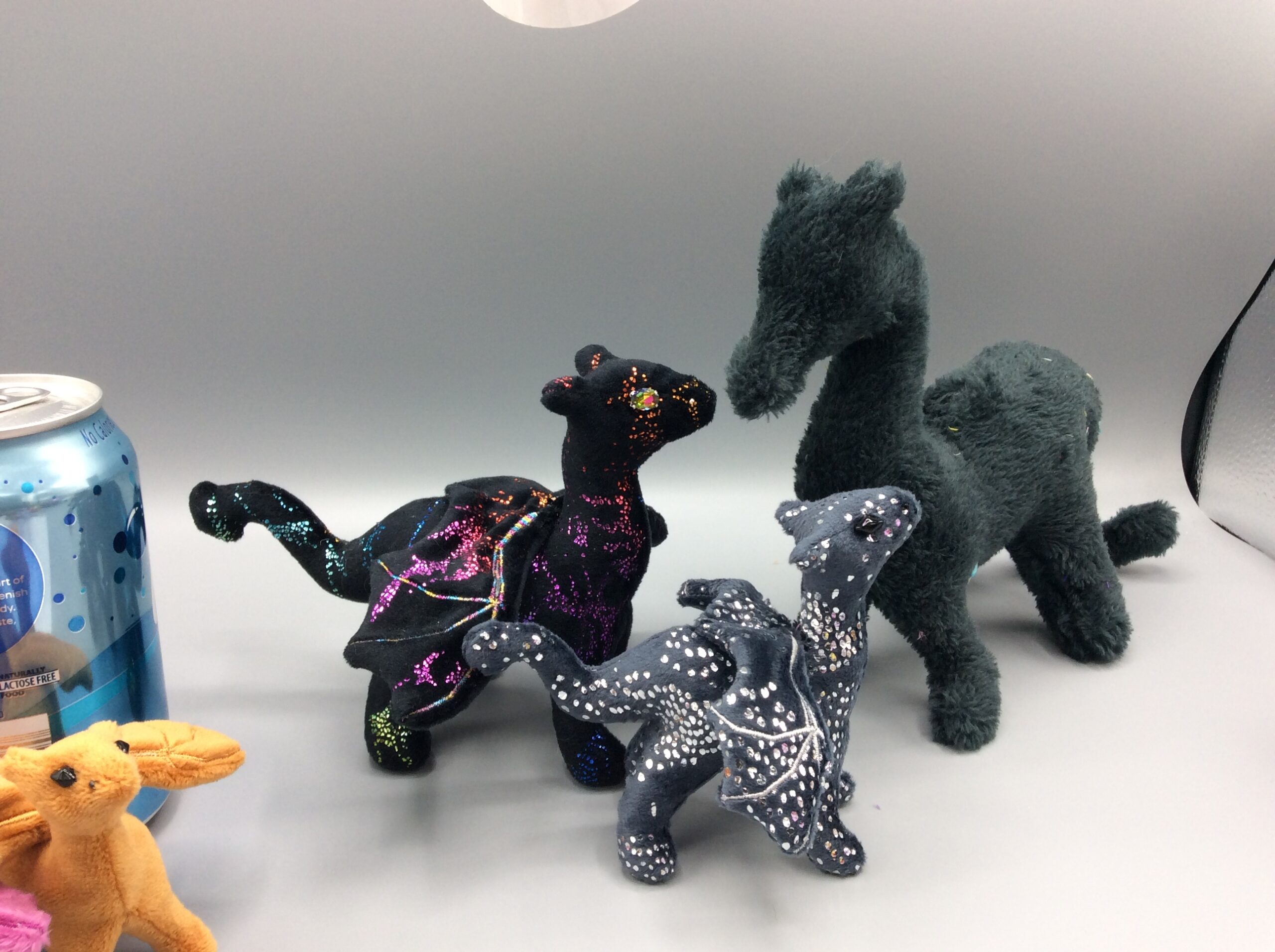 Someday.