Tiny rainbow sparkle dragons!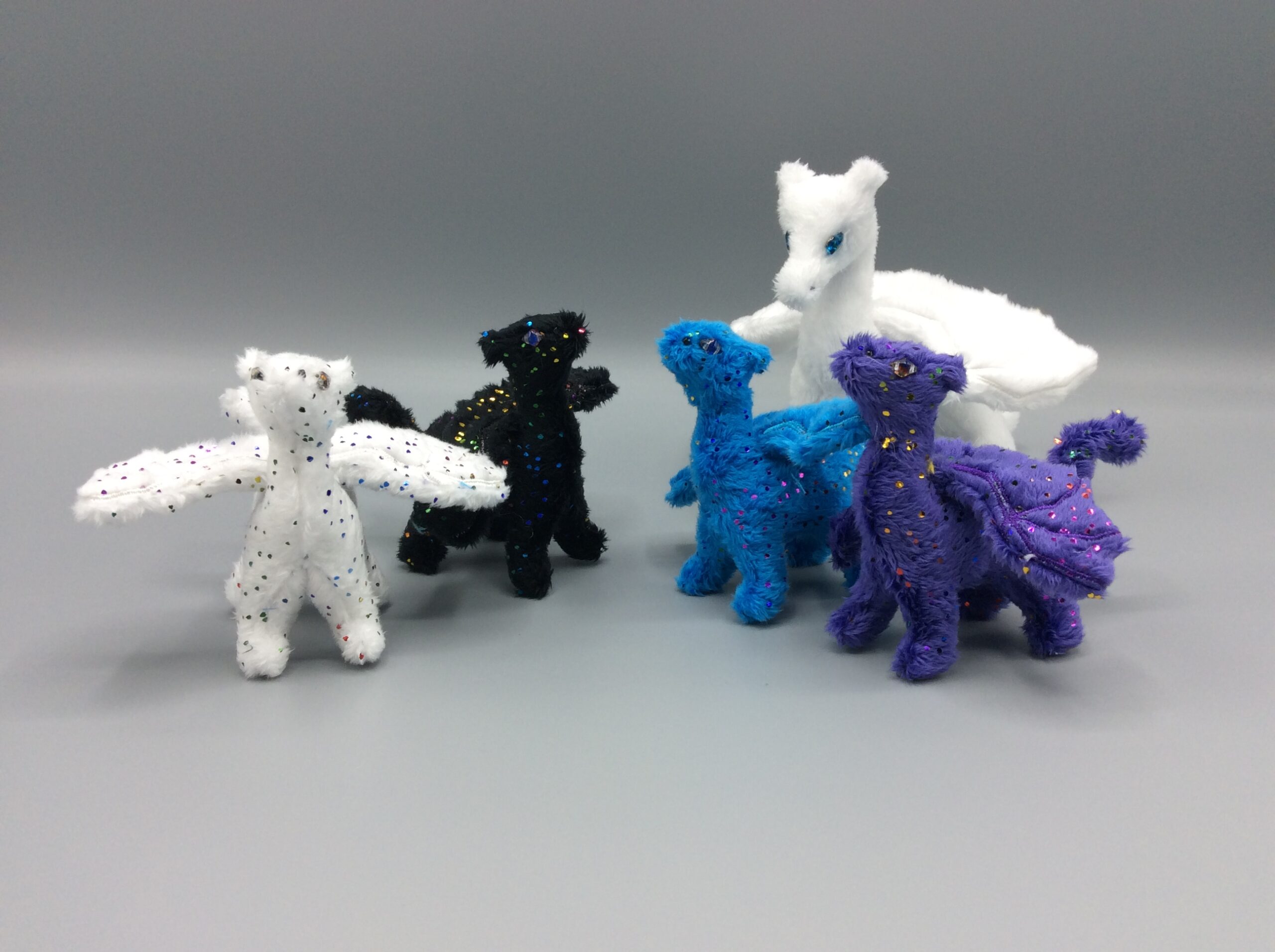 Although I promised the rainbow sparkle dragons a week ago on the coming-soon newsletter, they didn't appear because somehow I lost them. I'm sure I put them somewhere very safe (code in this household for "I put them somewhere out of the way temporarily and then promptly forgot where") but I am utterly stumped. I finally broke down and made another batch, and am in the process of building the listings.
I also made a 4″ adult dragon in white, which I had done so far in the past there is no listing for it (because the Pernese colors were all in one listing) so it never appeared on either Etsy's "out of stock" or "expired" pages. Oops.
(Update: the sparklies are in the plushies section of the shop now.)