I gave in to temptation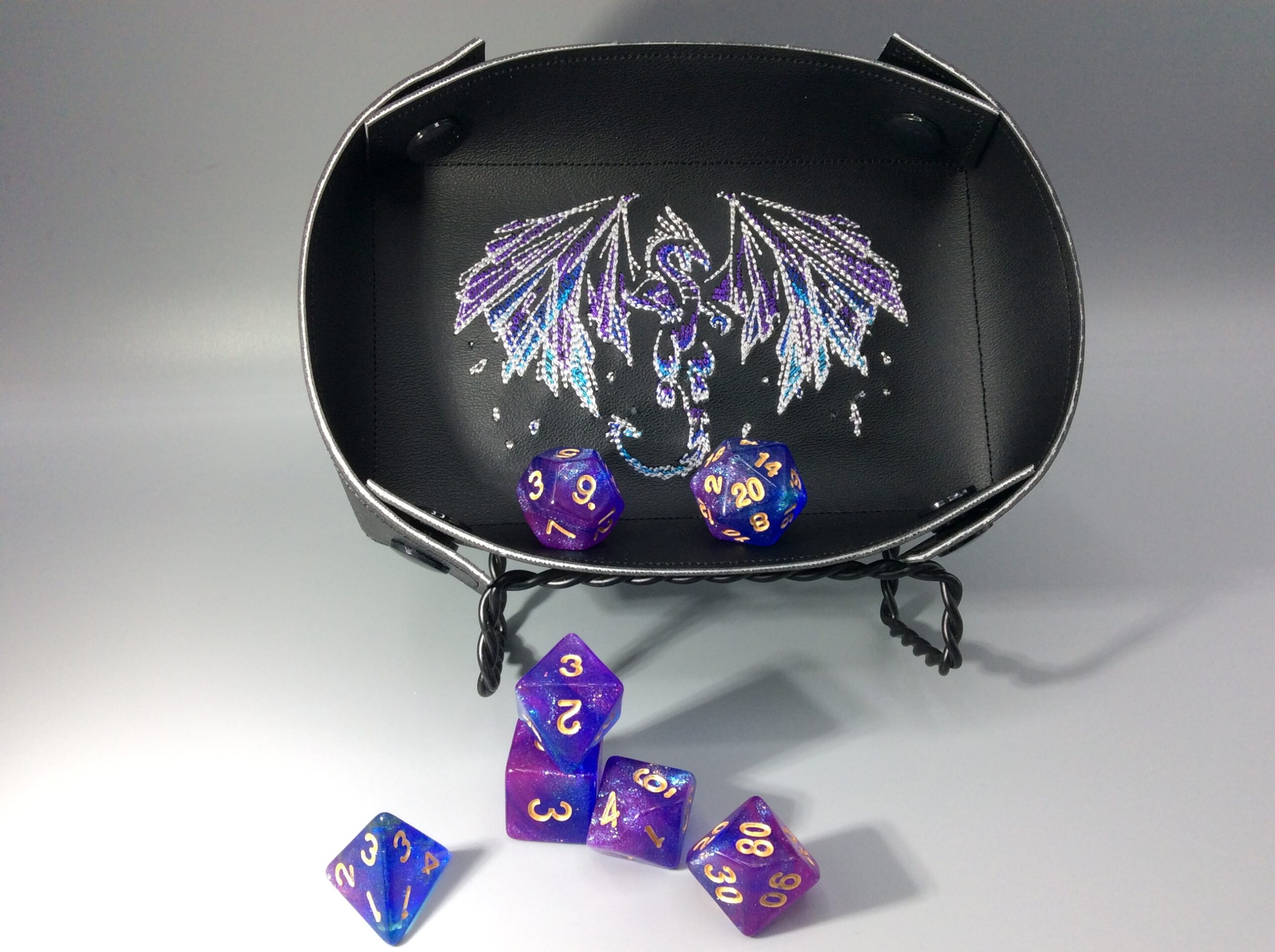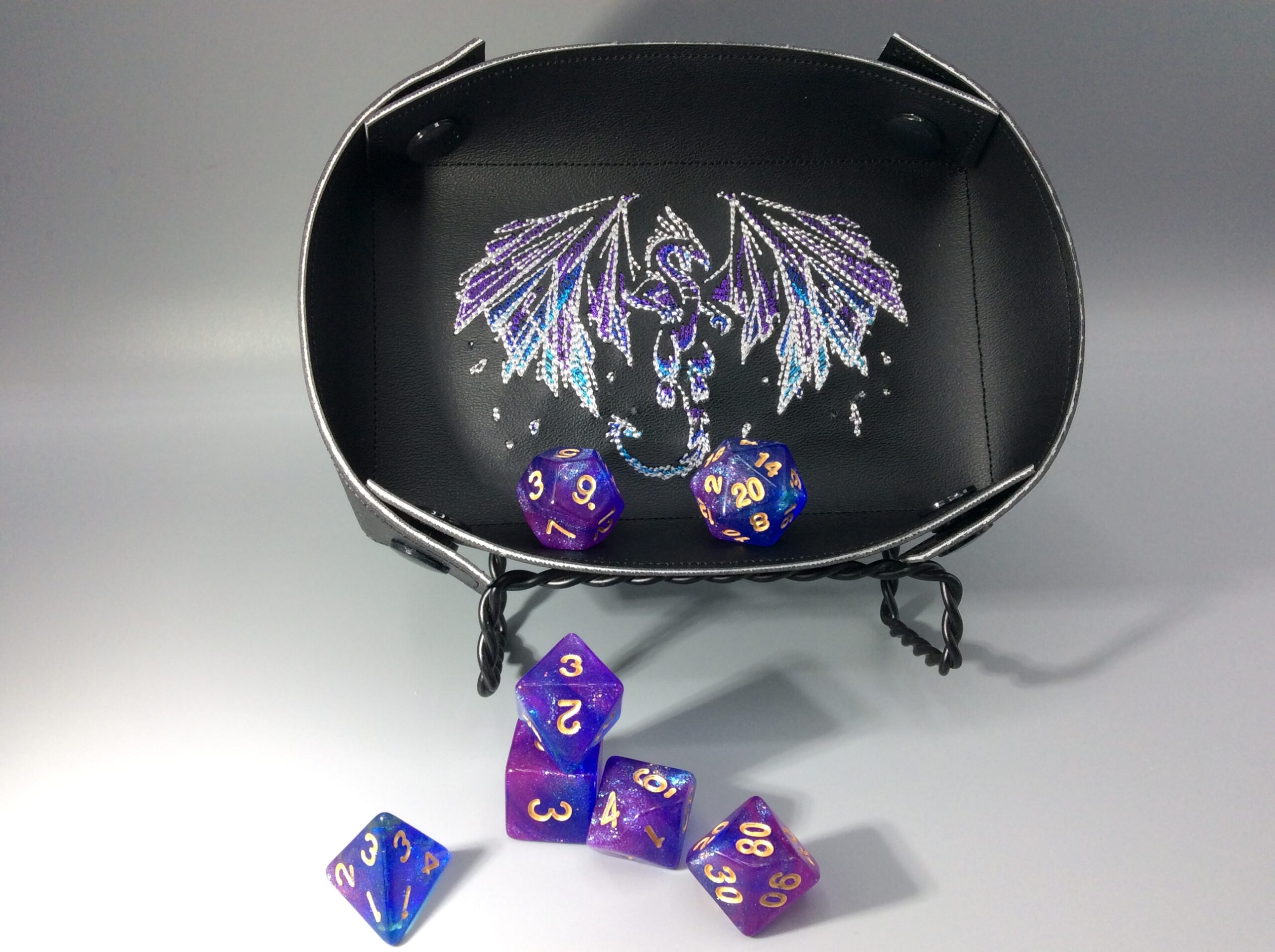 But only a little. It was a neat dragon design, I had to try it out.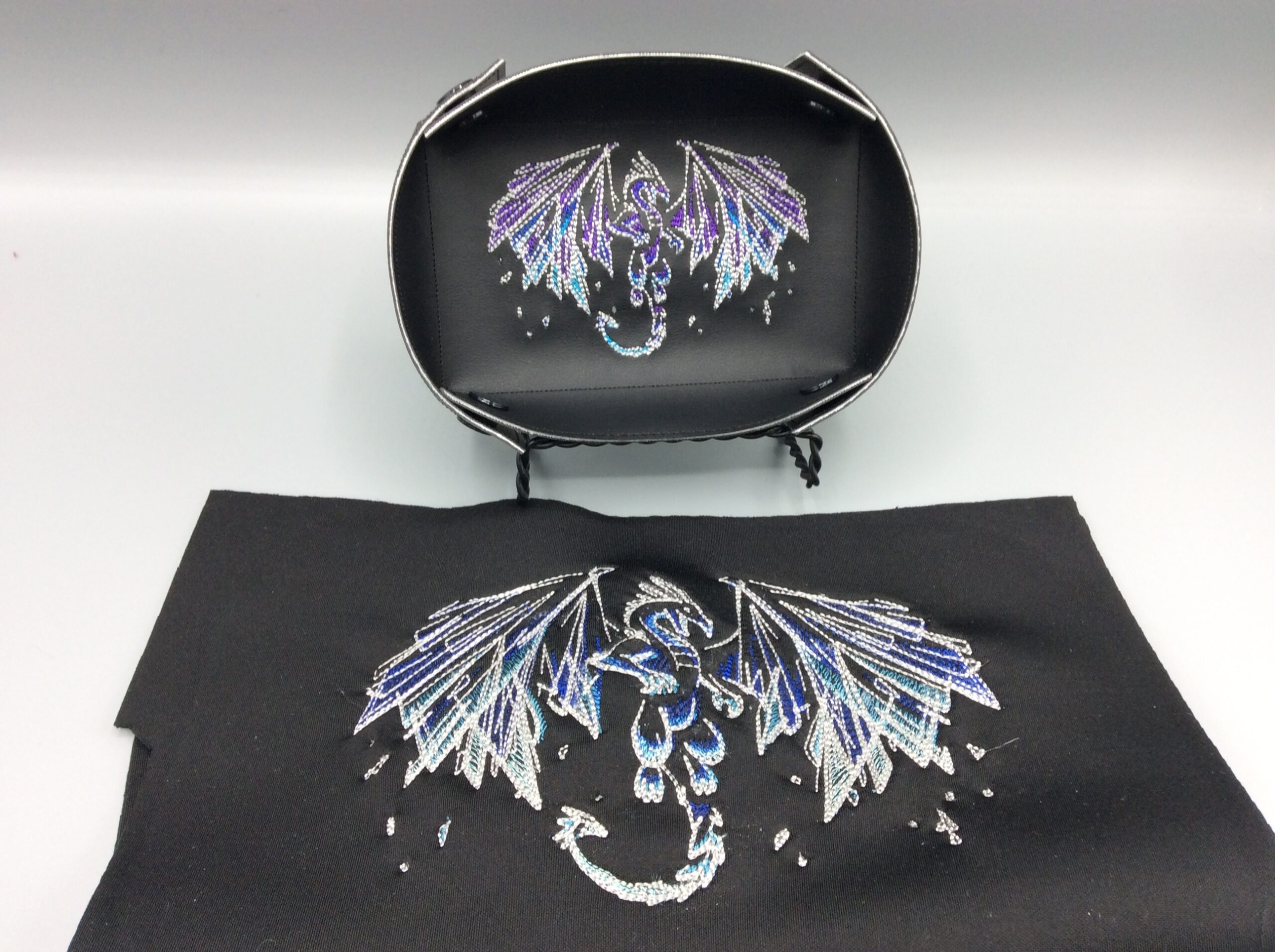 The larger version is going on a tablet sleeve for me, but I might re-do it in the purple/blue/cyan instead of shades-of-blue.
It also looks neat, at least on my screen, in reversed colors (or un-reversed colors), if I can get my hands on some white neoprene. For some reason JoAnn doesn't carry it, and I haven't had enough to justify a mail order.
Now, back to organizing the work room.