Christmas present time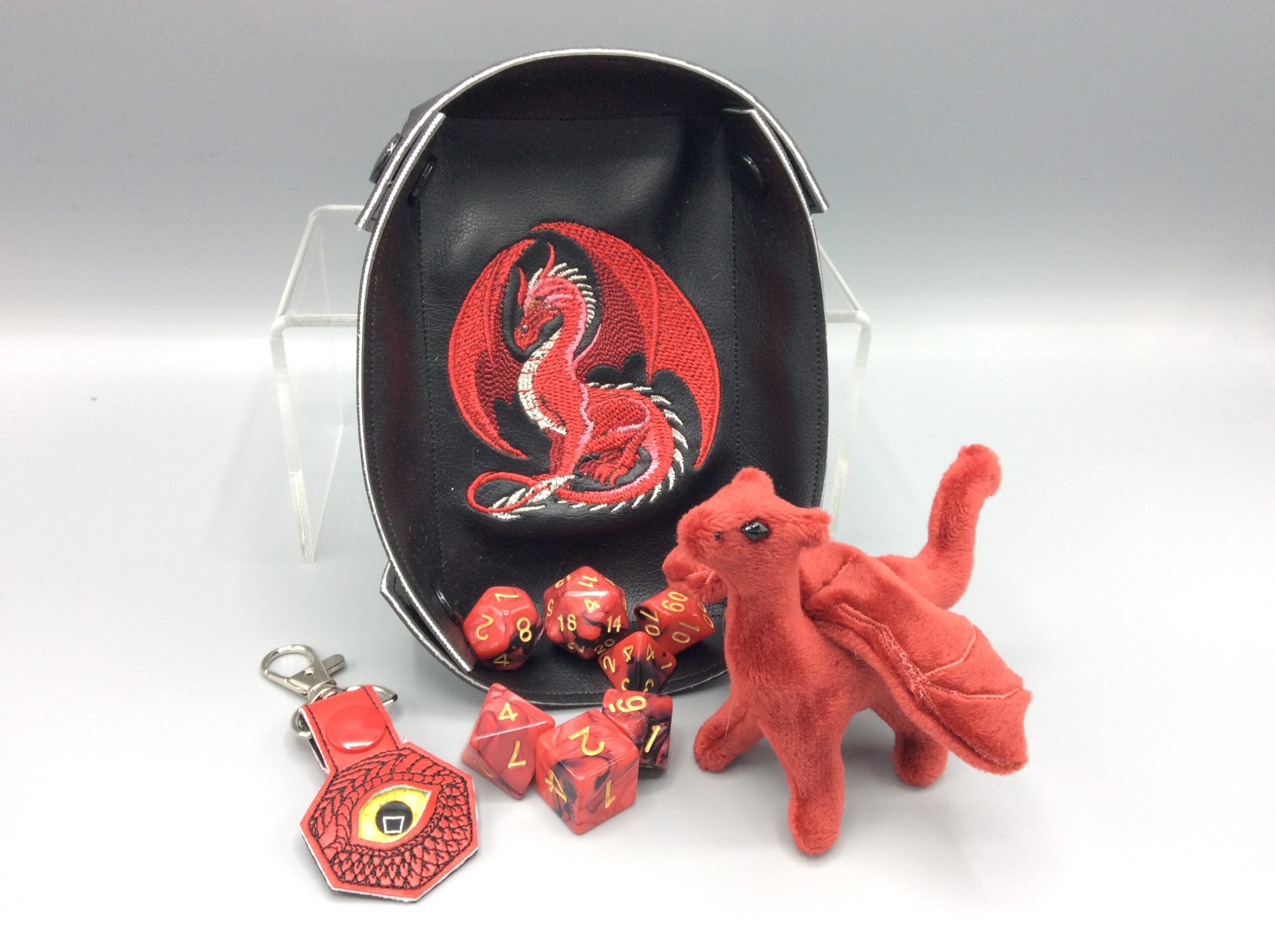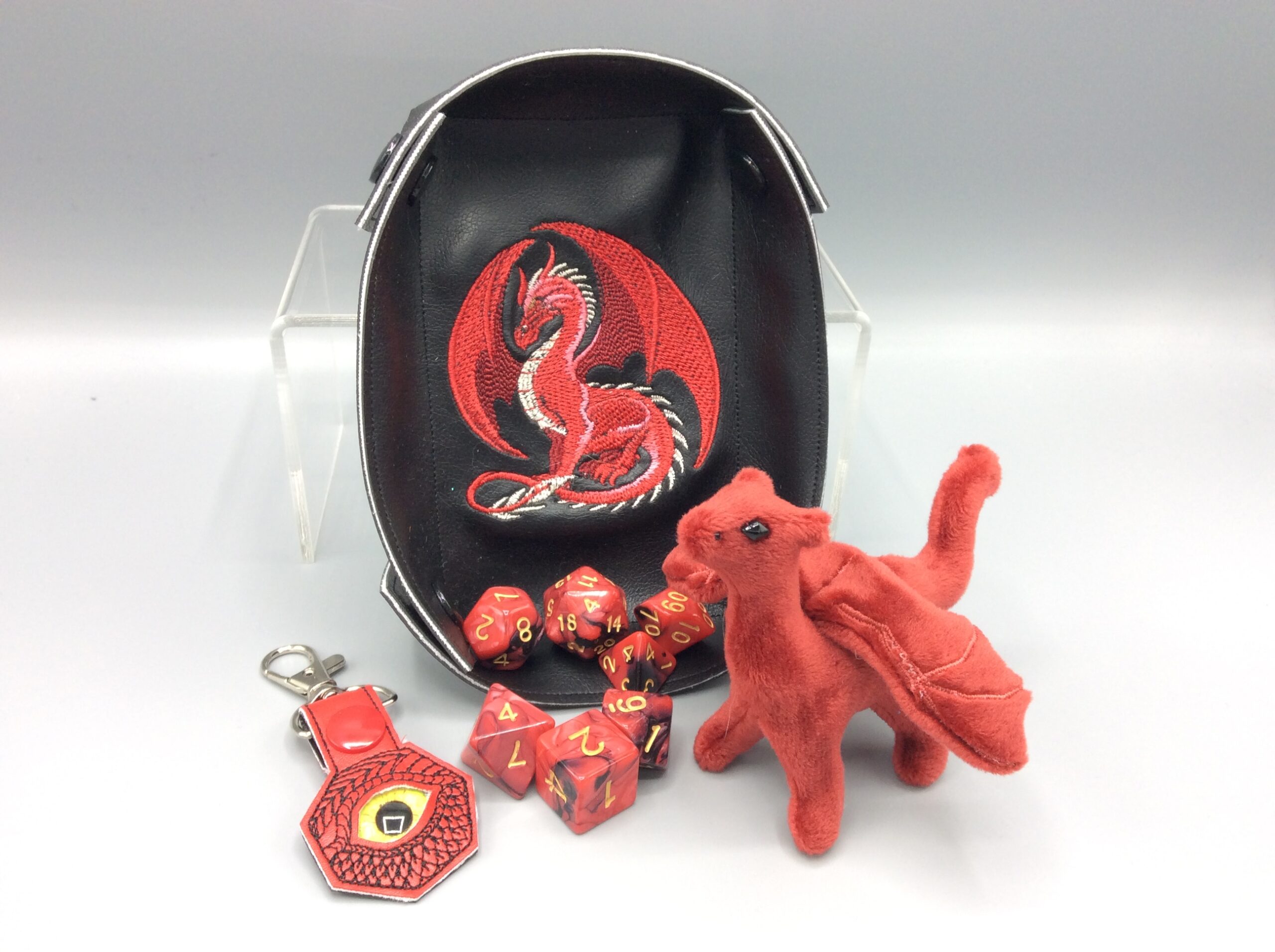 Nobody in my family is getting dragons for Christmas, I just didn't want the preview image to be a spoiler. That grouping shipped out yesterday as an order (gift-wrapped, so it's someone's Christmas present).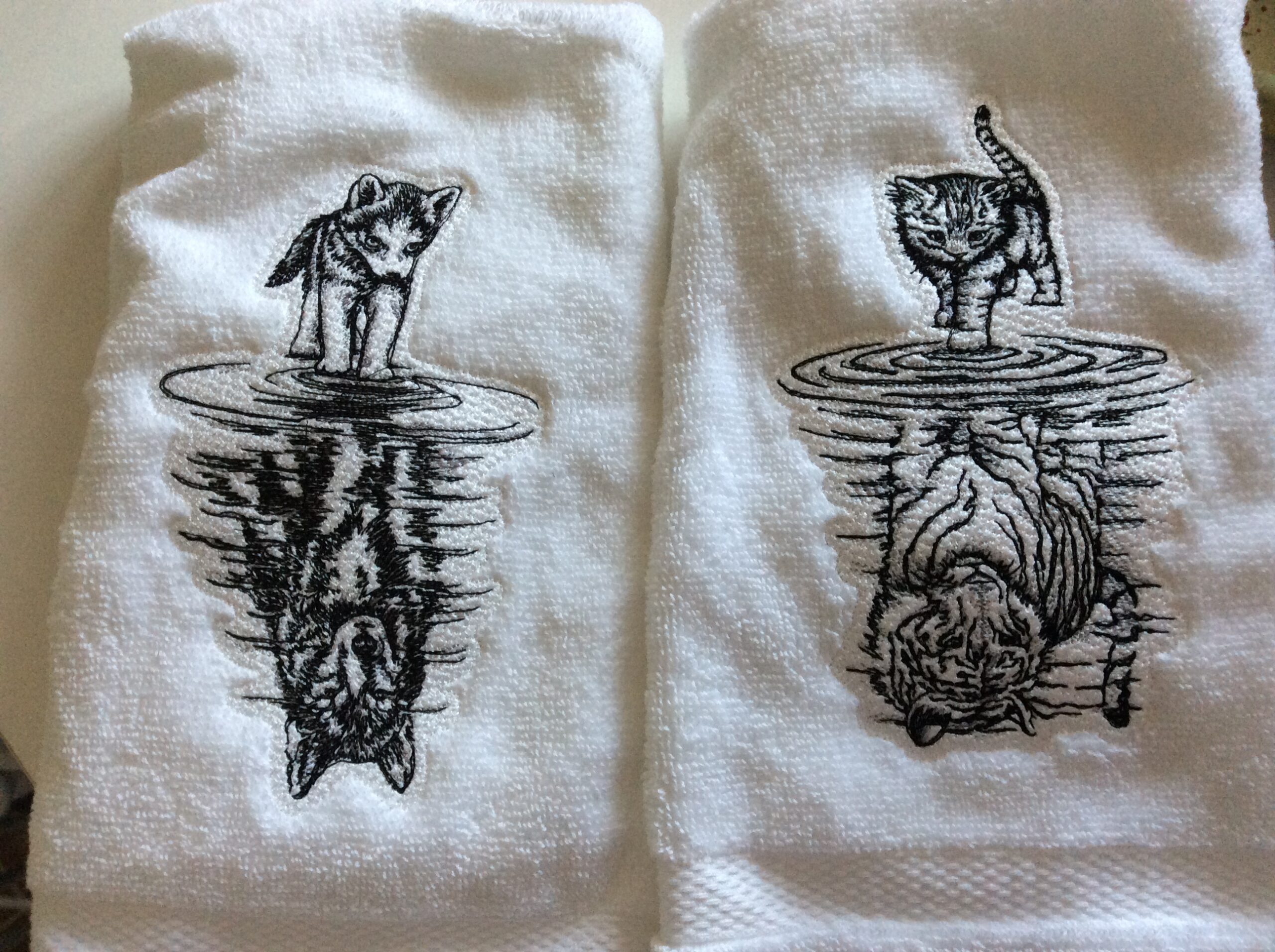 I bought a pack of nice fluffy hand towels at Costco, since alas Bed Bath & Beyond no longer carries the ones I used to use. Because everyone can use towels, and I can fit any design in my hoop on them. These are really a little tall but I liked the designs a lot. They had a lot of detail so I used a knockdown stitch. Probably could have gone with a slightly narrower border.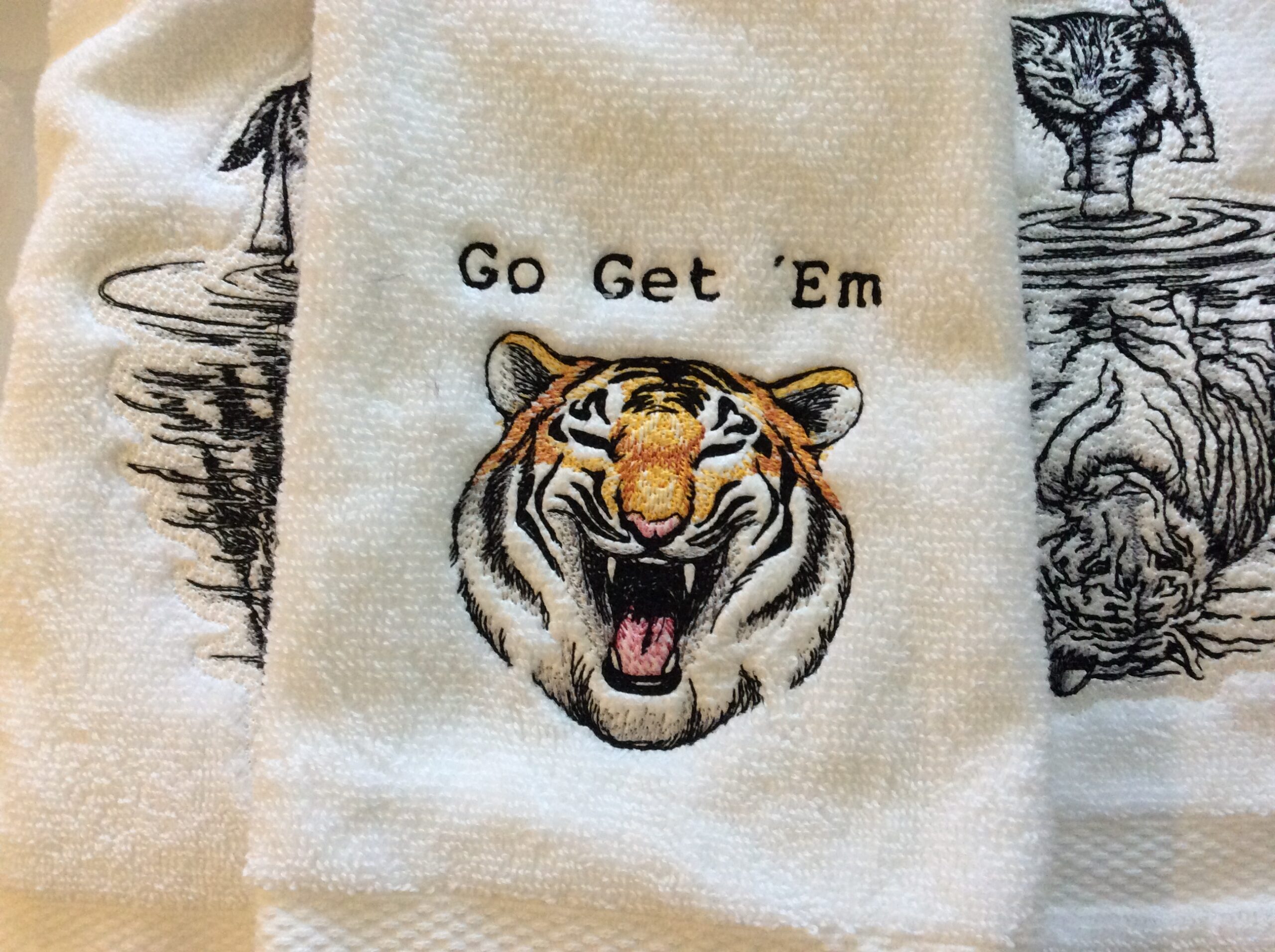 Embroidery Library categorizes these designs as "Samplers," I guess because they have words and pictures. They're some of my favorites.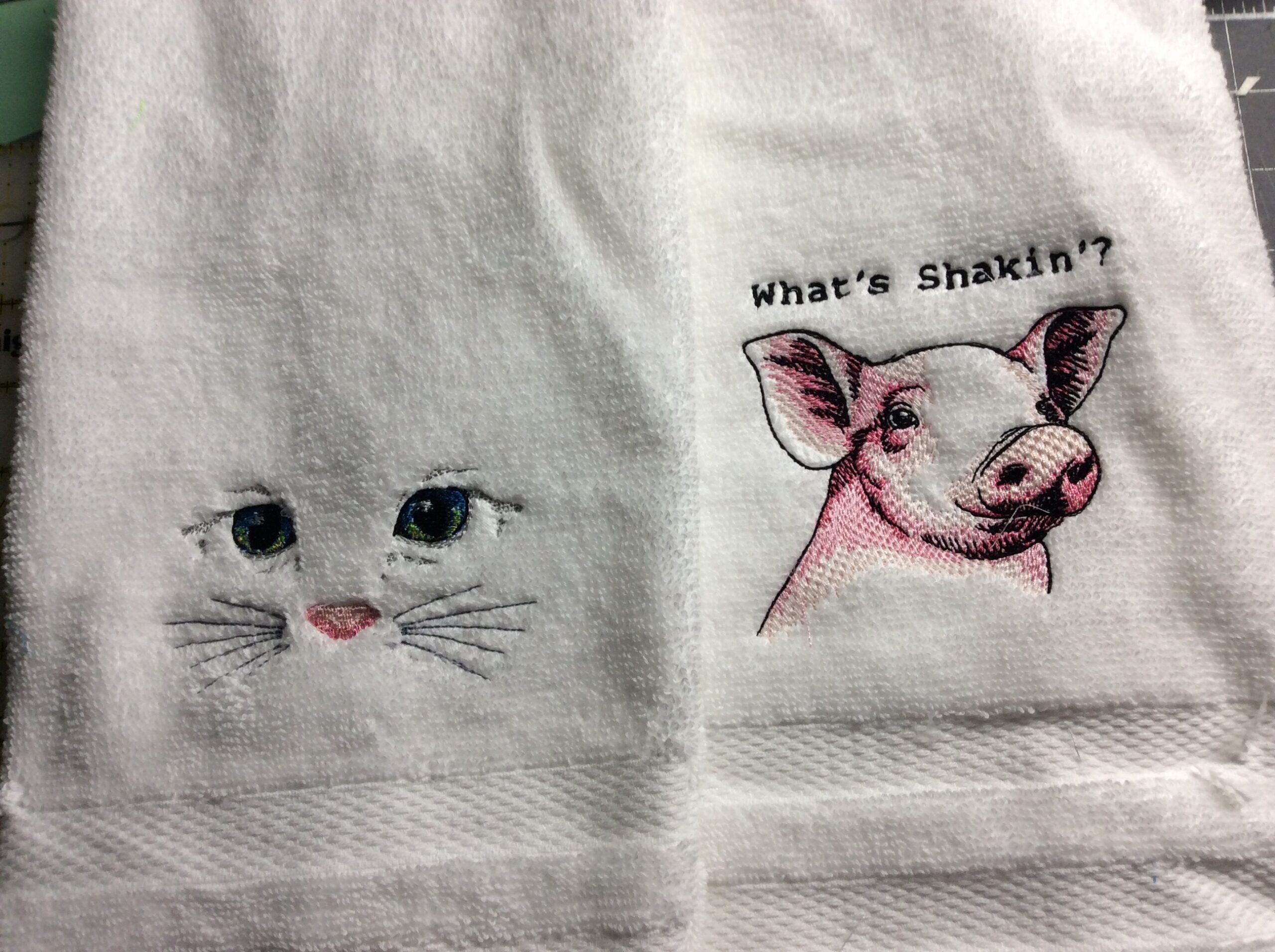 This pairing doesn't match as well as the first one, because if I know my in-laws the cat will end up in the master bath but the pig will go in the guest bath.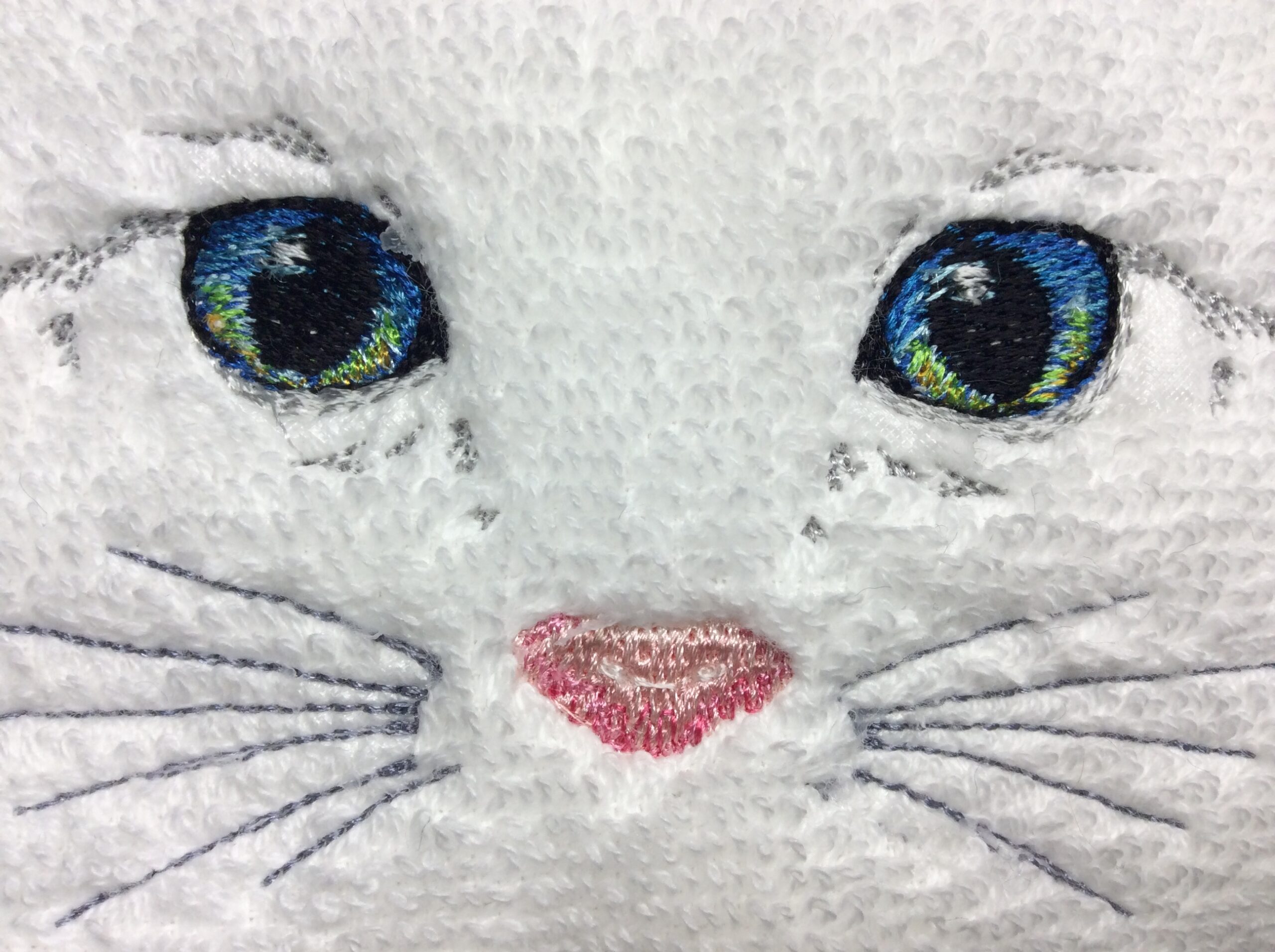 It isn't as evident in this version (the smallest size they carry) but the cat's eyes have nine colors of thread in them. The nose has four. And yes, after I took this picture I noticed some jump threads that needed trimming.
I liked this design well enough I got a much larger version; it's too big for my hoop but it's easy to do in multiple hoopings, and I can break out just the eye to get all that detail.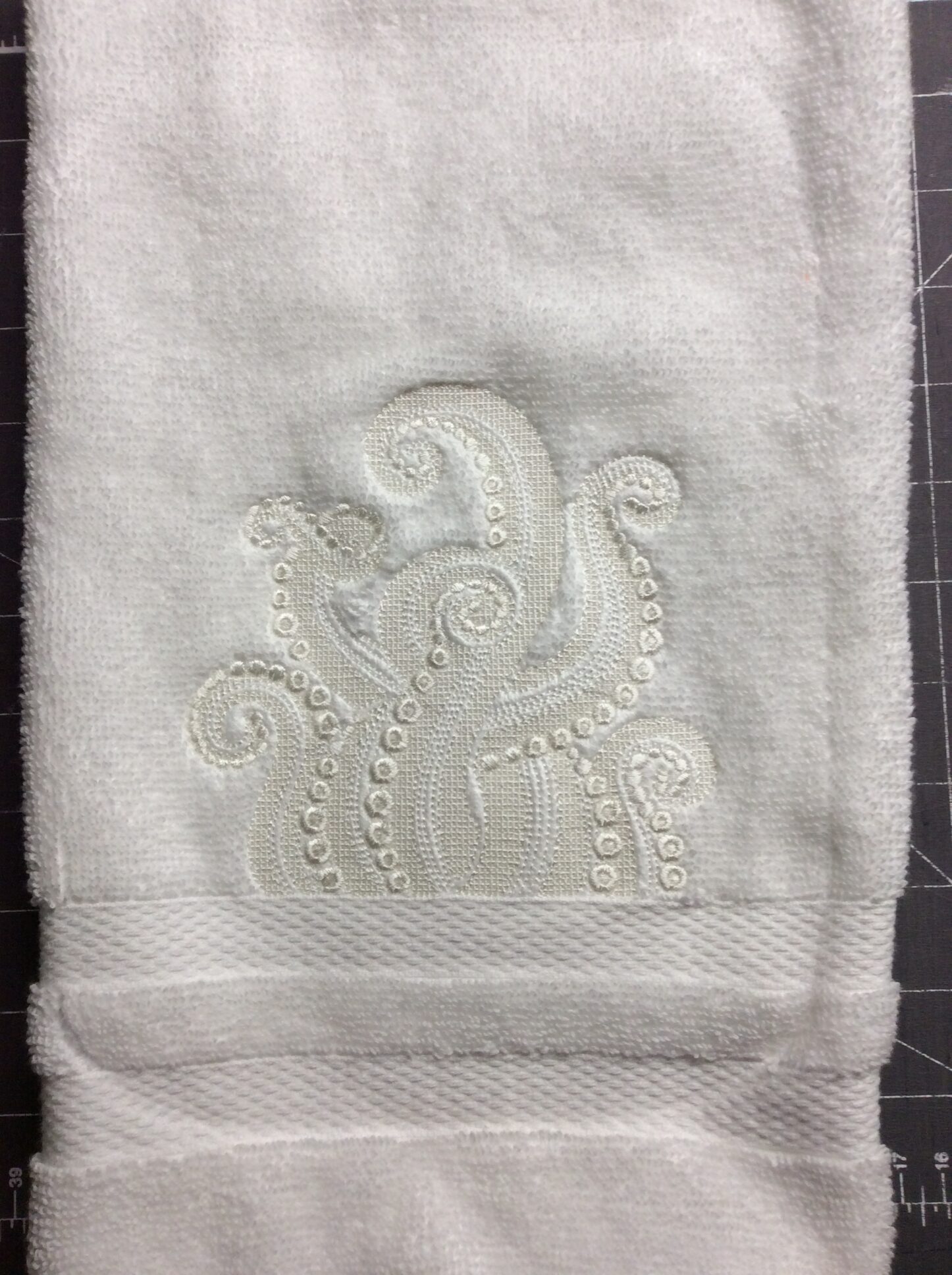 This one was an indulgence: over forty-thousand stitches. At the $1/k rule of thumb, that's a forty-dollar towel! The stitch density also means it chewed through the thread about one out of three of the larger suckers, and I had to clean towel fuzz out of the bobbin case halfway through as well as between designs. All this is why I don't regularly stock towels in my shop – there are folks with commercial-style machines better suited to bulky items and high color counts and lots of jump threads.
All of these got tossed in the washer (again) after I took pictures, to knock out the hoop marks and scraps of stabilizer. Last year I had the luxury of waiting until the week before Christmas, after shop traffic had tapered off, to do all my personal work. I was somehow thinking that this year until I realized: this stuff isn't going in our suitcases this time, I have to meet the same shipping cutoff as my customers. Oops.
Well, that machine clearly needs supervision. Back to work!