Pyramid pouch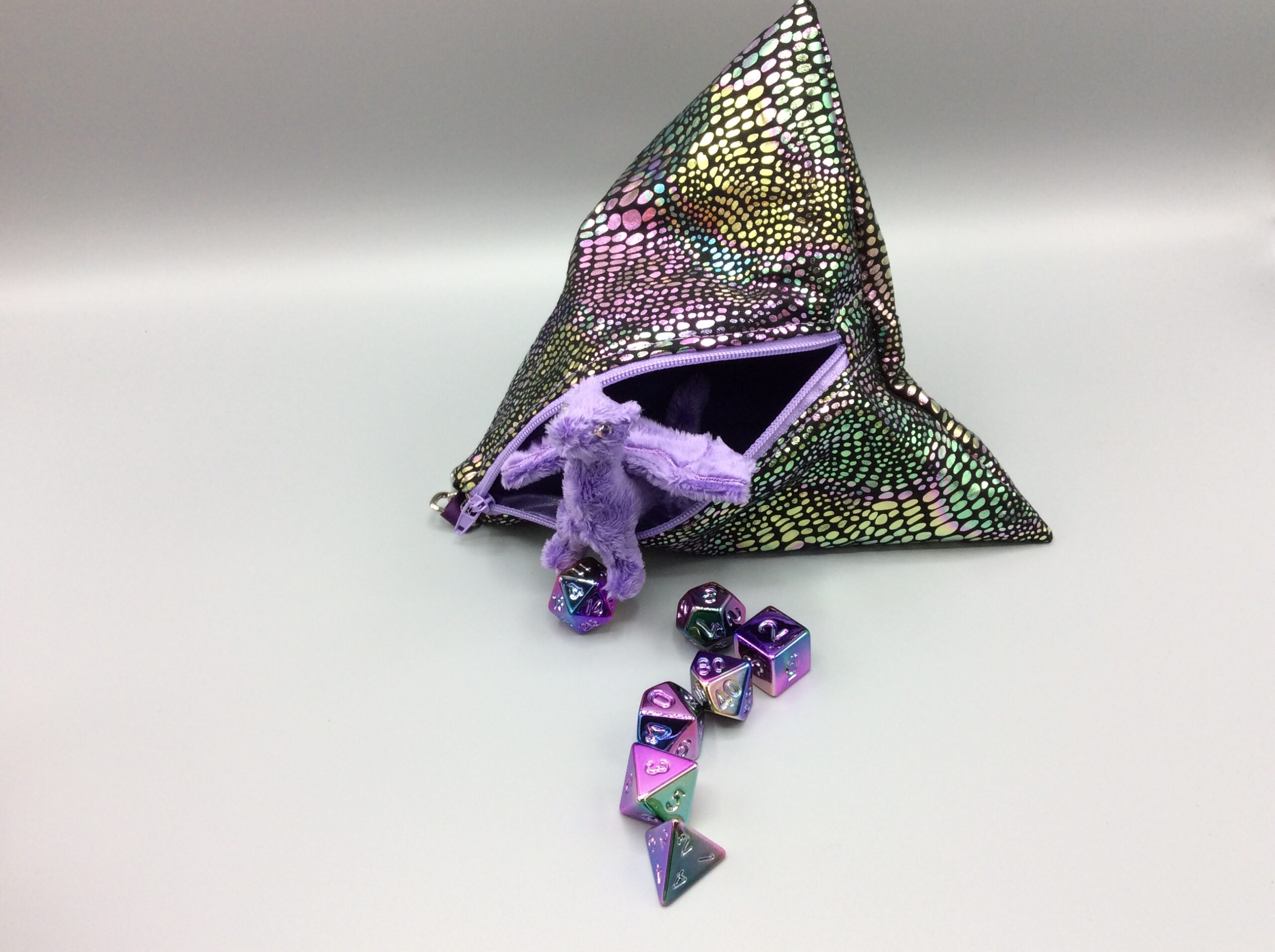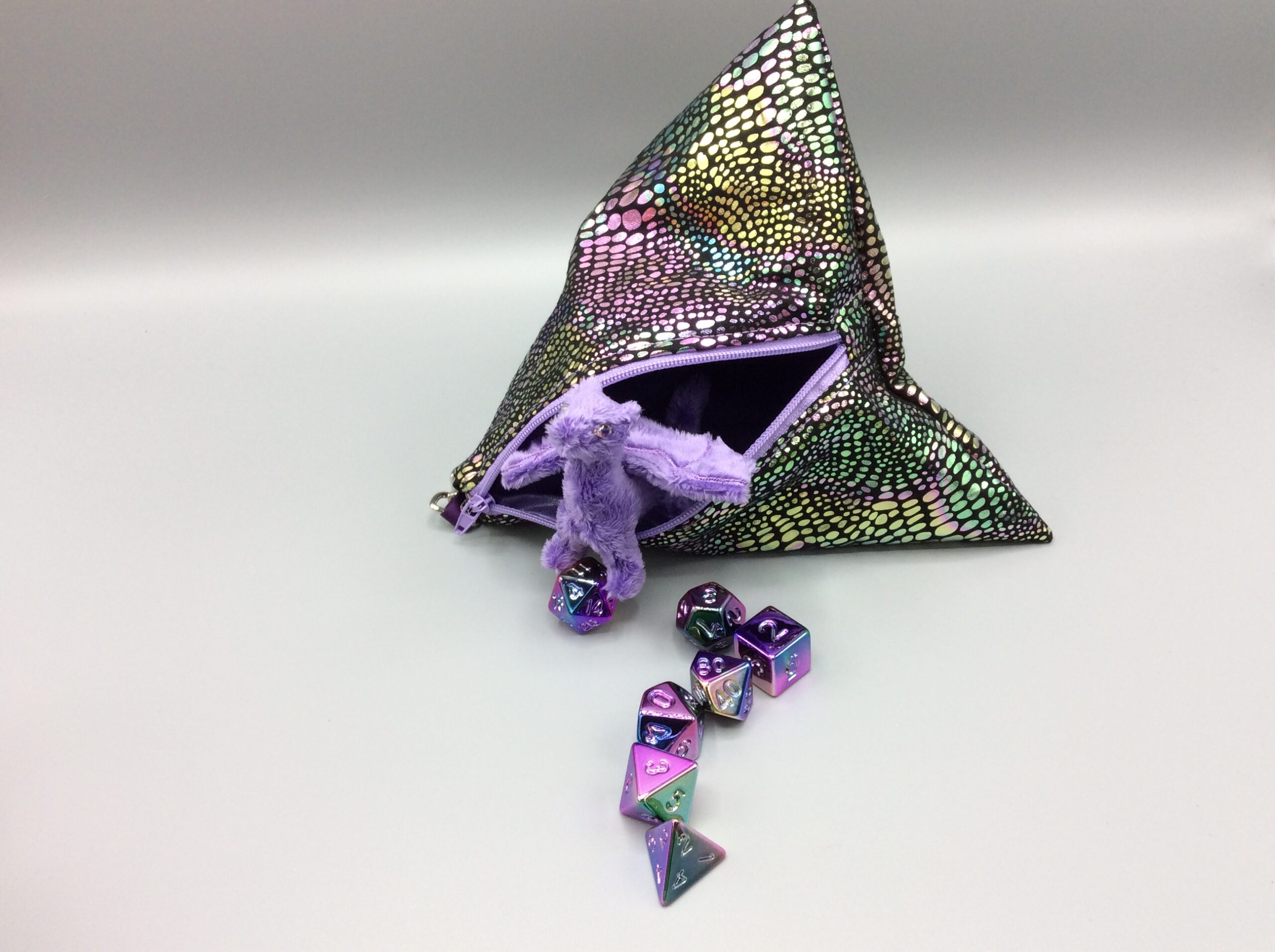 Some of the shiny fabrics I snagged at JoAnn this week were foiled cottons – good for dragon wings but not so much for dragons, which require a stretchy fabric. Six yards will go a long way in just dragon wings, so I thought I'd use some of it for other things.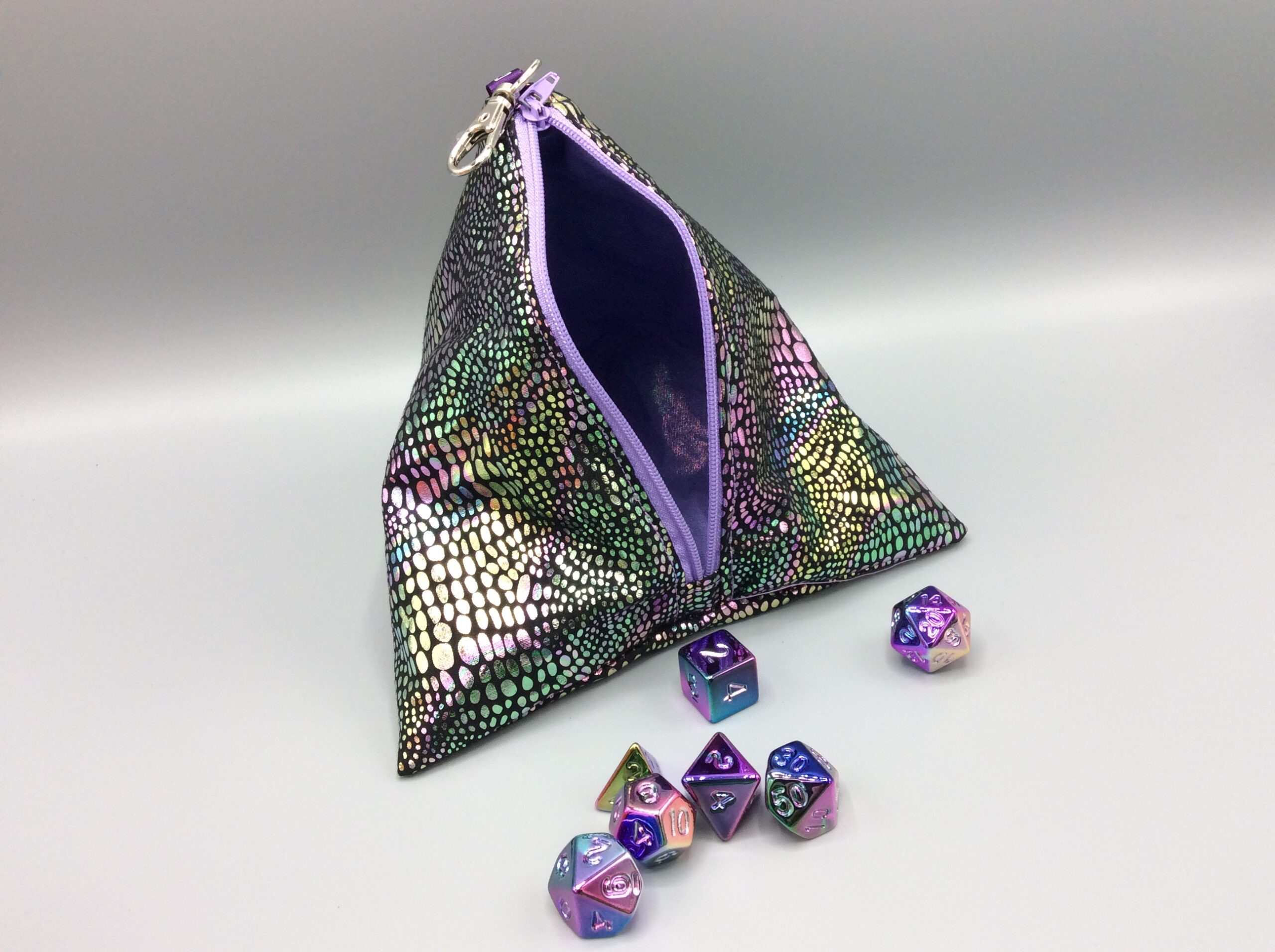 I decided, with the surfeit of dice I have around here, that I needed something more than dice trays. These fabrics seemed to call for a little more structure than the usual drawstring dice bag. The foil gives them a lot of body, though next time I'll still go ahead and add some interfacing.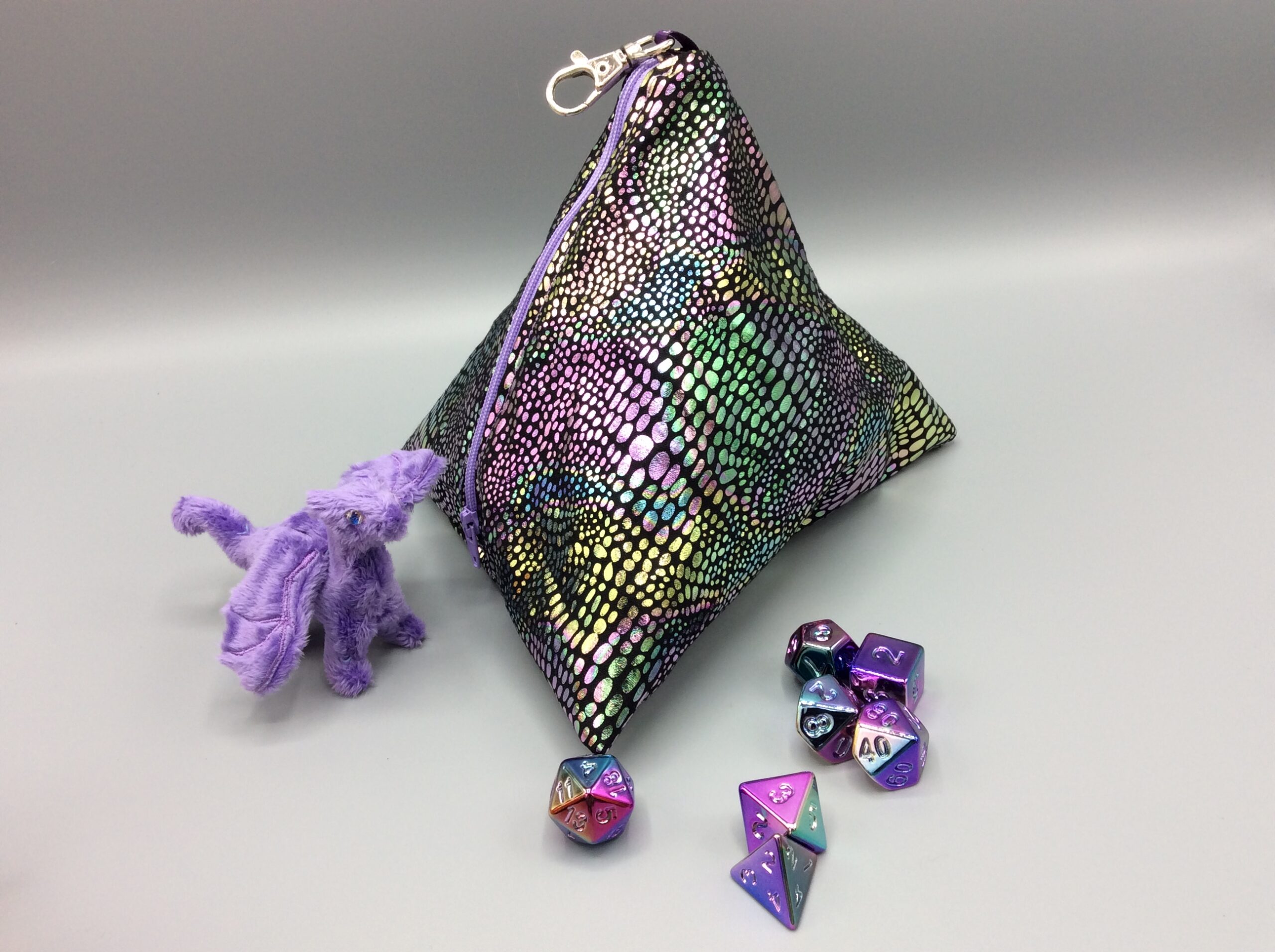 The interior's the iridescent purple. Matches the jewel dragon pretty well (which is on sale through the end of October, incidentally, along with all the other purple, black, orange or green dragons).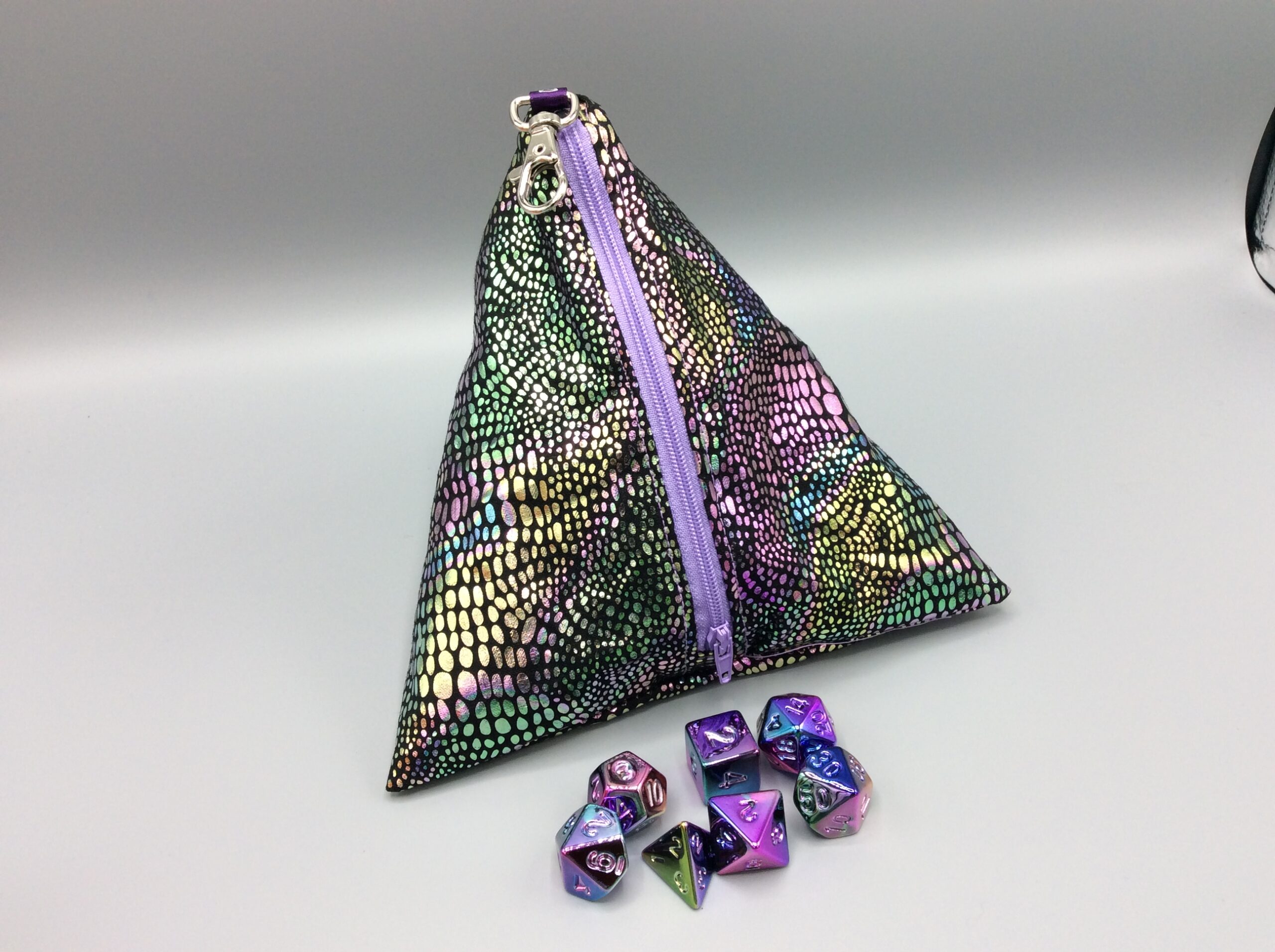 I used the tutorial here, though you might want to look around at a variety of tutorials because none of them are 100% clear.