Dead soldiers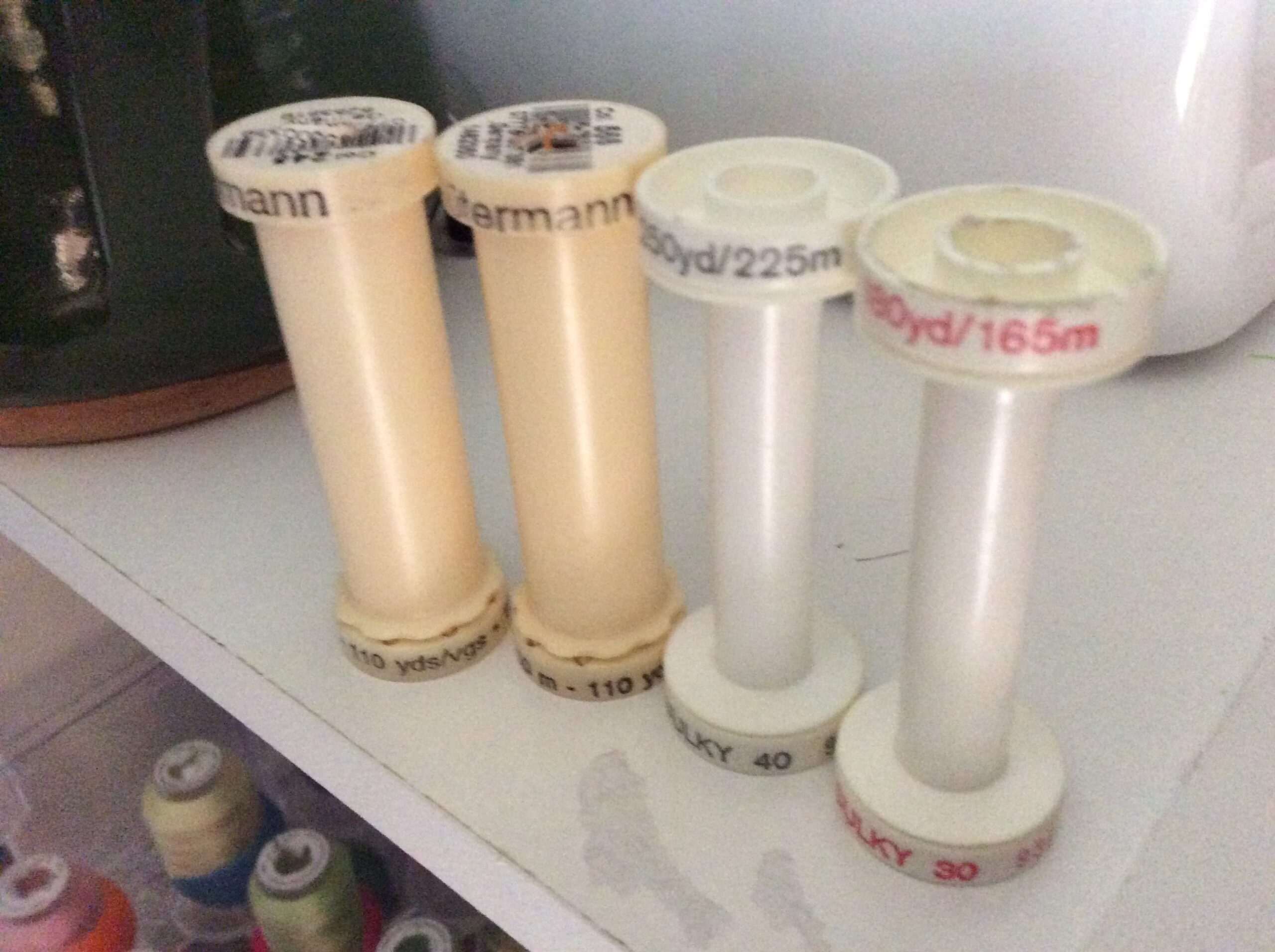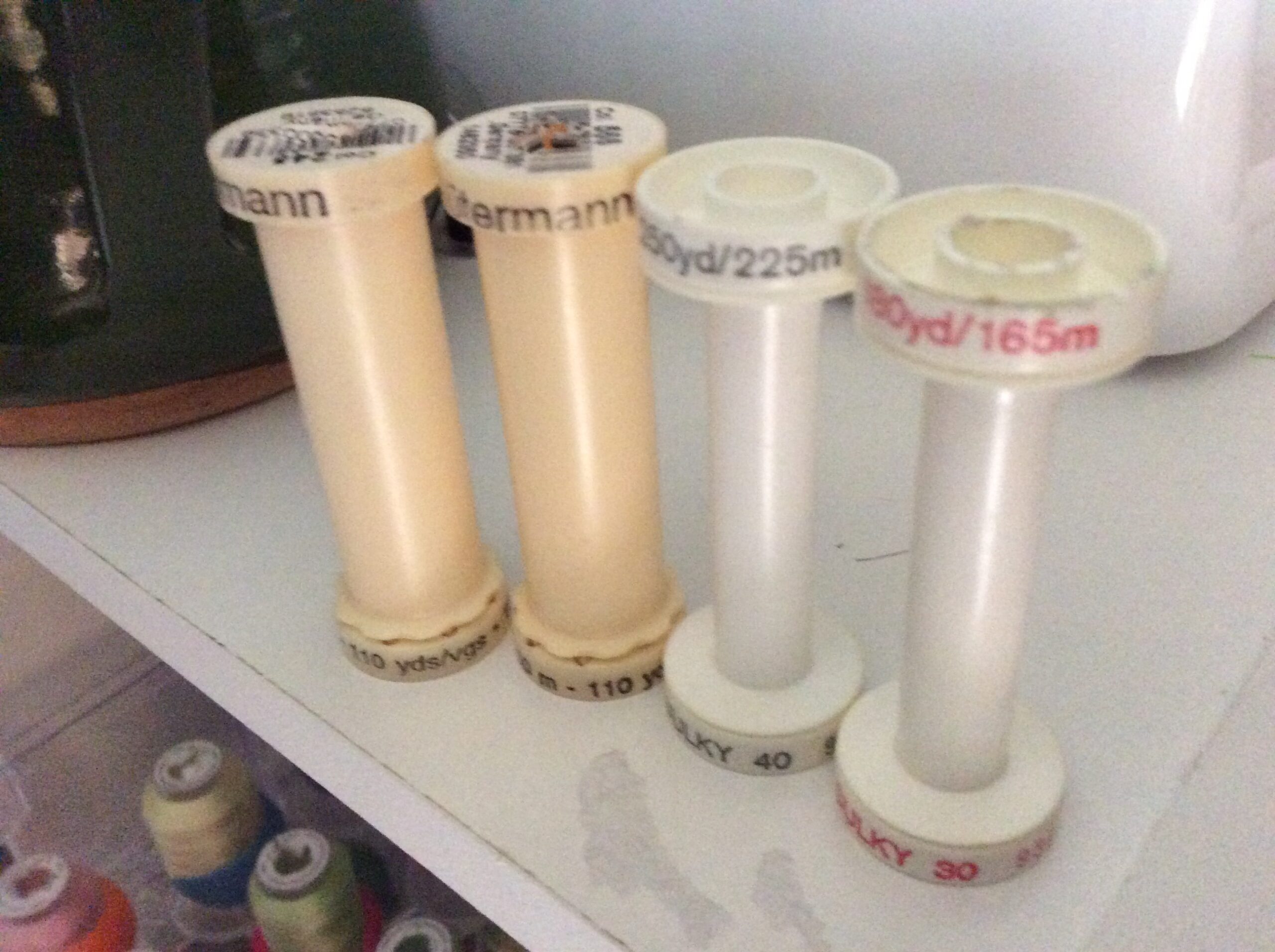 Not too many new things to show off because I'm still burning through spools of thread getting the shop restocked. But this lineup reminded me about thread buying.
The two Gütermann spools on the left are from one of the multi-packs fabric stores tend to carry, heavily discounted, around Christmas. At some point I decided that my mismatched collection of sewing threads (I hadn't even inherited the rest of my mother's and grandmothers' yet) needed to be upgraded, and that seemed like a really good price. And it was probably fine, but not the loss leader it looked like.
The two Sulky spools on the right are a reminder that just because spools seem like the same size doesn't mean they are – even with the same size cores, the different thread weight makes quite a difference in yardage.
In other updates: the pug, alas, didn't make the cut to get published as part of the competition. I'll probably list the three already-printed fleece versions I have over in the fabric shop this week, but it'll be a couple weeks before the design gets published (puglished?) for sale on the Spoonflower site now.