DIY bias tape makers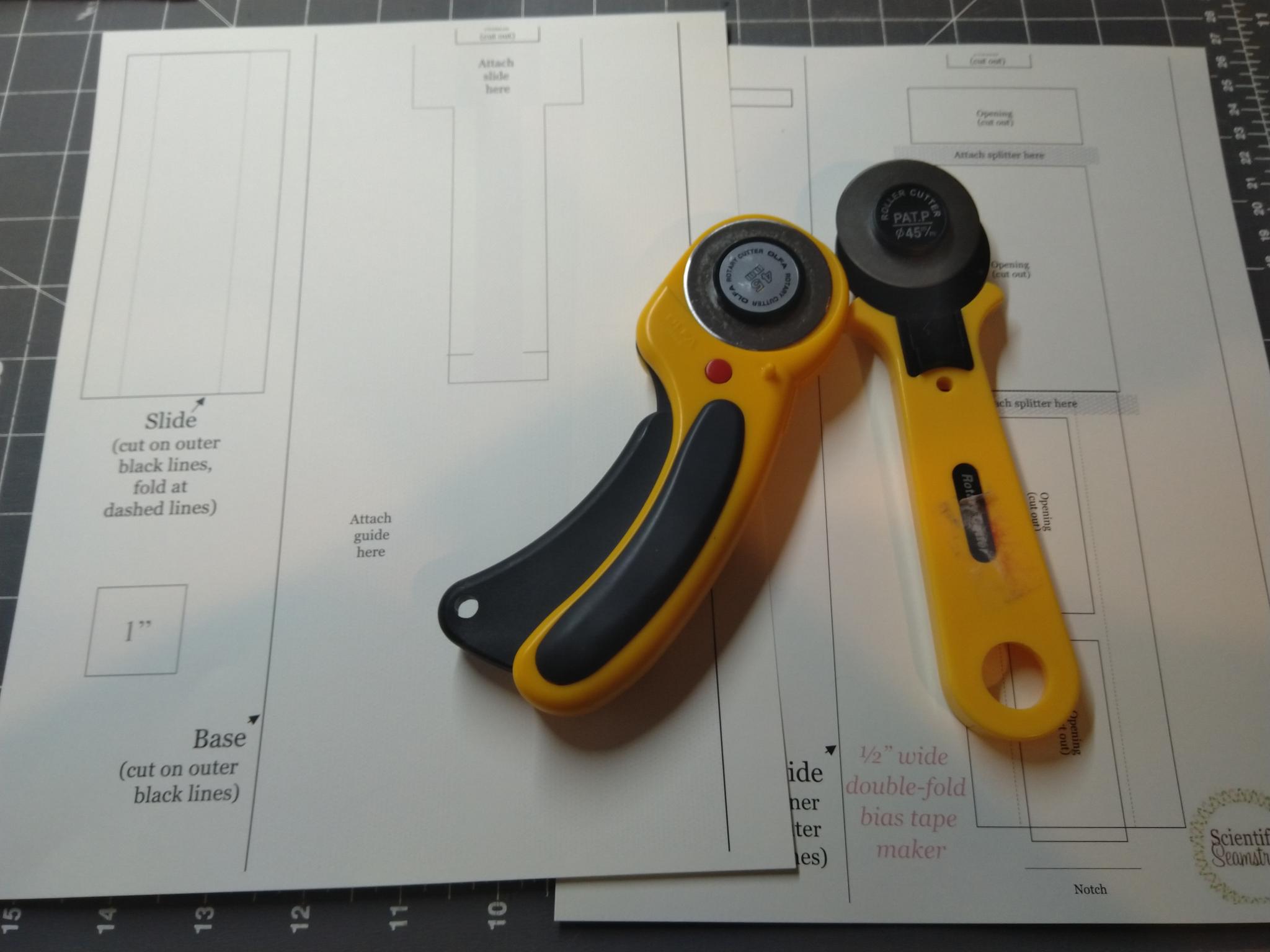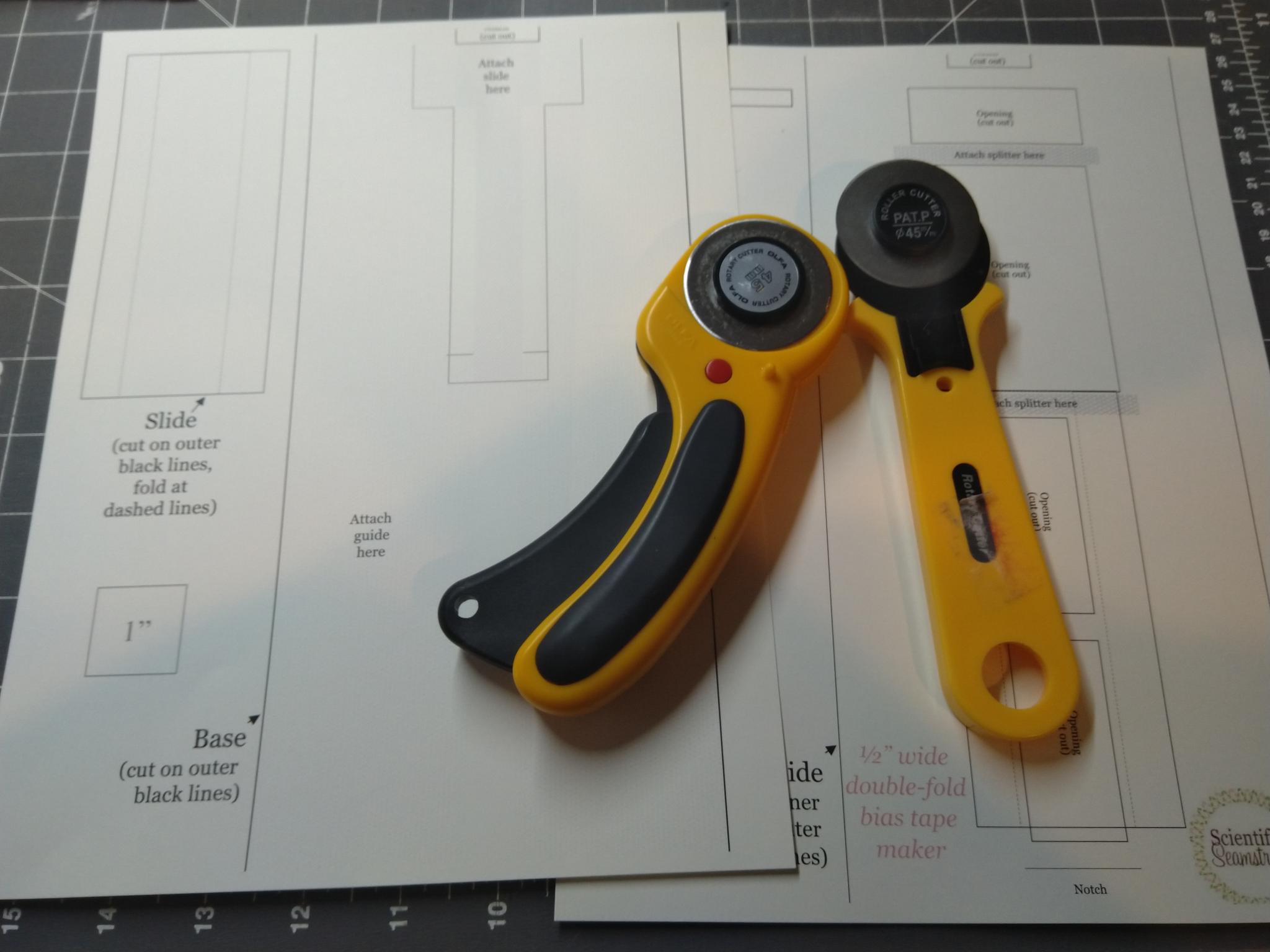 Somewhere around here, I have a set of bias tape makers. Handy little gadgets, when you can remember where you've put them.
When you can't, there is a printable version at The Scientific Seamstress… or there was. Luckily, the Internet Archive has the blog entries (and associated PDF) for both the 1/2″ and 1″ single-fold bias tape maker. I'm going to be using the latter this week, to make 1/2″ double-fold bias tape, if I don't find the metal one.
In case you have trouble navigating the Archive or it disappears (unlikely – I donate and you should too), here are the PDFs:
[1/2″ Single Fold Bias Tape Maker (PDF)] [1″ Single Fold Bias Tape Maker (PDF)]
A couple of tips: Laser toner will delaminate under the heat of an iron, so either print these on an inkjet or make sure you trim off all the printed parts on the lower half.
The other tip: just as [many kinds of] paper will dull scissors, it'll dull rotary blades. So just as I have fabric scissors and paper scissors, I have two rotary cutters. The less-ergonomic one on the right has a retired fabric blade that's still fine for cutting paper – and very handy.