Pug silhouette (machine embroidery)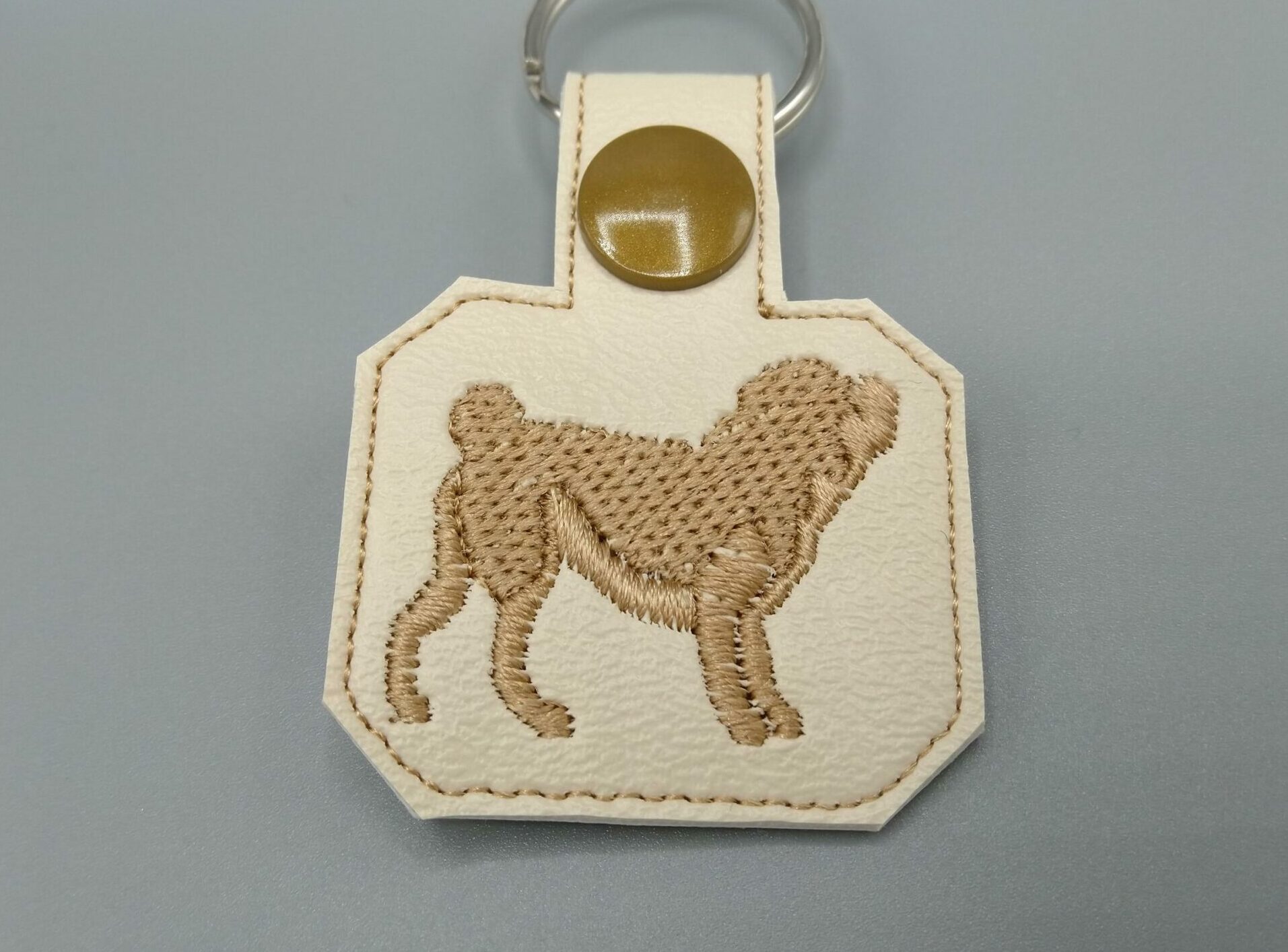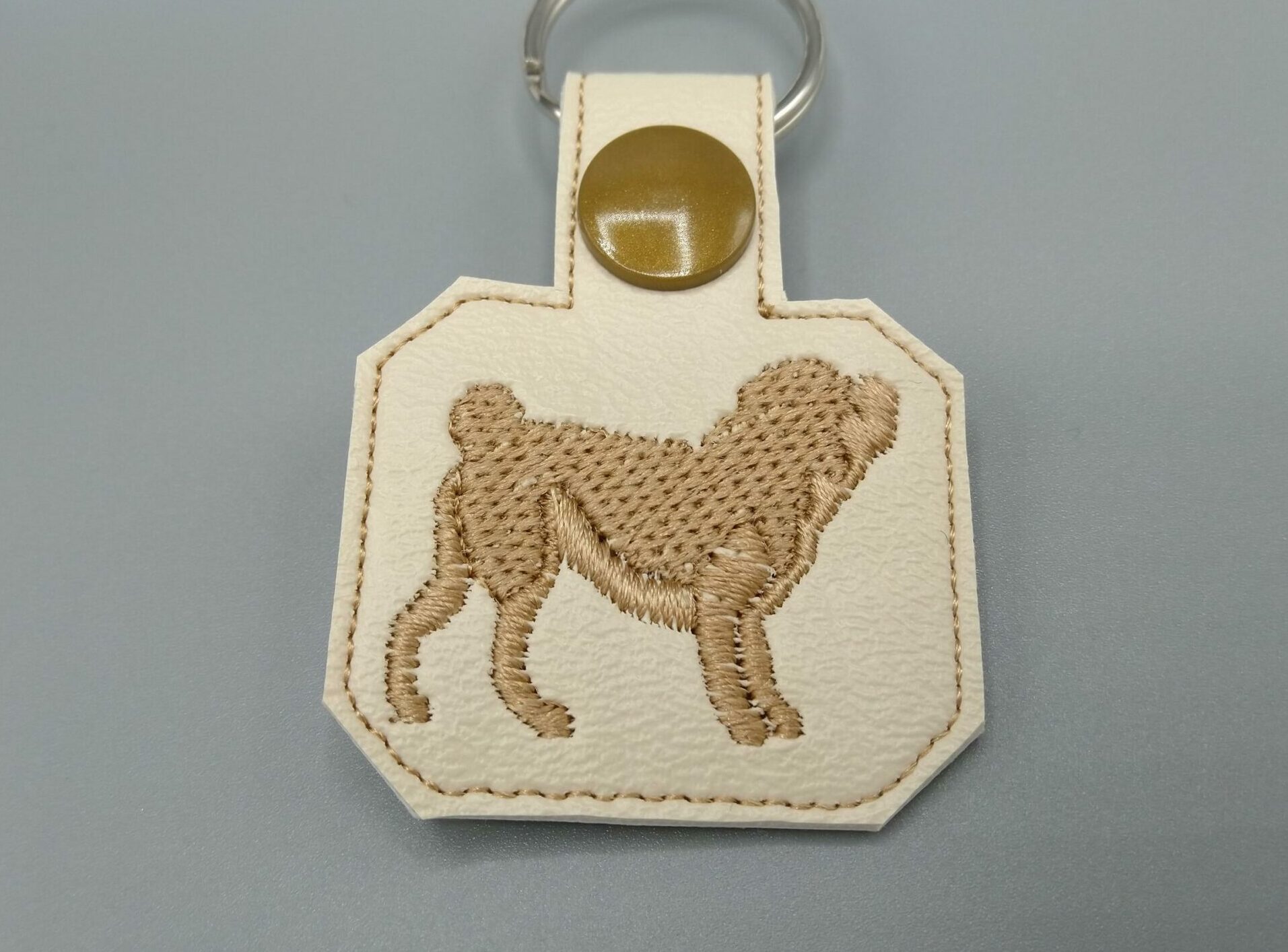 "Silhouette" isn't quite right, since that'd just be a basic fill – this design is a minimalist mix of fill and satin-stitch contour. Whatever that's called? That's what this is.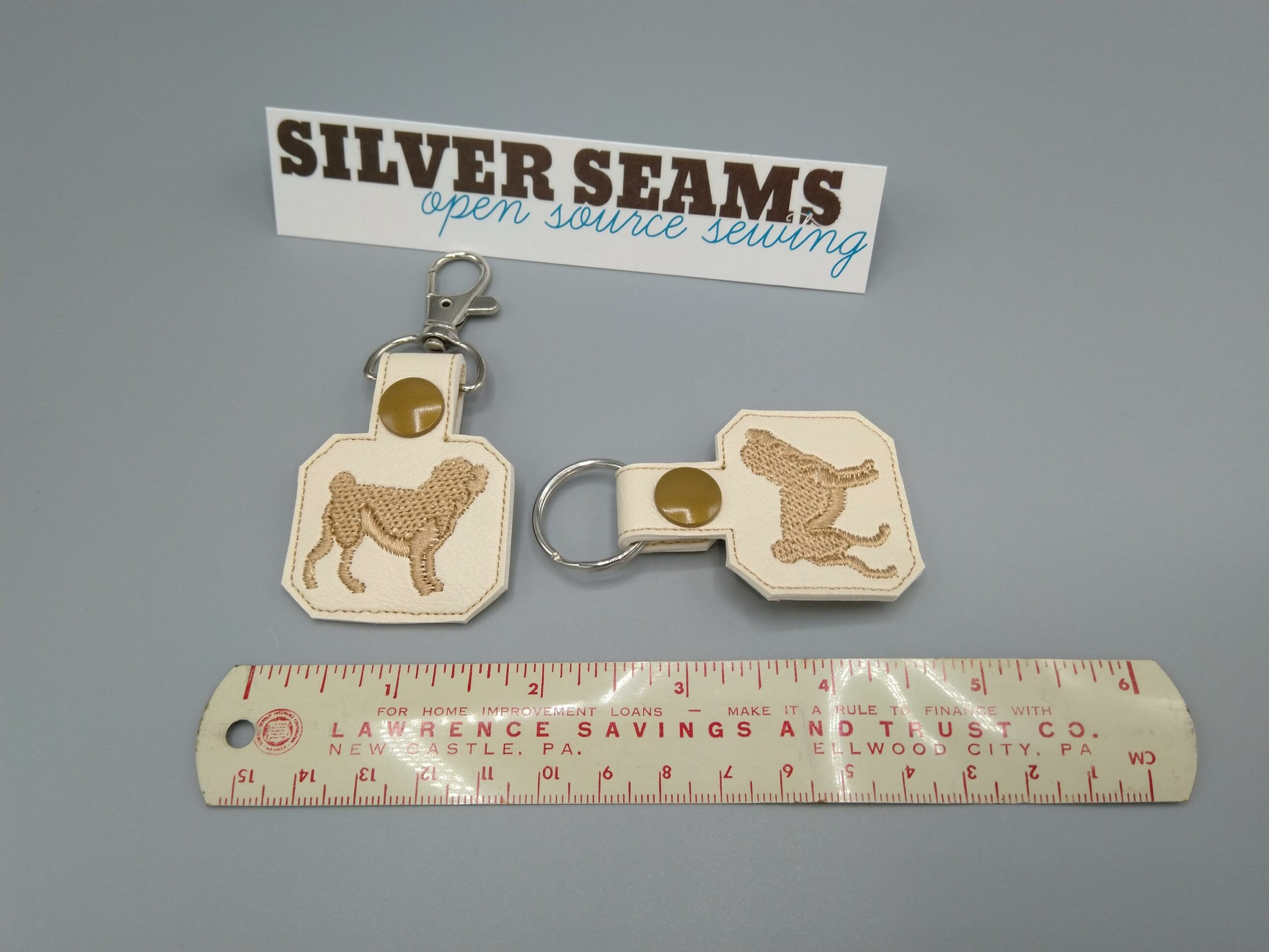 Its a bit larger than, say, the Teensy Dragon – a smidge over an inch tall, and a little less than an inch and a half wide. For my test I put it on a key fob that came out about 1 3/4″ wide.
As always, all the formats Ink/Stitch creates are in the zip file, as is the source SVG so you can edit the design directly. If you size it down, youll probably want to convert the already-narrow satin-stitch shading on the neck to bean stitch or something; sizing it up is only limited by the width of the satin on the near front leg.