Animal Crossing, and crossing animals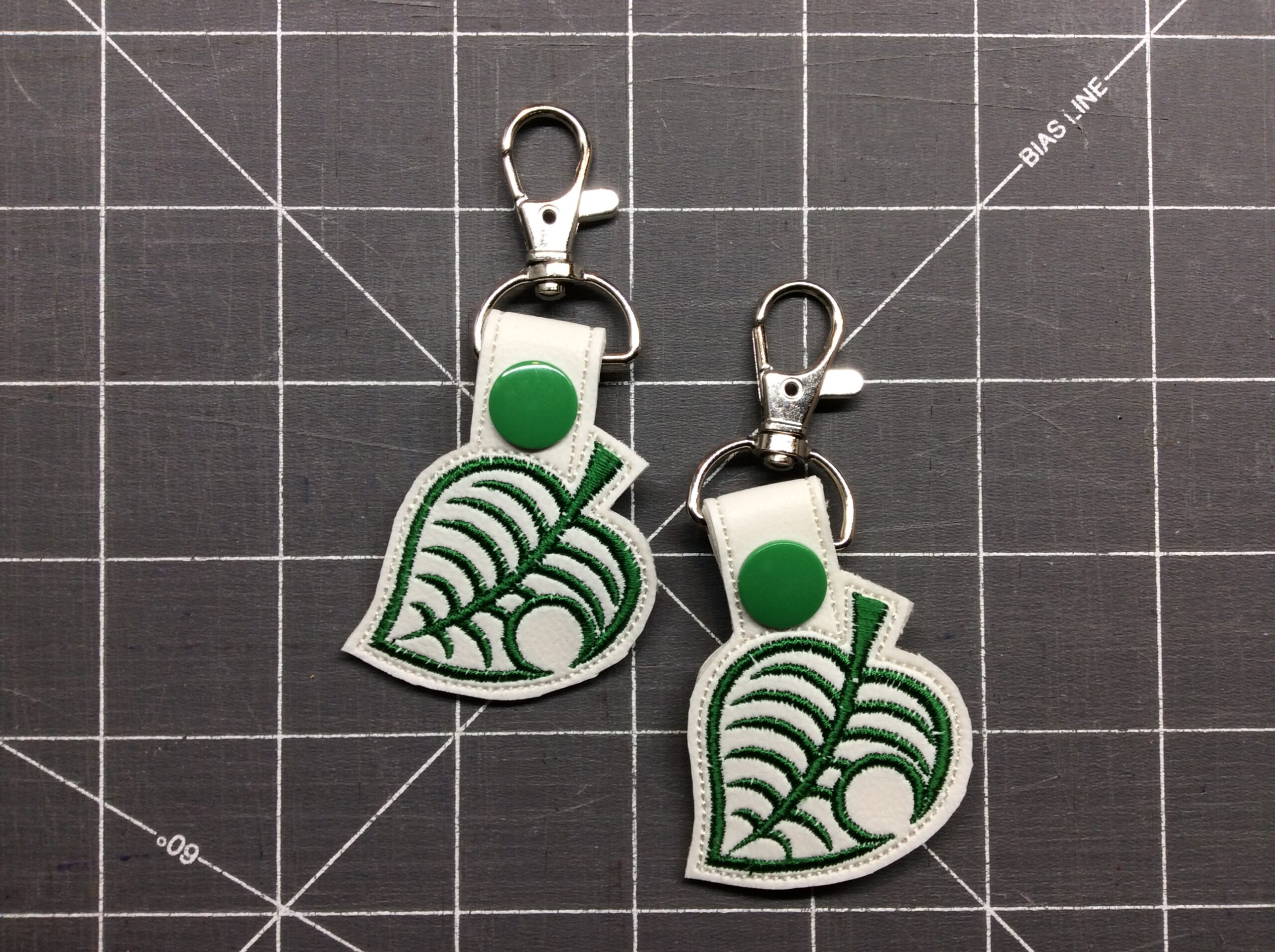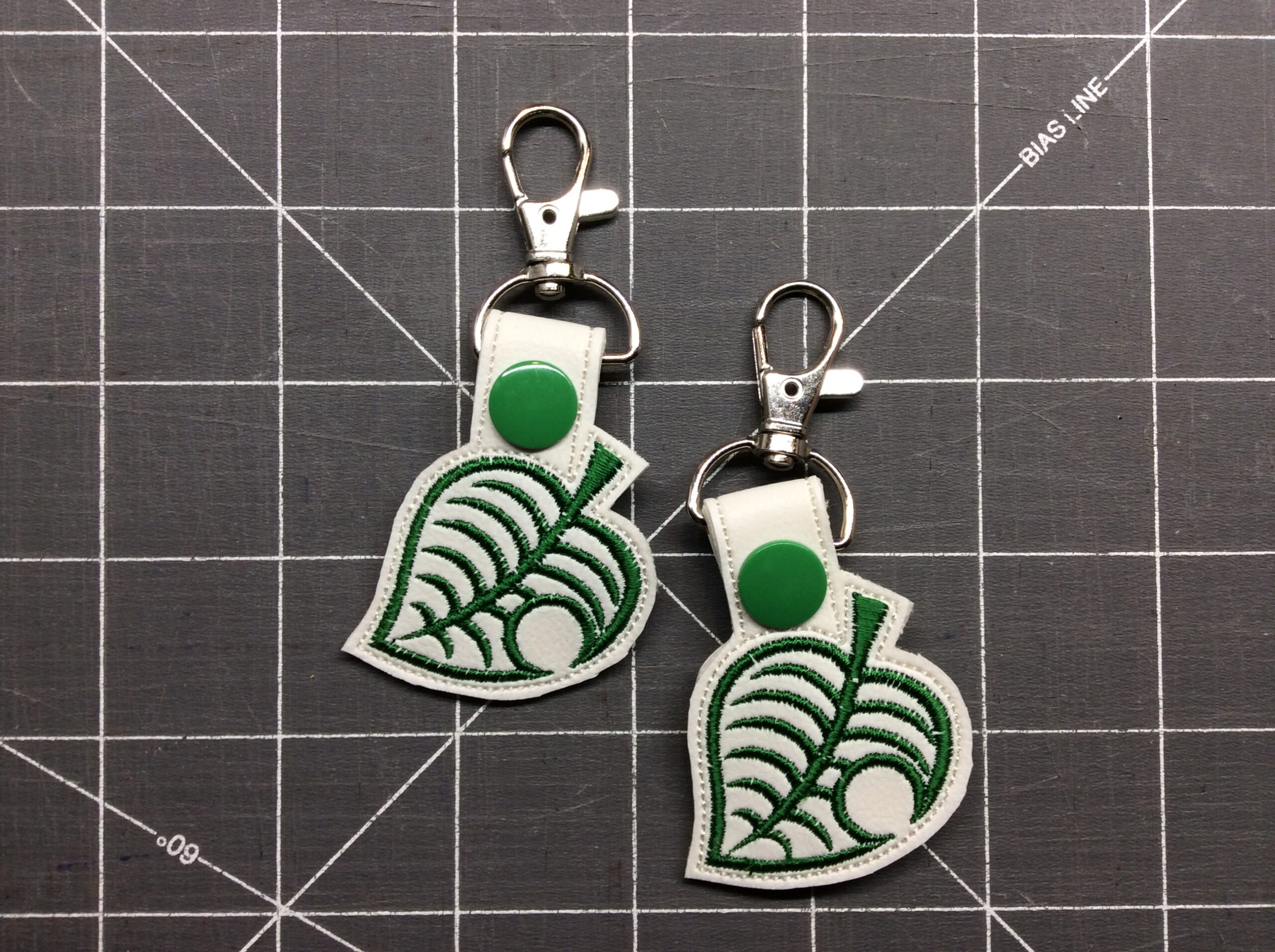 I get a regular countdown from my teenager about how many days until the new Animal Crossing releases, so I'm not sure why I didn't think to do this earlier.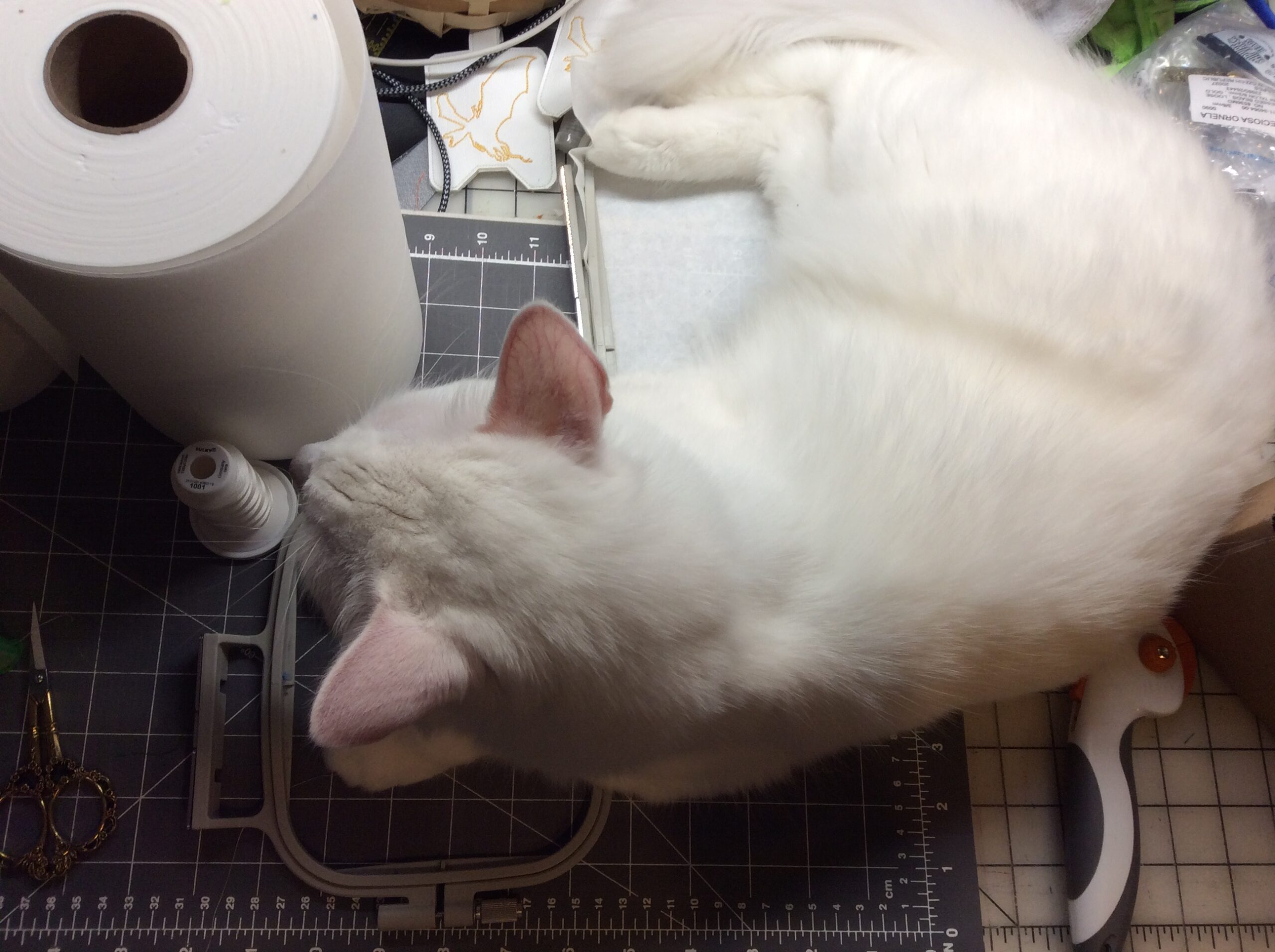 Despite some… assistance… I managed to put together a little snap tab with the new leaf logo on it. The instructions are the same as the usual snap tab: zip file contains the SVG source and all the embroidery-file formats that Ink/Stitch generates. It's designed for a 4×4 hoop, and will sew three to a hooping. There are three colors: the design, the snap placement marks, and the outline. Stitch the outline on the stabilizer first if you want placement marks, and tape a second piece of vinyl onto the back of the stabilizer before sewing the final outline.