More interchangeable purses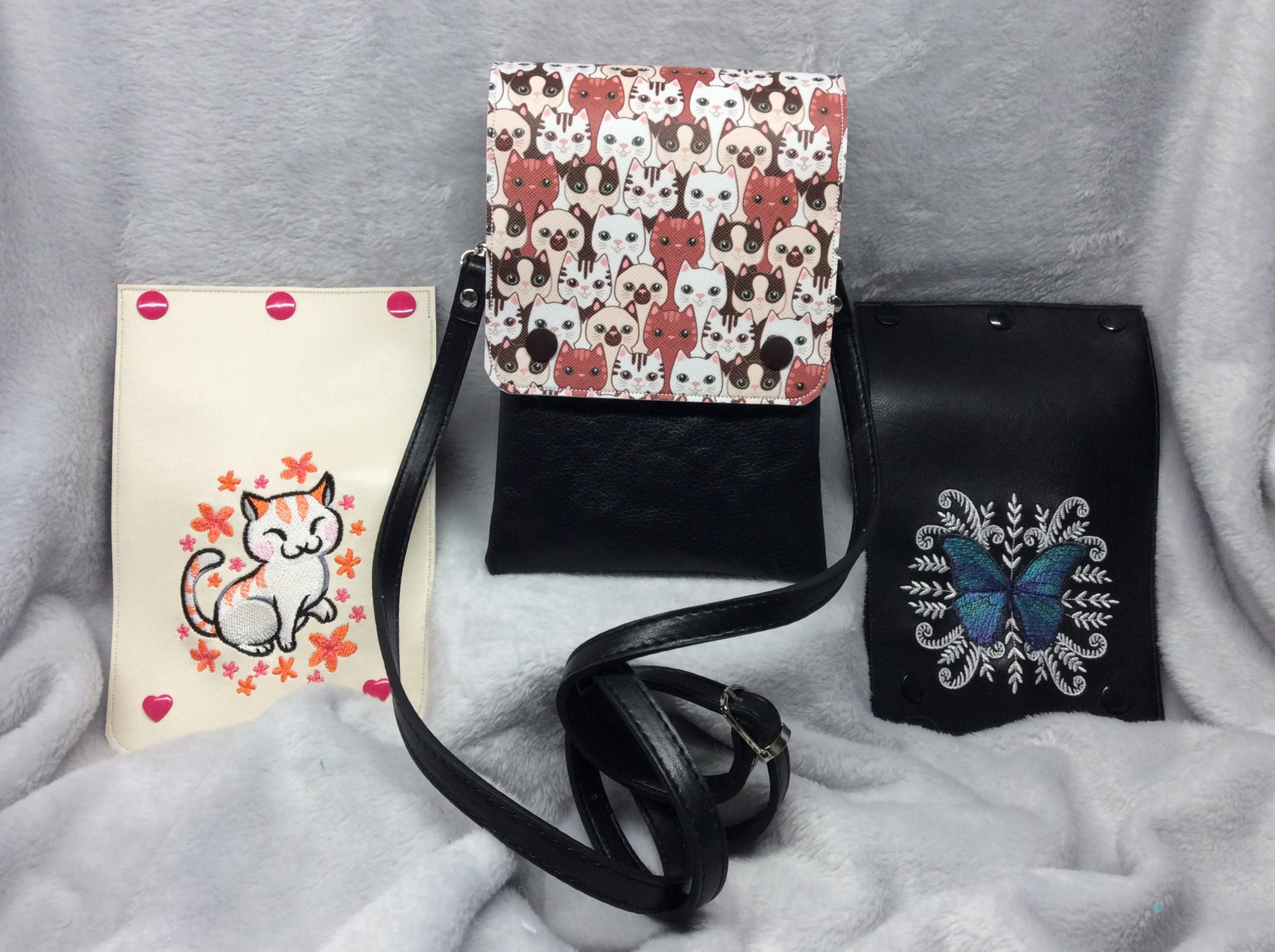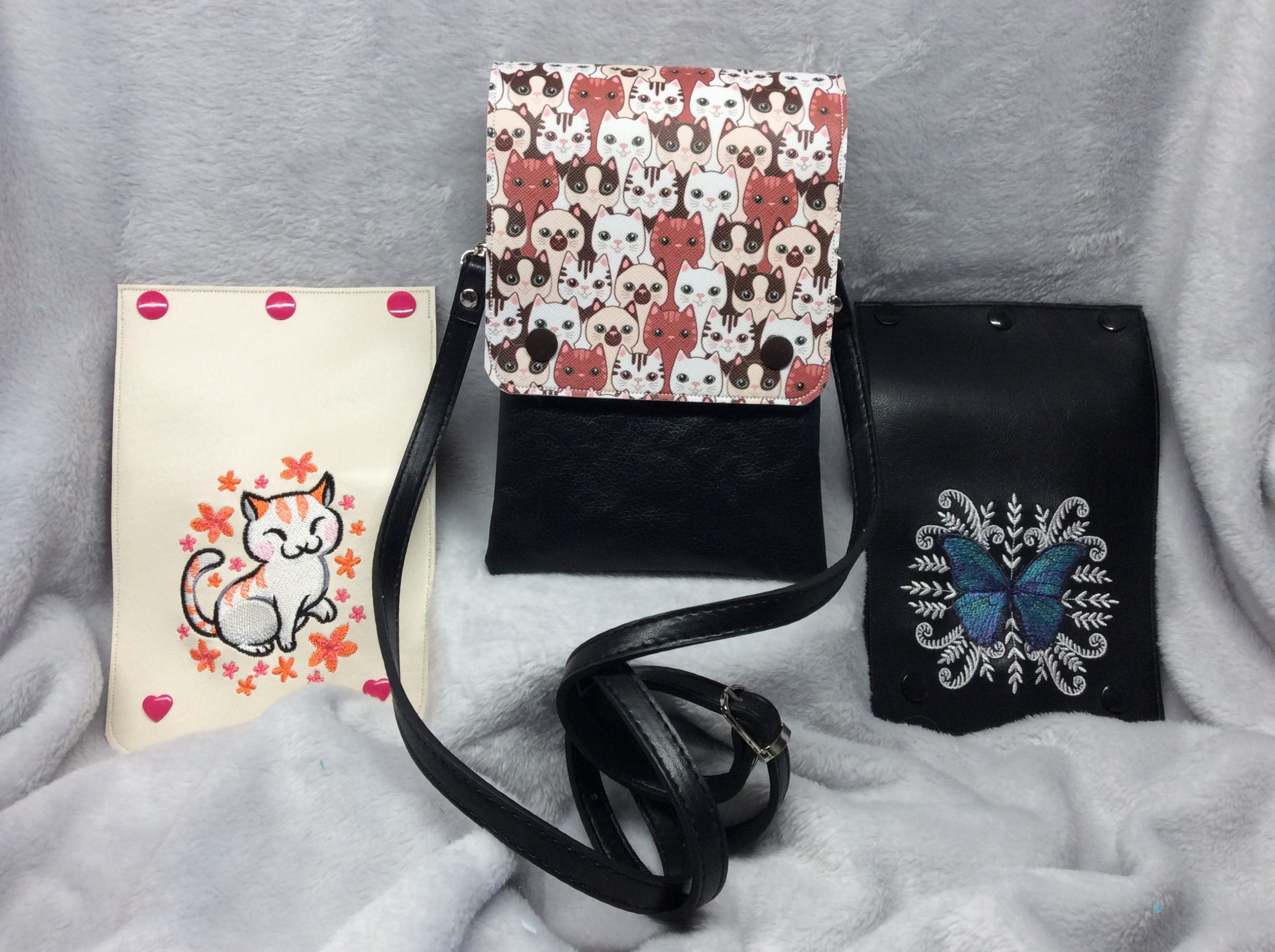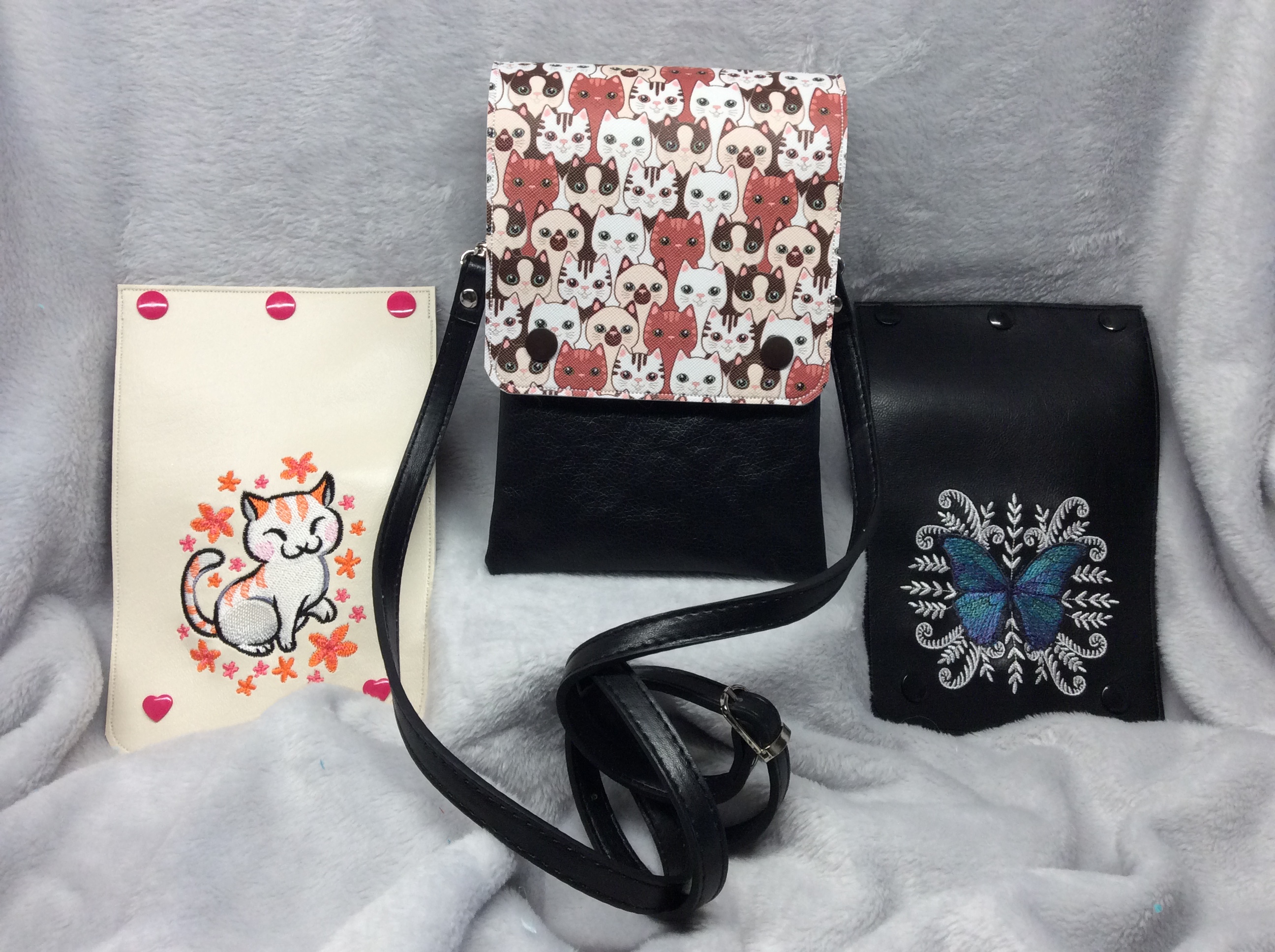 I made another hipster bag for my MIL's birthday. This one isn't my Basic Hipster, but the Lots of Pockets↪ from SewCanShe. Same approximate size, and I just left out the integral flap and installed snaps right before closing up the turning opening in the lining. I used a pre-made strap📦 because I didn't have swivel hooks narrow enough for a half-inch strap.
The flap that's on the purse is a freebie vinyl I got in an order from Designs by Little Bee, and the other two designs are Embroidery Library ones. I really like how the butterfly turned out. There are five different shades of threads in the wings: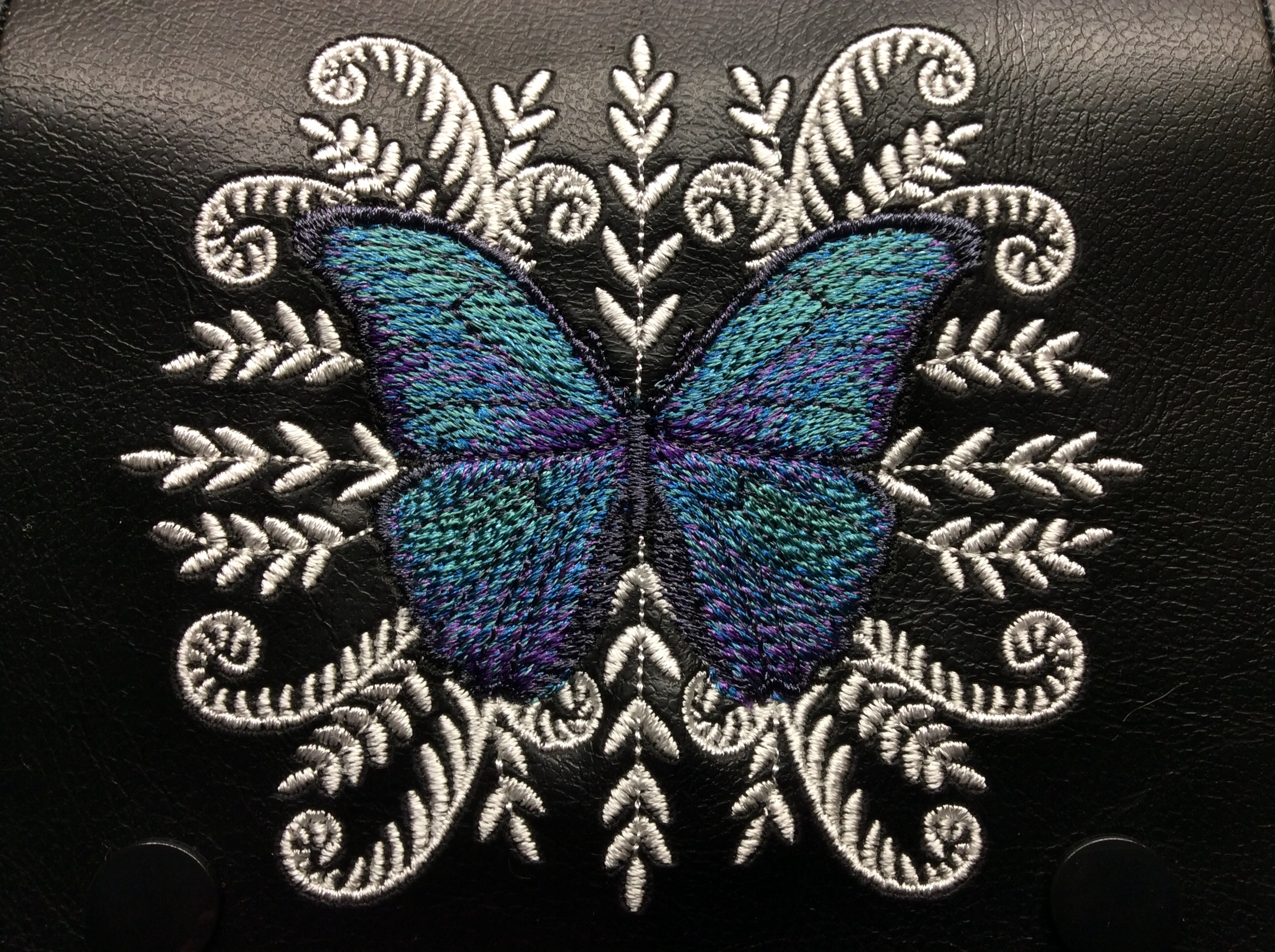 It's designed to go on a neutral background, so I should have used a middle gray for the fern scrollwork. I used a charcoal for the wing outlines, and I think in person they have enough contrast.
I loaded the pockets up with goodies from my local AC Moore; sadly the chain is closing so I'm losing my source for crafty things my Midwestern family can't find locally. And I was so excited that it all still fit in a flat-rate box that I sealed it up before taking pictures of the interior (a burlap-print cotton) and back (a tan zipper because I lacked any black ones of the right length).
I have a mini backpack cut and awaiting sewing, which should also accept the interchangeable flaps. I haven't been carrying the purse I made for myself just because my favorite wallet doesn't fit in it, so hopefully the backpack will work out.