Water Bottle Carriers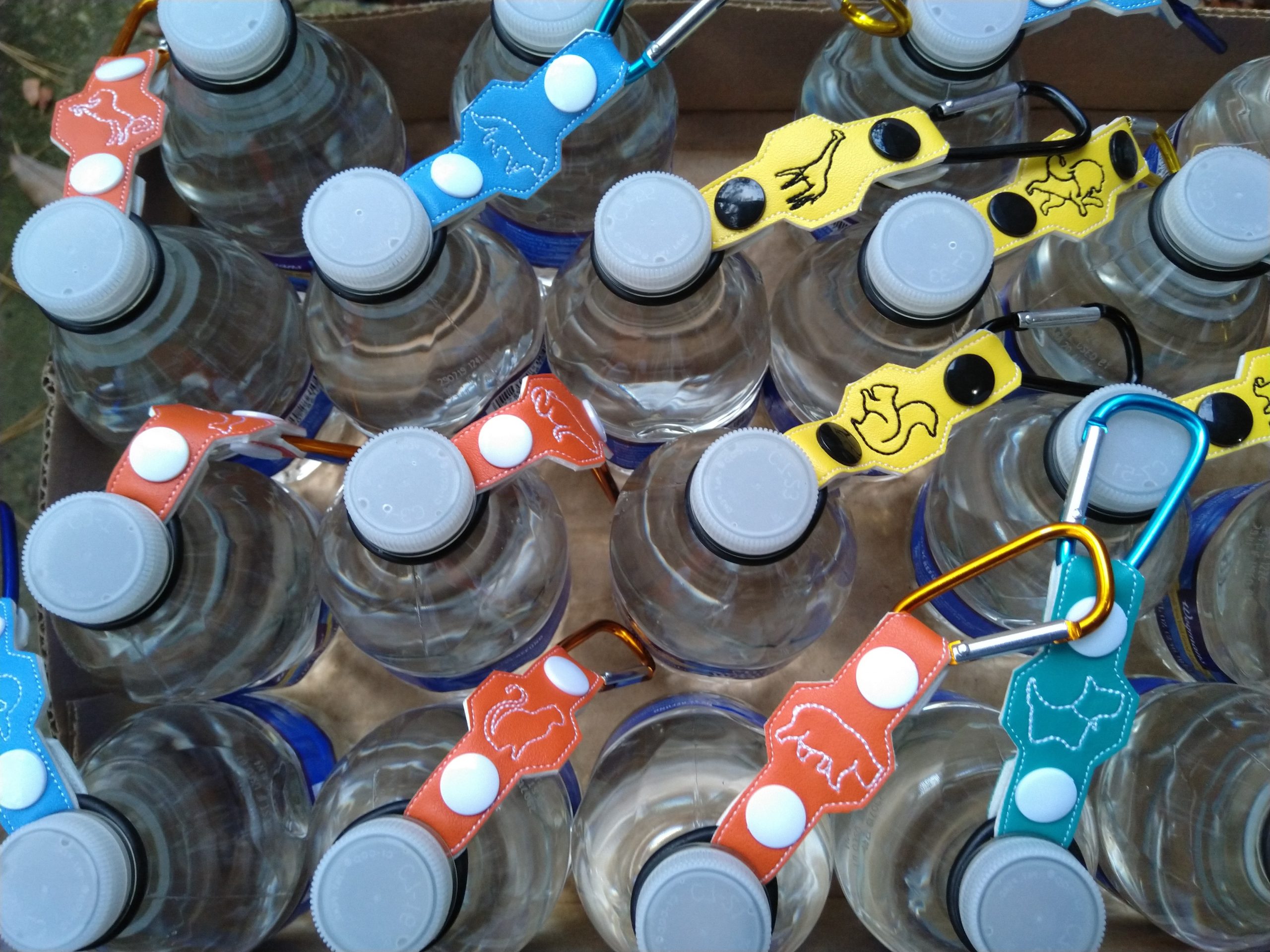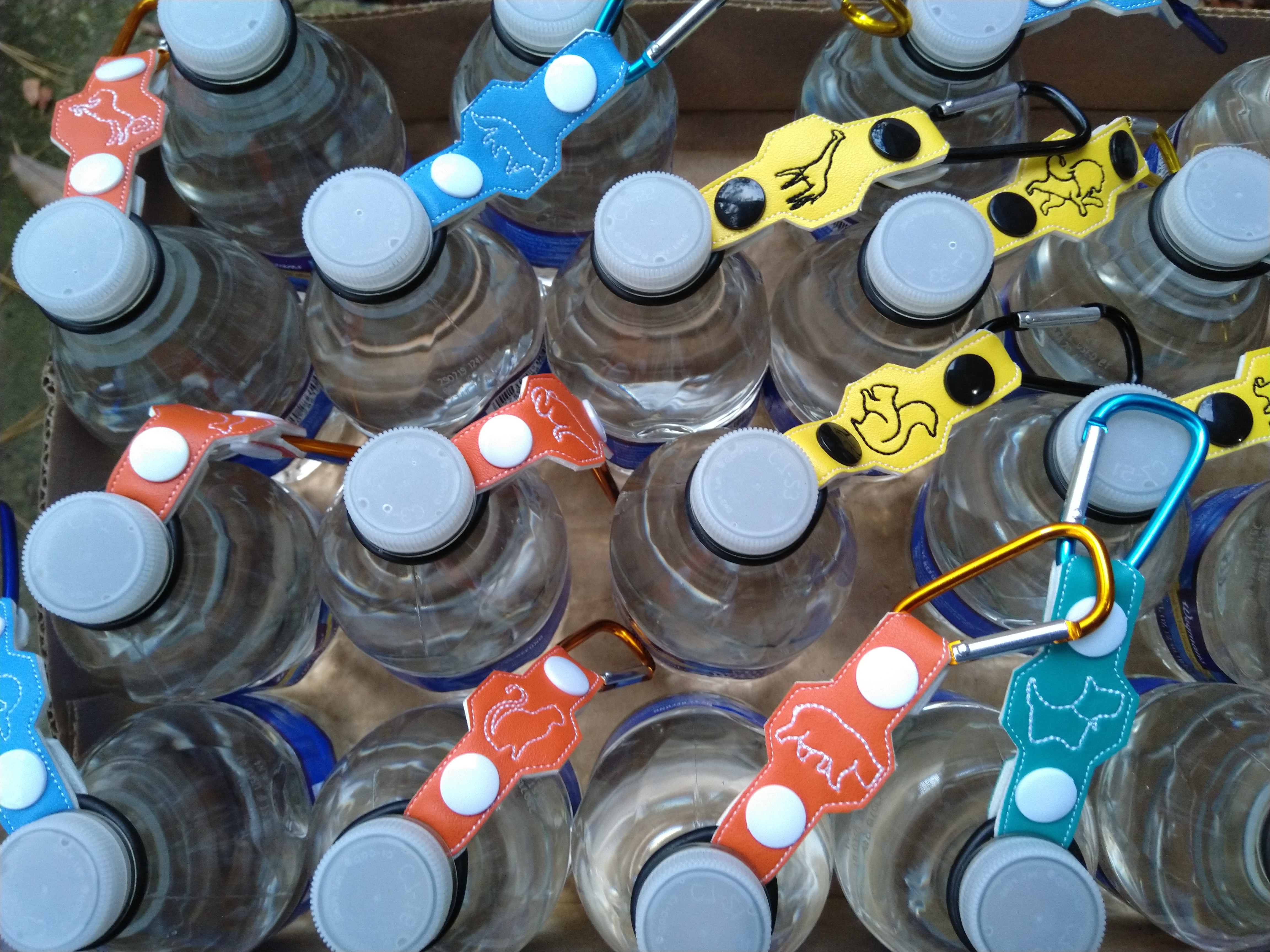 It was an unseasonably warm Halloween here, so among other treats I gave out chilled mini water bottles and juice packs. It was recycling day so there were plenty of carts at the curb to drop empties into, but I also made it easy to hang onto the water bottles by making little snap-tab carriers for them.
I kept things super-simple: each file of eight carriers (the 4×4 version only has two) was just a little over 3,000 stitches. The designs are from The Noun Project, specifically Saeful Muslim's Line Animals. I copied them into the blank fob design and just used Path->Dynamic Offset to bring the two sides of the line closer together. I broke the paths apart and trimmed out any superfluous pieces to minimize jump threads. I made three different sheets, and did each one on four different colors so there are no two exactly alike and siblings (or classmates) won't get their bottles mixed up.
There is a Lite version of each size with simple outline stitching, both to cut down on stitch count and to keep the outline from overwhelming the design since except for the two sheets of black designs I stitched everything in white to keep it streamlined. If you want the outline thread to show up more, the non-Lite version uses a bean stitch.
Cutting them out is labor-intensive, but the supplies are fairly cheap in bulk. They'd make good booth filler (especially at a hot outdoor fair), classroom gifts, or freebie items to throw in with your Etsy orders. If you're not giving them with a water bottle, loop a label around the O-ring that says "let me hold your water bottle!" or the like so people can figure it out.
I got most of my colored vinyl from Designs By Little Bee, and the snaps from KAMsnaps.com. The hardware came from Amazon: a 100-pack of O-rings 📦 and a 100-pack of tiny carabiners 📦. You could also use swivel hooks 📦 which are nicer but considerably more expensive, or split rings instead of O-rings to make keychains.
Note that those carabiners have very narrow ends. It's a bit hard to tell in the picture above, but the design file includes notches to accommodate them. If you're using swivel hooks, you may want to edit the design to remove the notches (pretty easy) or use smaller swivel hooks.
Enjoy!