Happy Thanksgiving!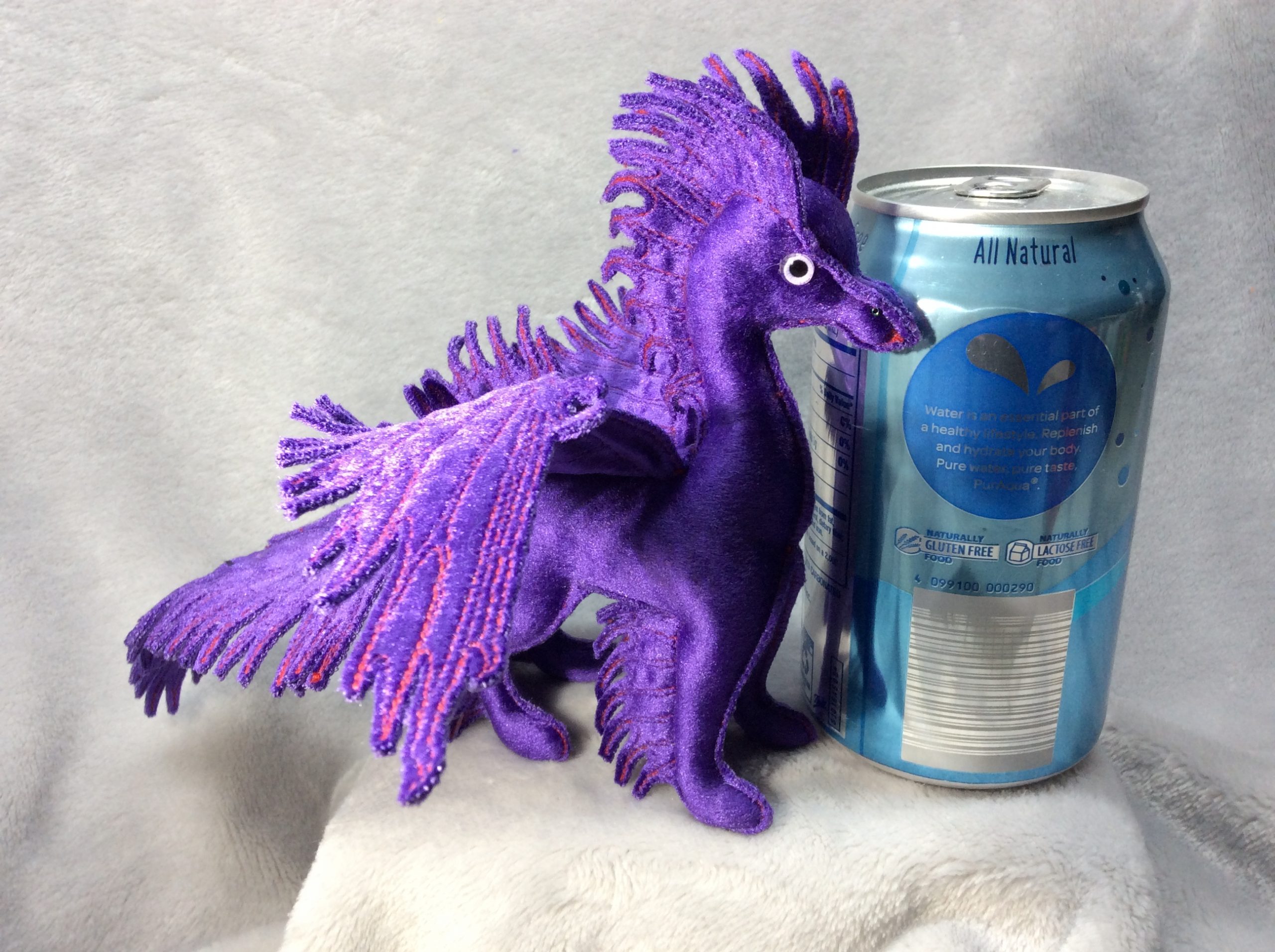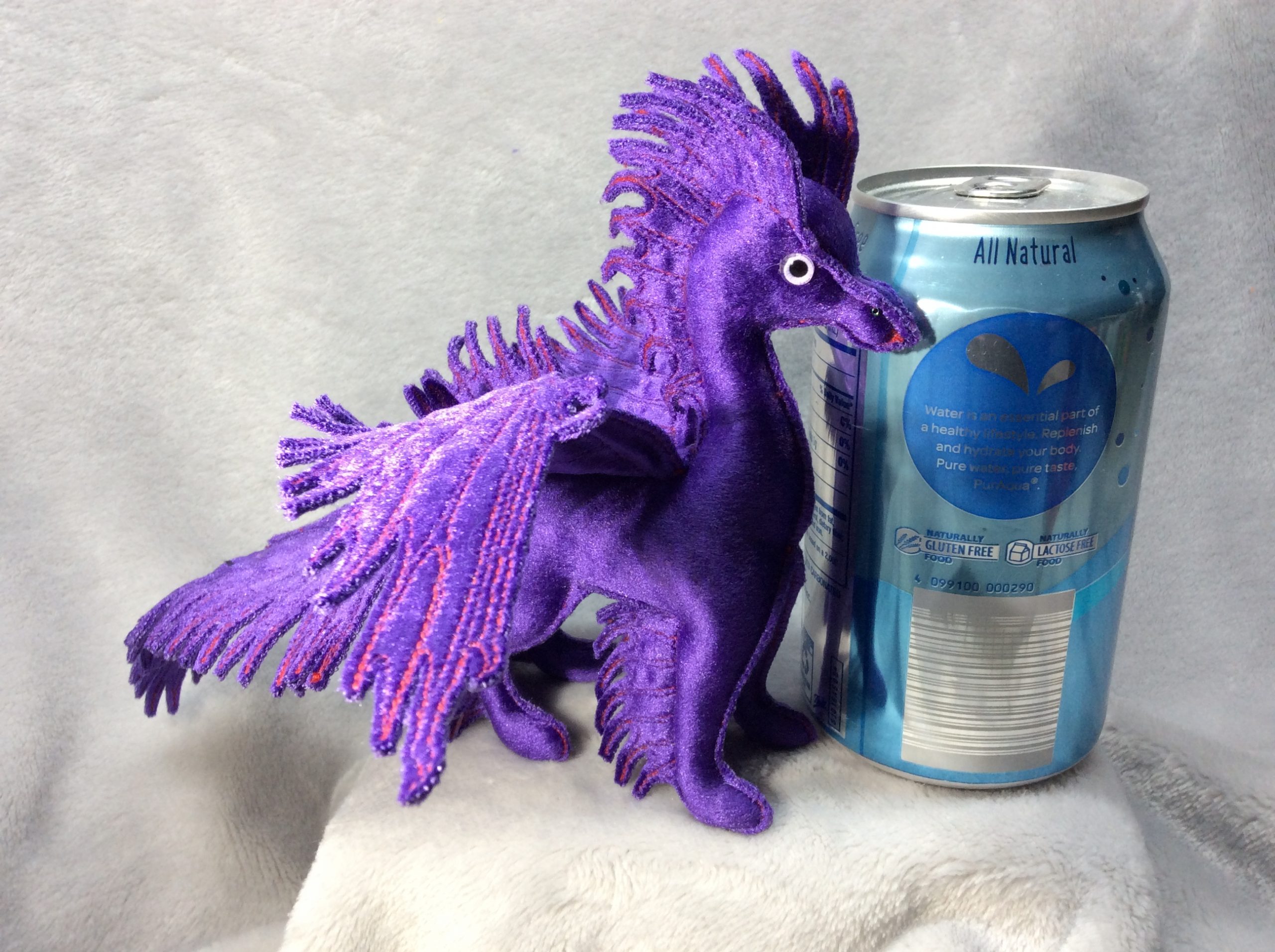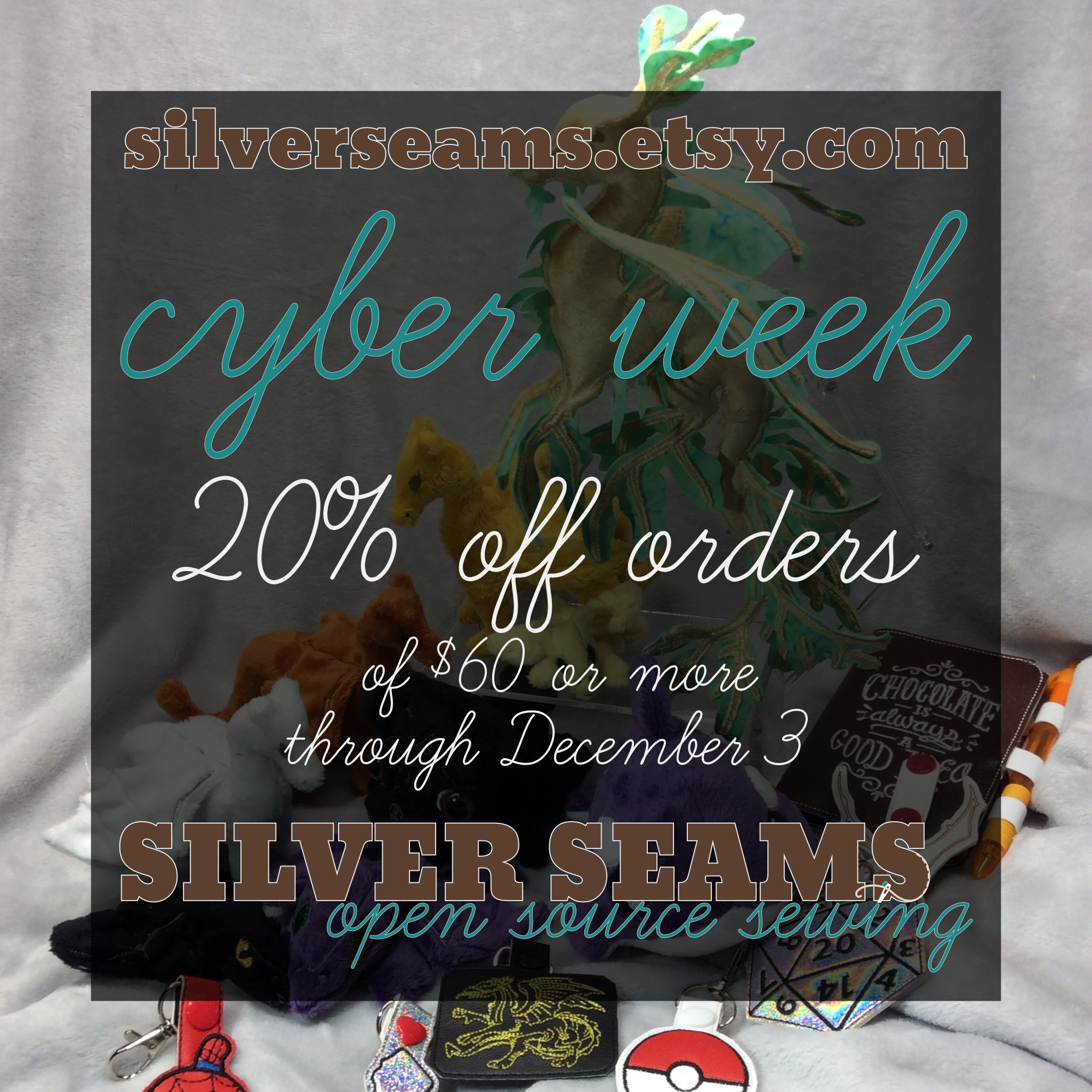 Etsy pushed the Cyber Week sale so I jumped on the bandwagon. I relisted Silver Sparkle and Silver Shield, so hopefully some of the art dragons will finally sell.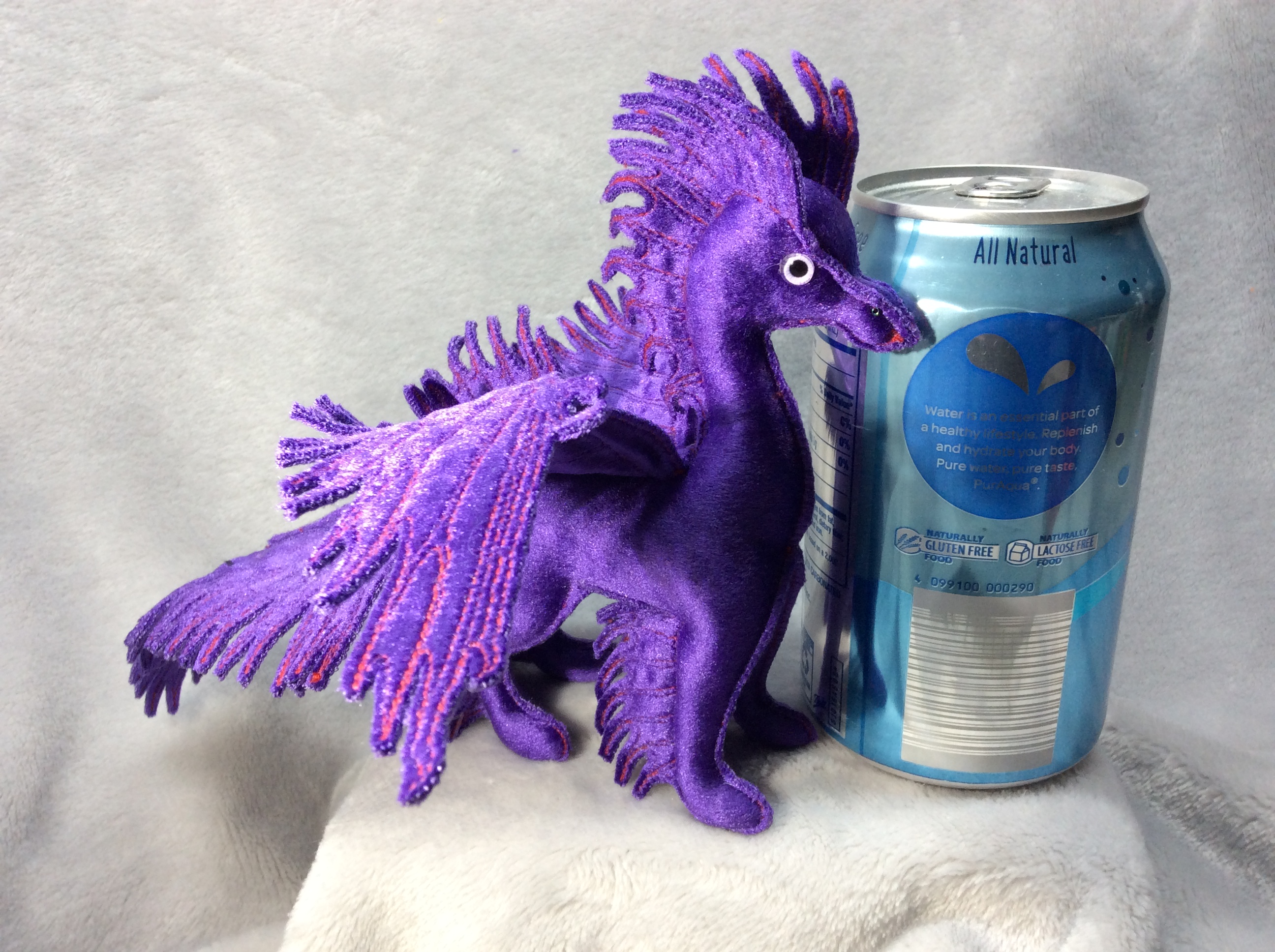 And of course the logical thing to do, when things aren't selling, is make more of them.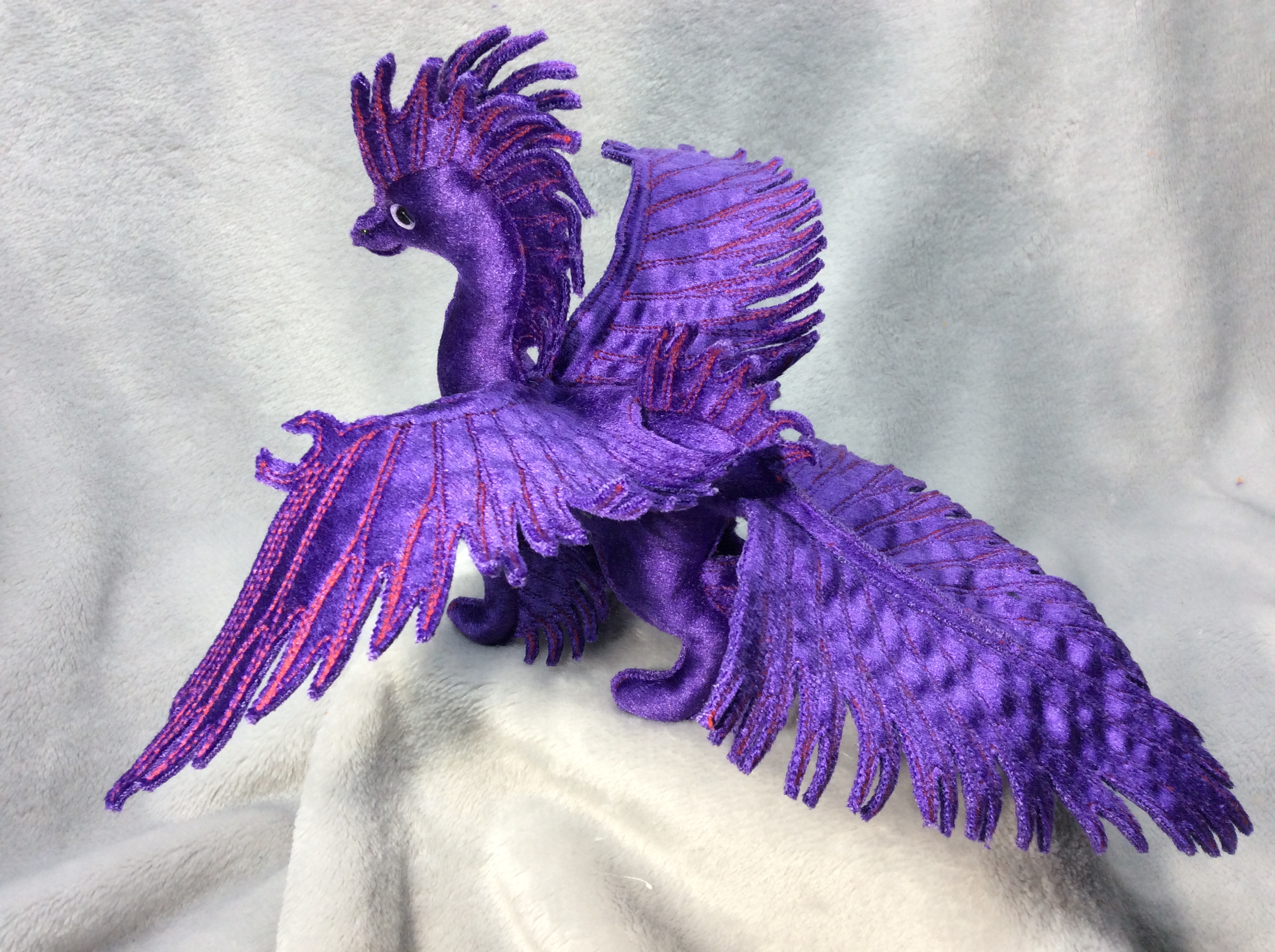 This is Draco Splendens, the Purple Crowntail (its scallops really aren't deep enough but Purple Combtail sounded silly, so I'm just ruling that dragon standards are different than betta standards).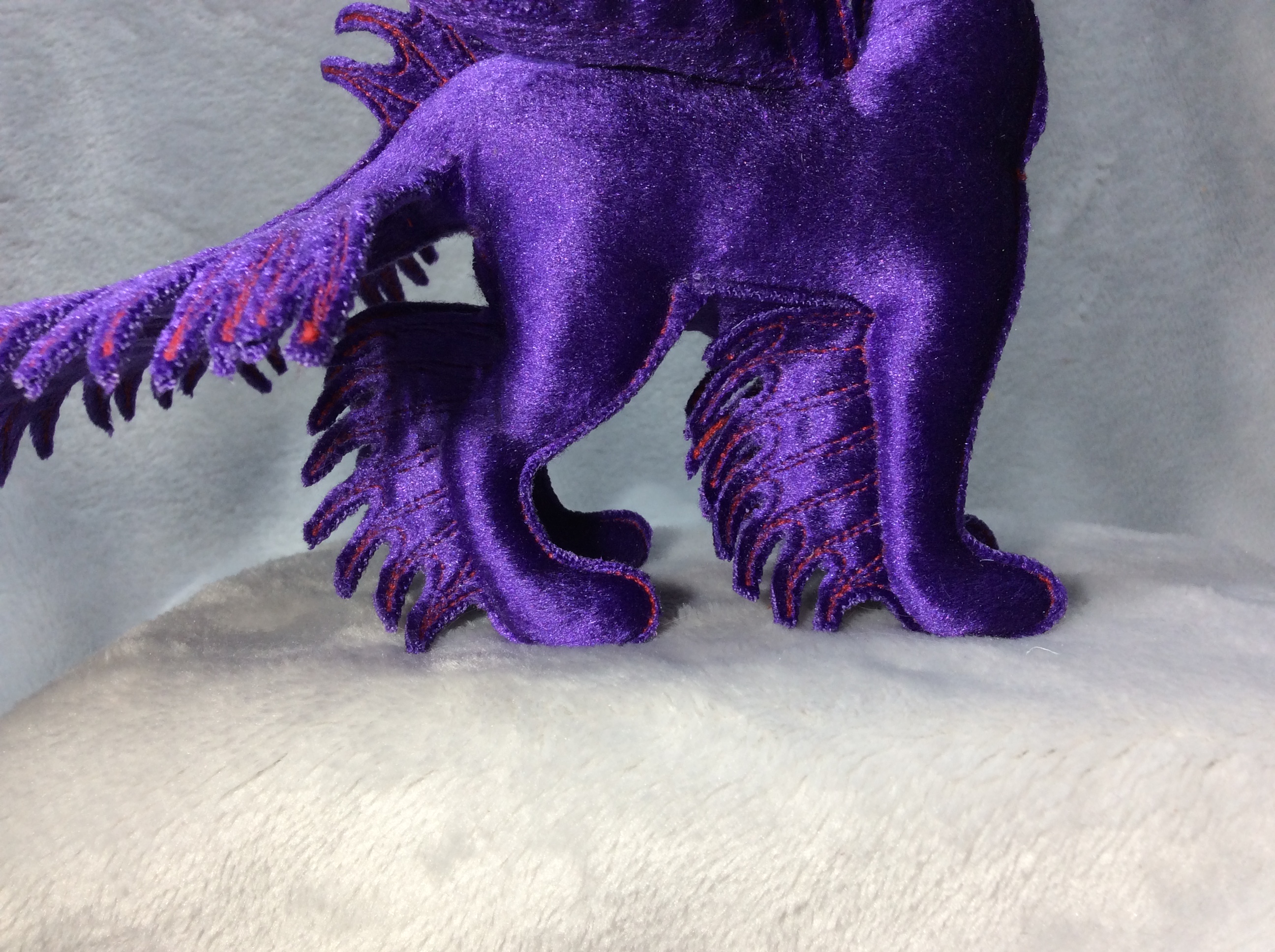 It has a lot going on.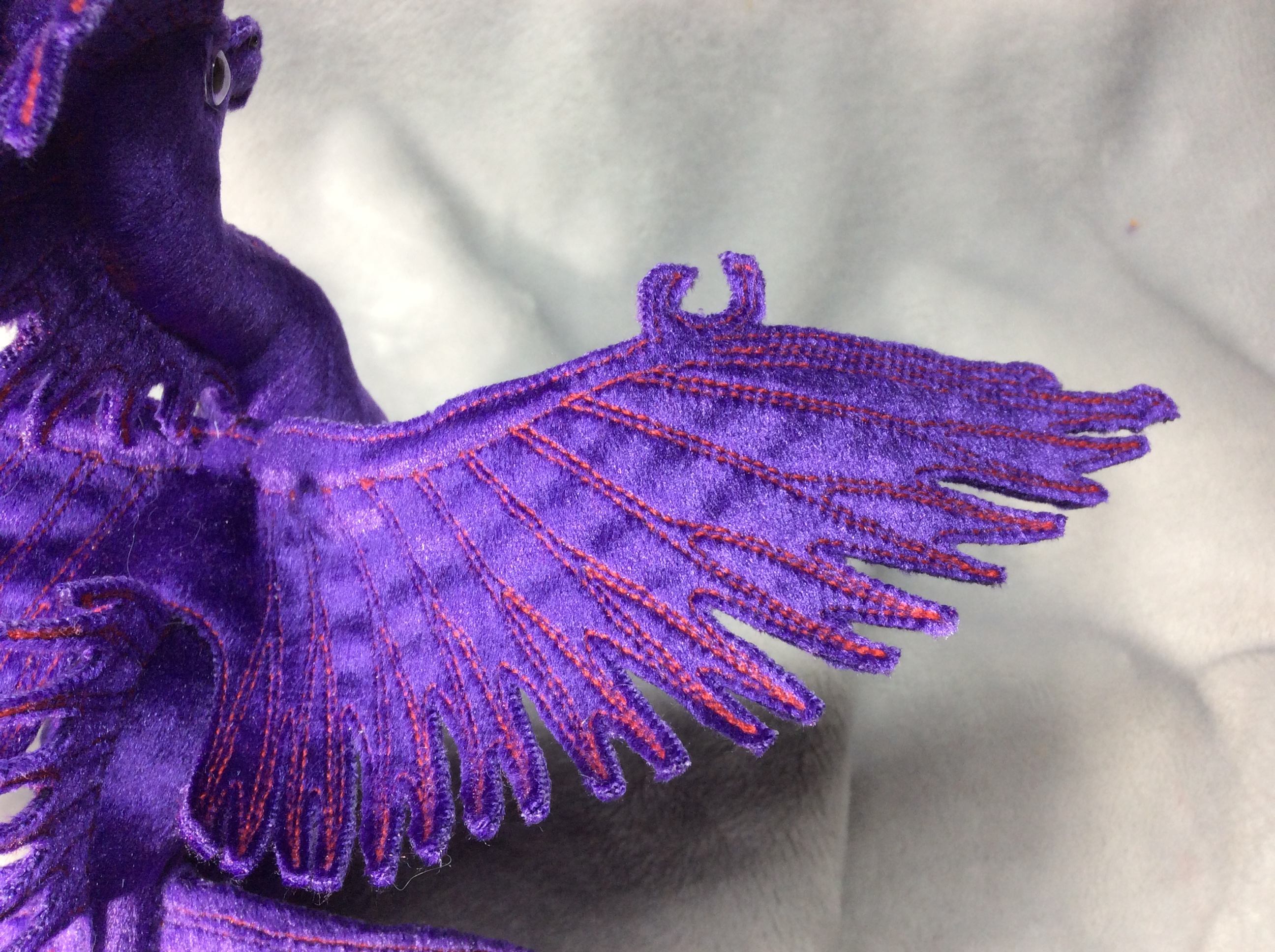 Its wings are the most significant departure from the usual dragons: more bird than bat. From some angles it looks very bird-like, and I'll probably do a phoenix at some point here (I have the red velvet for it).
I also have a darker red velvet for more betta dragons. I decided to try a different head on the red one, and since it was a fish-based dragon, what if it had a fish-based head?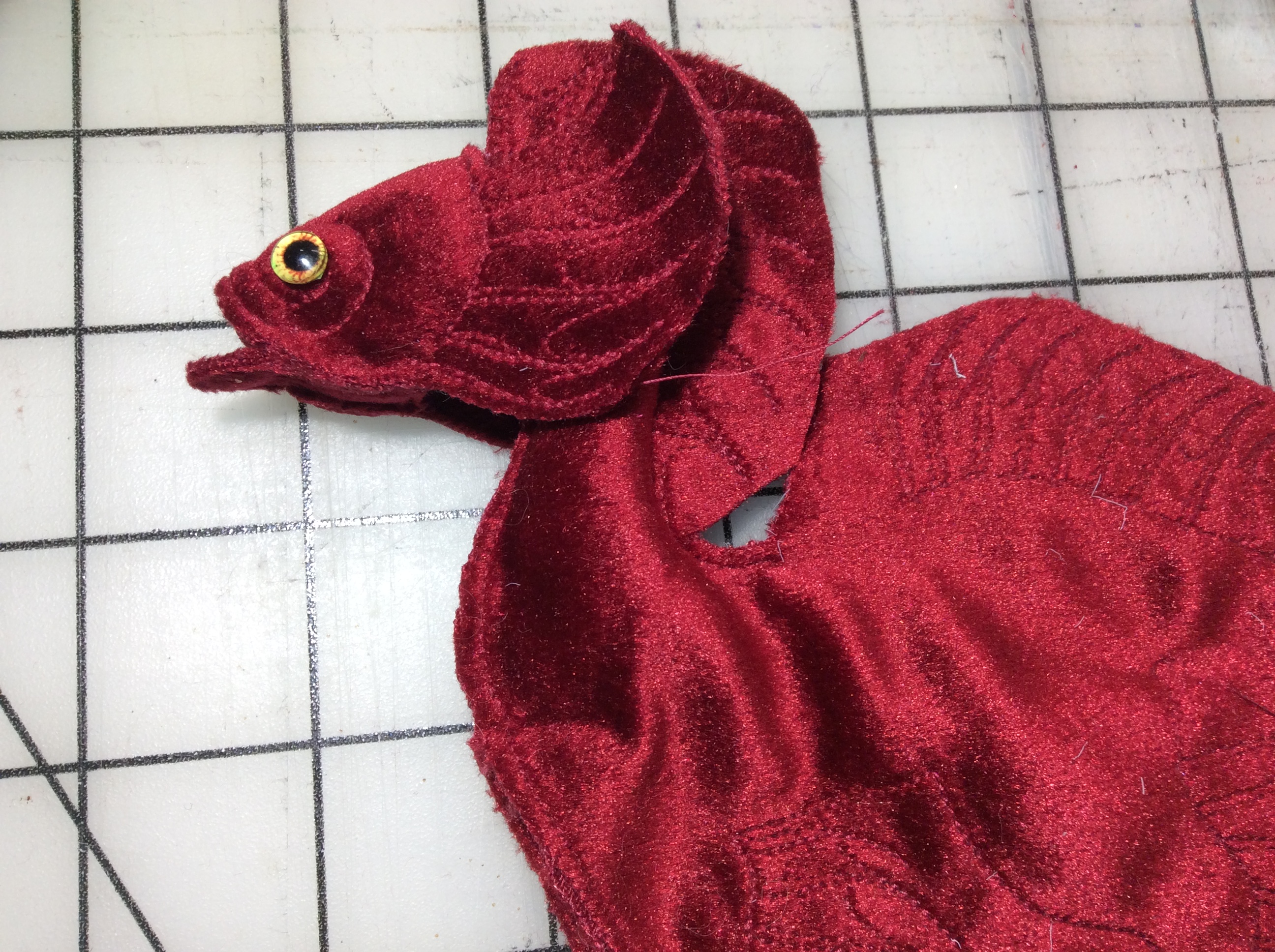 … yeah, that's not happening. But it will still end up with a separately-sewn head, and stumpwork feet like the poor neglected Celestial.