South Jersey represent!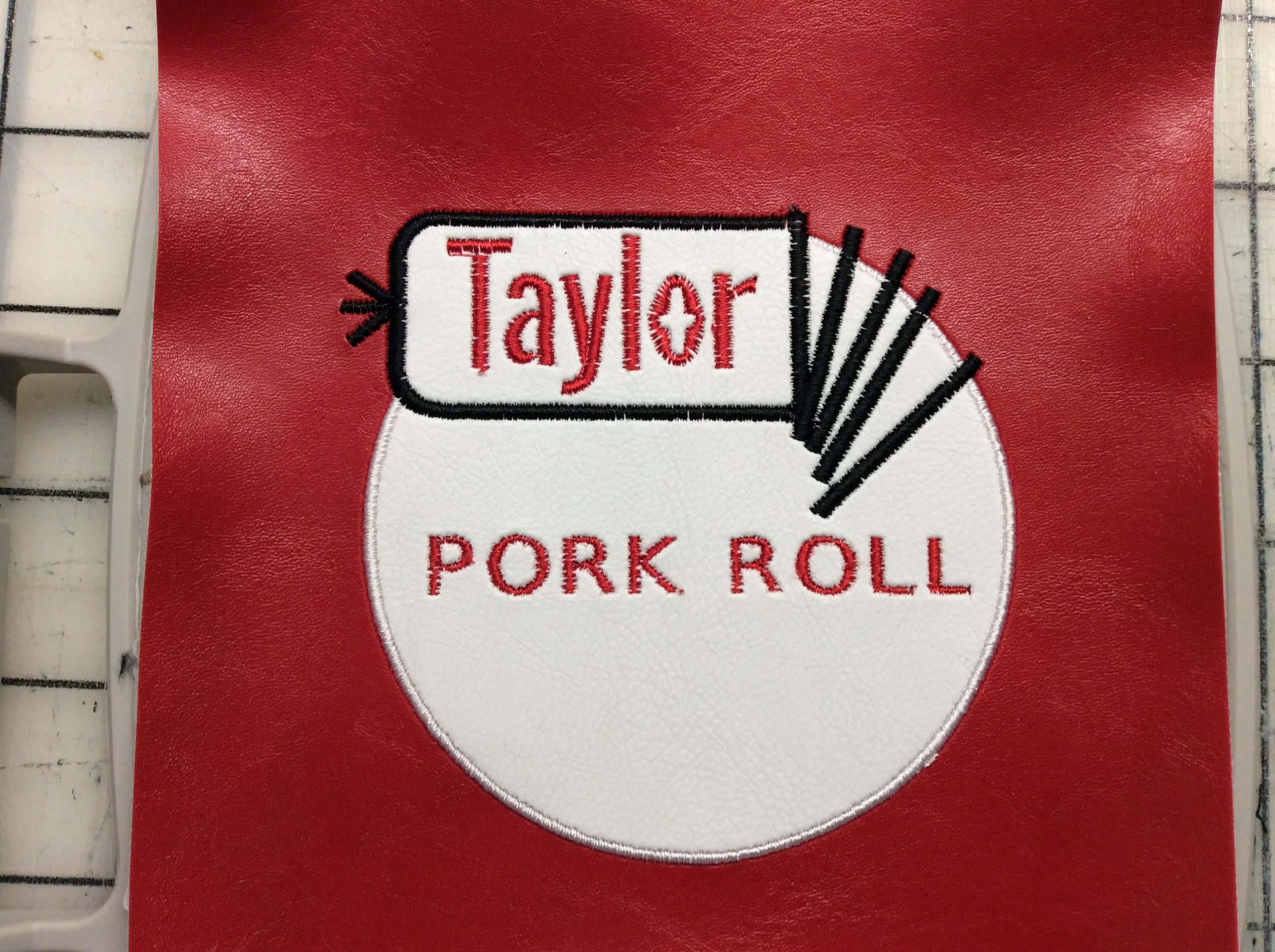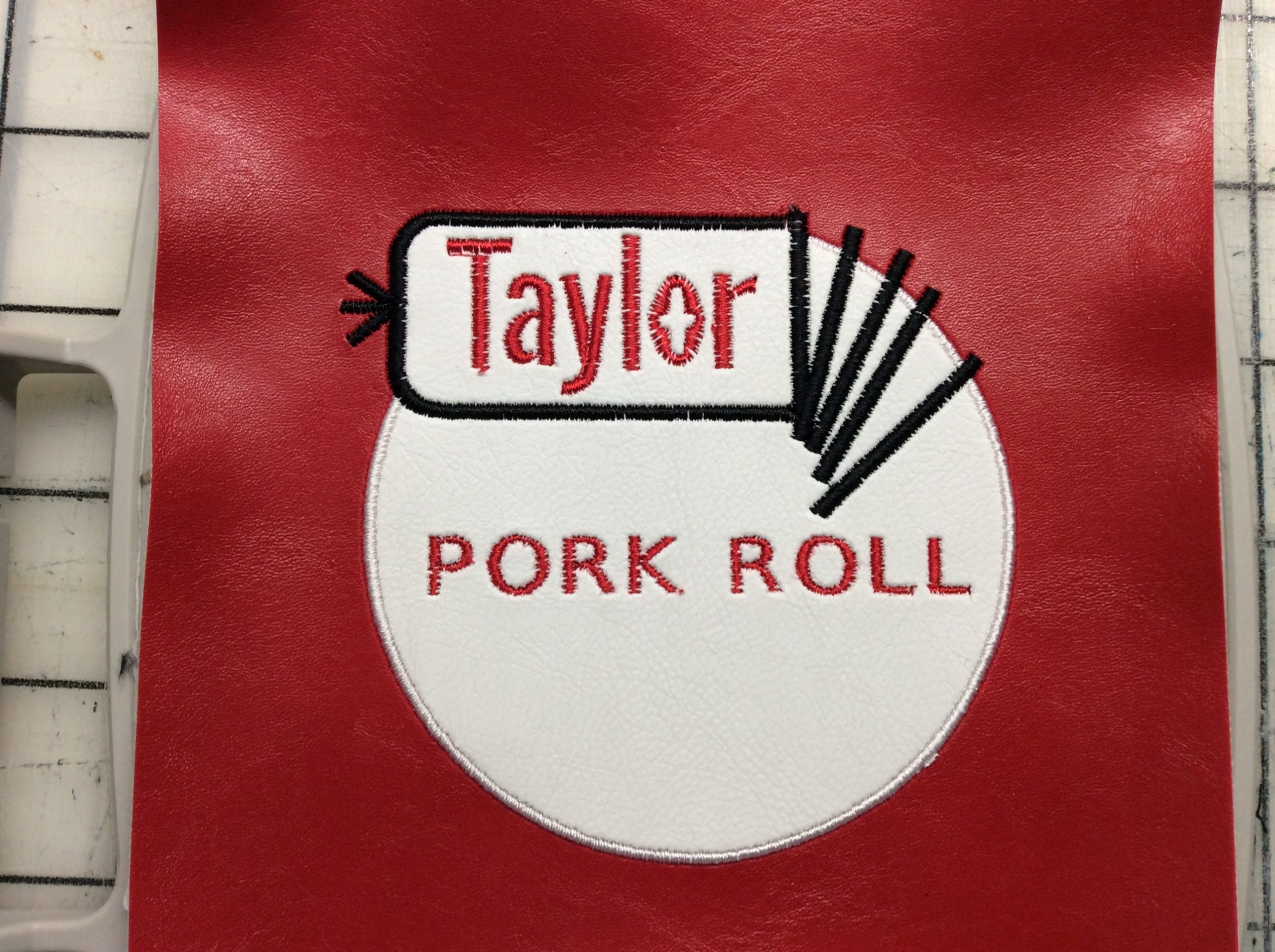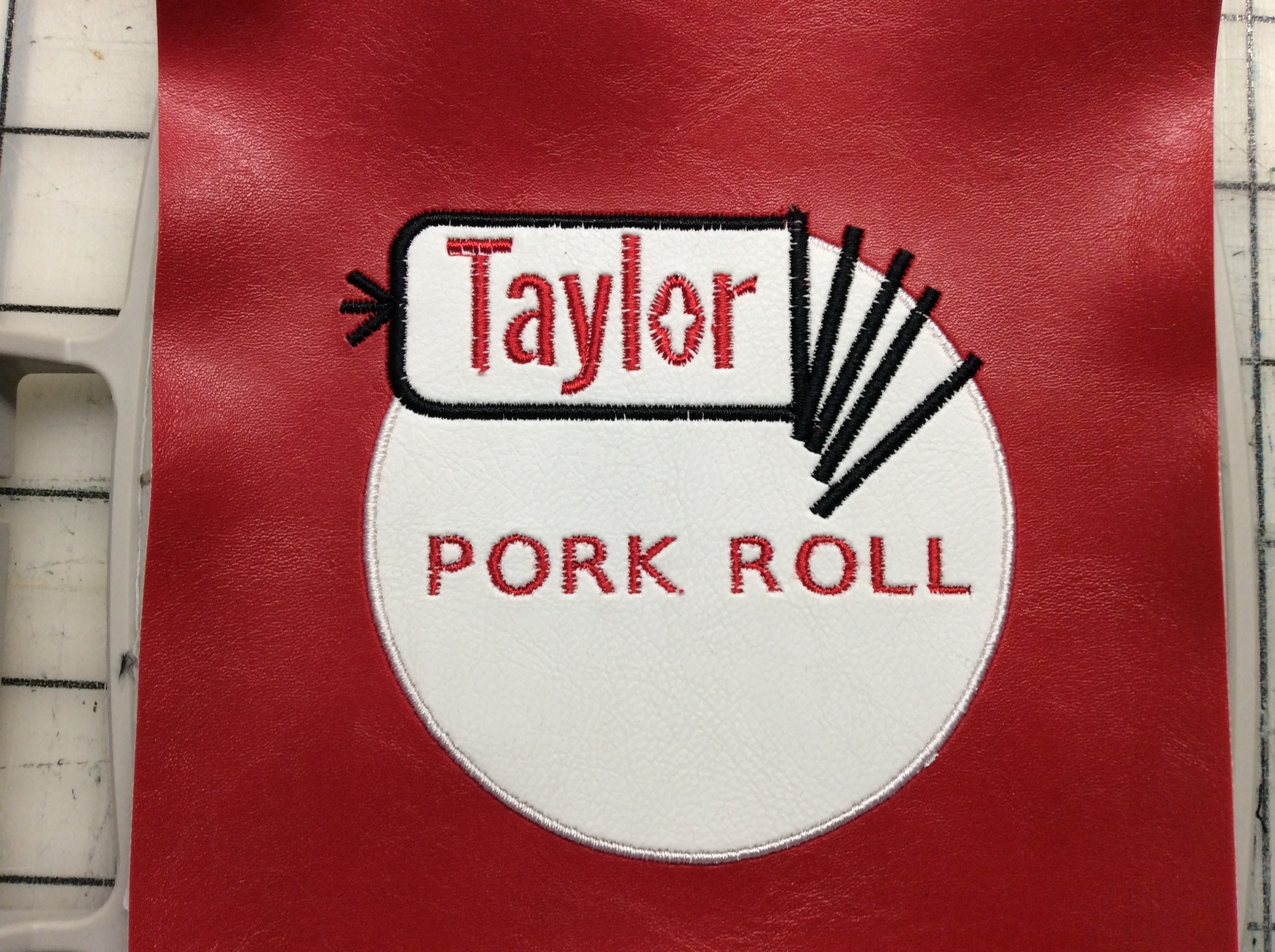 I made a Lots of Pockets crossbody purse awhile back, with some KAMsnaps to let me put on different flaps. I decided I needed to make one for my upcoming Disney trip. I have plenty of ways to rep Philly, but I'm actually over on the South Jersey side and, it turns out, Philadelphians are particular about whether you're really from Philly. New Jersey is emphatically not Philly. New Jersey is, I have been informed, "what you drive through to get to NYC." Well alrighty then.
Nobody agrees enough on what the Jersey Devil looks like to use that, so pork roll it is.