Pre-Halloween is the best time for novelty fabric remnants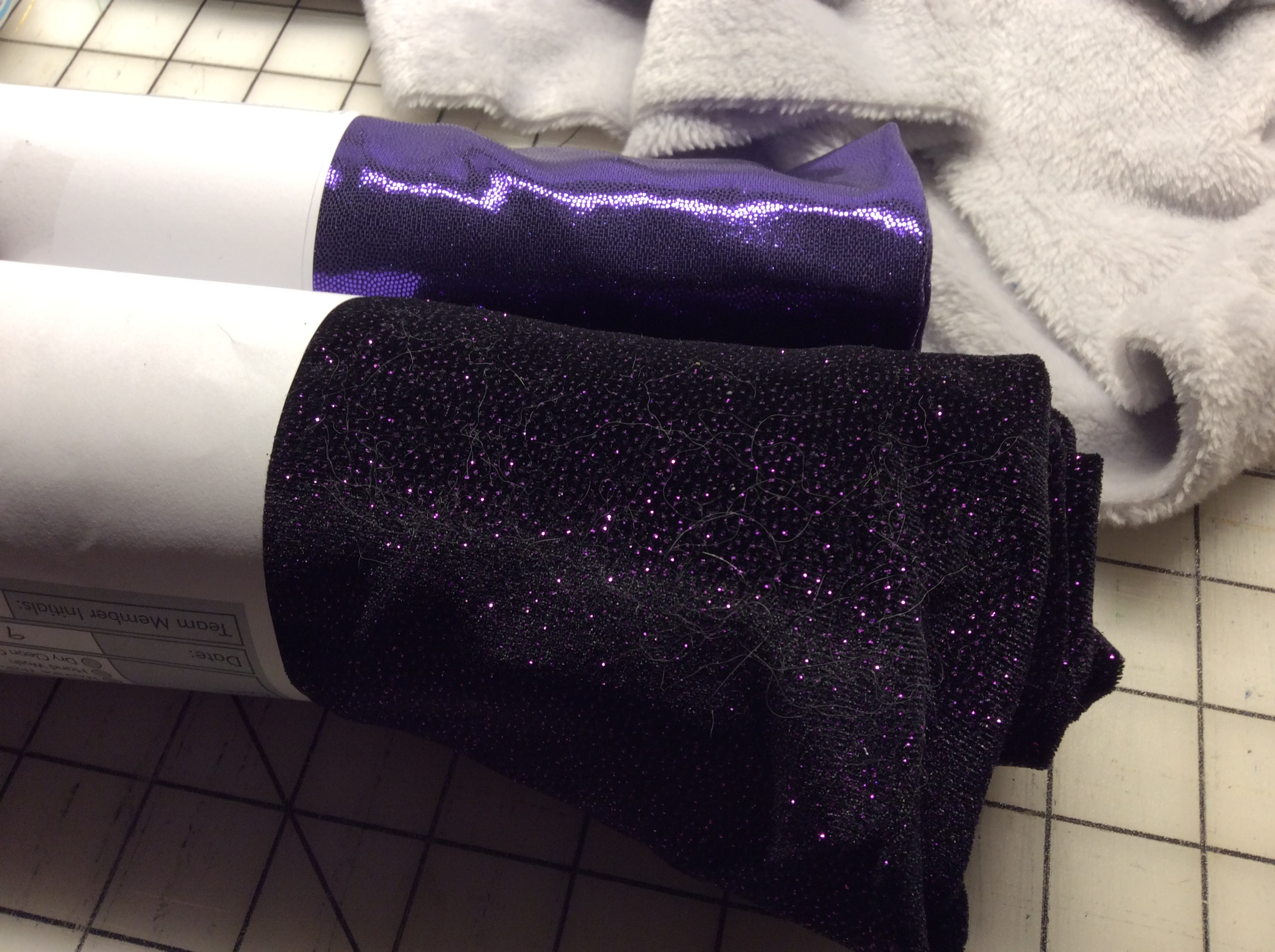 It's hard to tell from the picture, but the purple is a dancewear related to the blue-and-green that I use for beanie dragon eyes. It'll make fun shiny purple beanie dragons, probably fleece-interlined as I talked about last week. The other one is a black velvet with purple sparkles which, you will note, has already accumulated cat hair. Le sigh.
Never visit a fabric store without hitting the remnant bin.