More work on the Celestial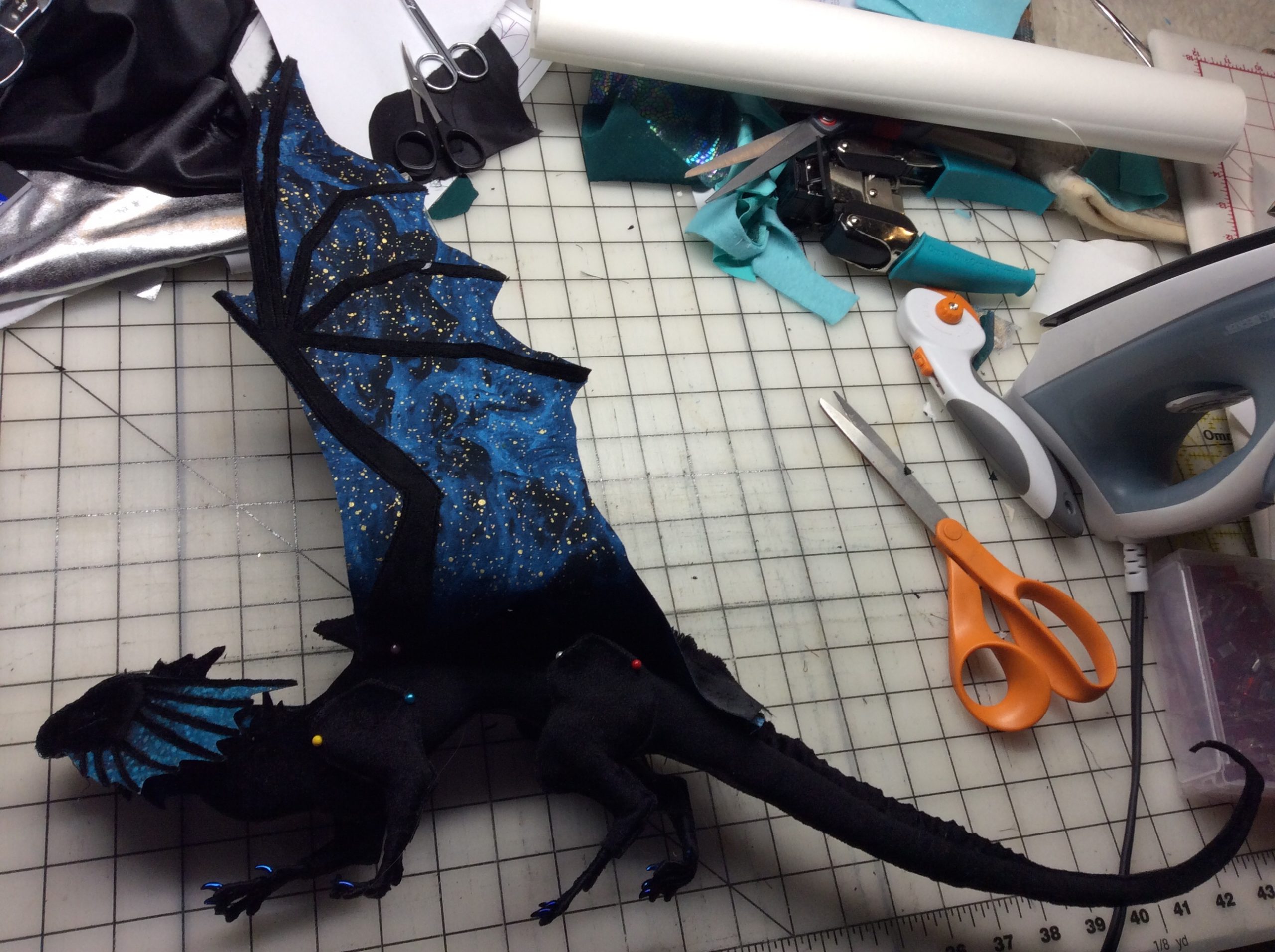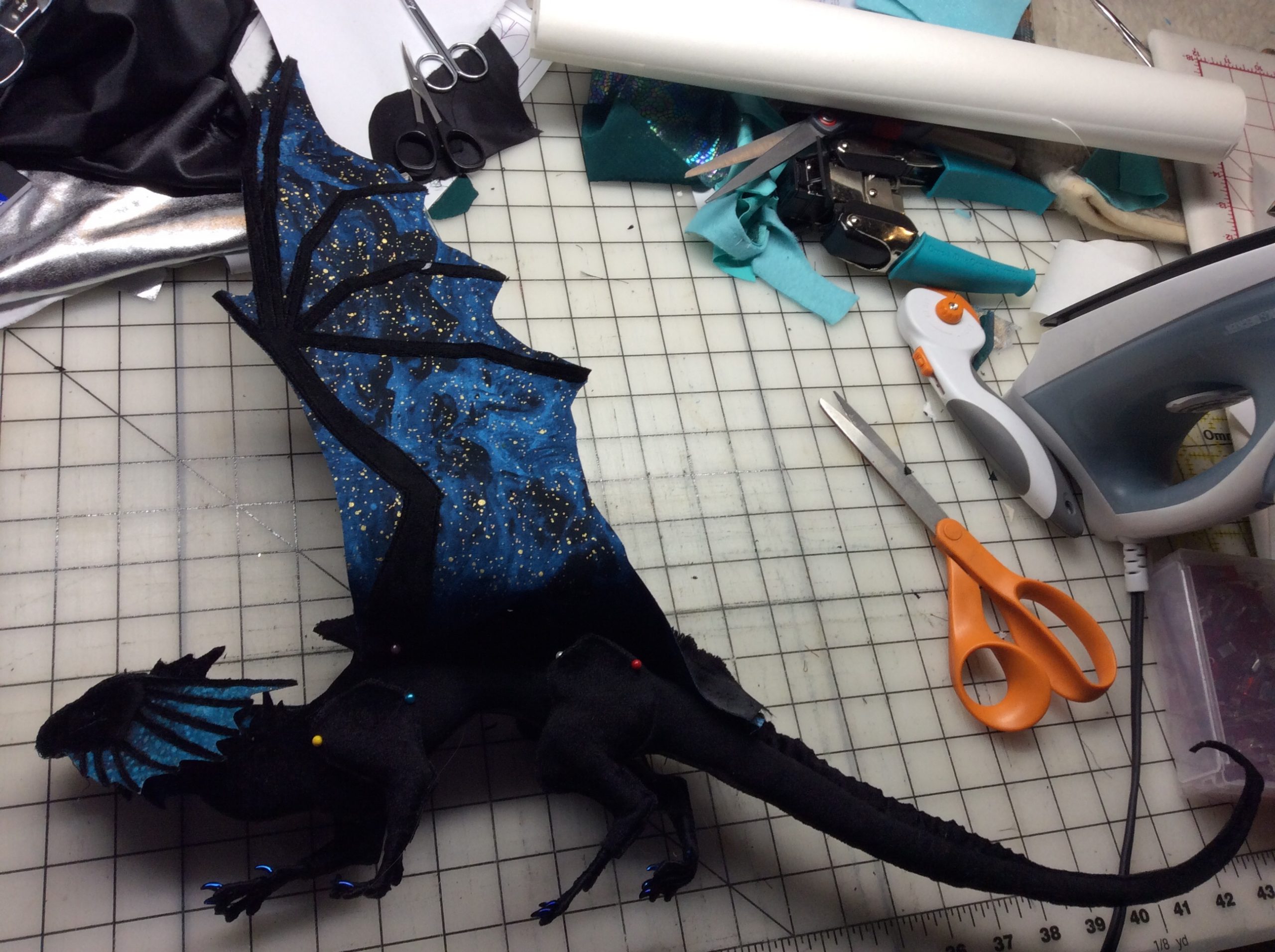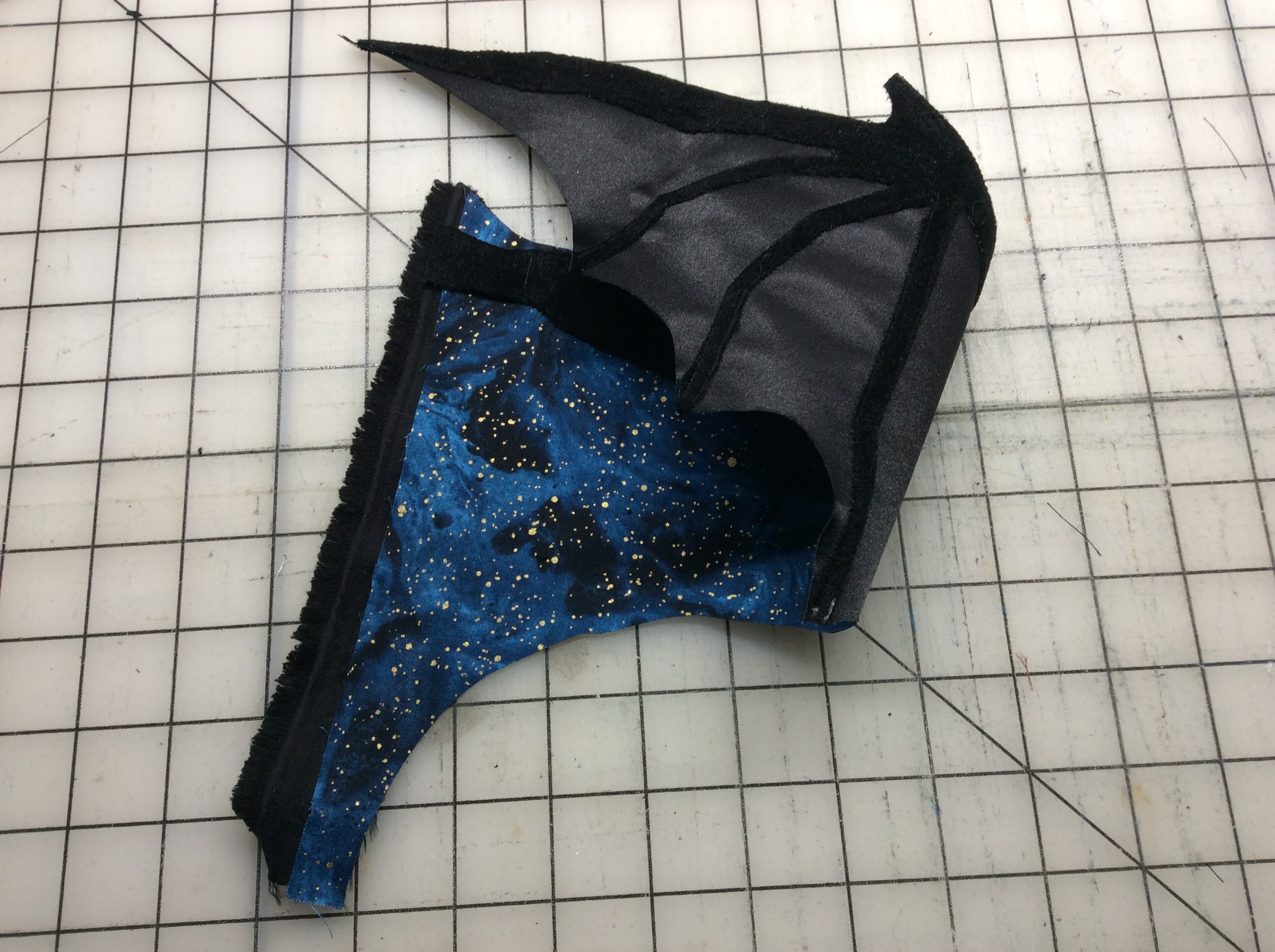 A little light on the updates because I haven't had much to show. I did wrap up the four little beanies that match this, but I'm holding off on the final photoshoot until I have the Celestial Dragon (a/k/a Space Noodle) done. At that point I'll lock the cats in the bathroom for the several hours it'll take to de-hair everything.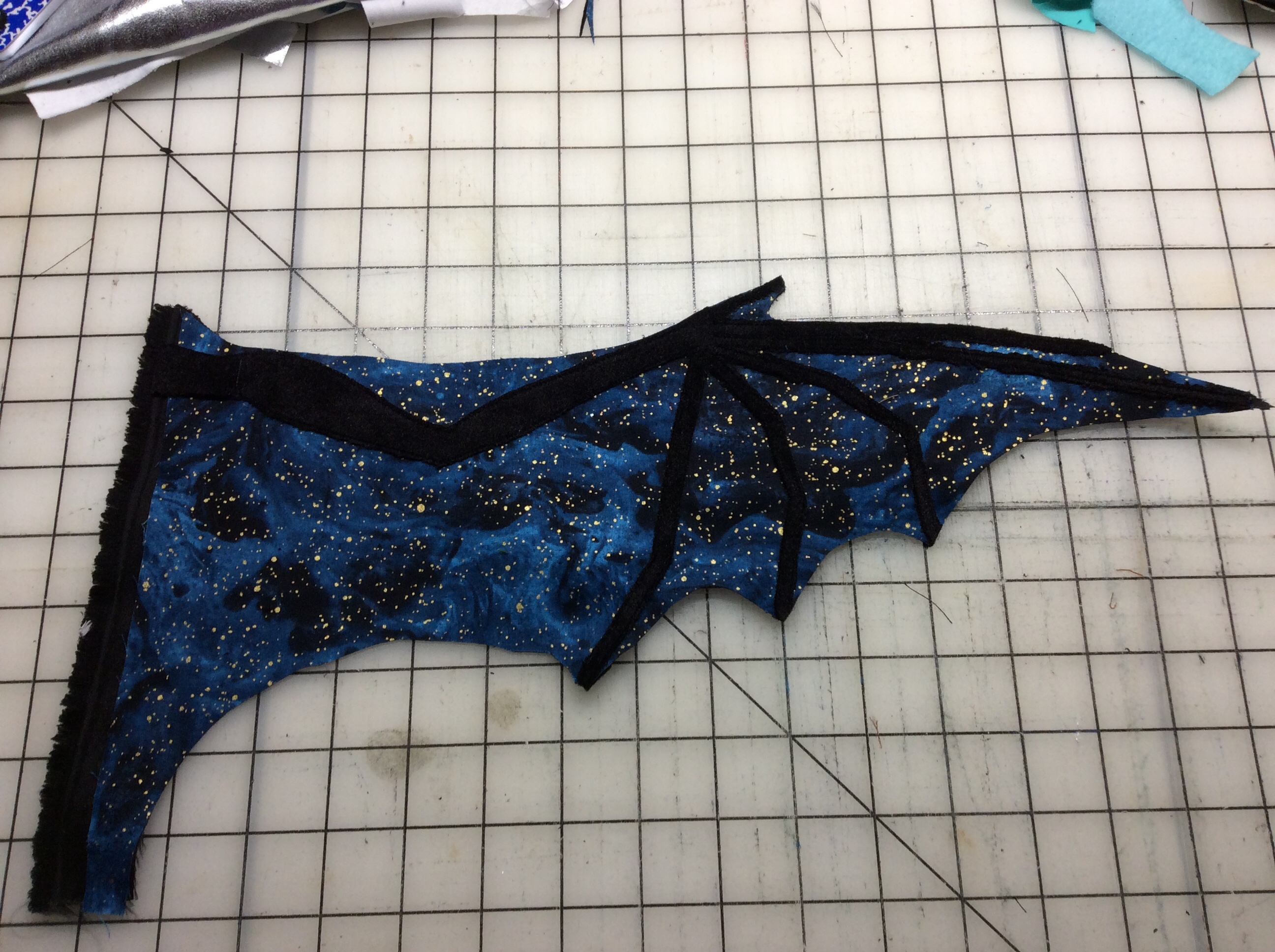 In any event, the alignment was off on this wing but it was enough to play around with armature wire and determine that yes, this will do nicely.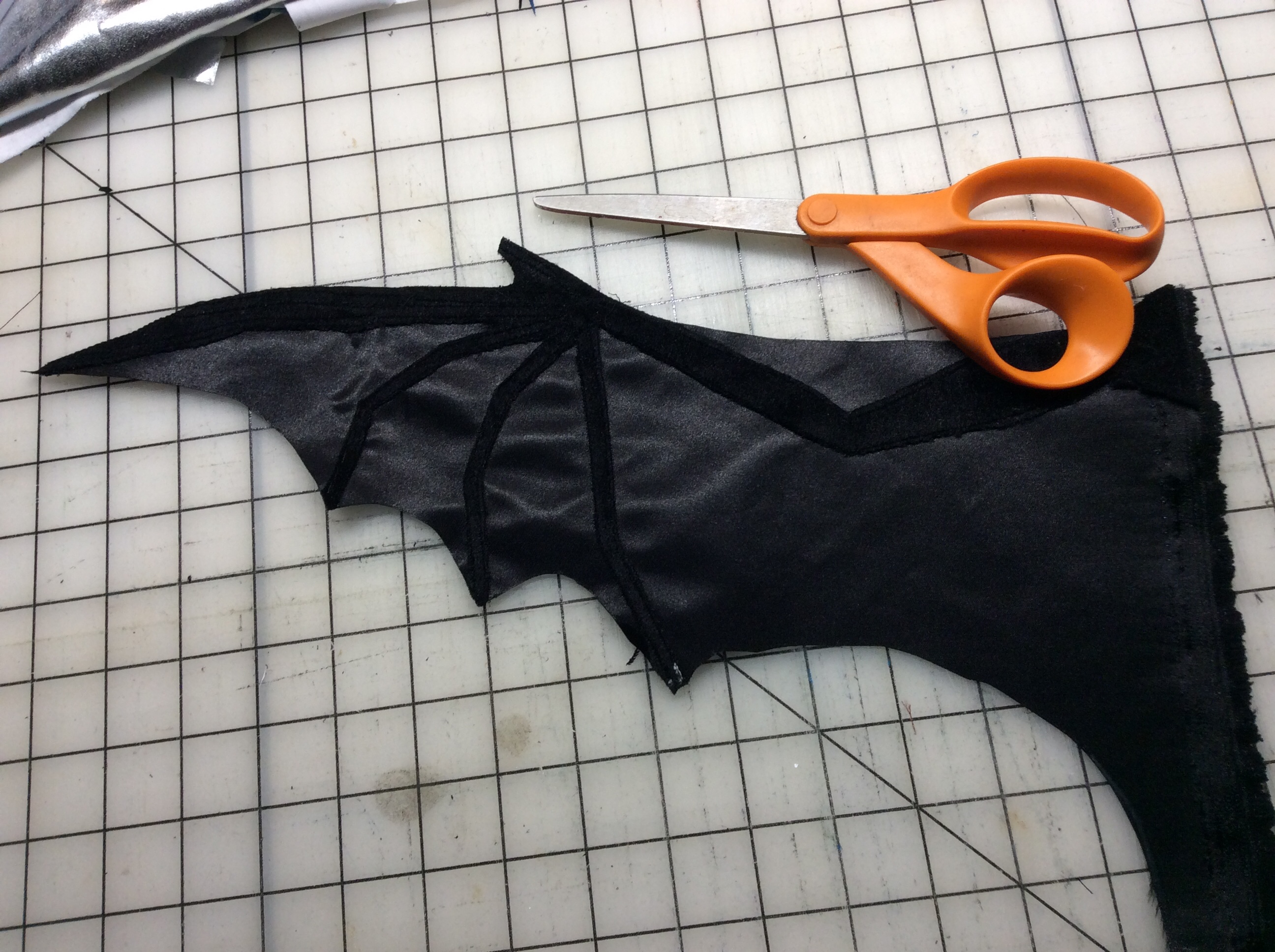 I found a remnant of charmeuse that I decided to use for the backs of the wings. Yes, that was entirely inspired by the minky dragons, but I like how it came out. And unlike the minkies, the underside of the Celestial's wings will show quite a bit.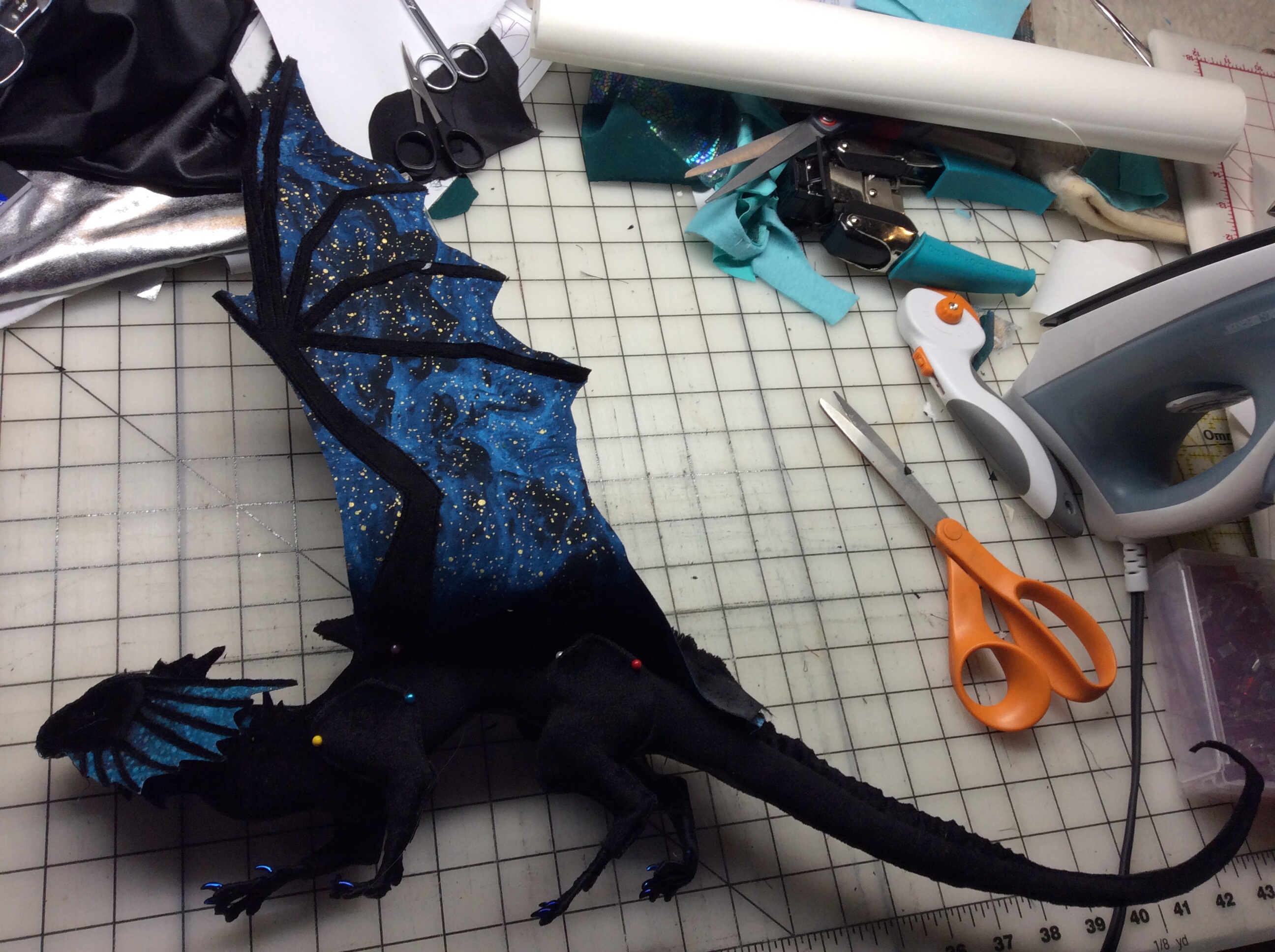 I will definitely have to clean my worktable, nay, my entire house to have space to photograph this critter when he's assembled and standing up.