More standing plush dragons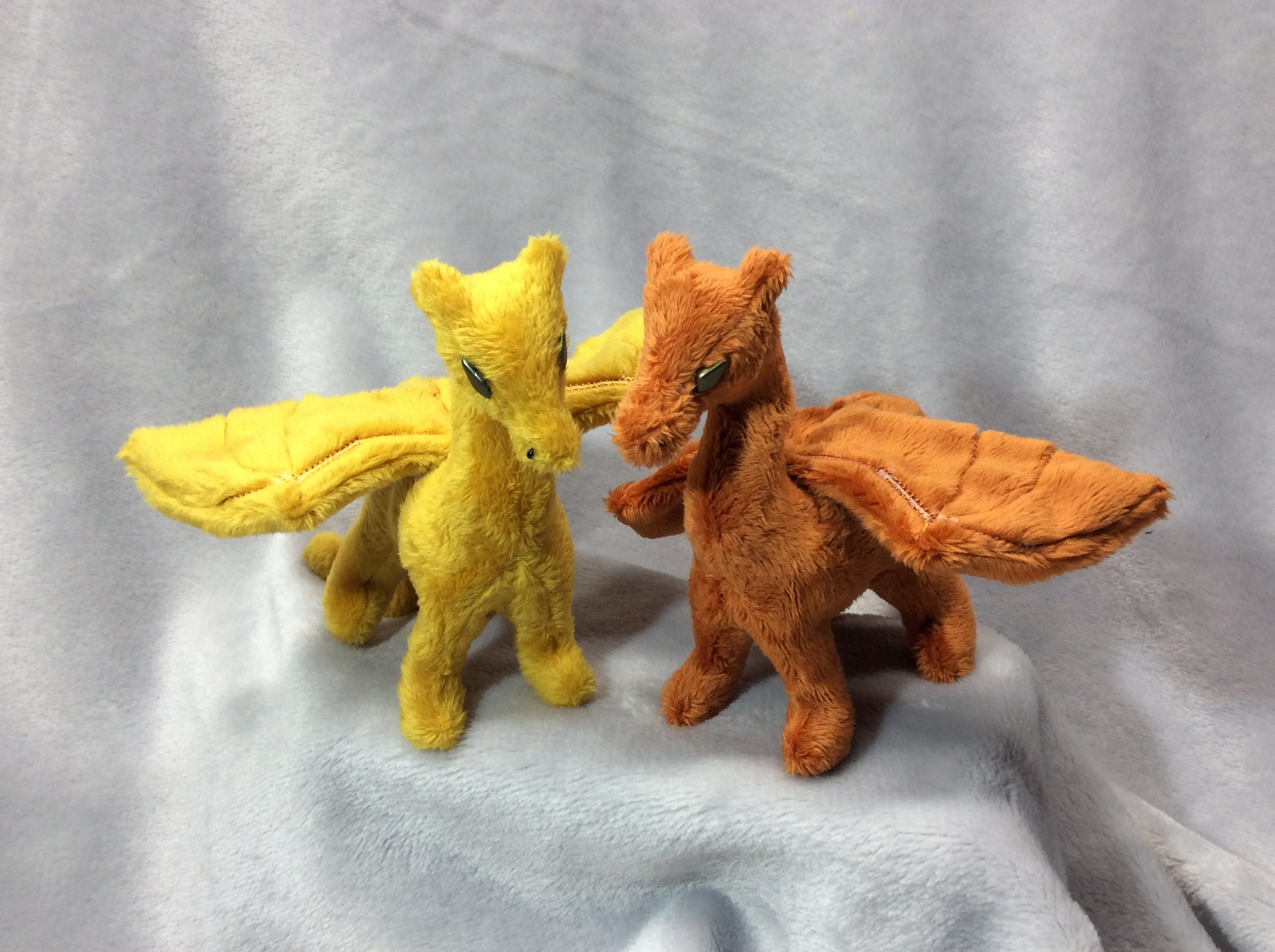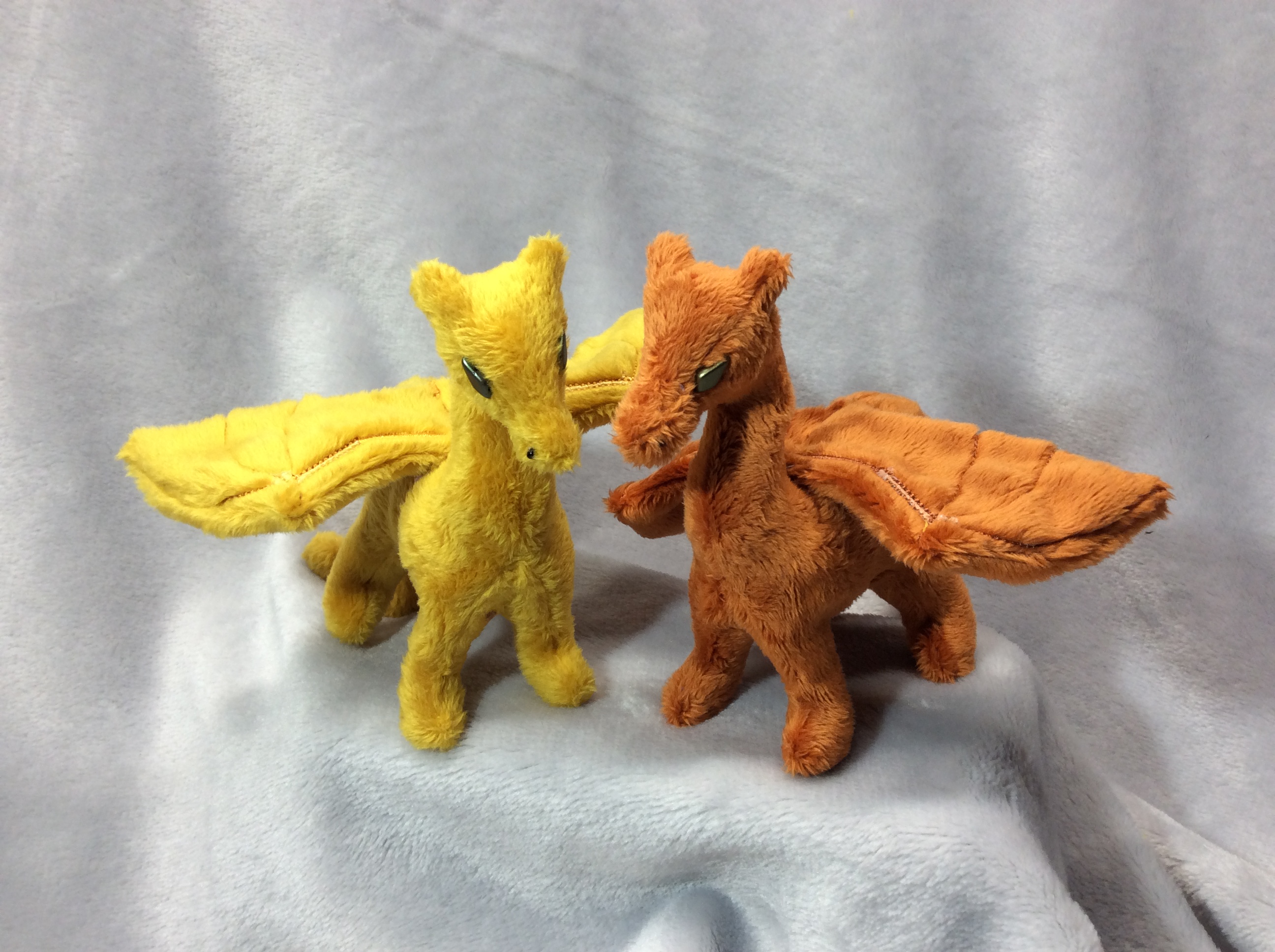 Now that I have a breeding pair, getting the shop stocked with these should go much faster.
All the new colors of beanie dragons have been eating up my time, but hopefully I'll get the conventional machine out this weekend. I'll sew the larger version of these and see what needs tweaked in that pattern.