More composition books…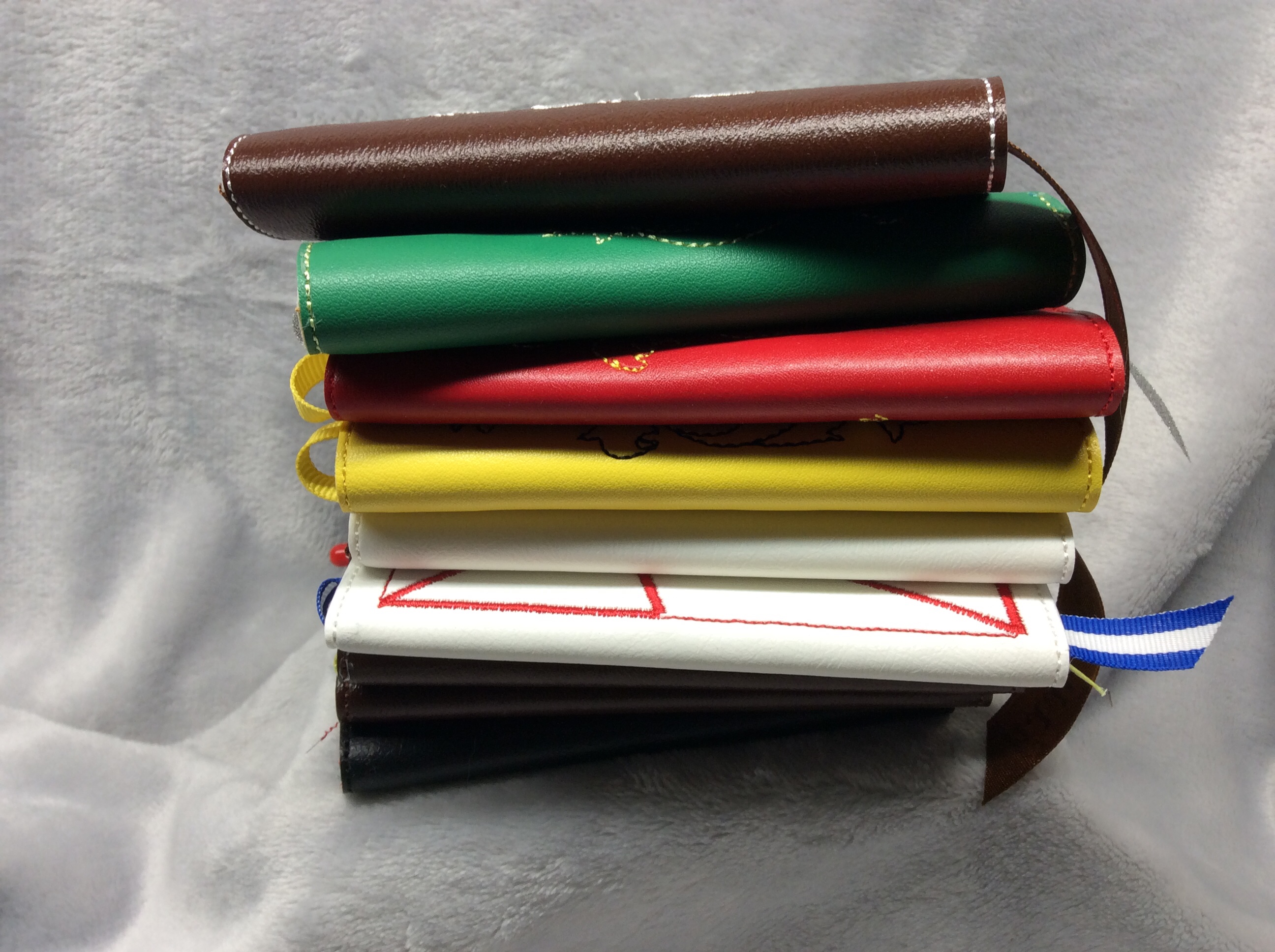 … but no more freebie designs yet, sorry. I've gotten kind of hung up on stitching out other people's designs instead. There are some Urban Threads/Embroidery Library ones there, some String Theory Fabric Art ones, and that's about it. The white sticky-outy one there is a Wichita city flag, so I guess if anybody really wants it I could put that one out there.
Not pictured is the stack of five or six goofs. I promised a Traveler's notebook style option, but after experimenting with it I've decided it doesn't quite work with the mini composition books. It would, but not in a 5×7 hoop – putting the composition book on an elastic instead of tucking it into the pockets means it wants to hang out past the edges of the cover.
If you're sewing on a conventional machine that's an easy fix: just make the cover about an inch wider. But that would push it about an inch outside the maximum size for my machine (at least, until I got around to figuring out how to align things in the 5×12 hoop).
In any event: I've sewn a bunch of them, and am putting them up in the Etsy shop as I get pictures taken. I've also put up the standing dragon plushie listing, though right now there's only one brown dragon in it.