Four art dragons in the shop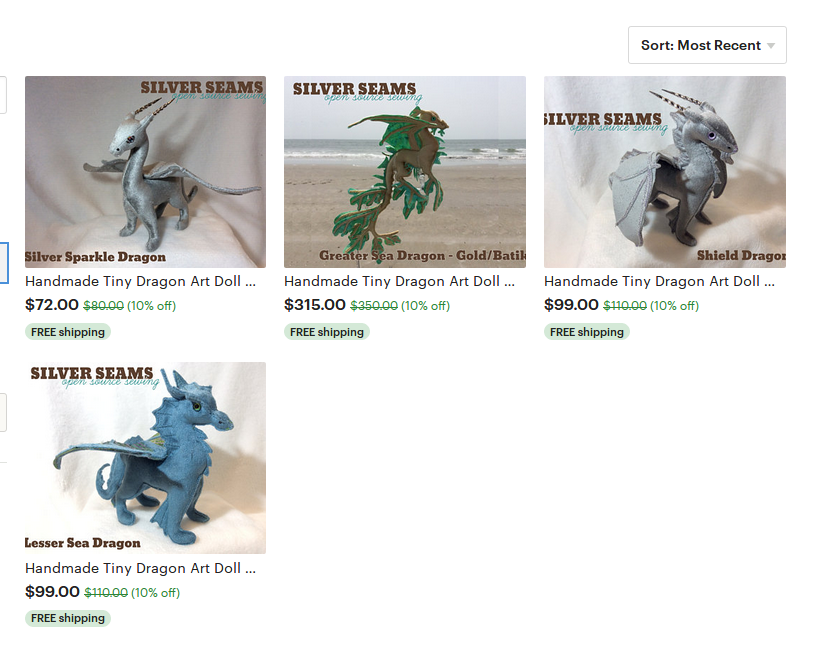 I decided to go ahead and list all four of the finished art-doll dragons, and put them on sale for "Smaugust." (Hey, don't look at me, I don't invent these things.) It's almost two months since any have sold, and I'm afraid the fancier ones are just too pricey. This is a shame because they're really underpriced based on the amount of labor (and RSI damage) that goes into them, but maybe the market just isn't there.
Of course, now isn't the time to decide that… Spoonflower just had a sale on fat quarters and I sprang for a pair of extremely festive crowntail dragons, which are nearly as ornate as the greater sea dragon. So I'll finish the purple one I'm working on and consider taking out some Etsy ads, and if that doesn't work I'll reluctantly move on to something different.