Extremely Festive Dragons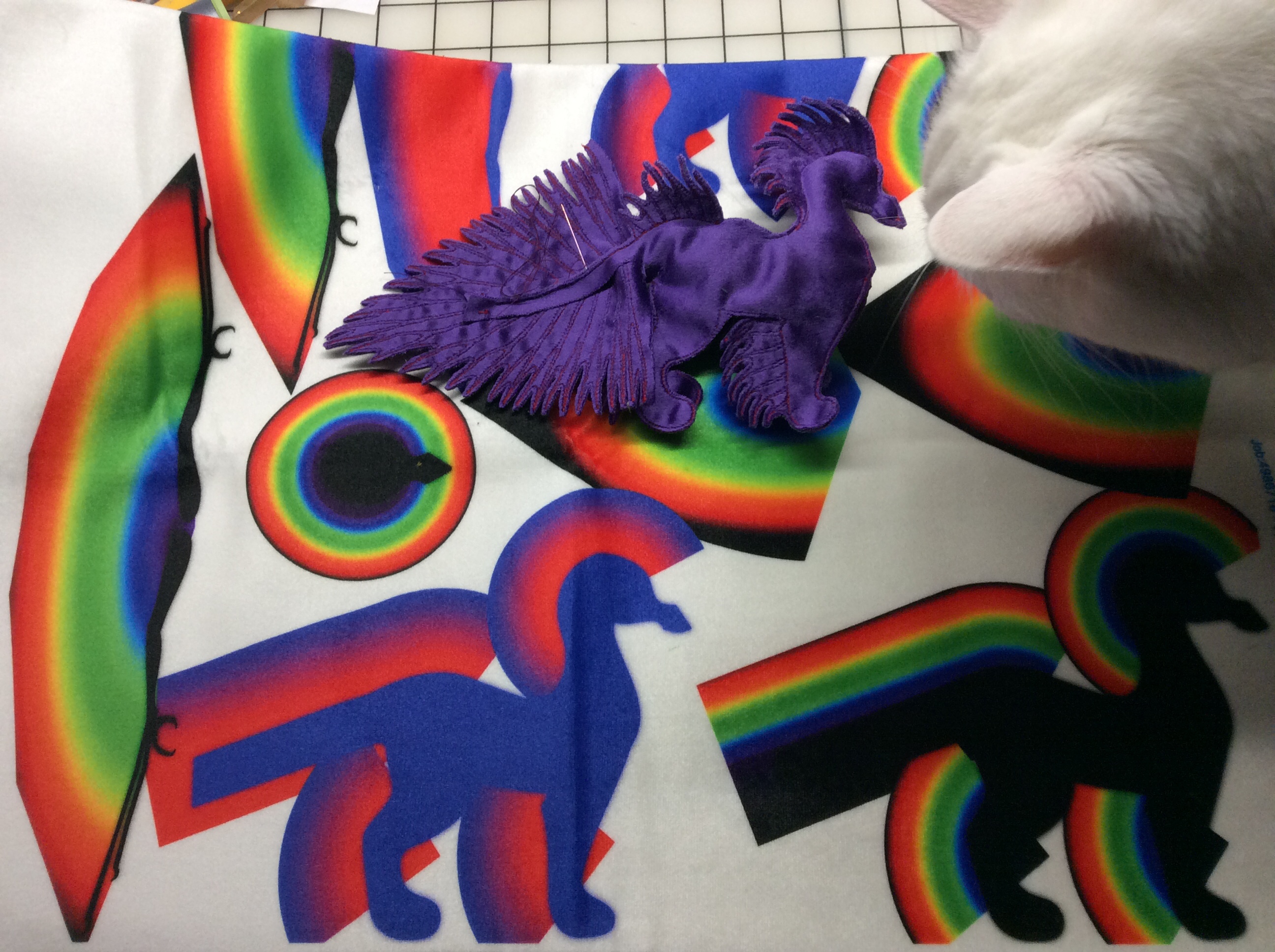 That's the phrase I keep using to describe these guys because, I mean, just look at them. Their "proper" name is crowntails, because they're inspired by the betta fish of that type. The purple one is a little ironic because that's the color a lot of breeders aspire to but, to my knowledge, truly purple bettas don't exist yet.
The blue-with-red is modeled after an extant betta color, and the black-with-rainbow was sort of a "well, why not go all-in?" I probably should have gone with two blue-and-reds, so that if I screw up some parts I might still end up with one complete dragon. But hey, YOLO, right?