The return of Teddy Pig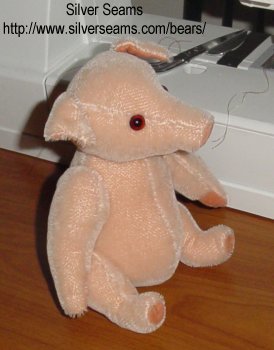 I was contacted on Etsy by someone who'd found the Teddy Pig pattern on a Russian Facebook site and wanted to pay me for it. It's always been a free pattern so, as long as folks adhere to either CC-BY-SA or CC-BY-NC, it's legal to share around, use to make and sell stuff, etc.
It hasn't been on the site for awhile (the Queen of Unfinished Projects has been planning to revise it, add instructions, etc. etc.) but since any availability is better than none, I finally tracked down my old site mirror and copied the text and pictures in.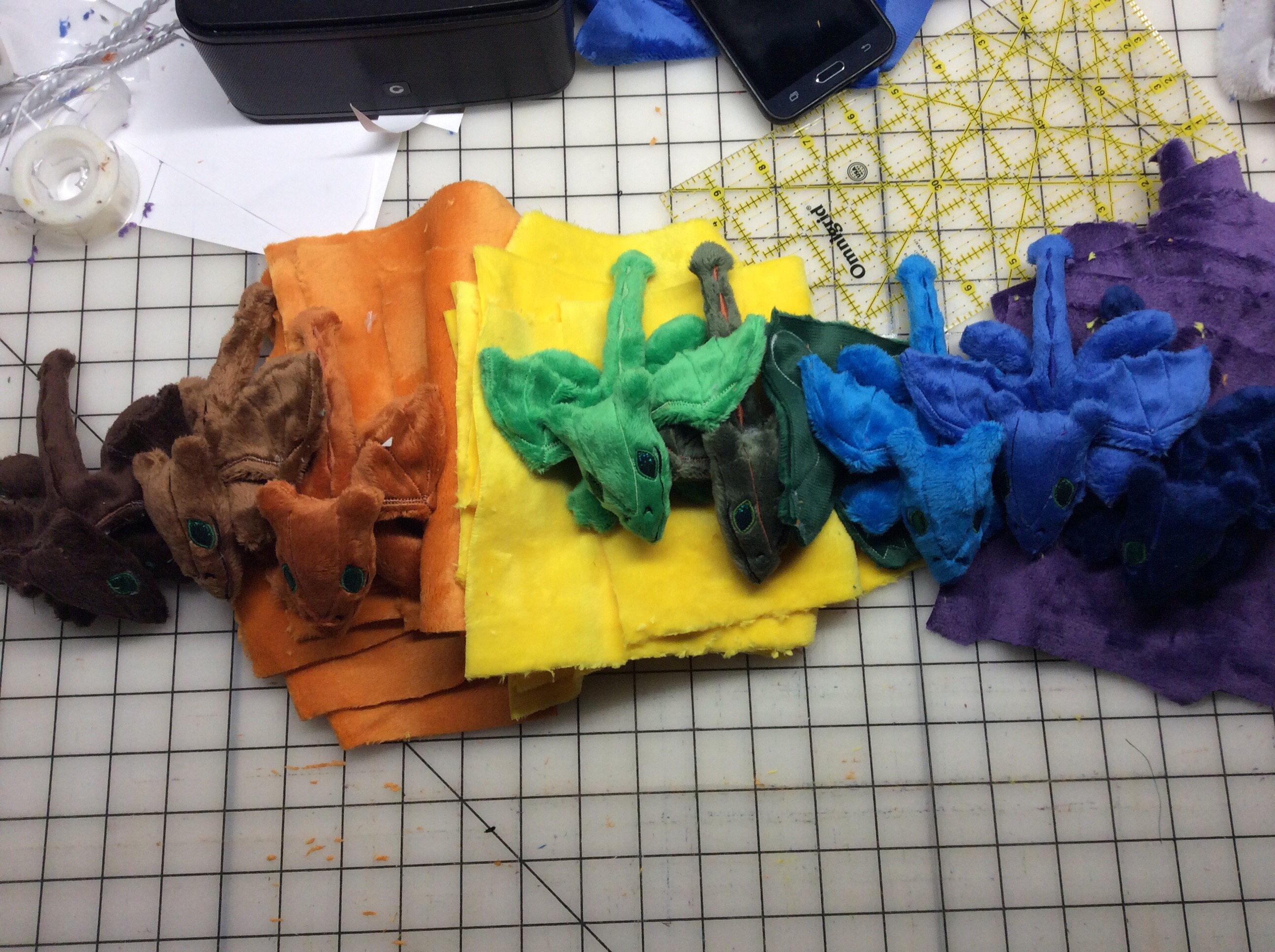 In theory, my task for today has been stocking new colors of beanie dragons. You can see a couple of new blues there, and UPS is bringing me French blue today which I'll run along with the purples. Pumpkin and canary are cut and will happen sooner or later. I've also been working on the shop software and getting all the minky colors into it. If you're curious, you can see all the potential dragon colors here, though as I write this nothing is "in stock" – they're all still sold through the Etsy shop.