Warframe Snap Tab: Clem The Grineer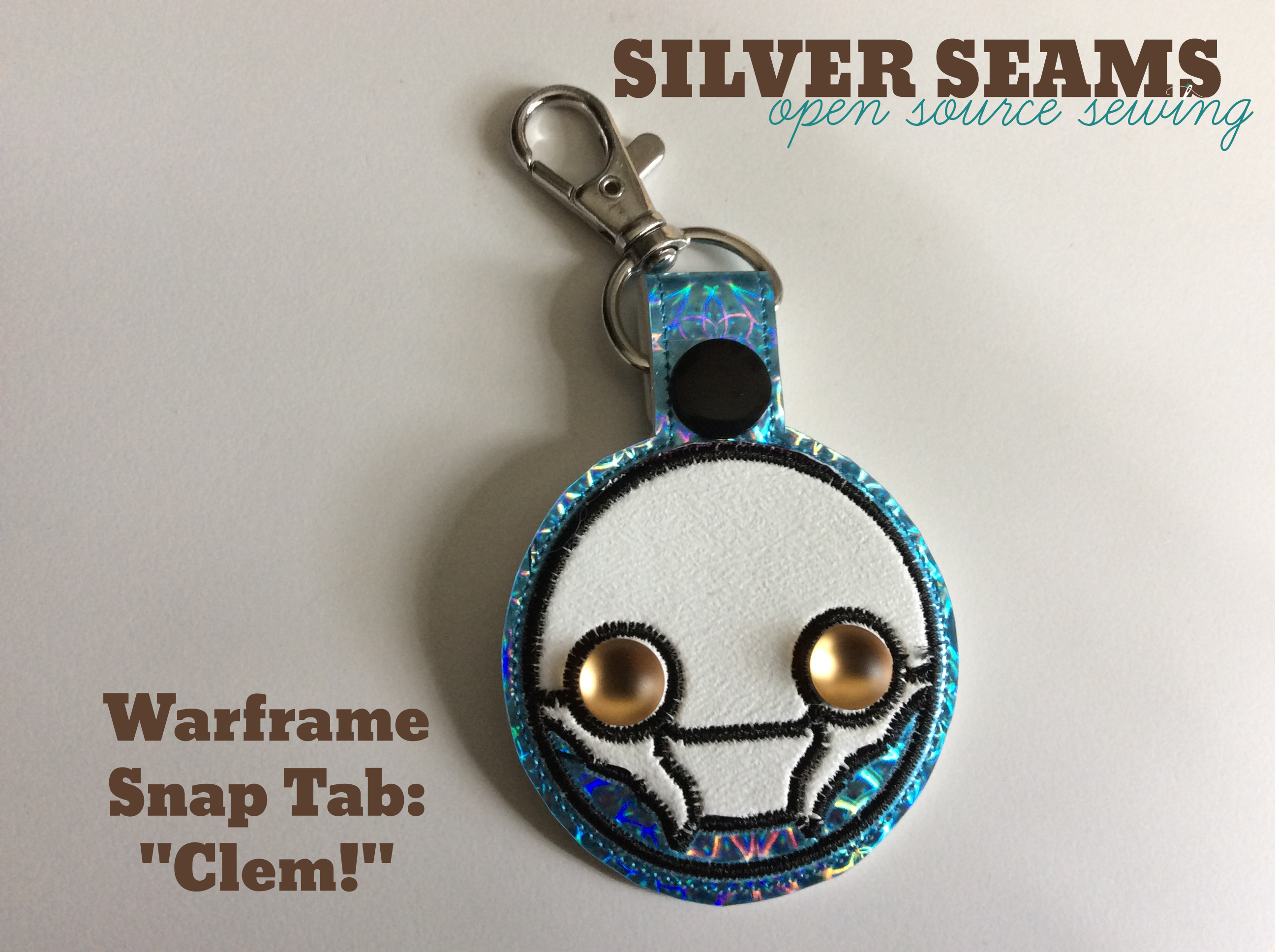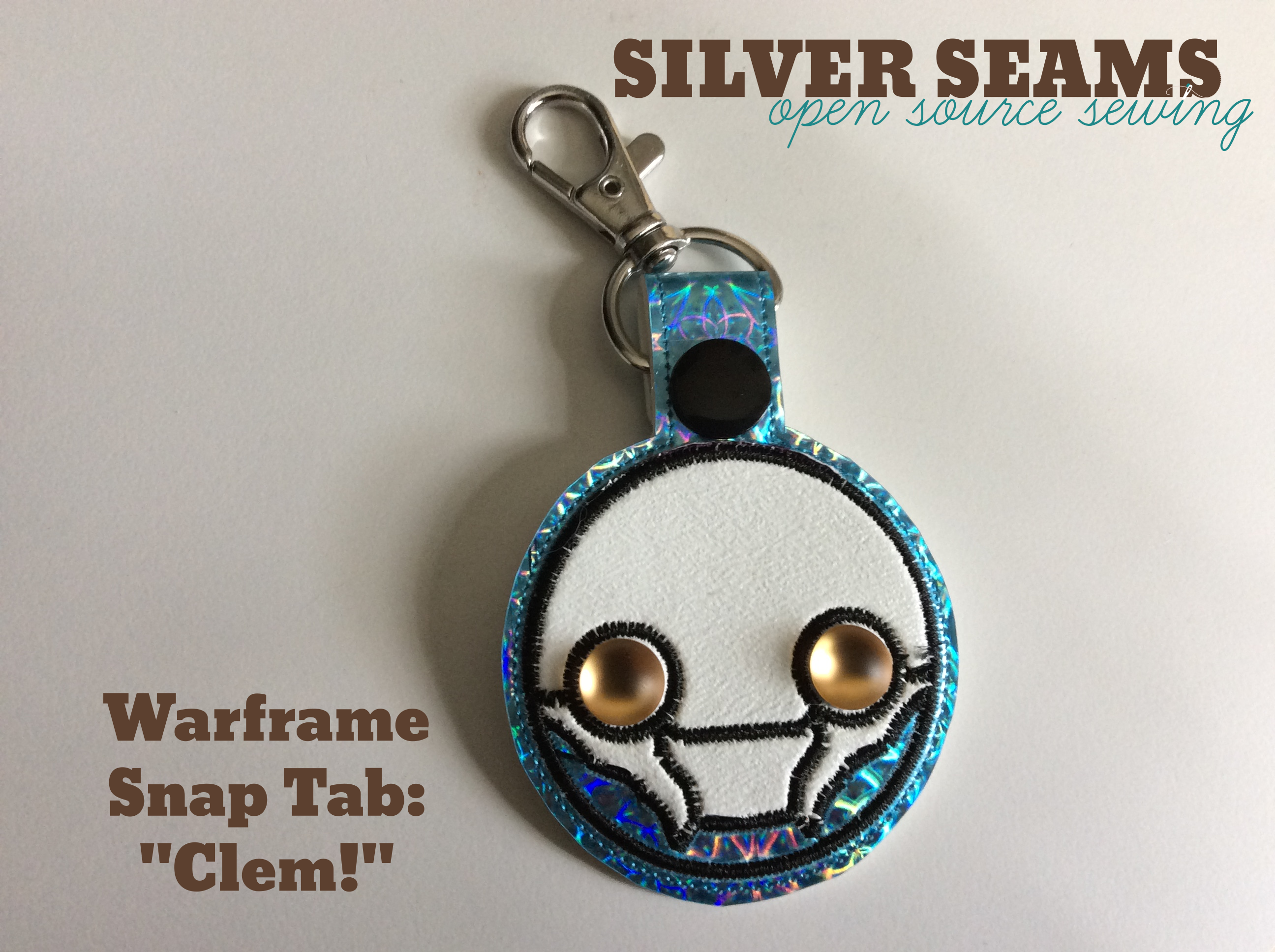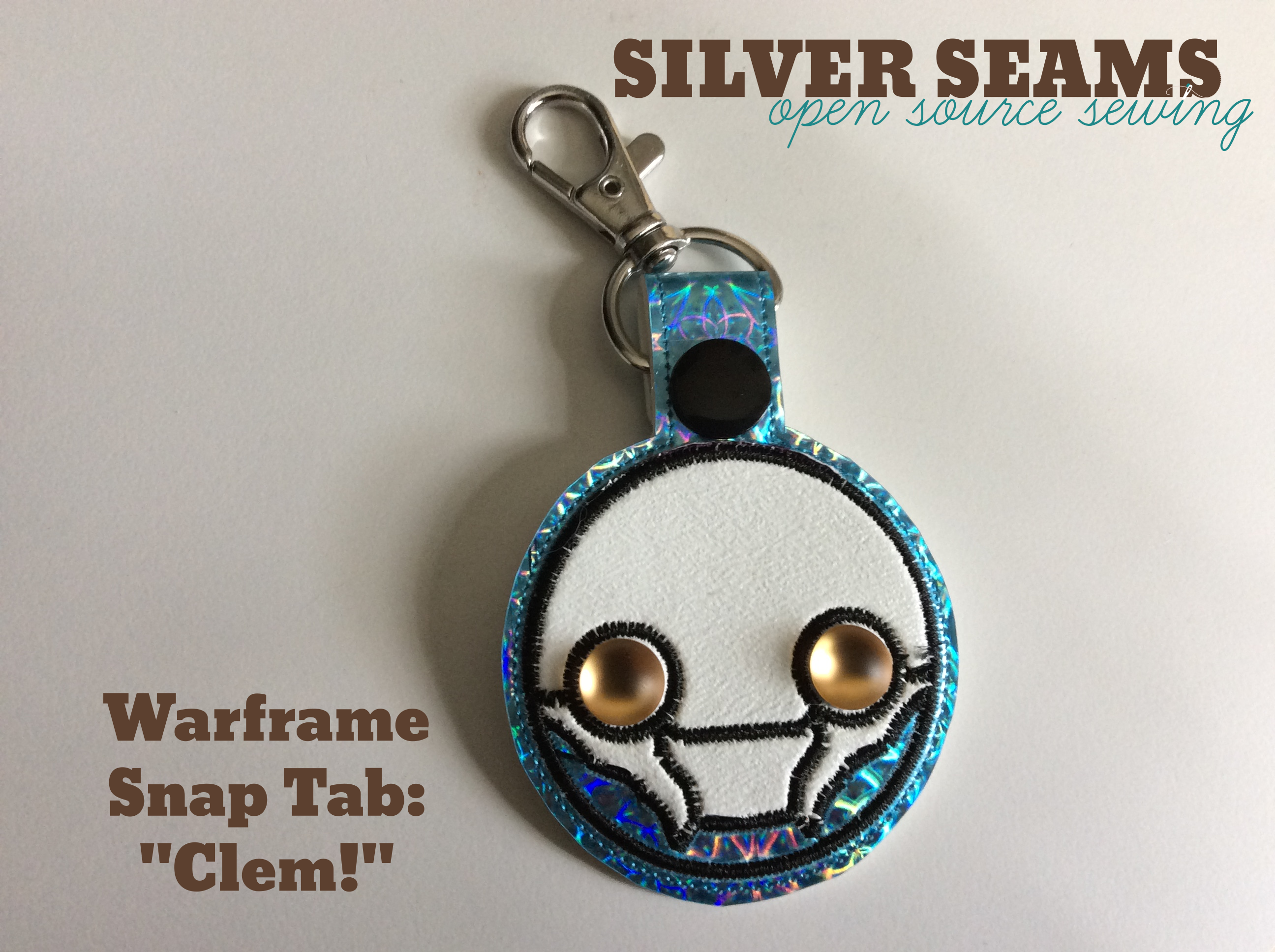 If you don't know what anything in that subject line means, it's okay. It's a Warframe thing and you can basically skip the whole rest of this post.
I only roughly know what it means, but Warframe is the new obsession in my house (and I'm not even talking about the teenager). I was regrettably behind the times and got my husband an Overwatch LEGO set for Father's Day awhile back, so I whipped up a snap tab to make up for it.
The files are on the embroidery files page as usual. There's an instruction file in the archive, but it's pretty straightforward. If you're not using white vinyl, there's a template and placement stitch for an applique. Advice: if you use hologram vinyl like I did, use non-holo stuff for the back like I did, or prepare to go blind trying to cut the thing out through the dazzle.
I have a stash of 10mm cabochon rhinestones I picked up on clearance as possible dragon eyes, so I scaled the design to that. If I was buying them for the project, I might pick up 8mm instead. These are clear matte, but gold pearl would work too, or regular faceted rhinestones if you can't find cabs.