Stargazer dragon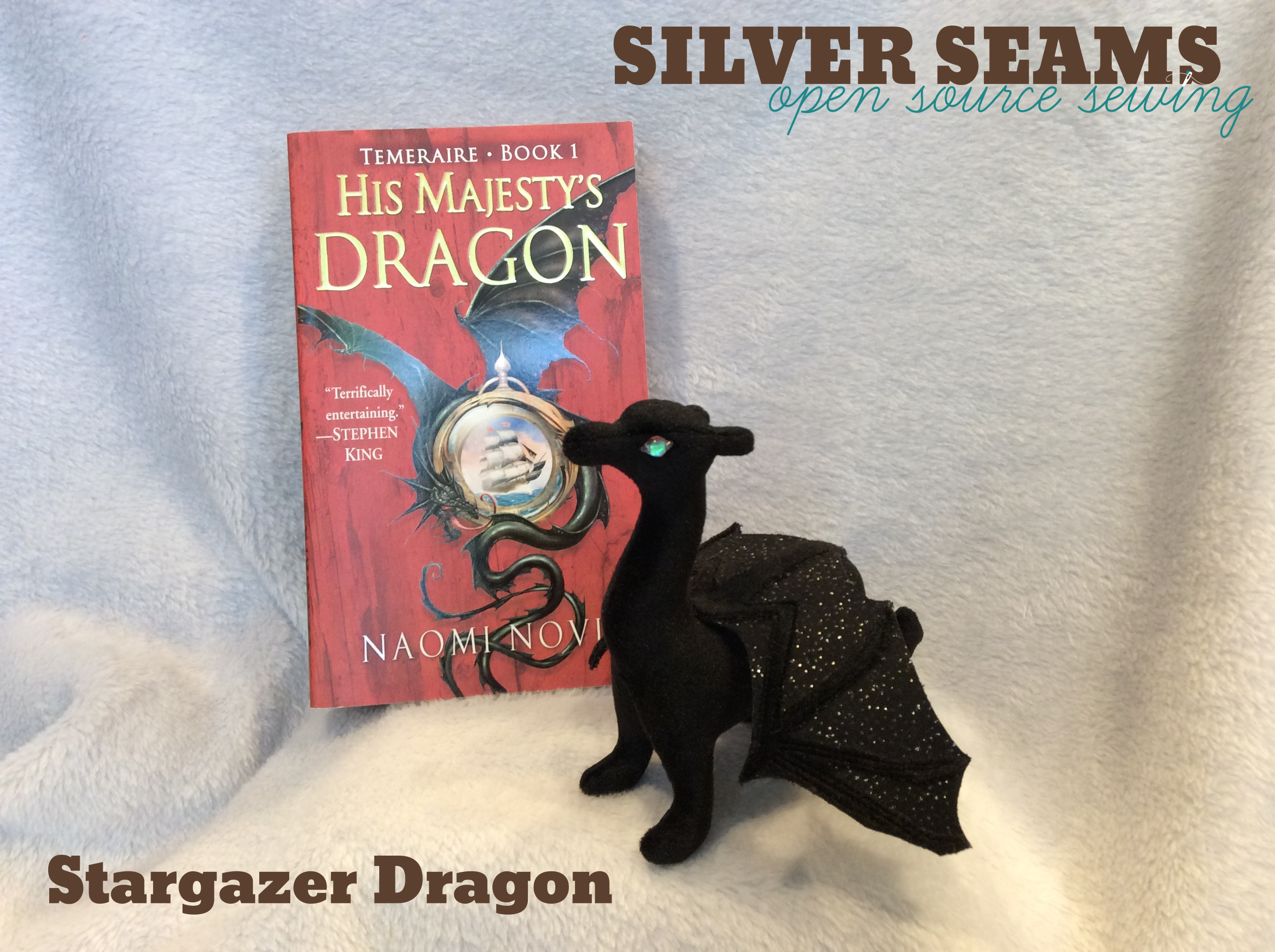 I'm still working on the project I hinted at last post, another art-doll dragon, but I decided to make and list a less-ambitious one in the meantime. I have some regrets about my choices on it – not because it's unattractive, but because it was soooooper-hard to photograph with my limited setup.
I had to make sure the black velvet didn't just end up as a silhouette. I had to make sure the wings sparkled. I had to make sure the eyes flashed some color (they're clear AB glass beads).
And most difficult of all: I had to get every bit of cat hair and minky fluff off the darn thing. (I was only mostly successful.)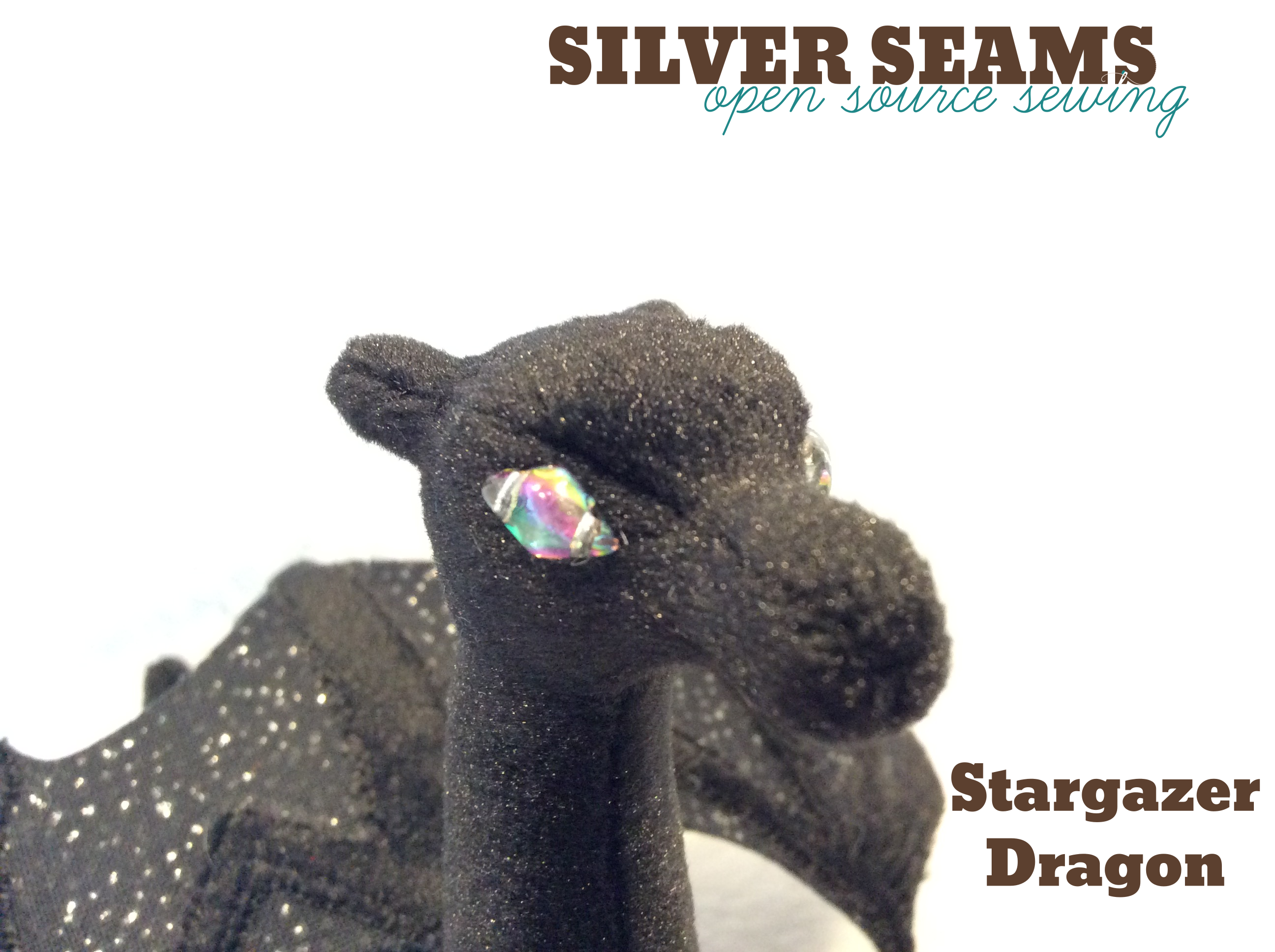 Sometimes I just let it blow out the exposure for the sake of seeing detail.
Anyway, the work-in-progress one is another gold so at least that part won't be a problem, and I ordered an adjustable stand so hopefully posing it won't be a problem either (it's not a free-standing one). But since it's a sea dragon I'm super-tempted to visit a beach and get some outdoor pictures with it.