More dragonrider snap tabs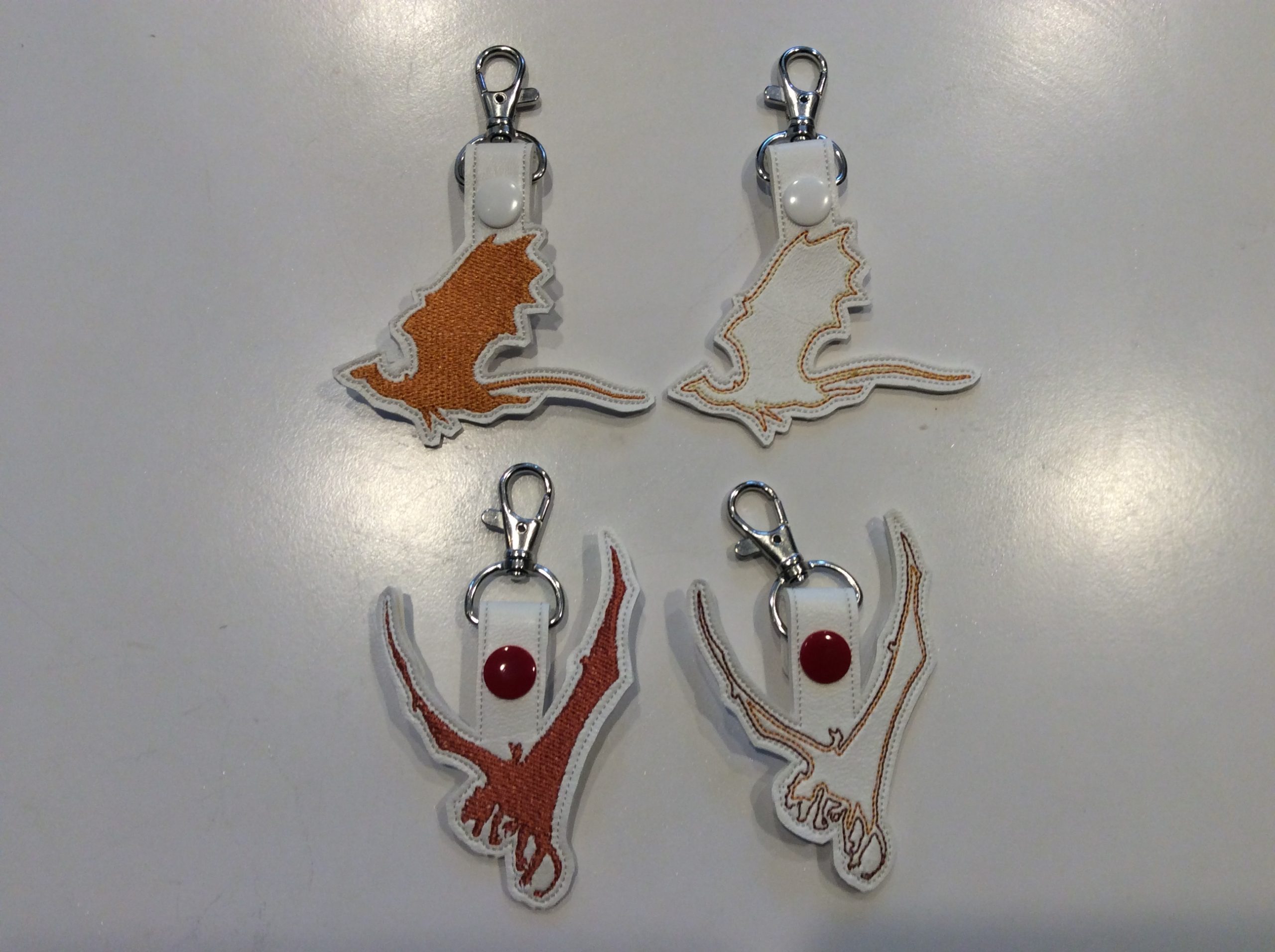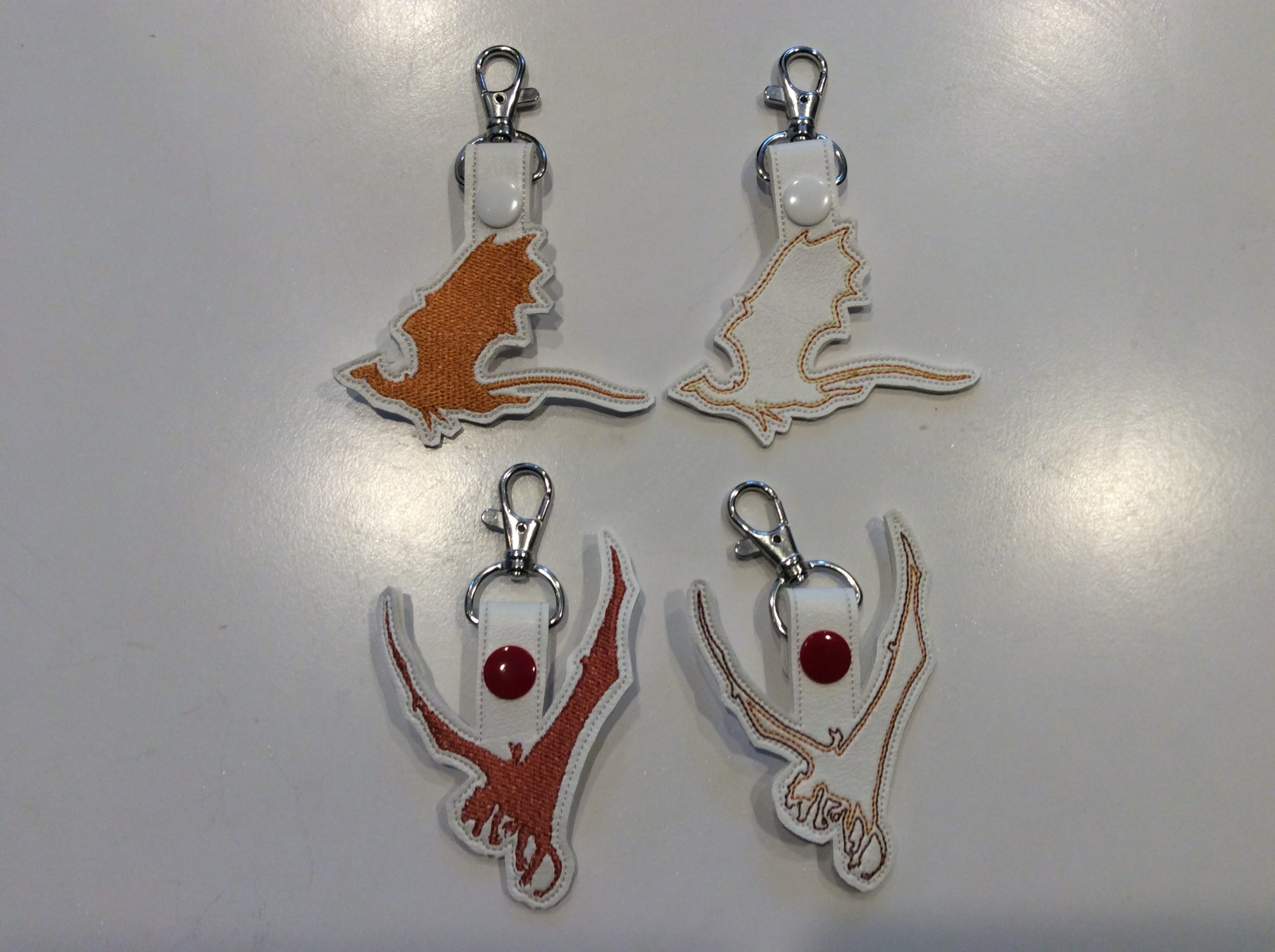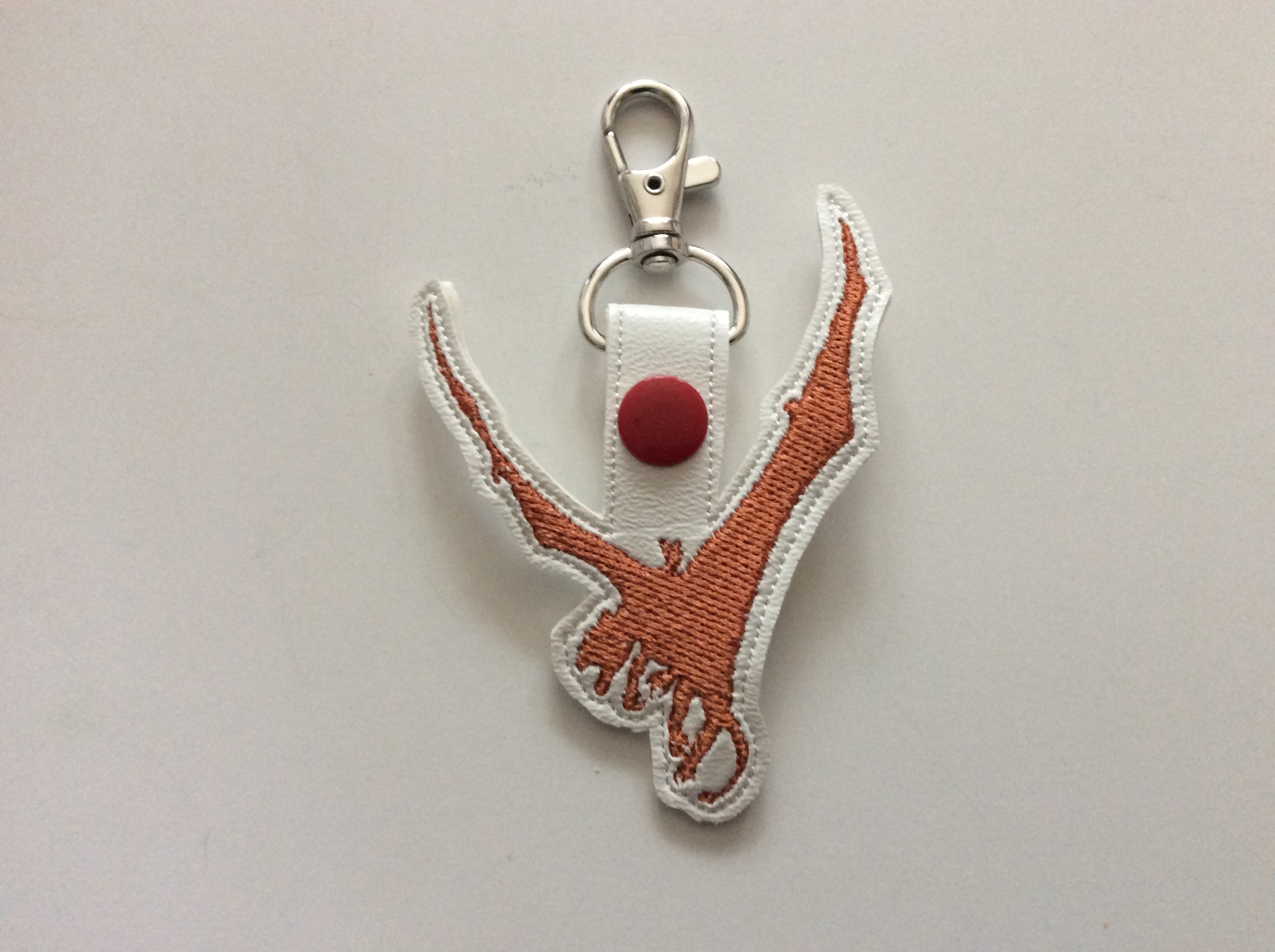 I sold the last of the Pernese dragons in the Etsy shop this weekend; there are still a couple of non-Pernese ones left. I'll restock a little when I make the instructional photos for the design, but that'll probably be it (though the kid has expressed a little interest in piecework, and presumably they'll be available from other sellers using the design).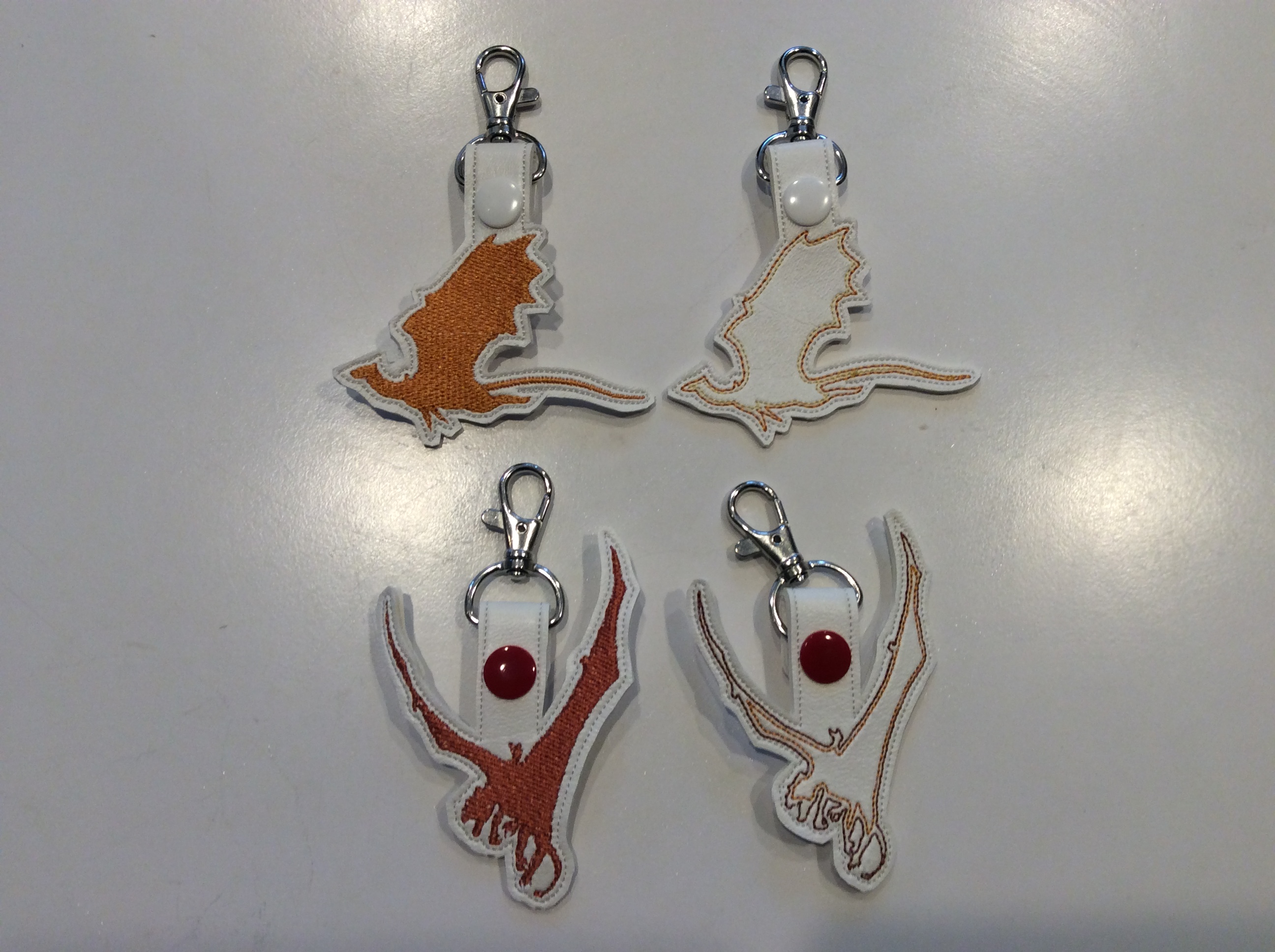 In any event, it was to a repeat buyer so since she already had a Renegades of Pern key fob, I needed a second. This one's the primary dragon of the cover of Dragonquest so he's a little more detailed (more than the stitching can capture at this size). I've put up all four variations on the Dragonrider Snap Tab page.