And now for something completely different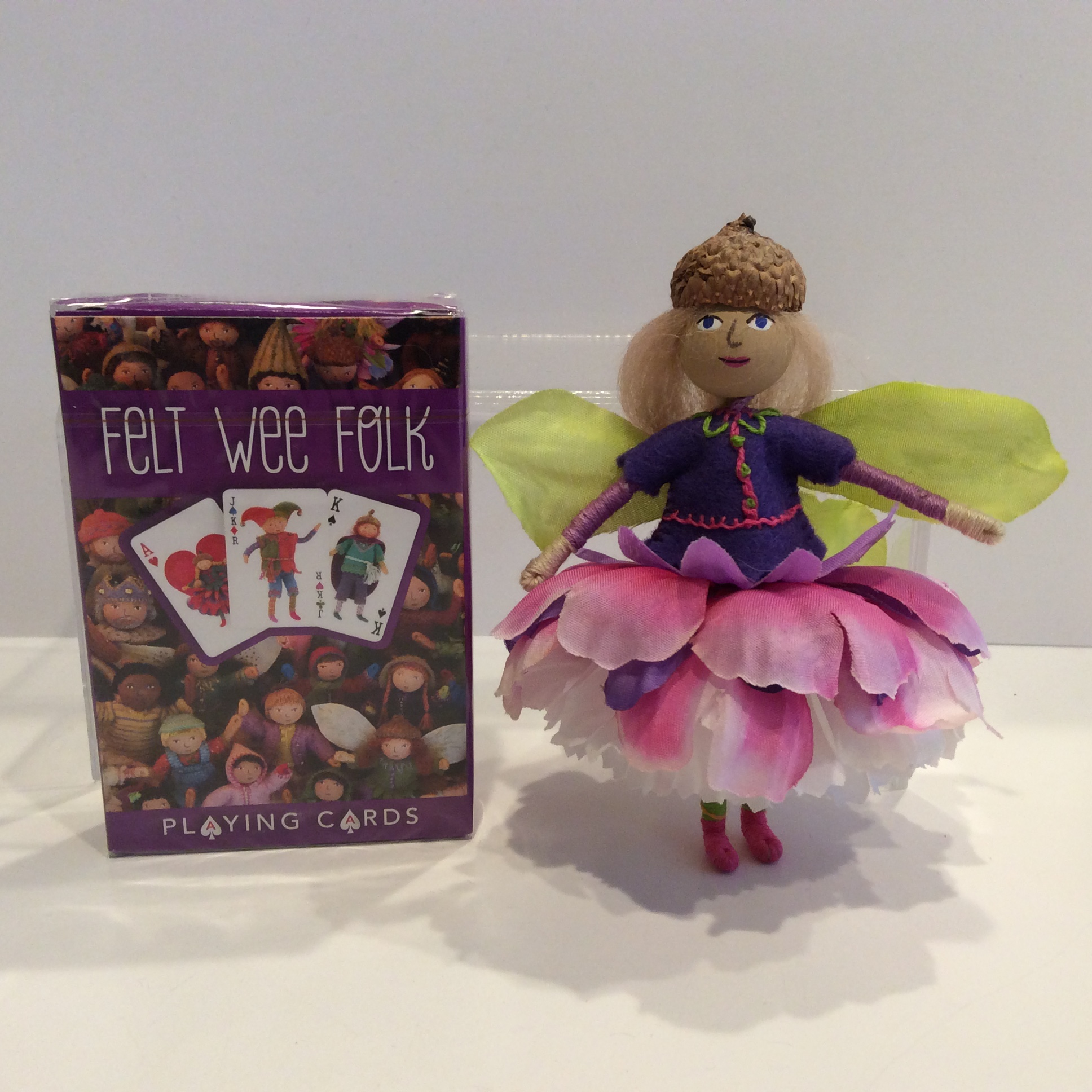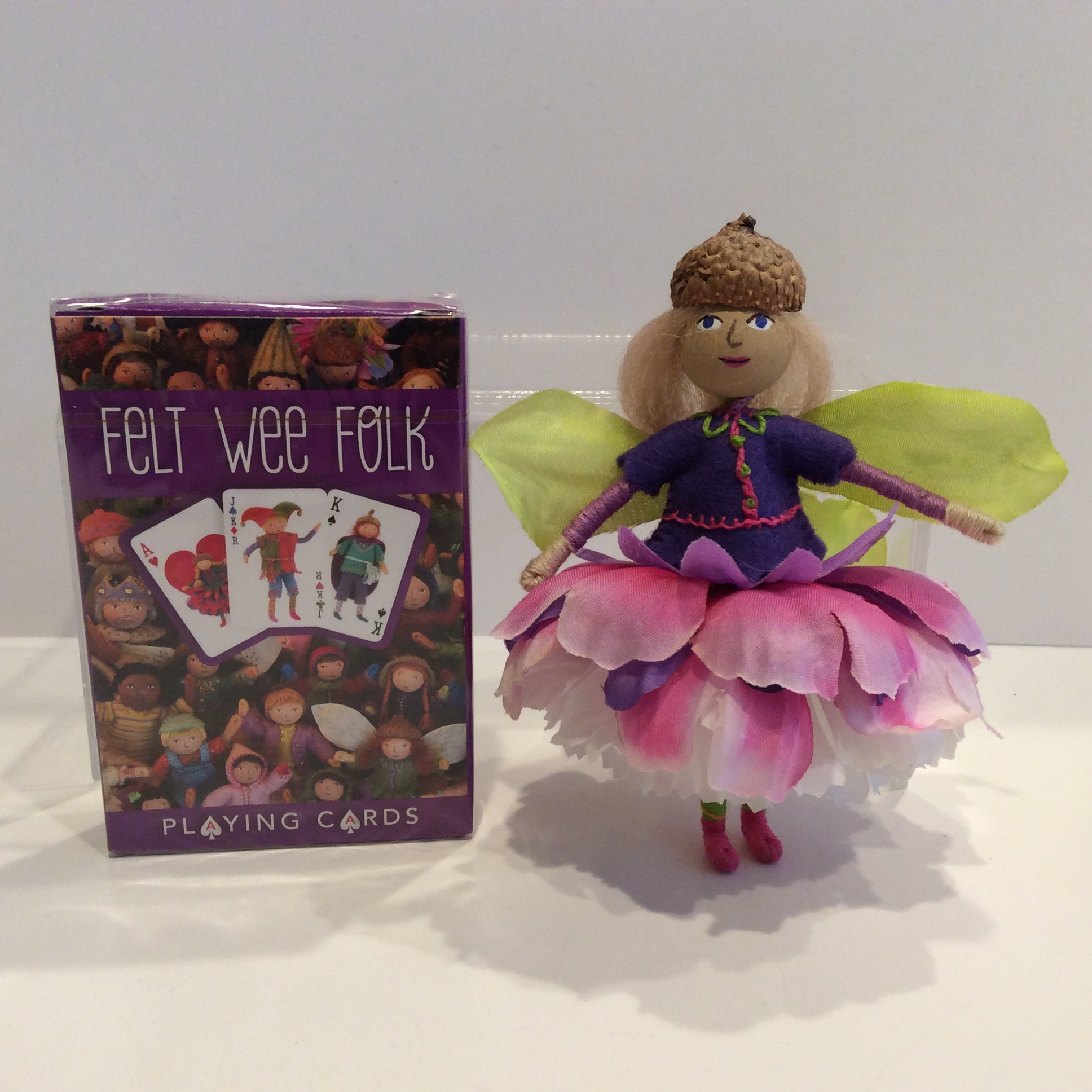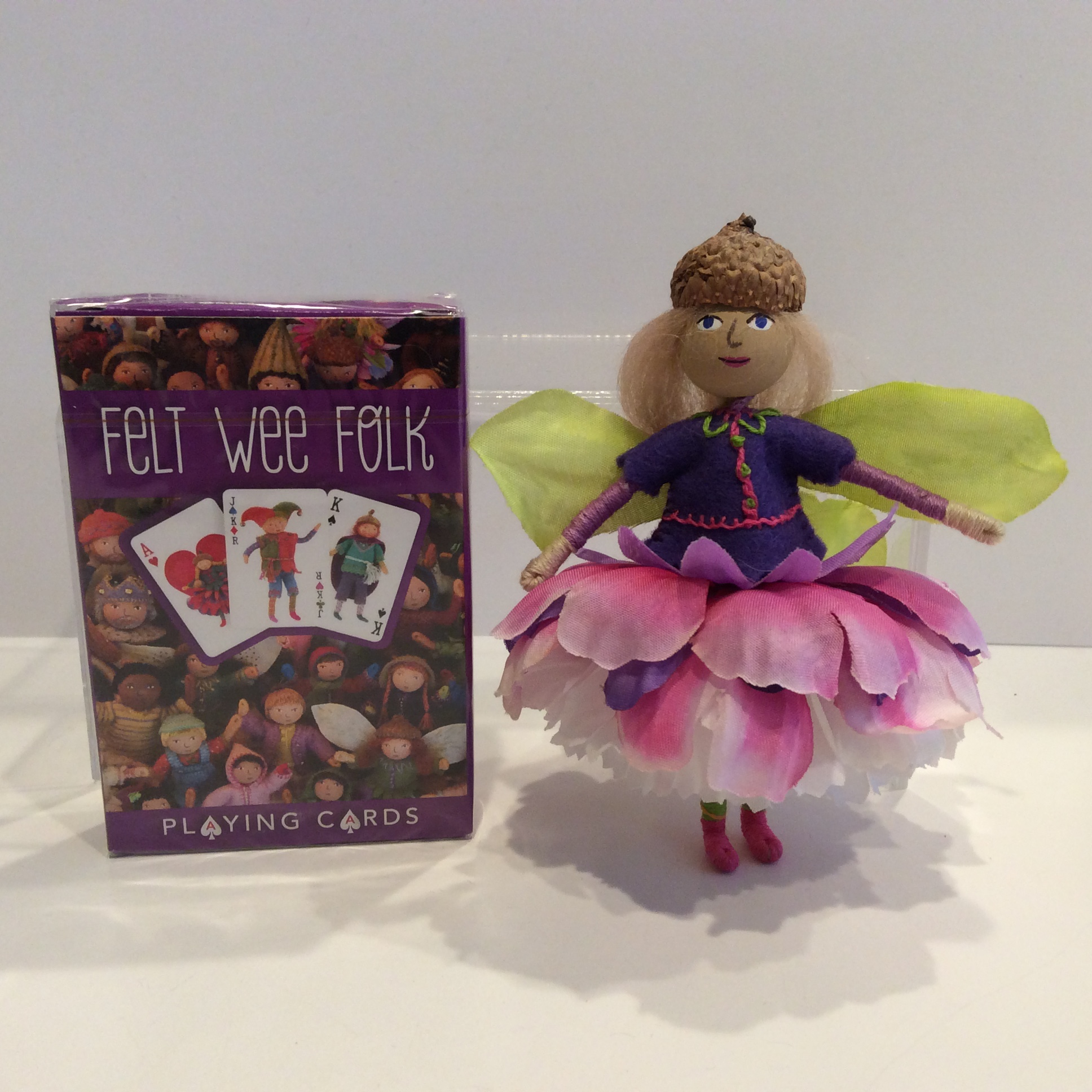 I have had Salley Mavor's Felt Wee Folk📦 how-to book for quite awhile, so when she made a deck of playing cards with said felt wee folk on them I snagged a couple for gifts, with the plan to make a doll to go with. And then panicked because I canNOT make faces on round beads, and all my past wee folk have had just two dot eyes (channeling my Amish ancestors). But not only did I have to make a face, I had to make one THAT WILL BE NEXT TO SALLEY'S FACES.
The result is… acceptable. And let's be honest, moms are very forgiving when it comes to handmade gifts, right?
If you're unfamiliar with Salley's work, let me having the pleasure of introducing you to Wee Folk Studio. It is not just cute little flower fairy dolls; there is some seriously amazing art.