Orcas!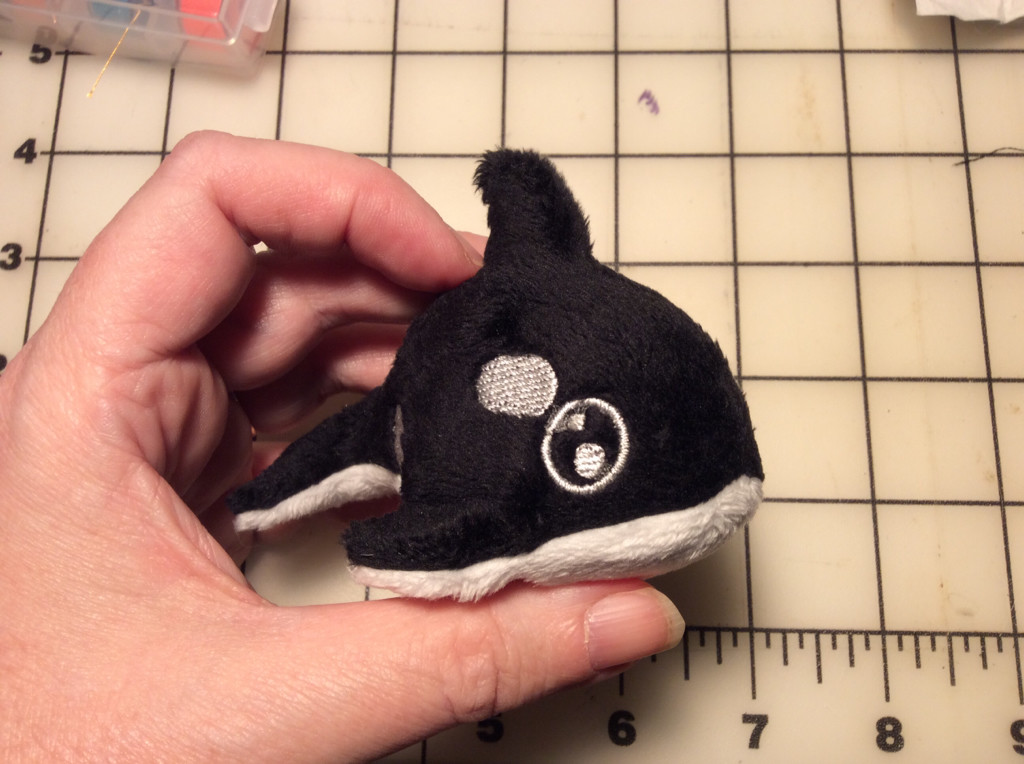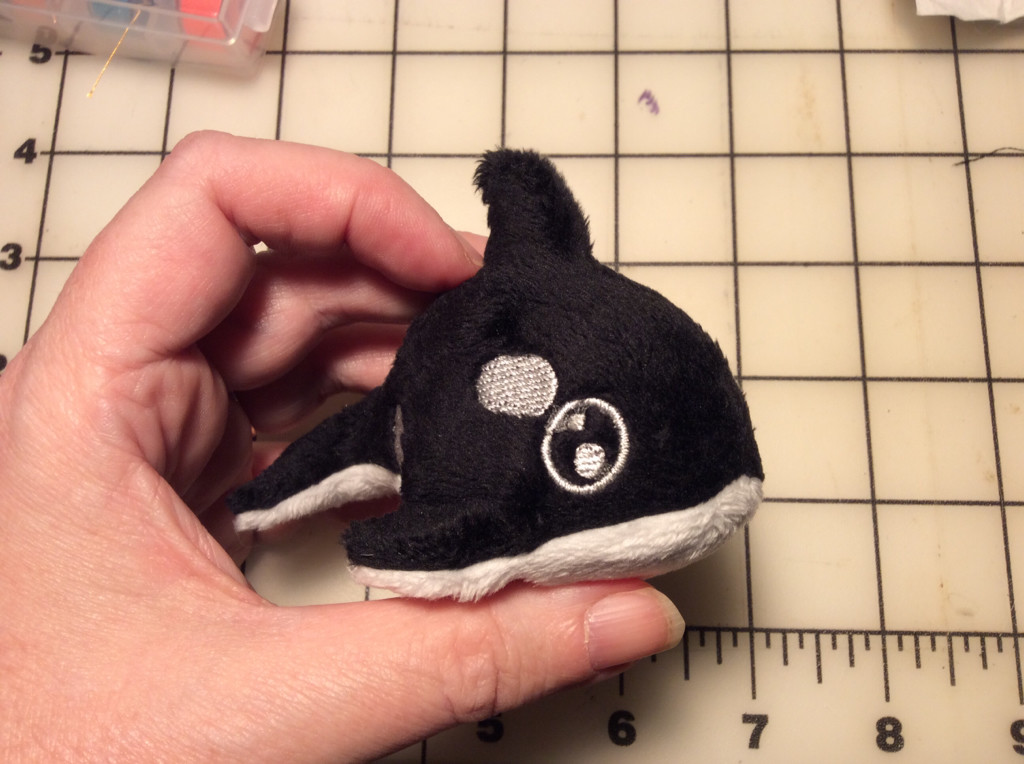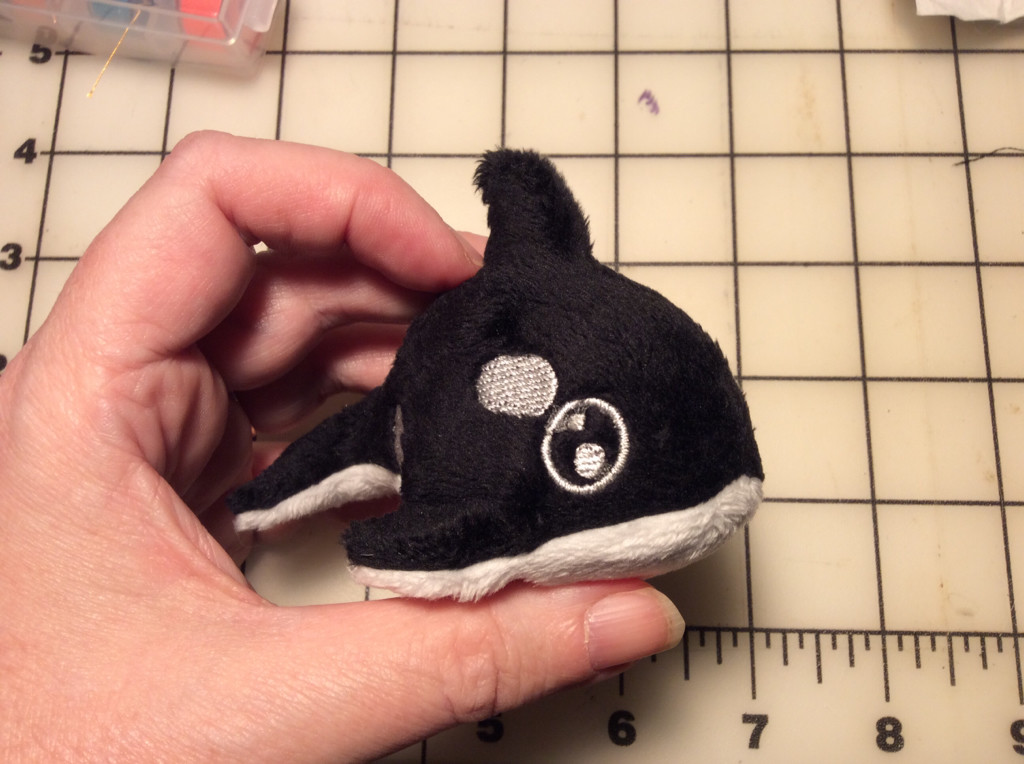 I've been learning my way around Etsy, and have made a couple of sales (two plush dragons). I still think my future there is mostly in pattern downloads.
This one was another spur-of-the-moment: I made a black and white dragon (er, one of each), put a piece of black minky down on top of a piece of white minky, and for some reason it said "killer whale" to me.
As with the jumping spider, I had to do one in non-black to take instructional photographs.
Naturally, I made changes to the pattern while making the larger one, so I don't actually have any useful instructional pictures yet. So it goes.