Queen of Unfinished Projects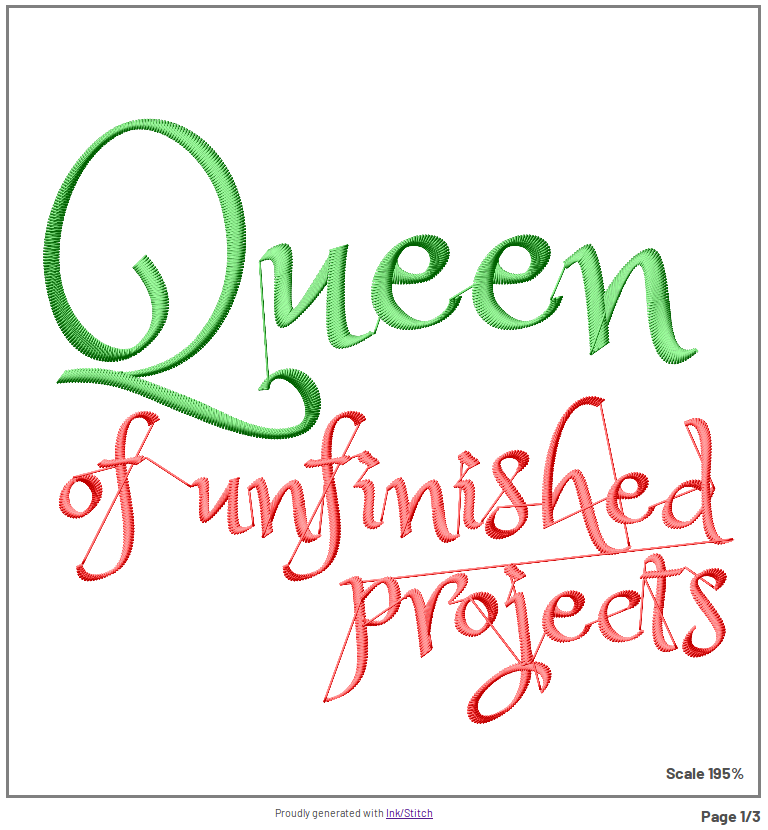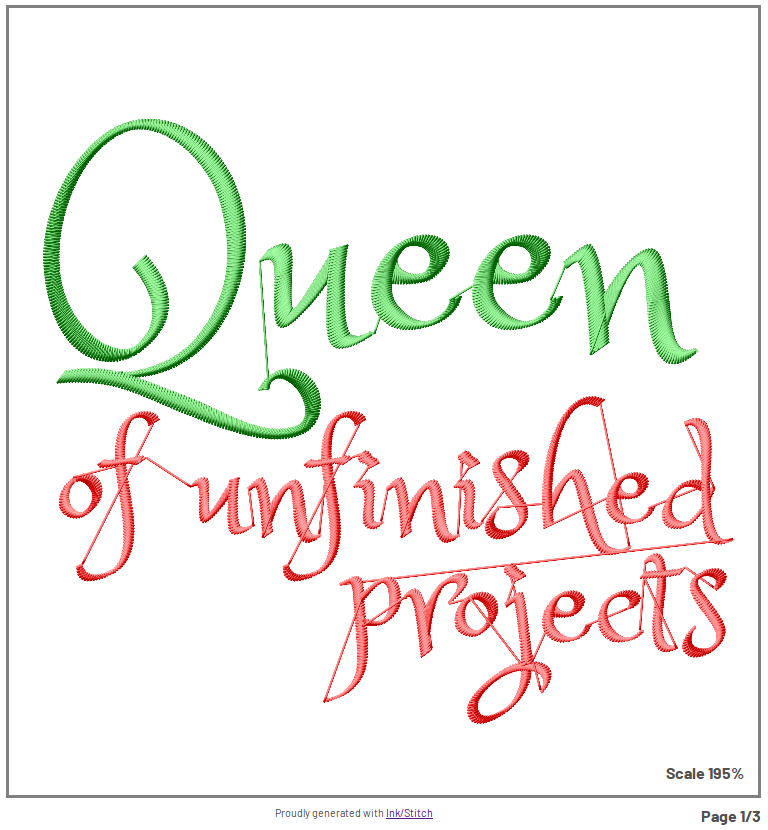 Just because sometimes I struggle with my attention issues doesn't mean I can't have a sense of humor about it. I used to have this on a T-shirt (bought at a quilting show – the rare hobby I somehow have not gotten into… yet) and was reminded of it recently. And another impulse project was born.
Okay, it's not entirely an impulse project: I've been messing around with embroidery-font creation, so this was an excuse to play around with that. A full impulse project would have involved dropping everything to hit up the craft store and buy a blank canvas bag to embroider it. But because I have that little journal of my time going, I have the five owl dice bags looking at me waiting to be finished. And while I typed this, owl #5 came off the embroidery machine.
I used the second hoop, which sped up the two snowy owls since I could swap out the hoops and re-run each thread color. I'm not sure that's faster than a plain thread change, but when I can let one run while I tape down ears and such, it does help.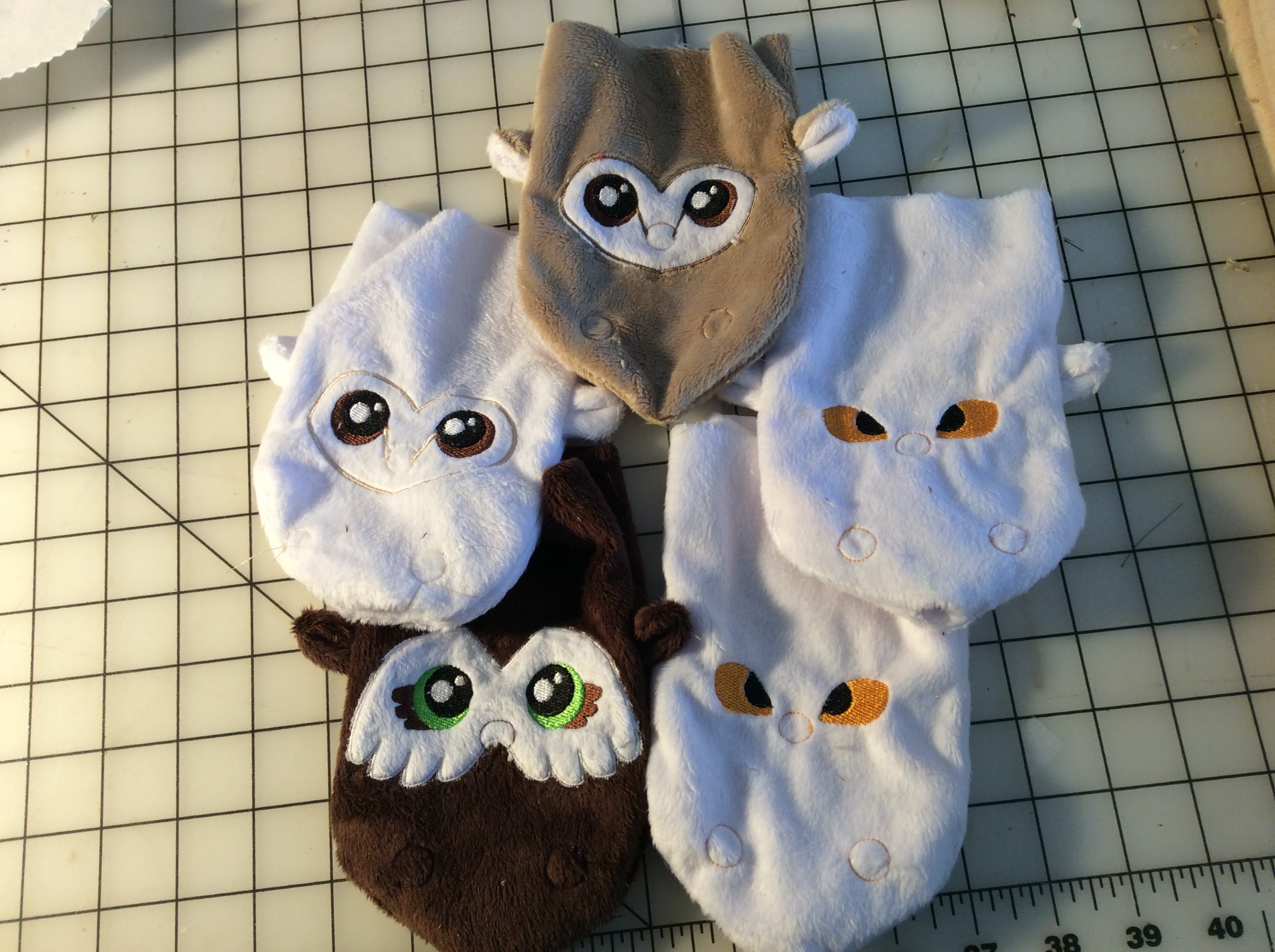 It's still not fast enough to make it profitable – I still have to put linings in and cut, turn, and sew on all the limbs and beaks, and I already have *does math* 3:20 invested in these five. Add in materials and machine depreciation and I'm going to be lucky to hit minimum wage by the time I'm done. So these will probably be it: a darker tan barn owlbear, a white barn owlbear, a dark brown great horned owlbear, a snowy owl (just owl, in case someone wants a Hedwig dice bag), and a snowy owlbear.
After this, I'm going to finish the beanie dragon instructions (remember that? I got sidetracked from that one a month ago) and put the demo dragons and the dice bags in the shop, along with the dragon pattern downloadable.
And whenever my first sale happens, I'm going to buy myself a tote bag and embroider my queenly title on it.