Flower Bear kits are coming!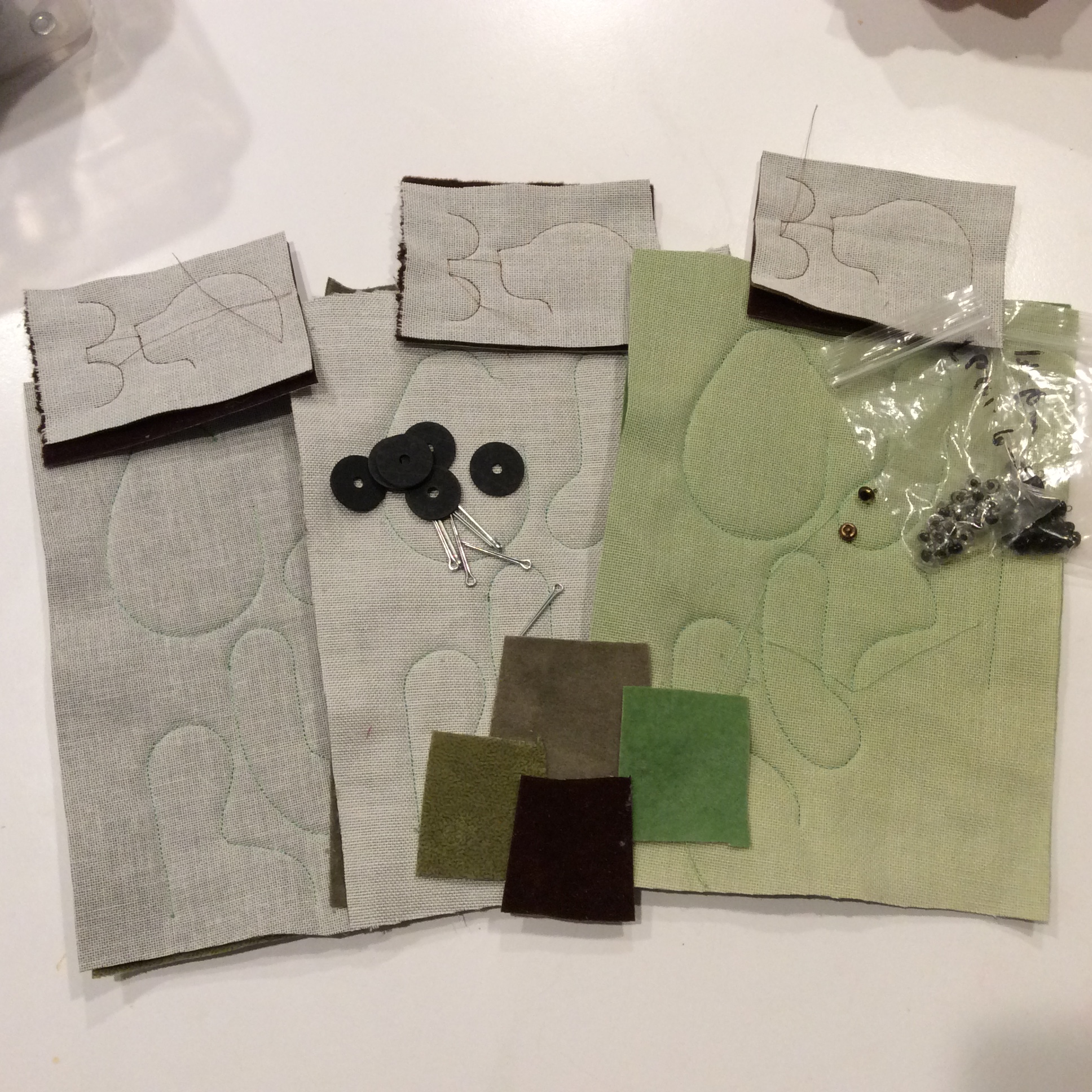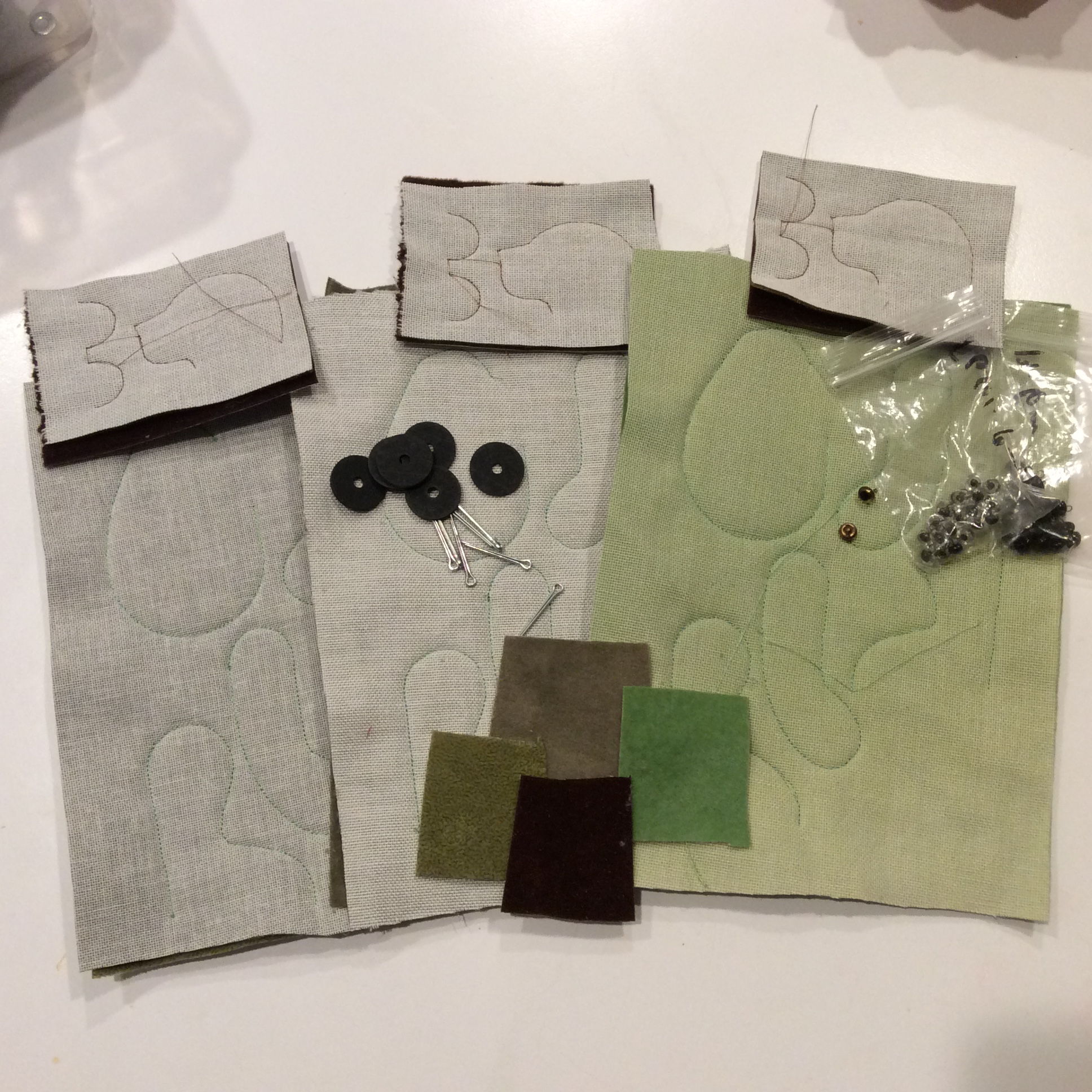 For those of you who don't have embroidery machines, or just don't want to hunt down things like glass eyes and disc joints, I'm putting together some Flower Bear kits for the shop.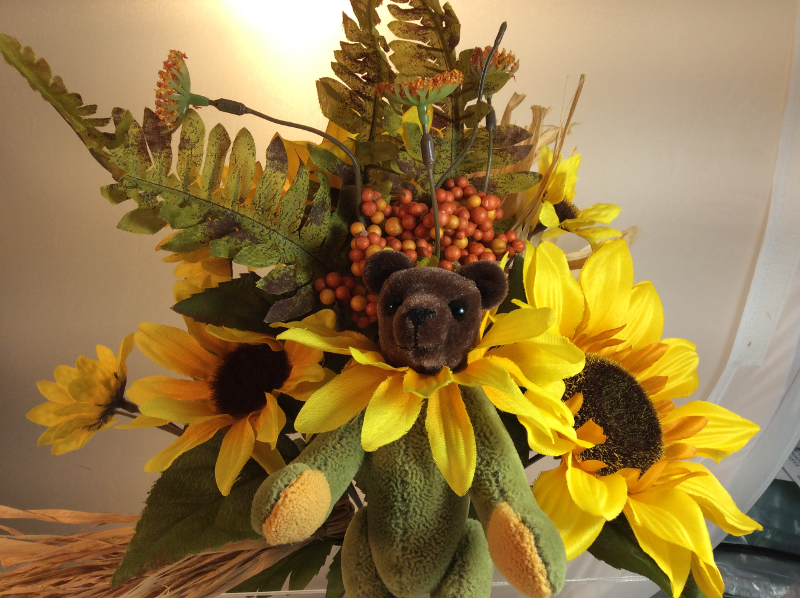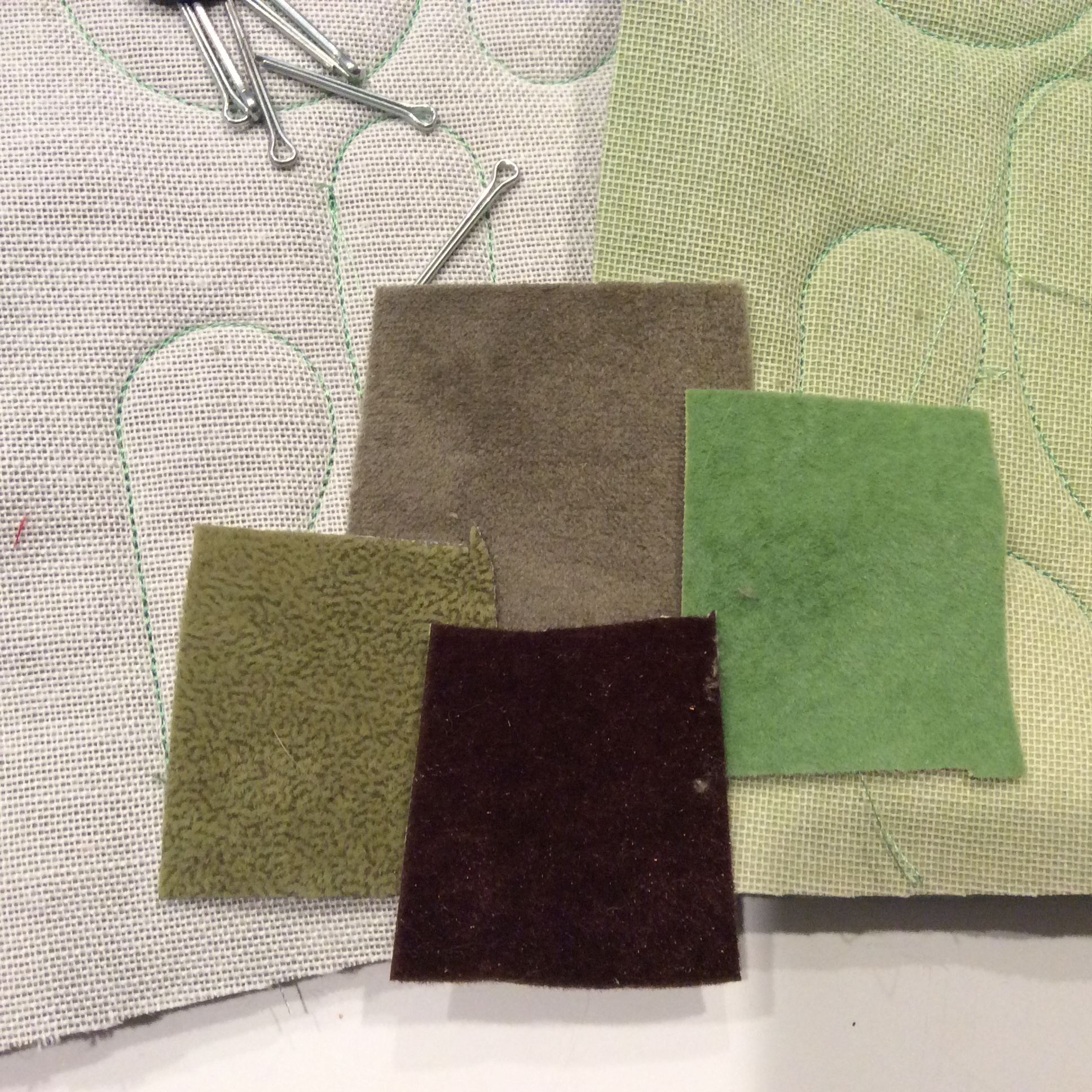 I've got three of the different greens out of my upholstery velvet stash, plus the chocolate brown that's always been perfect for a sunflower center. I'm going to need some daylight or a better lighting setup to take the listing pictures, though – that middle color is a grayish green, not just gray, and the one on the left is the same one that shows up much brighter in the finished bear. I'm also going to need to find the tiny washers that go with those cotter pins — I scavenged enough loose ones to make the giveaway bear but I think I might need to order more.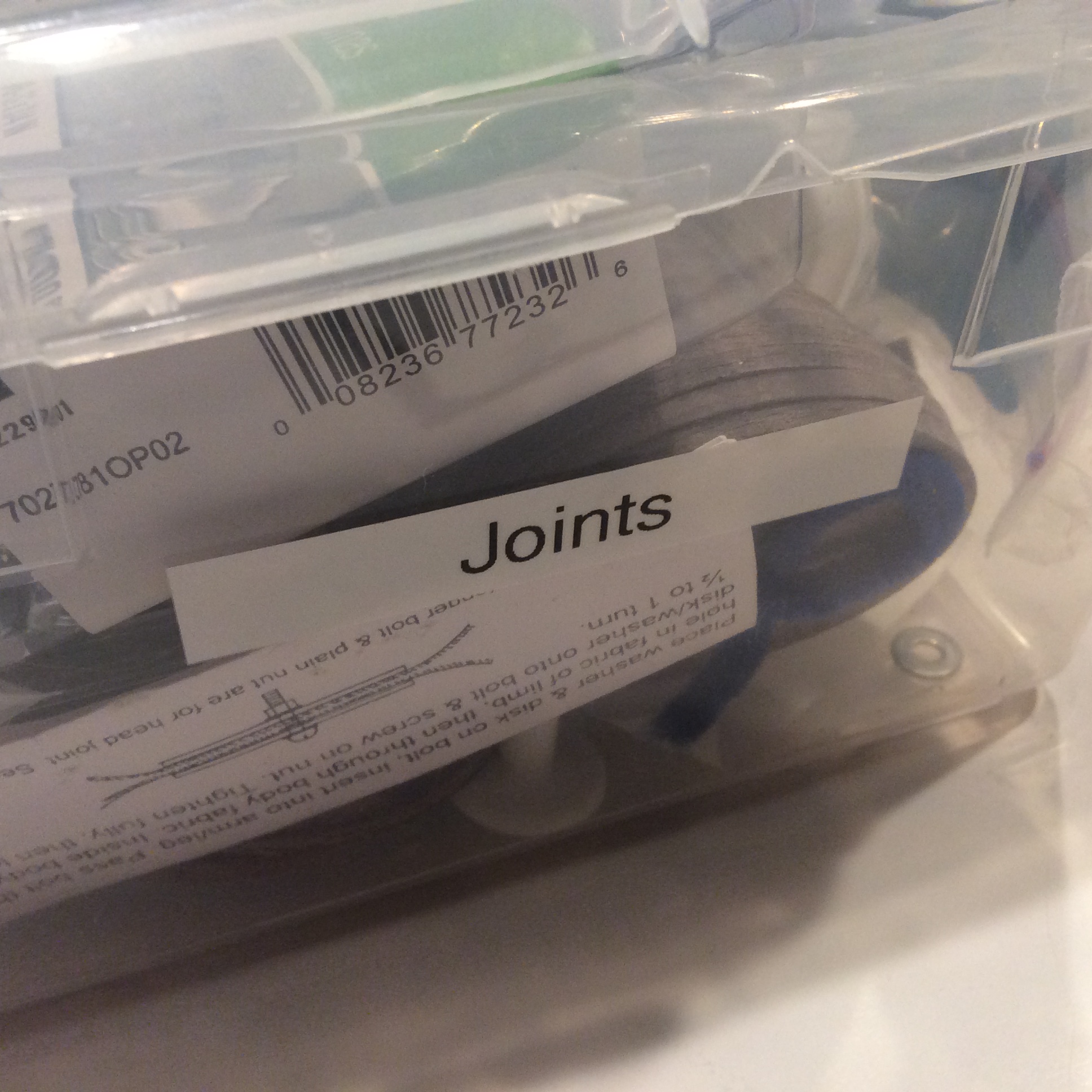 I've organized a lot of sewing/art/craft supplies since moving and yes, I really do have a shoebox labeled "Joints."