A star is born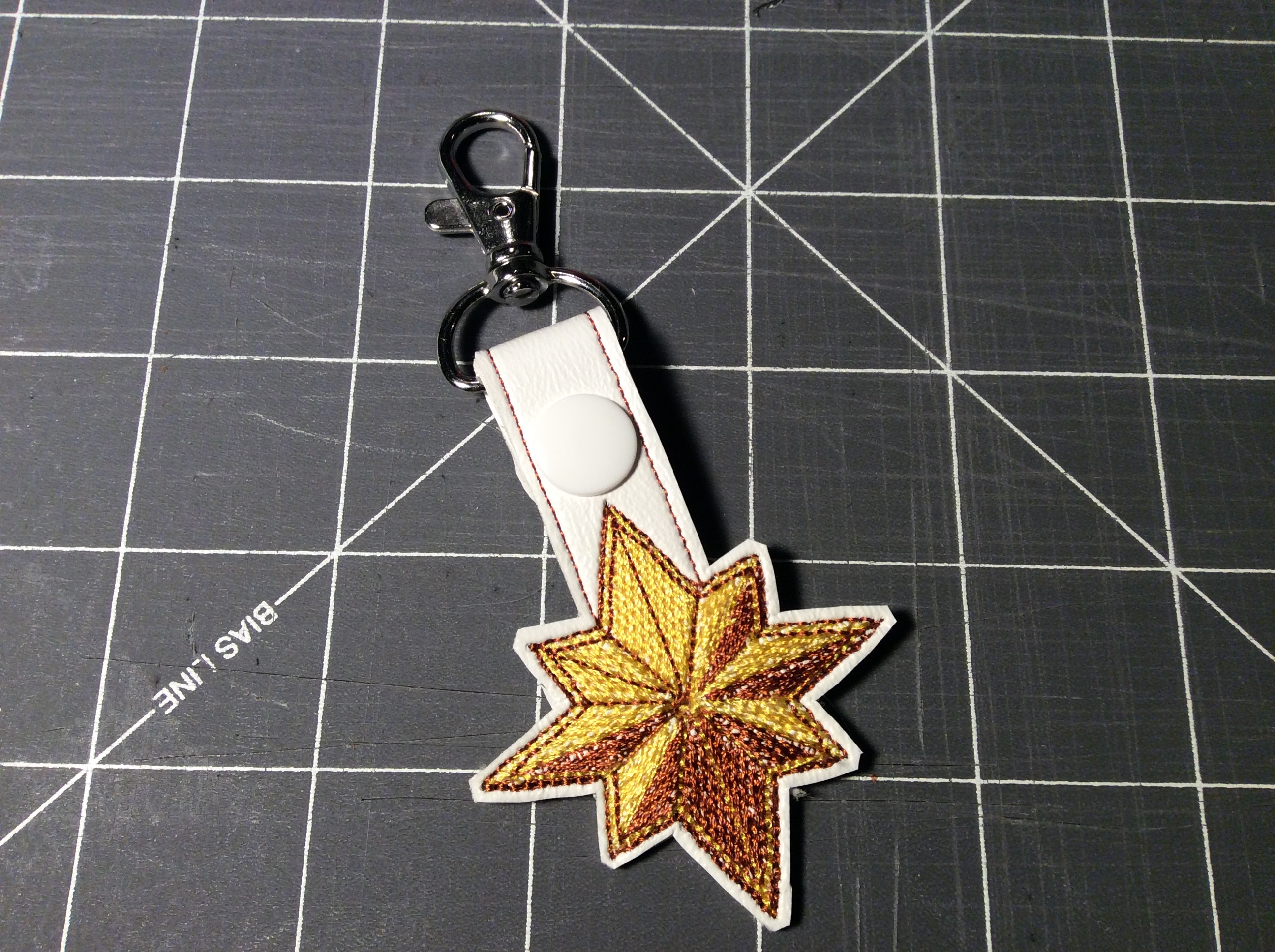 Wait, wrong movie. This one was much better.
I spent most of today bouncing back and forth between failing to get the Etsy shop up and running and failing to get Mew's tail turned. (Long skinny tubes of very plush faux fur are no fun.) I needed a quick little success.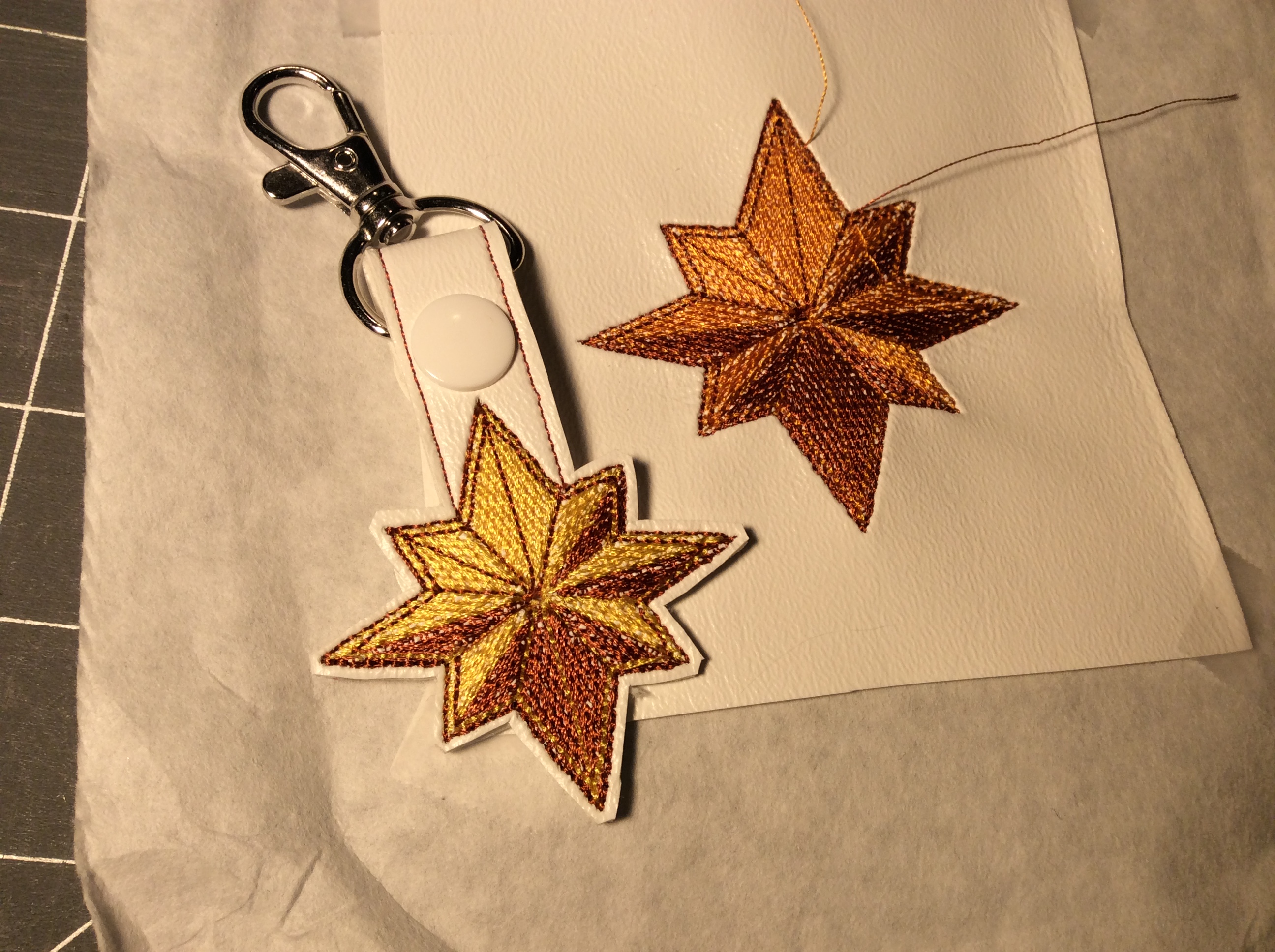 I'm not thrilled with the colors, but I picked from what I had already unwrapped, and as you can see my first round was worse. I'd go with a gold clasp, and more bronze/less rust in the darker color, which you can do yourself with the Marvelous Star free embroidery patterns. Tag me if you post a picture of your version.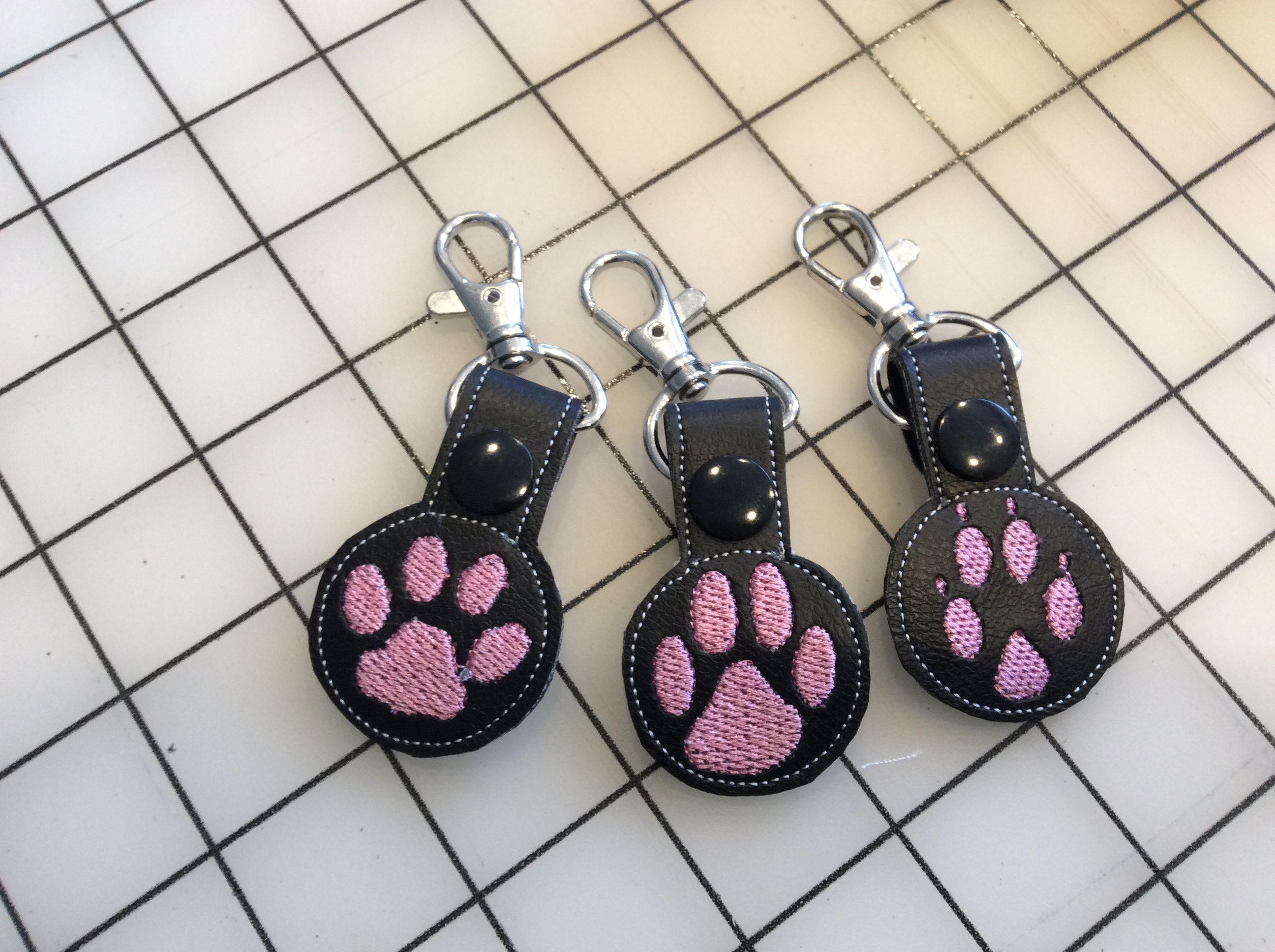 Back when I made the Black Panther (no, not the Marvel version) someone on Mastodon observed that the embroidered paw pads would make good key fobs. So I stitched up a few: cat, dog, and fox. And then tore off a fingernail unsnapping one. It's been a Monday, you guys!
I'll add a few more critter paws (ferret, wolf, whatever else strikes my fancy) and soon I'll put those in the free pattern section too.