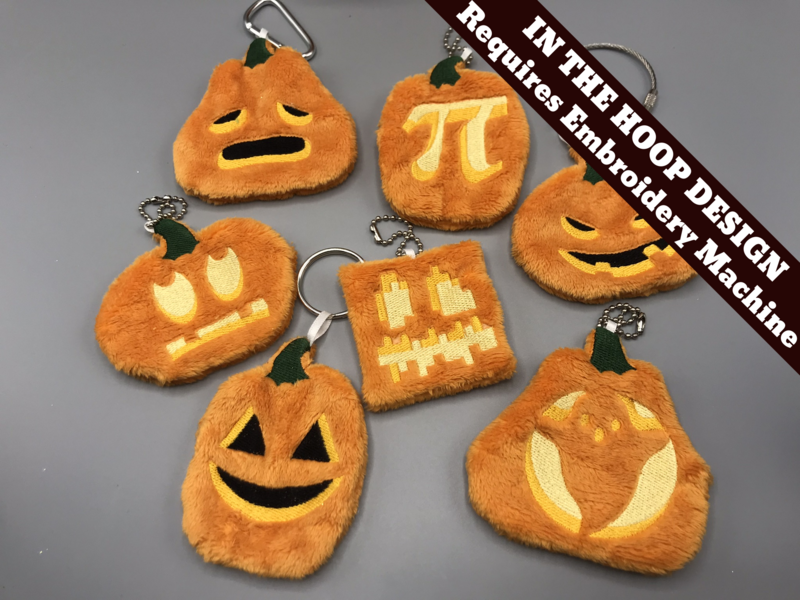 In-the-hoop Pumpkin Charms
This is a plushie design, made "in the hoop" on an embroidery machine. It produces an assortment of mix-and-match pumpkin charms that you can keep, gift, or sell.
All the charms can be made in a 4x4 or larger hoop. Any face can go on any shape, with the exception of the ghost which will not fit on the square or short pumpkin. Of course, the SVG is included if you really want to downsize the ghost for the square. There is also a tutorial on my blog on how to make your own faces from existing graphics - use them on the charms, and with the related 3d Pumpkin Kit.</p>
The only hand-sewing is closing the pumpkin turning opening.
The files come in all the formats Ink/Stitch can produce, along with the SVG source file that you can edit in Inkscape+Ink/Stitch. There is a step-by-step PDF that includes full instructions, including a picture of every stitch color step. and multiple pictures of trimming and turning.
You can make plushies to sell, and I highly encourage it.
List Price: 4.99