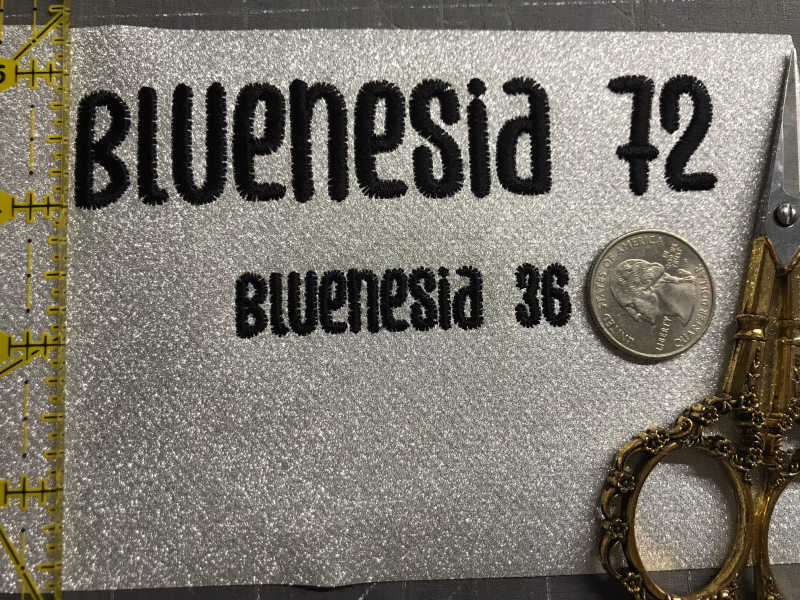 Bluenesia for Monogramming
Ink/Stitch has the ability to add a custom font directory, into which you can unpack this ZIP file (it should end up with files in a subdirectory) and have a new alphabet appear automatically in the Lettering tool.
By default, it's the 72pt version of Syafrizal a.k.a. Khurasan's OpenType "Bluenesia." Capital letters are about 22mm (around 7/8"), and the satin lines are almost 4mm. The Lettering tool will allow you to scale it down to 50%; if you want to go smaller or larger you can just resize the Inkscape object and it'll happen, but I don't recommend it unless you know what you're doing with over- or under-sized satins.