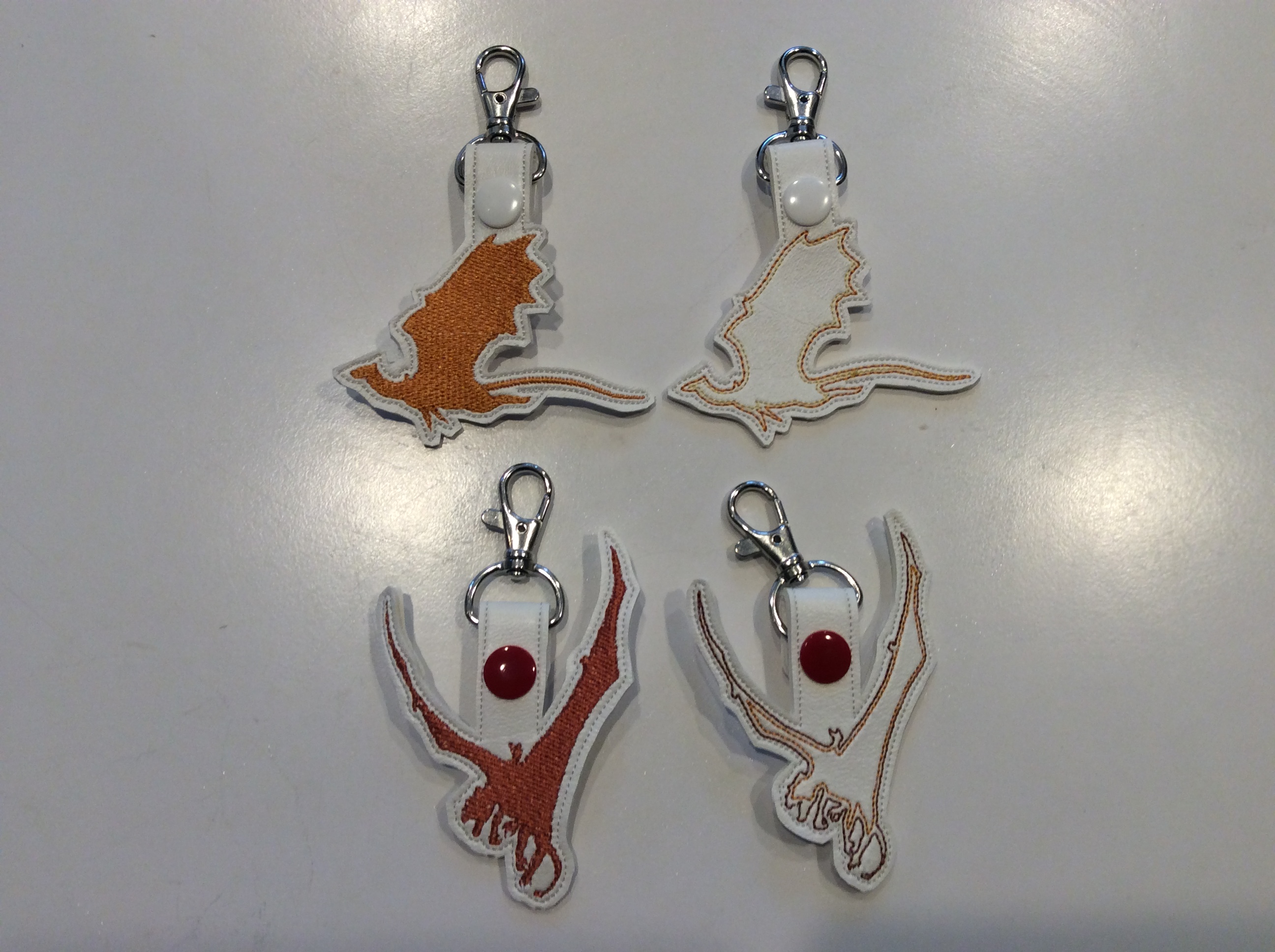 If you've bought multiple Pernese dragons from my Etsy shop, you've gotten a little freebie thrown in: a snap tab/key fob. They're taken pretty directly from Michael Whelan's cover paintings so I don't sell them. If you have an embroidery machine and want to sell them, or if you want to pay someone else to make them for you, that's between you and him (and his lawyers).
The tabs come in two flavors: a double-outline and a solid fill. Both end with a white outline: you sew the color(s) on marine vinyl or felt, then place a second piece of vinyl/felt on the back of the embroidery hoop and sew the sandwich together with the white outline.
There's a ZIP file for each version, which includes instructions and the SVG source files.